When it comes to games, characters and storylines play an important part in their success. Genshin Impact is one of the best examples where a game reached success because of its intricate plot and mesmerizing characters. Since its launch, the audience experienced immersive gameplay and felt emotionally connected with the game's storyline.
As a player, I feel connected with the characters and am eager to know more about the game's lore from various sources. Be it a lore hint from an NPC or following the archon quests; I want to learn more about the main characters and dive deep into their backstories to connect various dots in the game.
In this Genshin Impact characters guide, I'll be going over all playable characters in the game and introducing them to you. If you are an early-game player, you are in for a ride because Genshin Impact has expanded its characters' roster with version updates. So, lets' go over all the playable characters in the game.
Genshin Impact: Characters
As you know, all playable characters have one element that they can use in combat. While lore-wise, characters like Childe can have electro delusion, I'll go over the characters based on their gameplay experience.
I've categorized characters according to their elements and covered the ones currently available in the game as of Genshin Impact version 2.6. I've not included The Traveler as they have access to multiple elements and every player will have them in their roster.
Anemo
Jean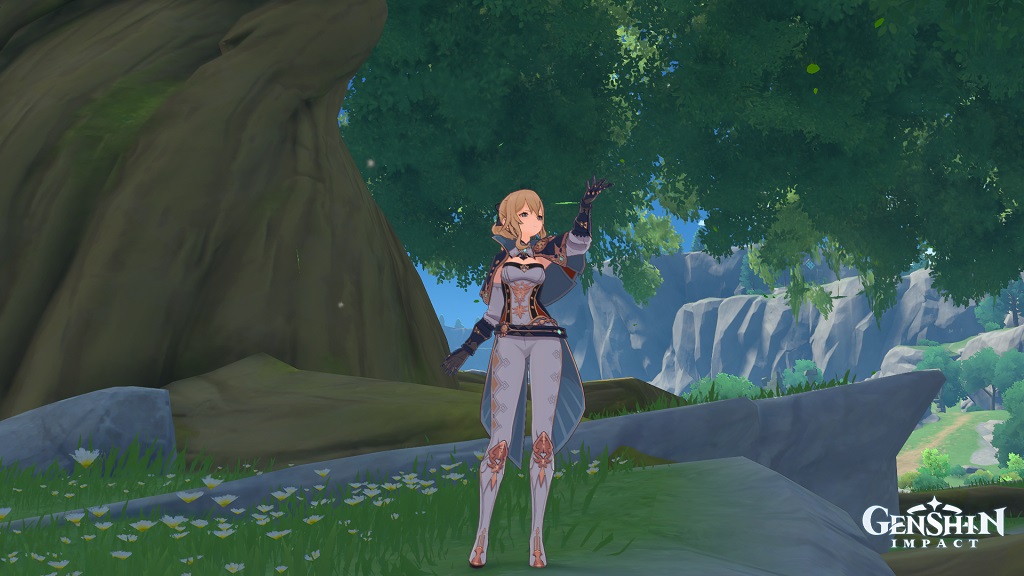 Jean is a 5-star sword weapon character from the City of Freedom, Mondstadt, the current acting grand master of the Knights of Favonius. She's Barbara's older sister and pays attention to the city's well-being.
Jean's personality completely suits her role as an acting grandmaster, and she adheres to her duties with sheer responsibility. Whether a task is crucial or minor, she dedicates herself to the mission.
She is notably recognized across the city because of her work ethic. Jean is also known as the Dandelion Knight, an inspiring personality, and follows Vanessa as her role model.
Sayu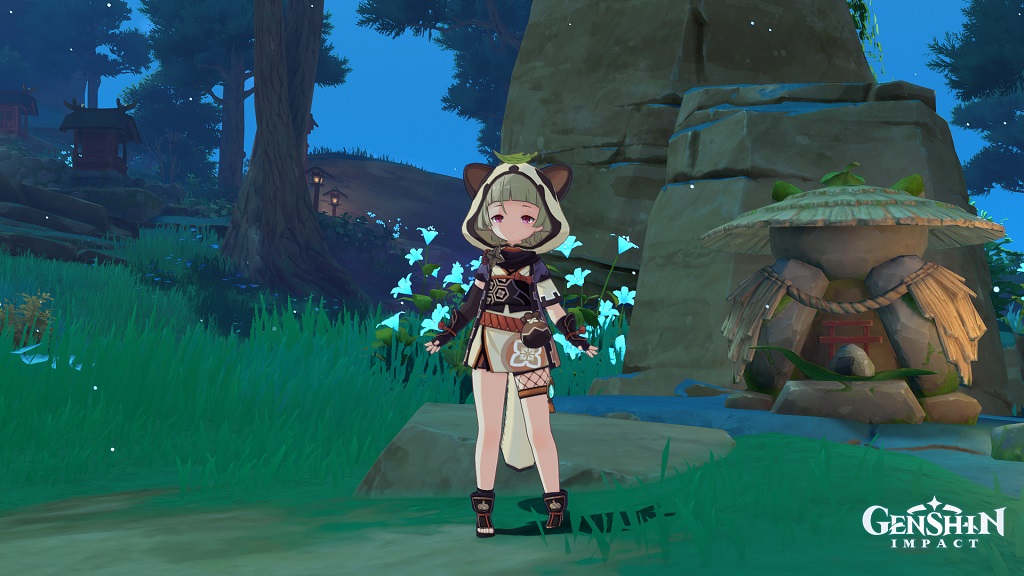 Sayu is a 4-star claymore character from Inazuma, a ninja from the Shuumatsuban who loves to sleep and wants to grow taller. Sayu prefers to run away from her responsibilities and tries her best to find a place to laze around. I loved her hangout event, where I learned about her personality and how much she cared about growing taller.
Her bonding with the Traveler is one of the cutest in the game, and despite showing laziness, she gives her utmost focus to the missions that require Ninjutsu skills. She's proficient in combat and ninjutsu skills but prefers to use them to find a nice place to sleep.
Sucrose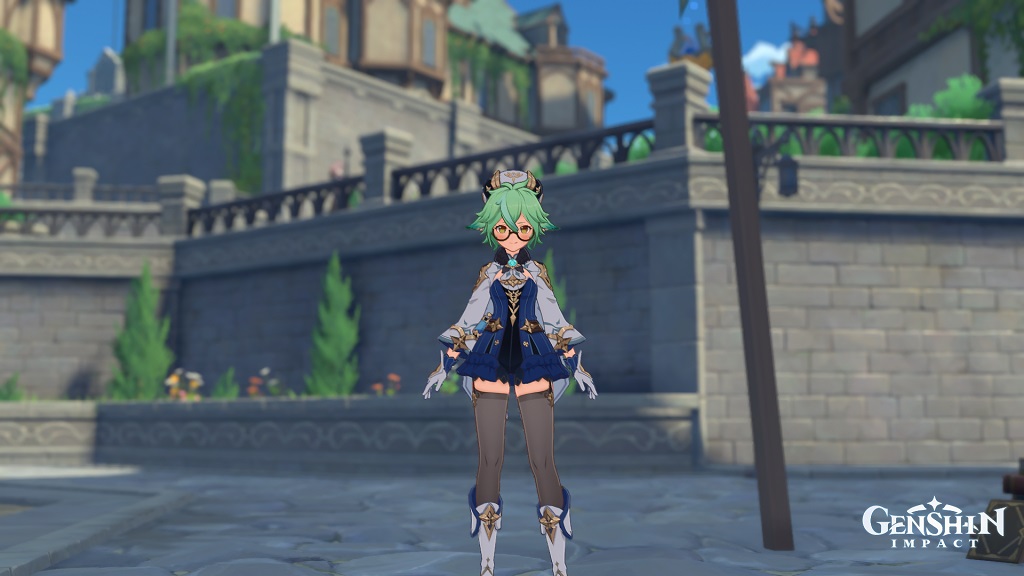 Sucrose is a 4-star catalyst weapon character from Mondstadt. She is an alchemist focusing on bio-alchemy. She loves to know about living things and how they intertwine with the world and conducted her research and experiment under the guidance of Albedo.
Sucrose was one of my earliest 4-star characters. I loved her shy personality and willingness to devote ample time to researching bio-alchemy.
Venti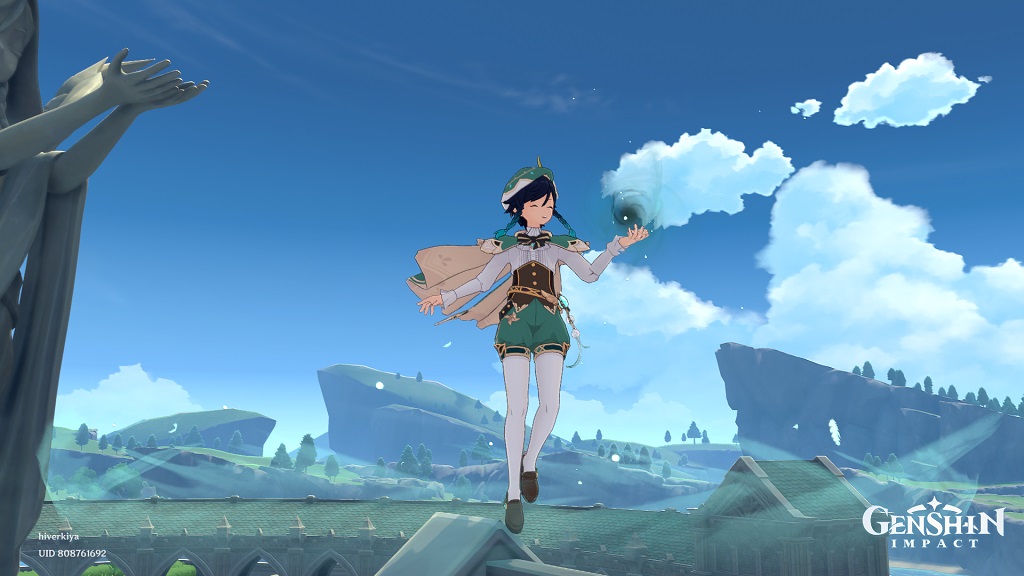 Venti is a 5-star bow character from Mondstadt, also known as Barbatos or the anemo archon. He likes to play music as much as he loves to drink wine which has earned him the title of a wine-loving bard. It's no doubt that if you'd visit Mondstadt one day, you will see Venti being drunk to his head in a tavern and having a bottle of wine in his hand.
Although he seems like a careless god, he's pretty capable of taking care of his people and will stand with them against anything. Venti, on the outside, may seem like a fun-loving bard, but you can't ignore the fact that he's a god who can throw mountains away with his powers.
Xiao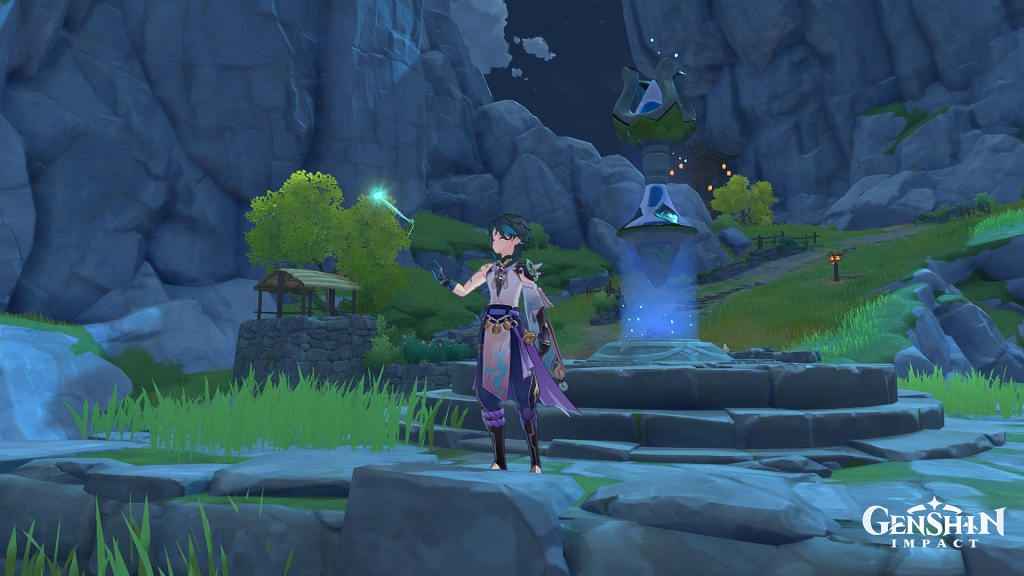 Xiao is a 5-star polearm character from Liyue, an Adeptus who protects the City of Liyue against demonic spirits. Also known as the "Conqueror of Demons" or the "Vigilant Yaksha," Xiao will go to any length to protect Liyue from evil and has fought in the Archon war.
Xiao doesn't interact much with humans, but as you get to know him better, he becomes comfortable with the Traveler and visits Liyue harbor to learn about the customs. Xiao will promise to come for you as you do his story quests if you speak his name. Xiao respects Morax and expresses his gratitude towards him for saving his life and protecting Liyue with all his might.
Kaedehara Kazuha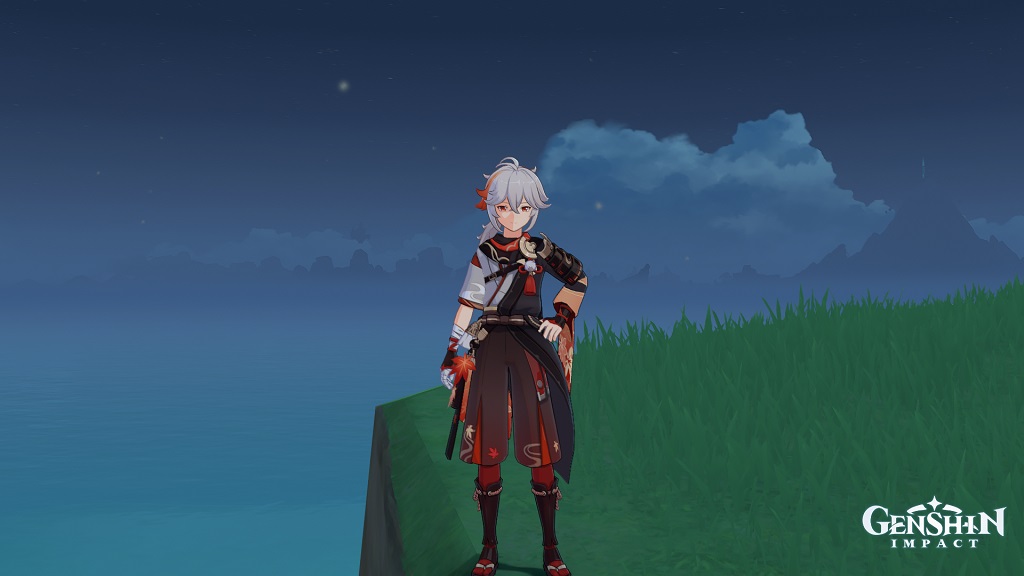 Kazuha is a 5-star sword character from Inazuma who is a wandering Samurai and temporary member of the Crux fleet under the command of Captain Beidou. Kazuha's quite a gentleman, polite and caring in nature. You can find his humble attitude depicted in his story quests.
He often asks the Traveler about their well-being. Though he's a modest person, he also commands finesse over his skill and will go to any length to help his friends. In one of the quests, you will find him going head on head with the Raiden Shogun to protect his friends. I swear that cutscene gave goosebumps to everyone who witnessed Kazuha able to use his friend's electro vision.
Cryo
Kaeya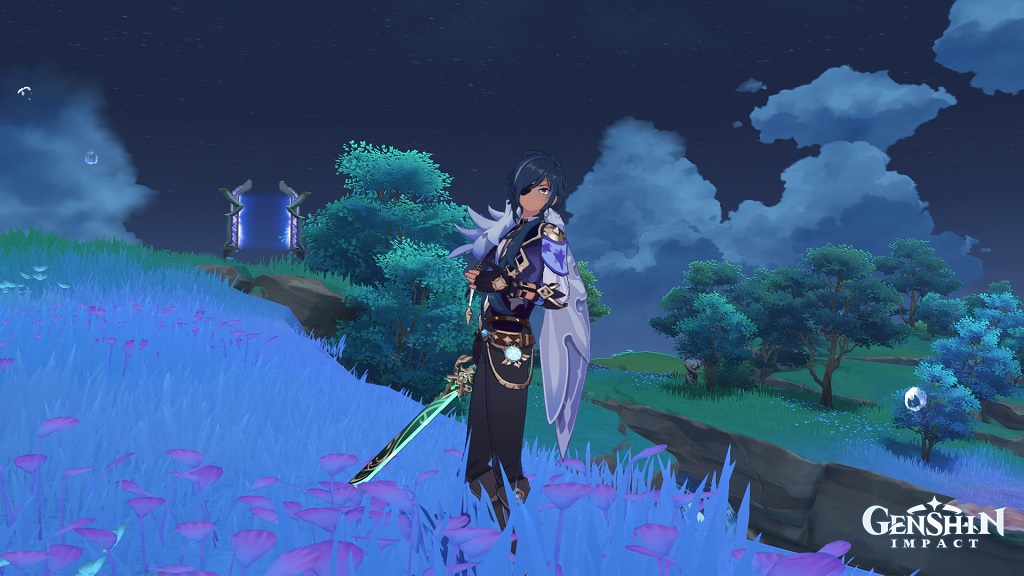 Kaeya is a 4-star sword character from Mondstadt. He serves as the cavalry captain of the Knight of Favonius. He has a charming, confident, and stylish aura that helps him convince people to do his work. Throughout the quests, you will find that Kaeya is quite strategic in his approach and intelligent enough to turn the tide of the conversation.
Like Venti, he also loves to drink alcohol and occasionally tries to tease his adopted brother Diluc at various events. Kaeya has a sharp wit and a network of informants giving him the ins and outs of the city and keeping him up to date with any happenings.
Diona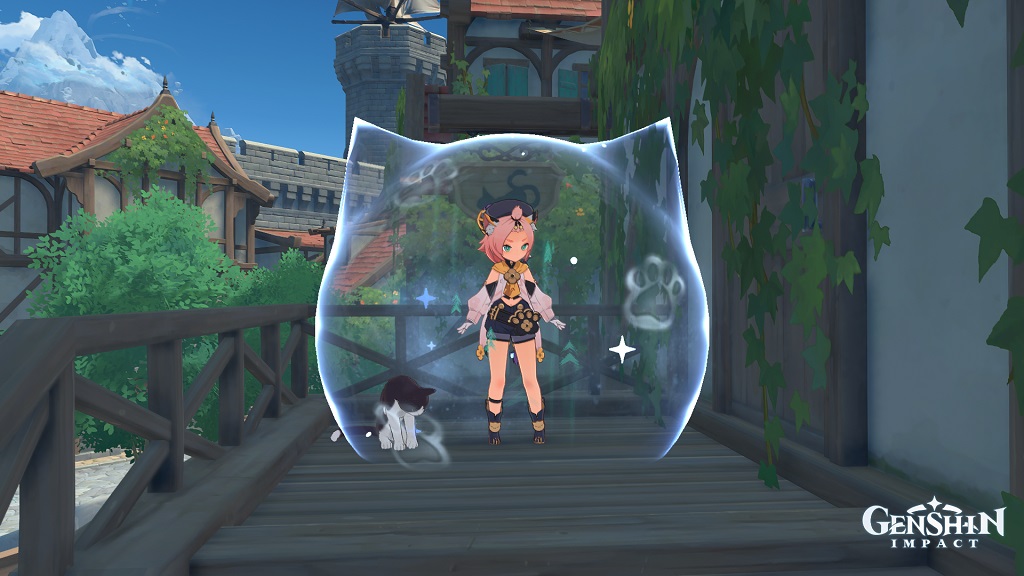 Diona is a 4-star bow character from Mondstadt, who serves as a bartender in Cat's tail tavern. She is the daughter of hunter Draff who lives in Springvale and often worries about his alcoholic habits. Though she pretends not to care for others, Diona actually cares about their well-being.
You will see her caring for others in her story quest and often worrying about her father. As much as she wants to destroy the wine industry, she tries her best to mix weird drinks, but they turn out to be incredible anyway.
Chongyun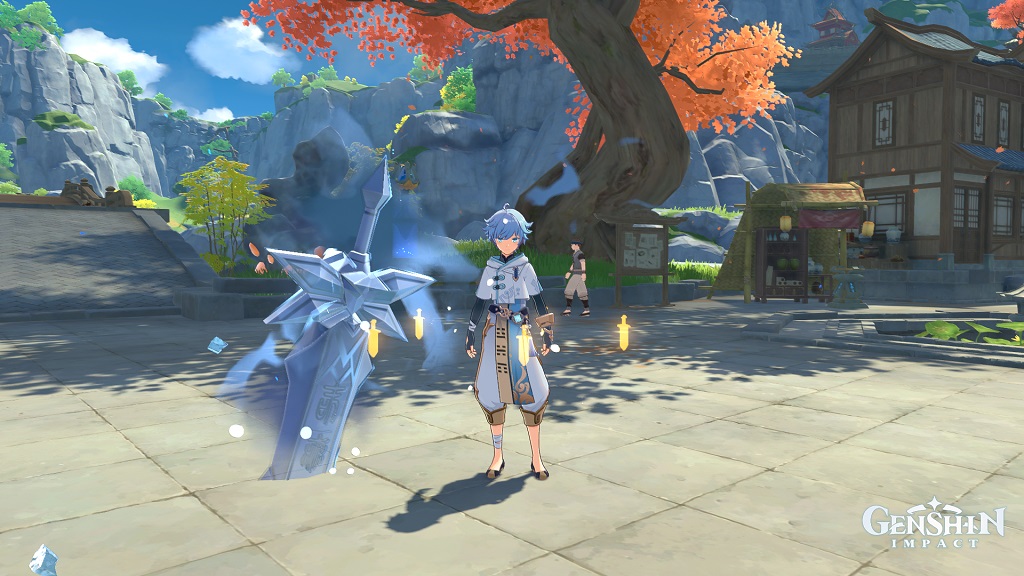 Chongyun is a 4-star claymore weapon character from Liyue, an exorcist full of positive (yang) energy and doesn't like to eat spicy food. Chongyun was my first 4-star character, and I loved to play him in the overworld where I could shatter Genshin enemies with Ice.
Chongyun is an innocent individual who values his friendship with Xingqiu and is susceptible to warmer entities like food, drinks, or even sunlight. He has an introverted personality, but this doesn't make him weaker in his skillset and combat abilities.
Aloy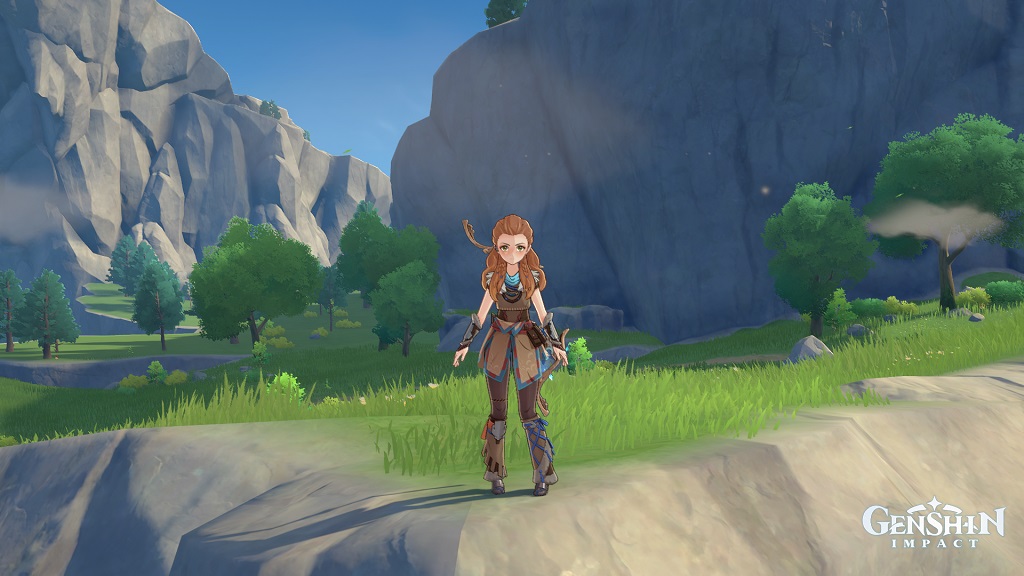 Aloy is a 5-star bow weapon character who features the main protagonist of the game Horizon zero dawn. Aloy was launched as a crossover character in collaboration between Hoyoverse and Guerilla games. There isn't much information about her role in the game, and not even her constellations are revealed yet.
But, she's indeed an agile hunter from the Nora tribe and always ready to protect innocent people. As you unlock her friendship levels, you learn about her backstory and how she focuses on intense training to become a better hunter and teleported into the world of Teyvat.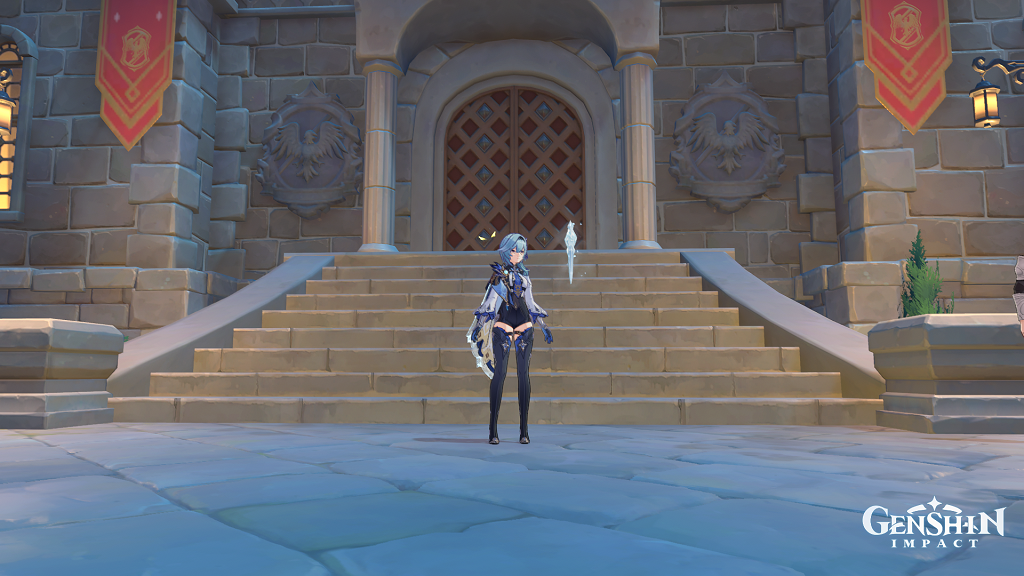 Eula is a 5-star claymore character from Mondstadt. She is captain of the Reconnaissance company with the Knight of Favonius. As a descendent of the dictator Lawrence clan, Eula affirms that her clan's actions were unjustified against the people of Mondstadt.
Eula is protective of the city and even will go against her family if they try to pose a threat to it. Her clan deems her a traitor to their nobility. Still, Eula wants to redeem what has been done by her noble ancestors and seeks "Vengeance" against foes.
Ganyu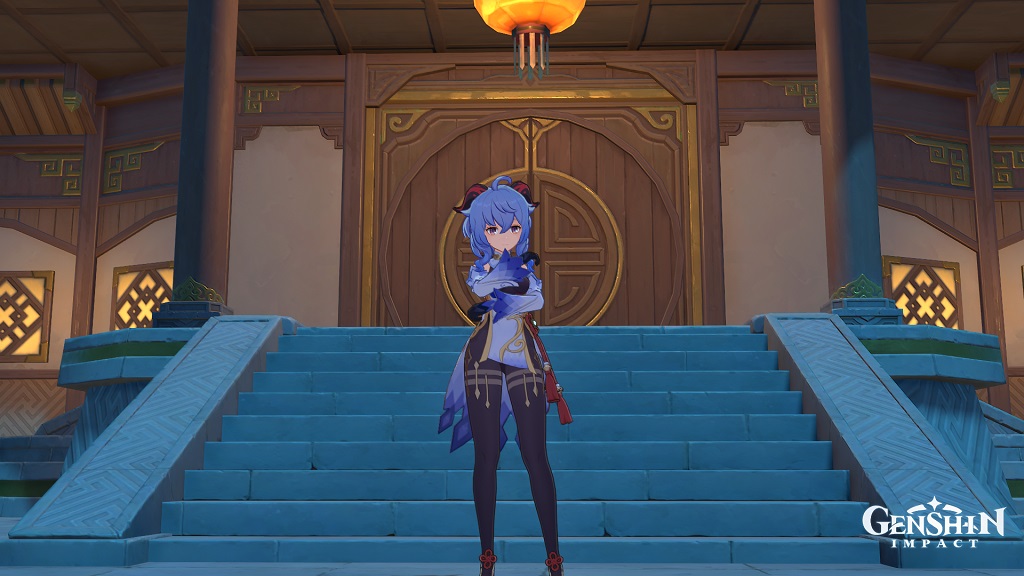 Ganyu is a 5-star bow character from Liyue, a half-qilin Adeptus serving as General Secretary of Liyue Qixing. Like Xiao, she also seeks the well-being of the people of the Liyue and keeps the Geo archon in high regard.
From her story quest, you learn that she's a workaholic and sometimes stresses herself out with work so much that you can see her napping out of the blue. Despite her appearance, she is thoussands of years old, and she is conscious of her weight and horns.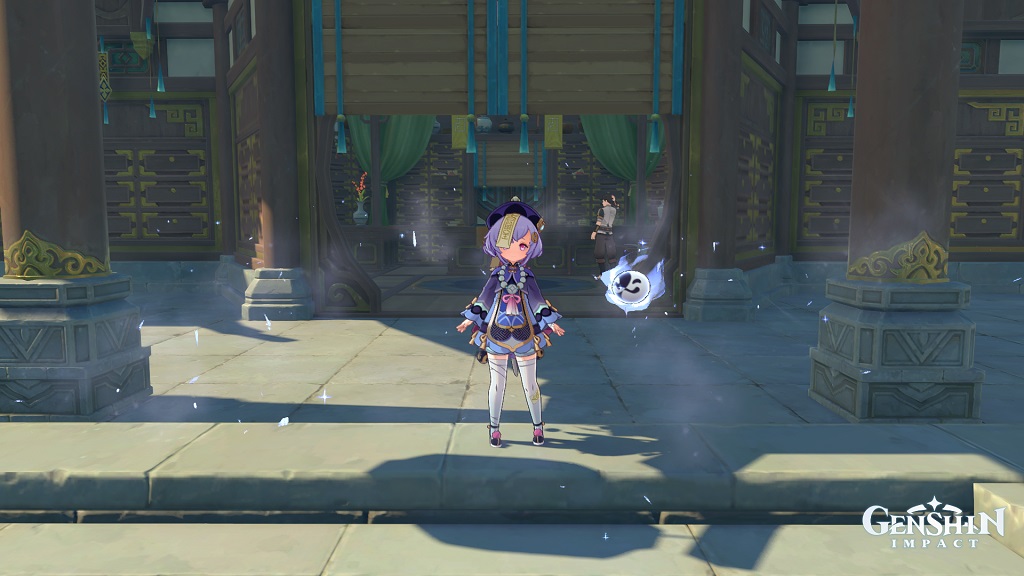 Qiqi is a 5-star sword character from Liyue, and a pharmacist at Bubu pharmacy. Qiqi is a zombie after being resurrected from the dead by the adepti. Qiqi was my first 5-star character, and I liked her quiet and innocent nature. Being a zombie, she cannot feel emotions and prefers a cold environment to live in.
Qiqi is quite responsible with her work and notes down anything in her notebook to remember things because of her weak memory. I can't say she's deprived of emotions because she loses her calm whenever a mention of Hu tao comes into the conversation because she doesn't like her.
Rosaria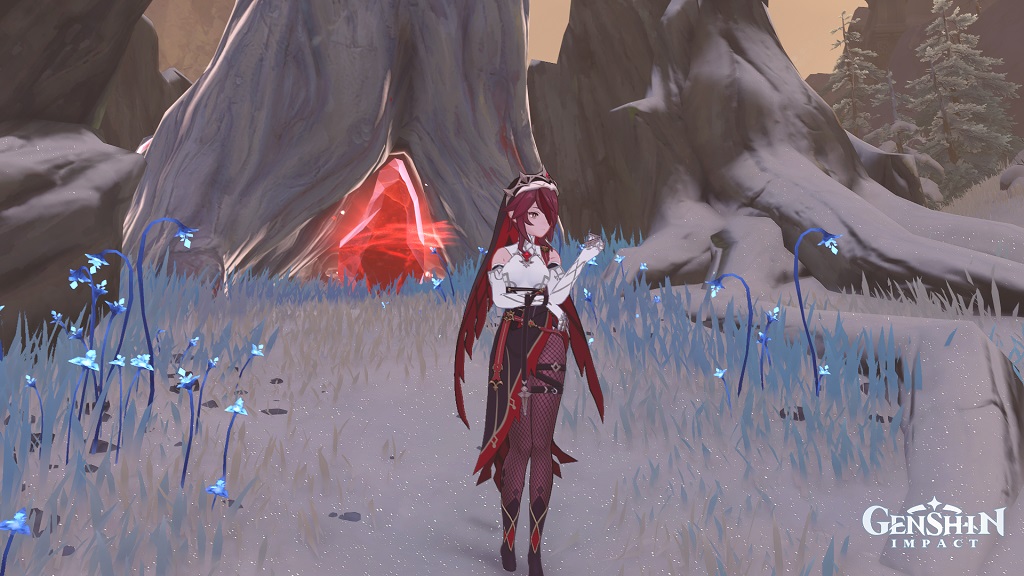 Rosaria is a 4-star polearm weapon character from Mondstadt, and is a nun at the Church of Favonius but she doesn't believe much in preaching. She's always willing to stand against unknown threats to the city and has learned lethal skills to protect it. She feels indebted to the people, always looking out for potential threats, and won't hesitate to eliminate them.
In her story quest, you can feel secure while being with her because she doesn't fear anyone and will take on anyone who stands in her way. While one thing is quite particular about her, and that's alcohol. She loves alcohol-drenched food and drinks it to her fill, but I don't think that's enough to make her drunk.
Shenhe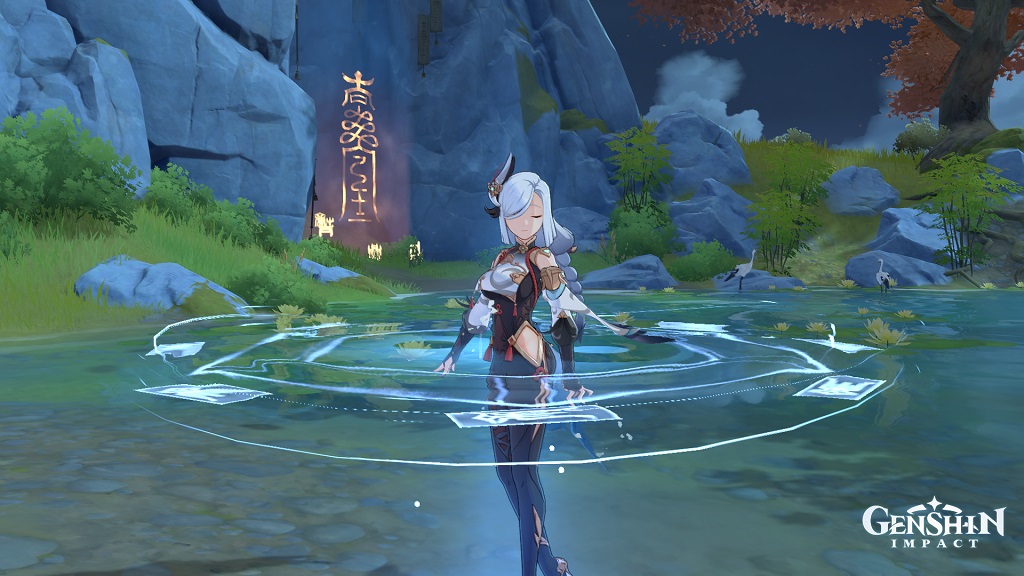 Shenhe is a 5-star polearm character from Liyue who was taken in as a disciple by Cloud retainer from a very young age. From her story quest, we know that her father tried to sacrifice her to bring back his dead wife. Though Shenhe could defeat an evil entity, that incident scarred her for life.
She prefers to eat food in fewer quantities and is straightforward in nature. From her teaser, you learn that Chongyun refers to Shenhe as his aunt and that she comes from a clan of exorcists. Shenhe has a mysterious aura around her and is a woman whose actions speak for her.
Kamisato Ayaka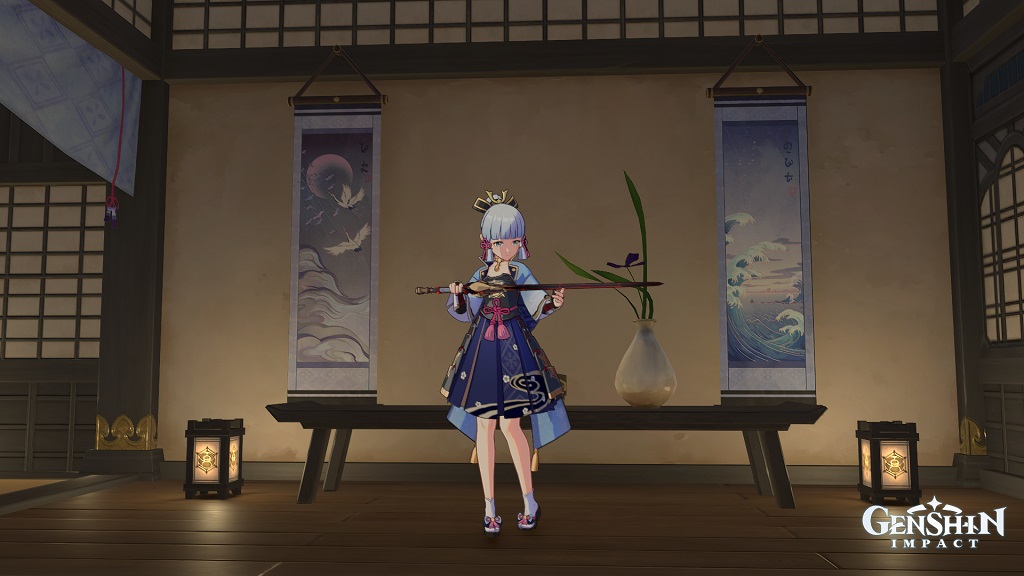 Ayaka is a 5-star sword character from Inazuma, the Kamisato clan's oldest daughter. She is kept in high regard by the people of Inazuma, being an elegant and graceful lady. You can say she's a perfect example of beauty with brains. Though Ayaka is a diligent member of the Yashiro commission.
You also get to know more about her normal side, where she wants to enjoy everyday life and has a kind heart for the people. While she's a kind-hearted person, she won't take a step back when it comes to protecting the people of Inazuma and standing for them in dire situations. She sees Thoma as a good friend and likes to spend time with him.
Electro
Raiden Shogun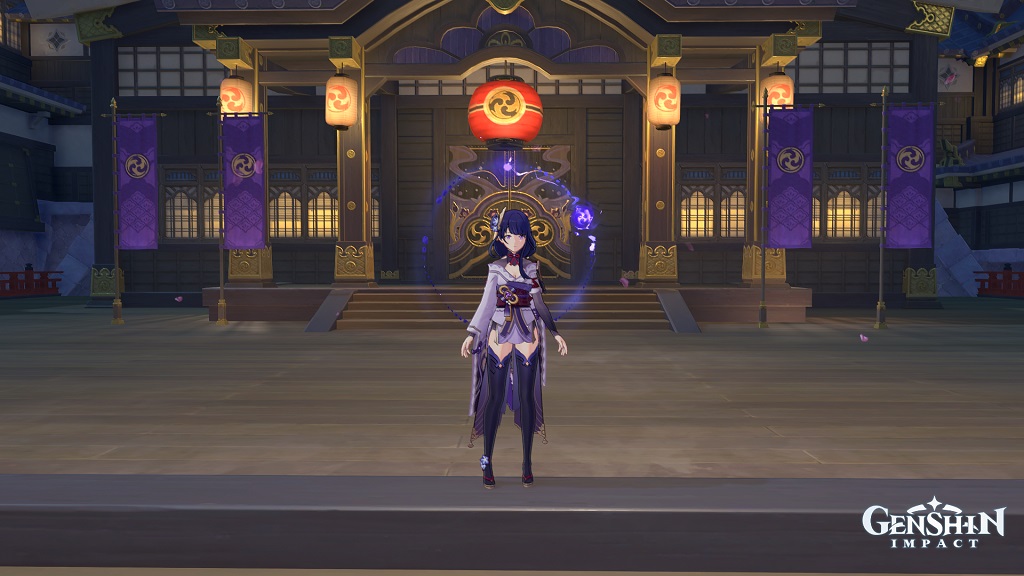 Raiden Shogun is a 5-star polearm character from Inazuma and is the current vessel of the electro archon. As you progress through the story, you get to know about her two personalities, Ei and the Shogun. While Ei is a bit expressive in her emotions, the Shogun, who is a puppet programmed by her, is strict and ruthless in nature.
The Shogun follows a set of commands and will complete a task if she sets her mind to it. When a dual between the Signora and the Traveler occurs, you get to know about this, and Shogun obliterates Signora to ashes.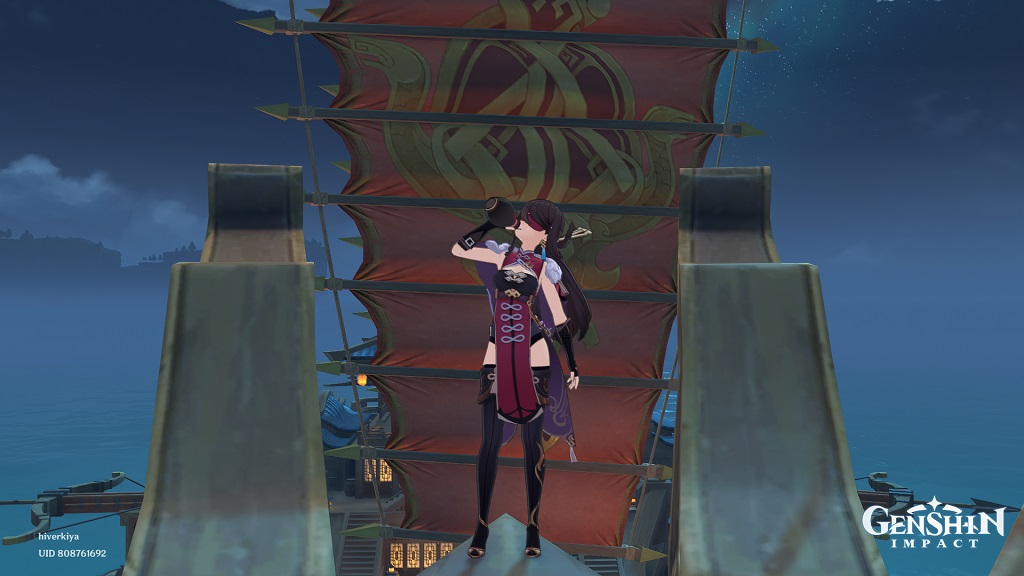 Beidou is a 4-star claymore character from Liyue who serves as captain of the Crux fleet. She's pretty straightforward in her personality and brave enough to split mighty sea beasts in half, all thanks to her immense strength. Beidou is the kind of person you don't want to mess with because she will take what's hers and believes in the first-come, first-served rule when it comes to treasure.
In some quests, she will accompany you and you will witness her courageous nature in person and the respect she earns from the fleet members. While others fear the Tianquan of Liyue, Ningguang, Beidou has no problem being straight with her and even beats her twice in chess. You can say she's among a very few who dares to go against Ningguang but also maintains a healthy relationship with her for the betterment of Liyue.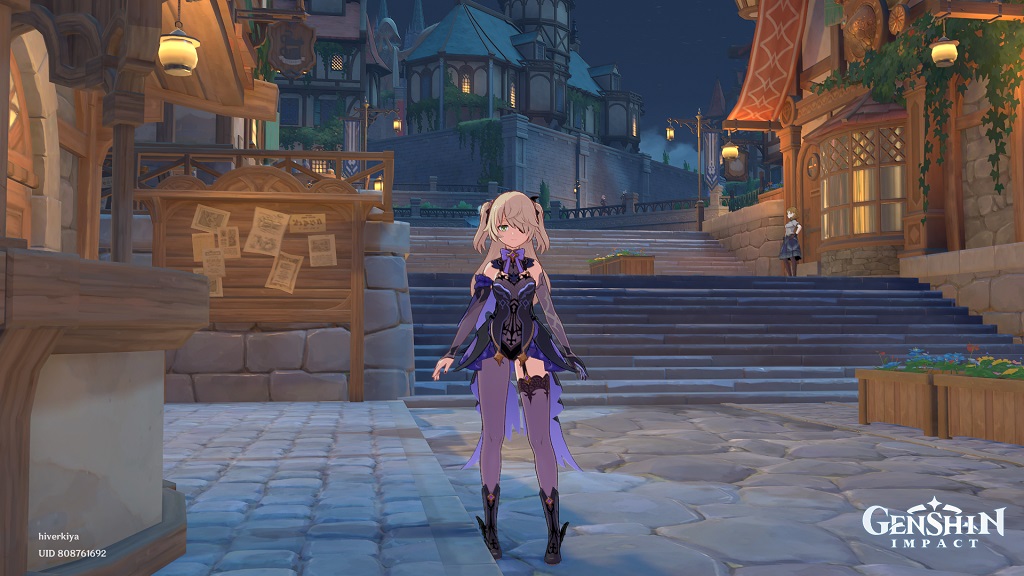 Fischl is a 4-star electro character Mondstadt, and is an investigator for the Adventurer's guild. Fischl is obsessed with her princess-like personality and speaks in a posh and noble tone while interacting with her. But you shouldn't worry about deciphering her philosophical theories as her accomplice, night raven Oz is always there to translate on her behalf.
You will see her caring and reserved nature and a few friends from her quests. While she has a mysterious aura around her, she also doesn't reveal her true nature and how much she cares for the Traveler. In most of the quests, you will see Oz conversing on her behalf and explaining things to you simplified.
Yae Miko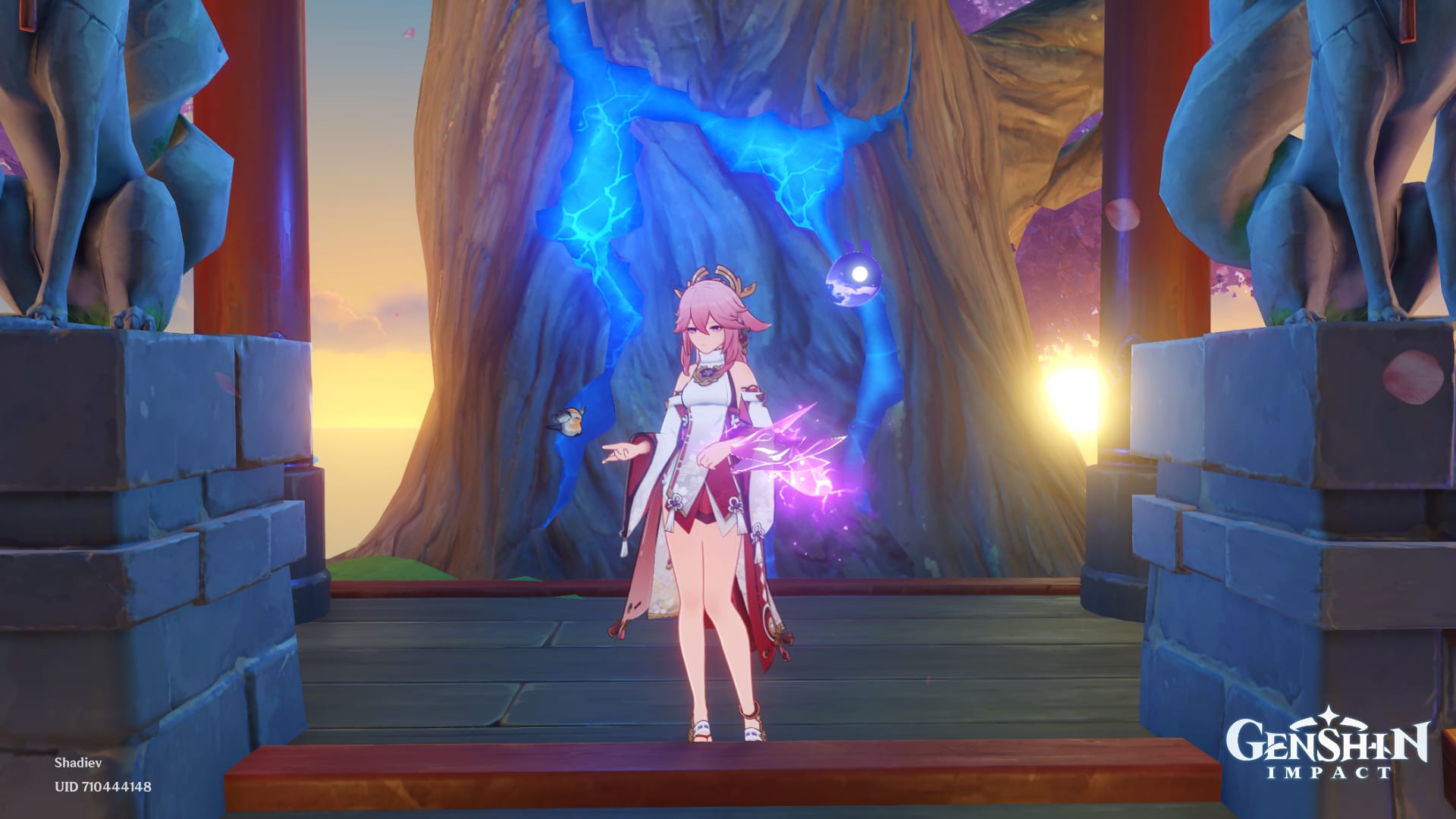 Yae Miko is a 5-star character from Inazuma, the Yae publishing house owner, and lady Guuji of the Grand Narukami shrine. She's a witty, intelligent, and clever personality who will make people work for her in peculiar ways to achieve her goal. While she's mysterious in nature, she's straightforward and blunt when conversing with Ei, who she deems a close friend.
She's been by Ei's side for years and is proficient in manipulating people to get her work done. As the owner of Yae publishing house, she loves to read stories and have fried tofu, but it doesn't mean she shies away from making profits off the publications.
Lisa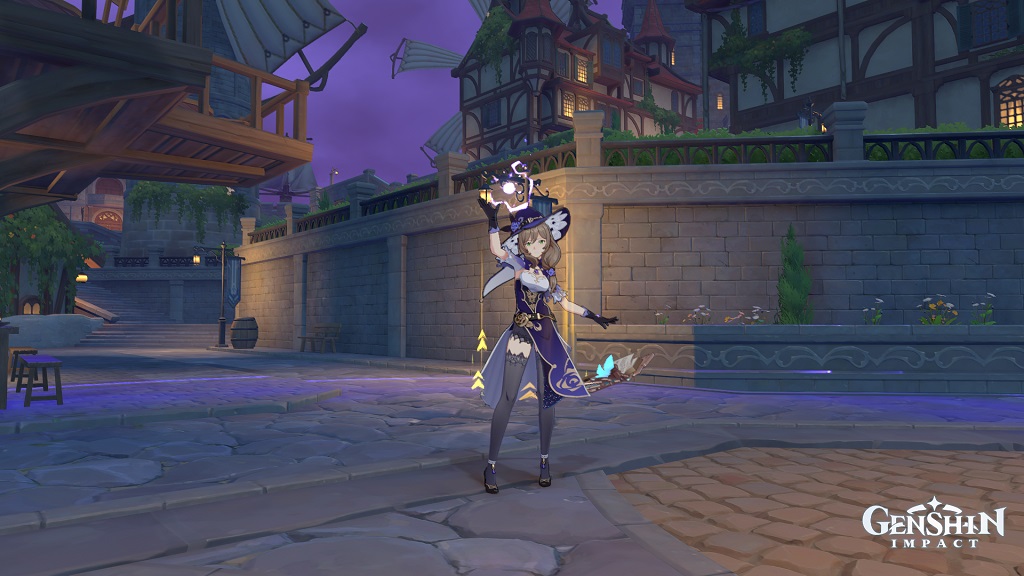 Lisa is a 4-star character from Mondstadt, and serves as the librarian of the Knight of Favonius. She's been deemed as the most distinguished graduate in the past two centuries by Sumeru academia and has a plethora of knowledge. You get to know about her nature at the beginning of the game.
She likes to flirt with the Traveler, calling them "cuties," and is cautious about her skin from the elements. She's rather attentive when it comes to books that are due and goes to any extent to collect them from borrowers. While she's all carefree in nature, you wouldn't want to mess with her because she's mighty in her abilities.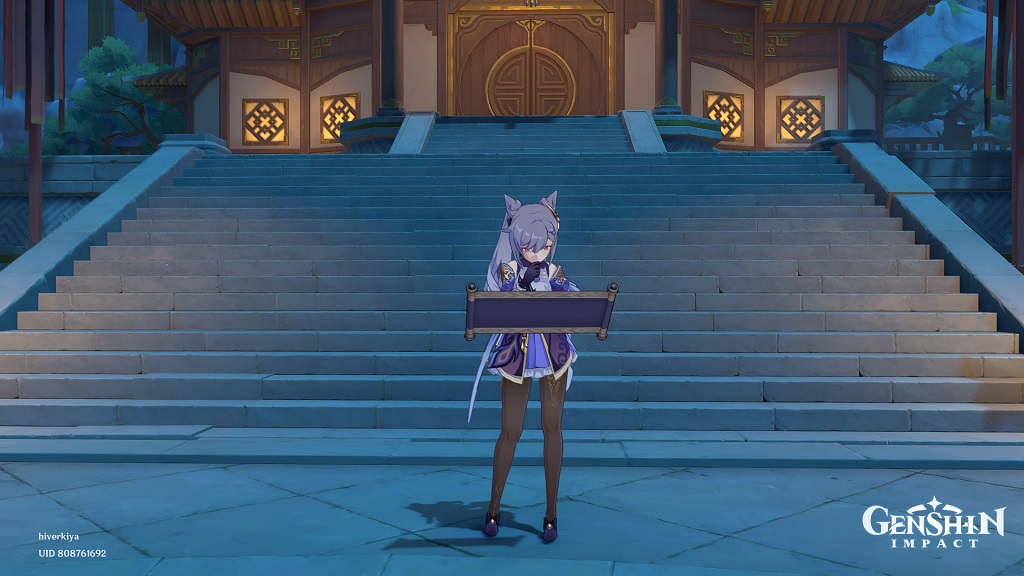 Keqing is a 5-star electro character from Liyue, a Yuheng of the Liyue Qixing. While some people want to have a vision, she believes that actions are enough to drive a person's fate. Like Ganyu, Keqing is a workaholic and believes in dealing with problems independently.
She's diligent in work ethics and leaves no stone unturned to finish a task. From her story quests, you learn about her caring nature for her companions and love to interact with the Traveler. She loves to eat Golden shrimp balls, go shopping, and respects people close to her.
Kujou Sara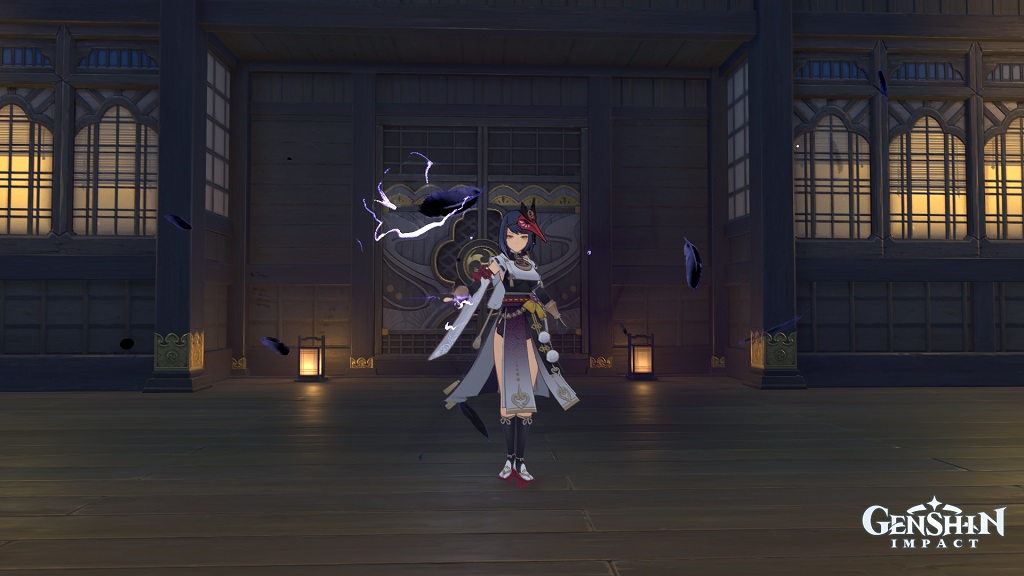 Kujou Sara is a 4-star bow character from Inazuma, the adopted daughter of the Kujou Clan. Coming from a tengu bloodline, Kujou is loyal to her clan and the Raiden shogun. She will go to any extent to fulfill the wishes of the Raiden Shogun and revers her in high regard.
She has a stern nature and commands her soldiers with extreme diligence. Though, at first, she showed resistance to the Traveler, as the time passed, she got to know the Traveler more and became a bit soft in her nature. Kujou doesn't have malice in her heart and performs her duties with utmost responsibility.
Razor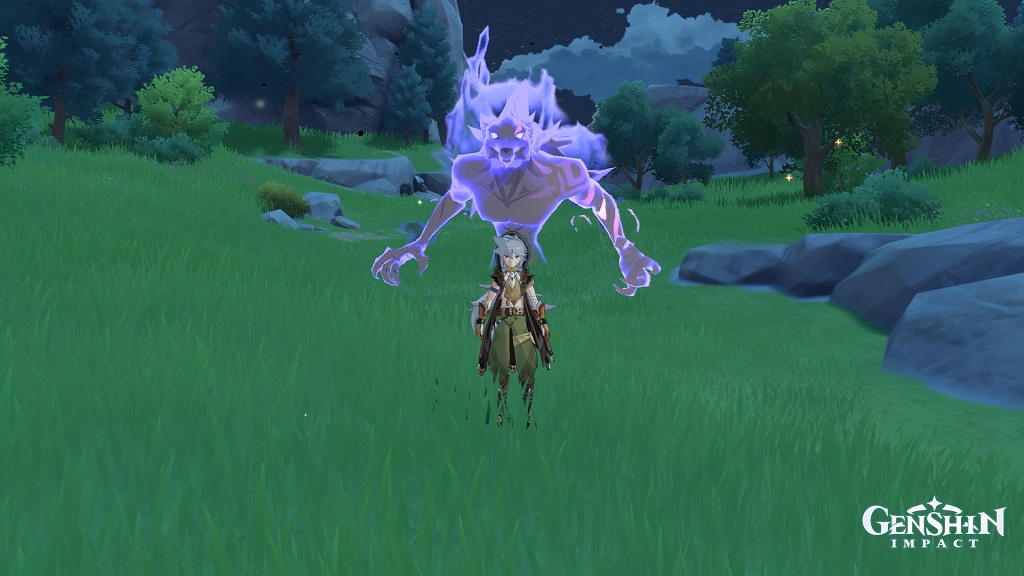 Razor is a 4-star claymore character from Mondstadt. After being abandoned as an infant, he was adopted by Andrius and raised in Wolvendom. When I played his story quest, I was impressed by his brave nature and mained him as my primary damage dealer.
He's a friend of Klee and cares for her, and constantly worries about her being in Wolvendom. I must say, Klee, is a force not to reckon with. She's all cute and bubbly until she gets her hands on explosives. Razor is also a good friend of Bennett; what a combo! He spends his time talking with him and refers to his friends as lupical.
Hydro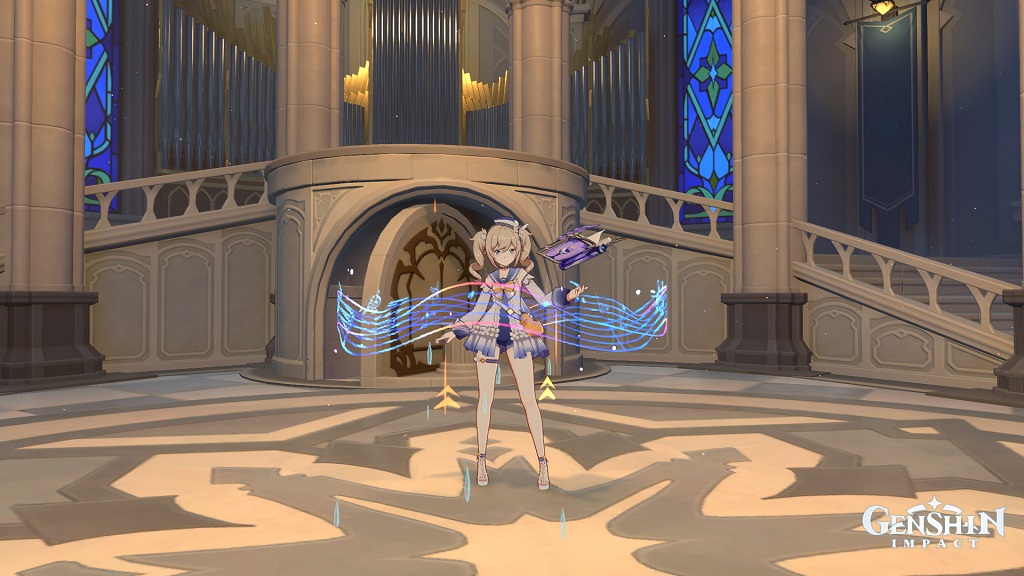 Barbara is a 4-star catalyst from Mondstadt, the younger sister of Jean. From her game's description, you get to know that she's a deaconess of the Favonius Church and an idol adored by all. She worships Barbatos with pure dedication and is full of positivity.
Barbara is the kind of person who will keep everyone around her full of optimism, positivity, and positive energy. She is always ready to help them whenever someone's in trouble and sees her older sister, Jean,  as a role model. Barbara has her own charisma and is loved by the people of Mondstadt.
Kamisato Ayato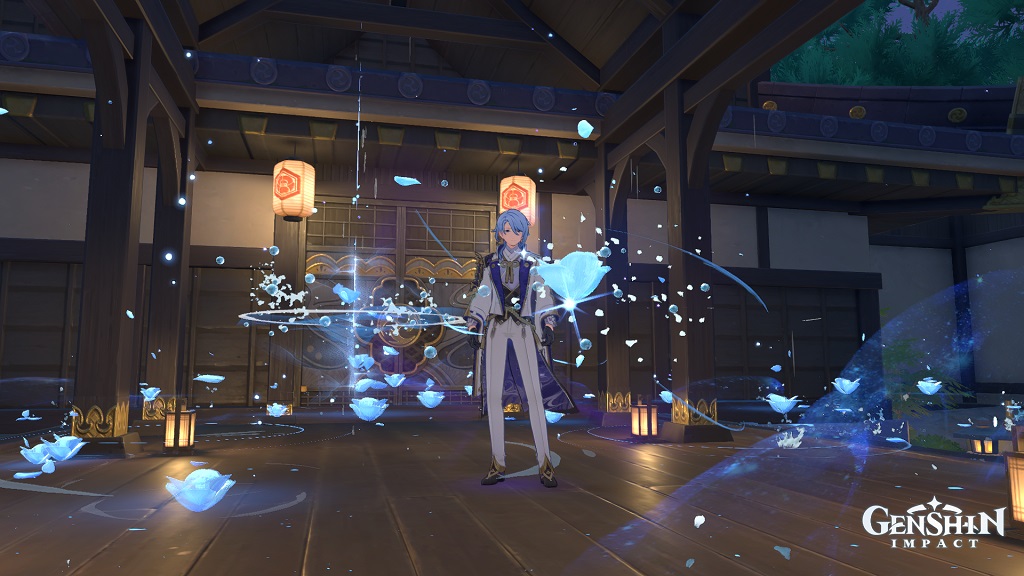 Ayato is a 5-star sword character from Inazuma, the current head of the Kamisato Clan. Sharing the same last name, Ayato is the older brother of Ayaka and is the Yashiro Commissioner. Ayato is a determined, kind-hearted, and sharp-witted person who cares for the well-being of his people.
From Ayato's story quest, you learn that he avoids indulging in small talks and prefers being straight to the point. He commands expertise over his combat skills and trusts his subordinates with essential tasks. Ayato is well-respected by the Raiden Shogun, Yae Miko, and Arataki Itto and is an unpredictable man.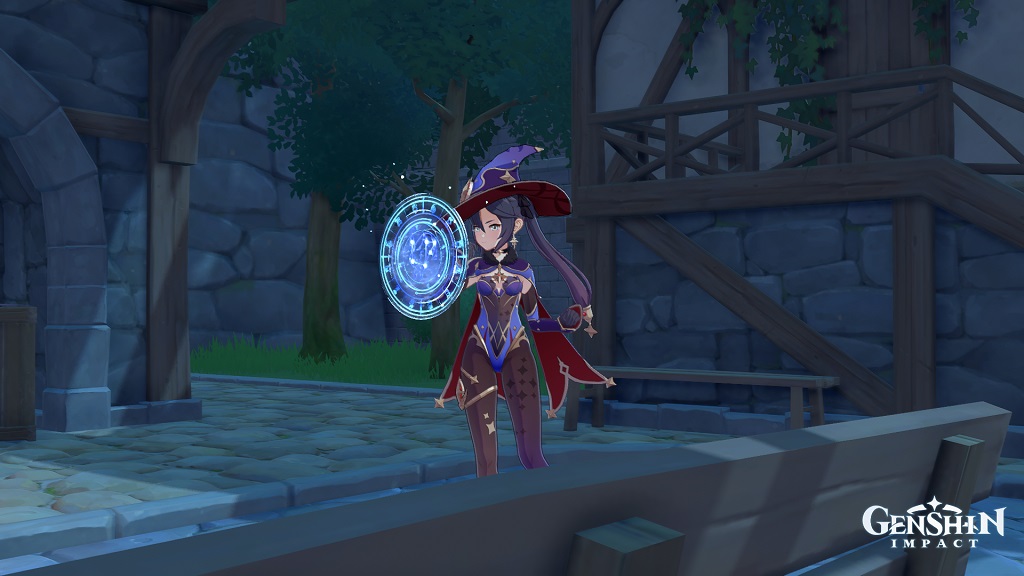 Mona is a 5-star catalyst character from Mondstadt. She is a knowledgeable astrologist proficient in hydromancy. In a quest, she saved the Traveler from being targeted by Scaramouche, a fatui harbinger, and was able to act on time.
Mona can predict a person's fate, see through their intentions, and derive a person's character from a mere glance at their constellations. She takes pride in her knowledge and always lets loose on money when buying astrology equipment. Nonetheless, she cares for her friends a lot and takes action to ensure their well-being.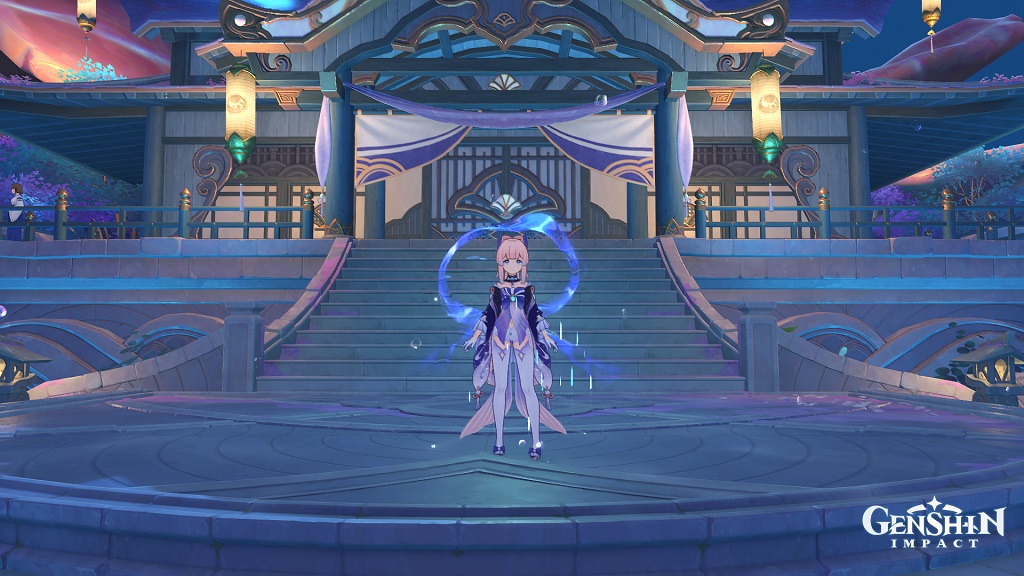 Kokomi is a 5-star catalyst character from Inazuma and is in charge of Watatsumi Islands' affairs. Being in the order of Watatsumi Island, she's proficient in the art of war. She handles military affairs, diplomacy, and civil affairs.
Basically, she commands almost everything on Watatsumi Island and takes care of her people. With leadership qualities, she can defend Watasumi Island against external forces. She motivates the resistance army to win over any obstacles.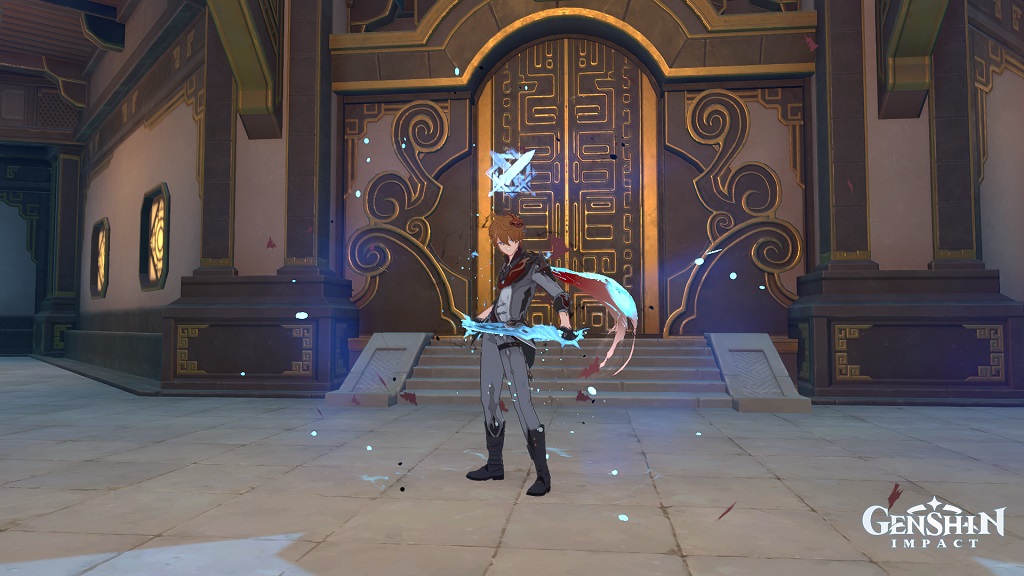 Childe is a 5-star bow character from Snezhnaya and holds the title of the Eleventh Fatui Harbinger. Childe is a force to be reckoned with because his thirst for battle is unparalleled. Childe is an intelligent person who manages to hide his identity and has an aura to impress anyone and not get a clue about his true intentions.
He is the kind of person you can give a task and not worry about it because it will be done no matter the cost. While he's a pure battle machine, he cares for his family and loved ones. I would say he's one of my favorite characters in the game, and I hope to see more of him in future updates.
Xingqiu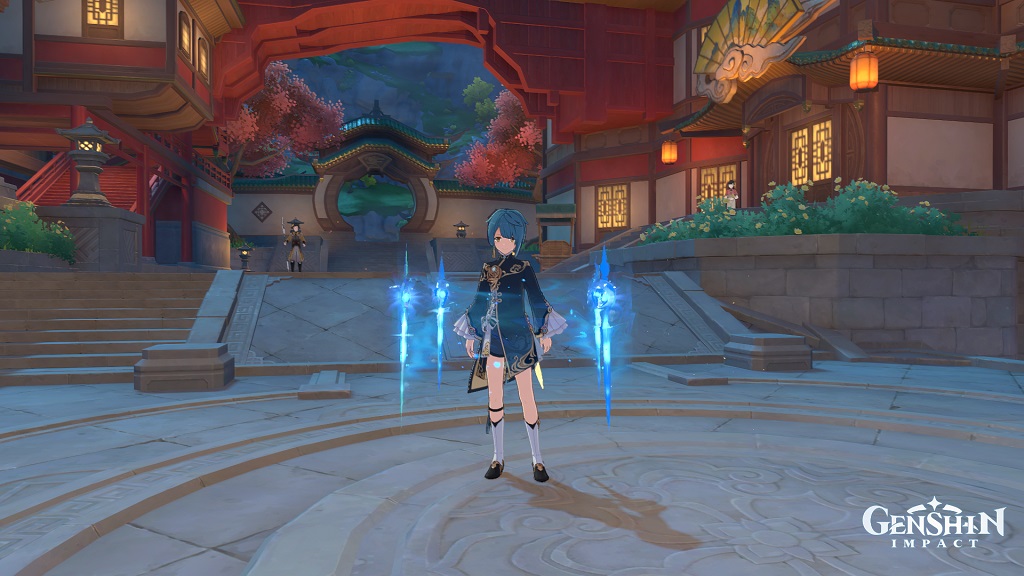 Xingqiu is a 4-star sword character from Liyue, the son of the guild manager of the Feiyun commerce guild. Xingqiu is a knowledgeable individual with a caring personality who likes to spend time with his friend Chongyun.
Being well-known in Liyue because of his guild relations, he aspires to revive the Guhua clan's art and practices them with expertise. Being an avid reader, he also likes to write his own books and is quite popular in regions outside of Liyue. Xingqiu is a humble, caring, and upbeat personality who supports his friends and is always willing to help others.
Geo
Zhongli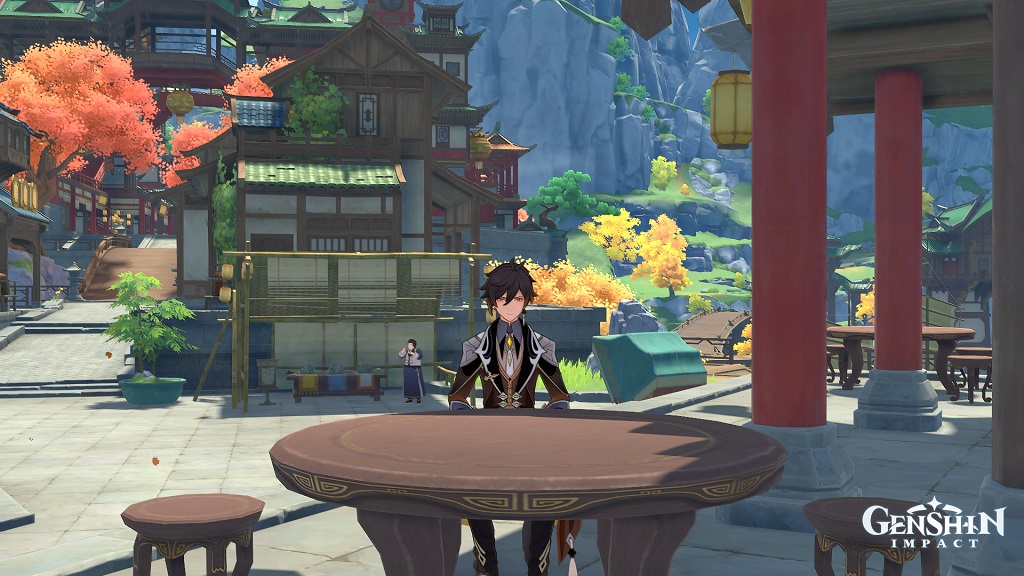 Zhongli is a 5-star polearm character from Liyue who works as a consultant at Wangsheng Funeral parlor and is the current Geo archon of Liyue. Zhongli's strength is unparalleled in the lore, and he had defeated numerous gods even before he got his vision.
Though calm, polite, and gentlemanly by nature, Zhongli has a plethora of knowledge about various things and delves into nostalgic memories from time to time.
Albedo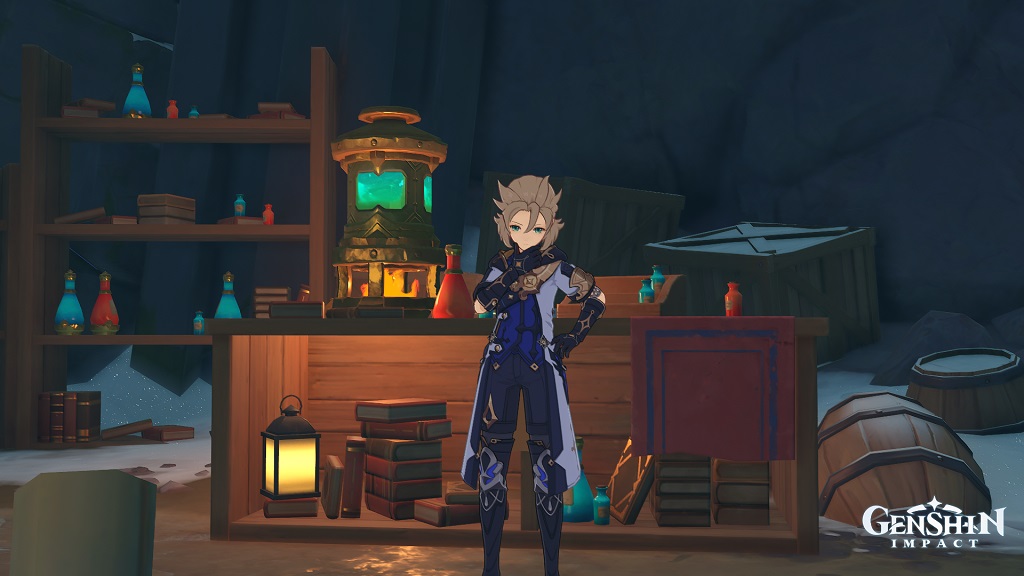 Albedo is a 5-star sword user from Mondstadt and the chief alchemist of the Knights of Favonius. Albedo is a prodigy when it comes to research, and he pays intricate details to his research studies.
Generally, a man of few words, Albedo explains things to their minutest details when given the opportunity. He sees the Traveler as his close friend. He relates to the Traveler as an outsider to the world.
Arataki Itto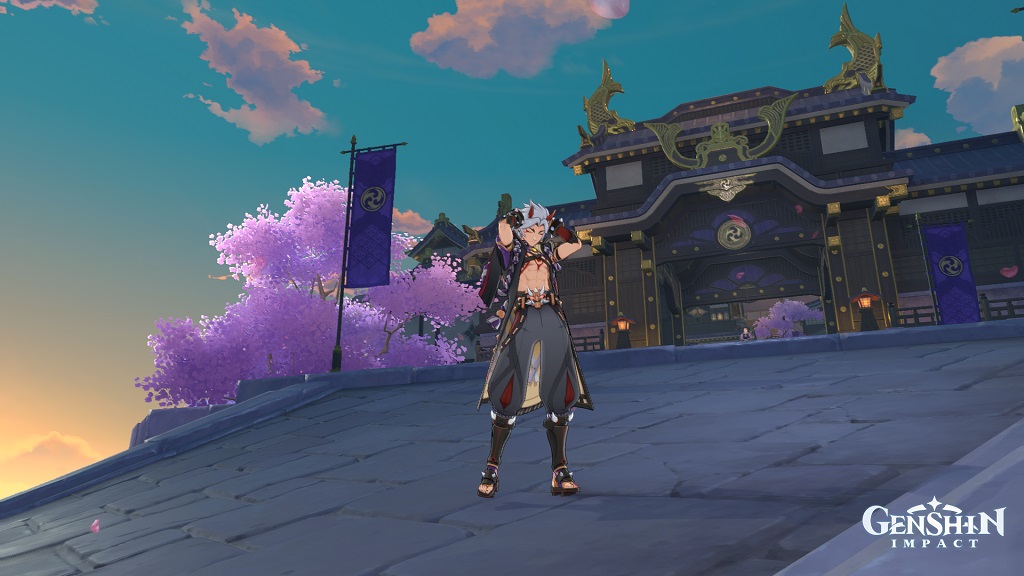 Arataki Itto is a 5-star claymore character from Inazuma and the leader of the Arataki gang. Being an oni by birth, Arataki Itto has immense strength but the brains of an onikabuto. He loves to annoy Kujou Sara and can be found doing mischievous activities around the region.
While he's a fun and lively character, he's a god, has a heart of gold, and is always willing to help people. I loved his story quest and fell in love with his character so much that I wished the first day on his banner. Arataki Itto is a character who won't think about what will happen to him to save anyone from danger.
Ningguang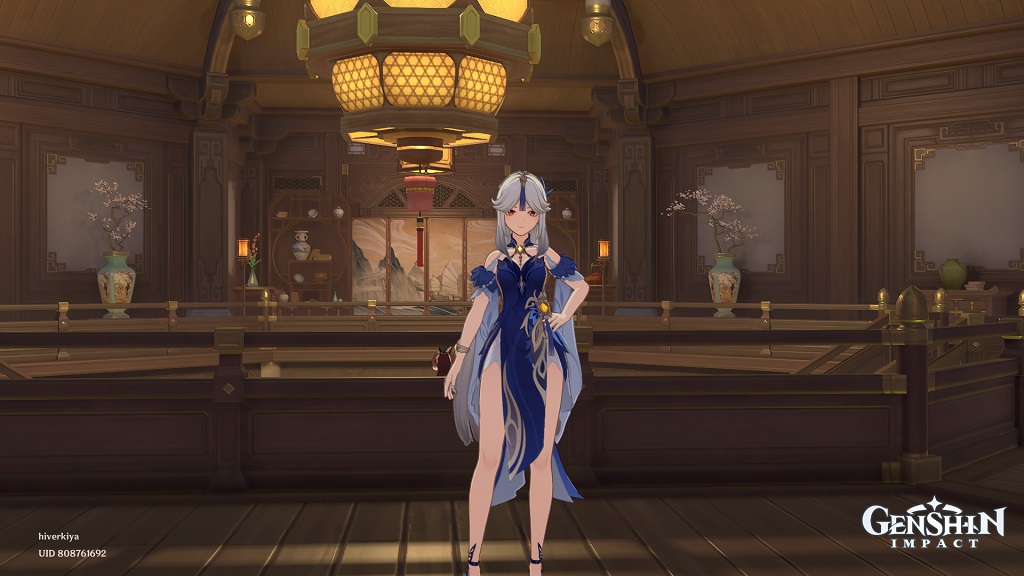 Ningguang is a 4-star catalyst character from Liyue and Tianguan of Liyue Qixing. Liyue's crown, The Jade chamber, is hers, and she is a woman whose wealth is unrivaled in Teyvat. Ningguang is business-oriented and will use all her resources to achieve what's hers.
She's the reason Liyue is prosperous and ensures the safety of the people of Liyue. She sacrificed the Jade chamber to save people from Osial and reseal that ancient evil god to the depths once again. Though, being an ambitious woman, she instantly ordered to rebuild the Jade chamber once again and successfully completed that goal.
Gorou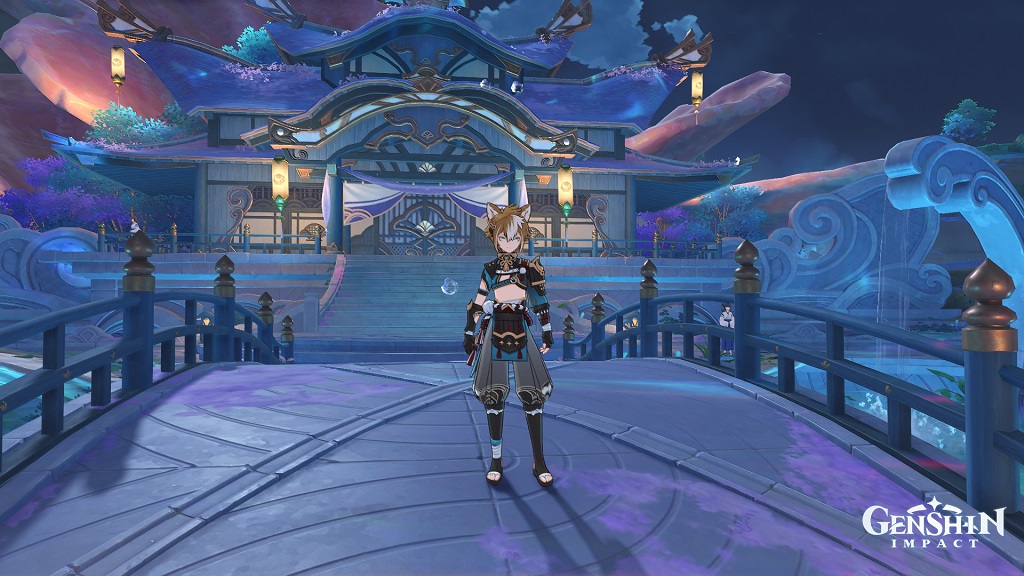 Gorou is a 4-star bow character from Inazuma who serves as a general in the Watatsumi army. Gorou supports Kokomi in her ambitions to lead the Watatsumi army to victory and is deeply respected among his comrades.
Gorou has all the qualities a general should have, loyal, determination, and empathy for his comrades. Gorou is a kind-hearted person who is willing to help anyone and always keeps to what's suitable for the well-being of his people.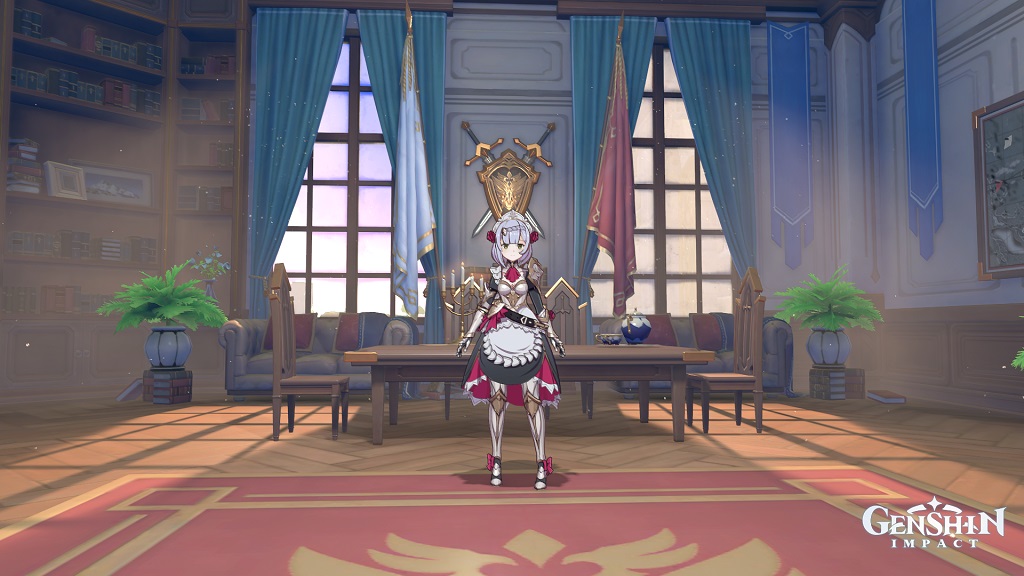 Noelle is a 4-star claymore character from Mondstadt who works as a maid in Knight headquarters and wants to join the Knights of Favonius one day. Noelle pays intricate attention to Knights' training and takes notes of advice other Knights give her.
She is a person you can entirely depend on for a task; however, it may happen that sometimes she does what she deems to be the best. I loved Noelle's story quest, and she is a guaranteed character from the Beginner's wish character banner.
Yun Jin
Yun Jin is a 4-star polearm character from Liyue who works at Heyu Tea house and is a renowned opera singer and dancer. She is also the current director of the Yun-Han Opera troupe and is skilled in playwriting and singing.
You get to see her skills in her story quest, and the experience is mesmerizing.
Pyro
Amber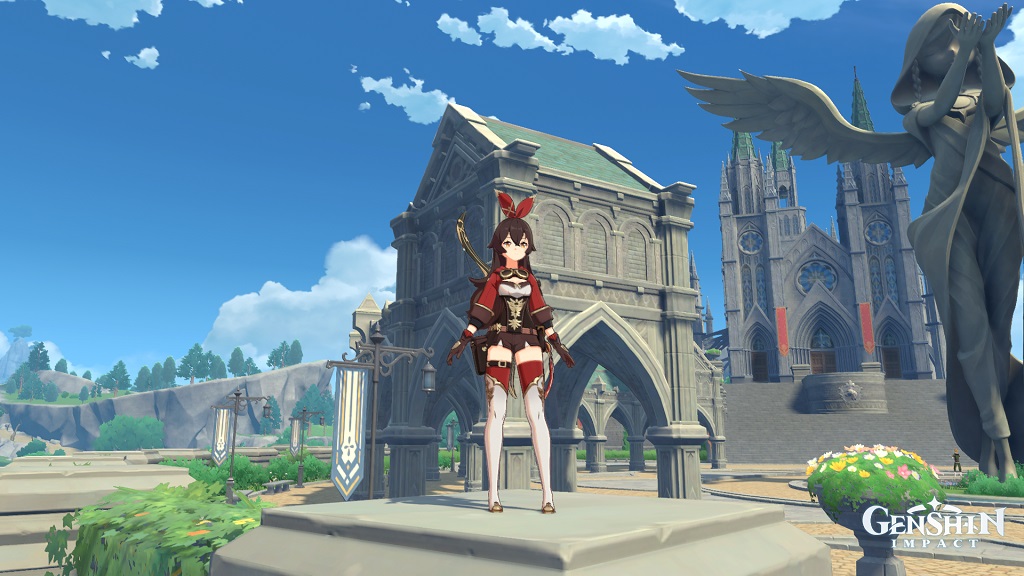 Amber is a 4-star bow character from Mondstadt, the only remaining Outrider of the Knights of Favonius. Amber is so proficient in her gliding skills that she has won the Gliding championship three times.
Amber genuinely cares about the Traveler and is always a delight to interact with. Fun fact, Amber will be your first character in Genshin Impact when you enter Mondstadt.
Diluc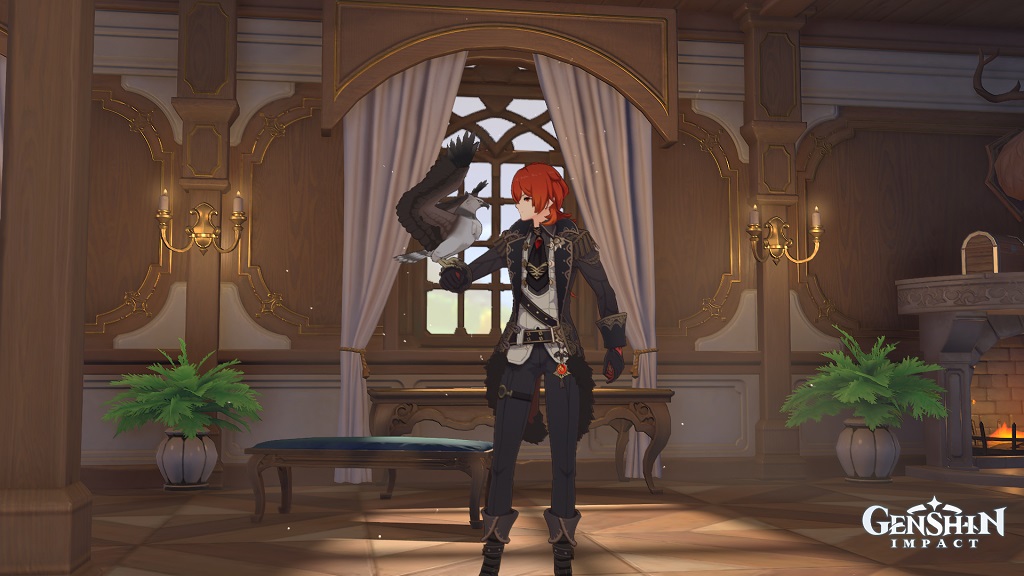 Diluc is a 5- star claymore character from Mondstadt and theowner of Dawn winery. Also known as the "Dark knight hero," Diluc is looking for threats to the city and never bats an eye to eliminating them if necessary.
Diluc is a man of focus, commitment, and sheer will. I recommend you go over the Genshin Impact manga to learn more about his character because it's beautifully depicted.
Klee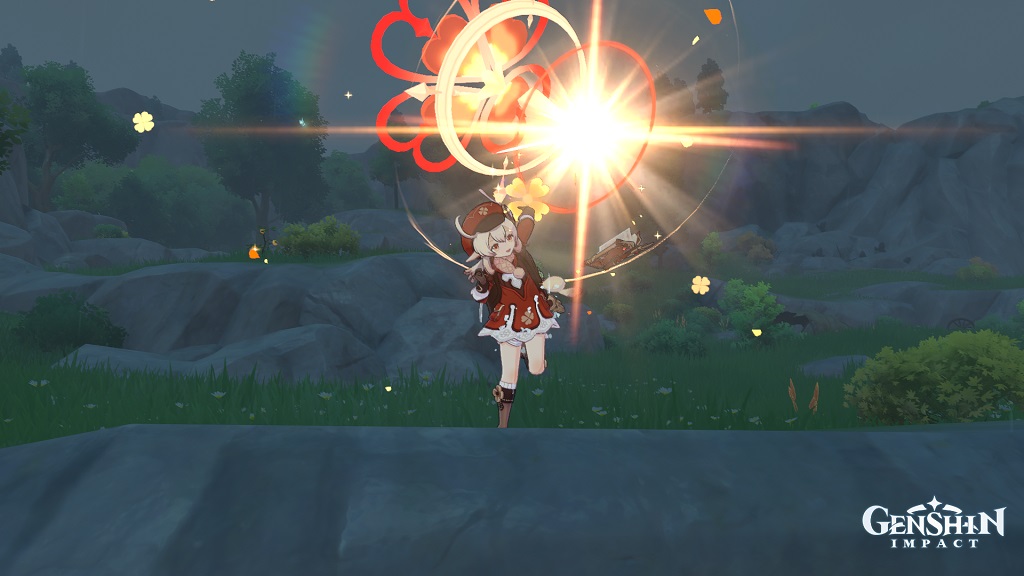 Bom Bom bakudan. Klee is a 5-star catalyst character from Mondstadt who loves explosions. She is the daughter of another adventure, Alice, and takes on her explosive personality.
From a unique lineage, Klee is a lovely and cute child who wants to have fun with her explosions and find treasures across places.
The only person to stop her is Jean, who puts her in solitary confinement when she creates a mess. Luckily, she's always got her bombs and is always ready for some fish blasting.
Xinyan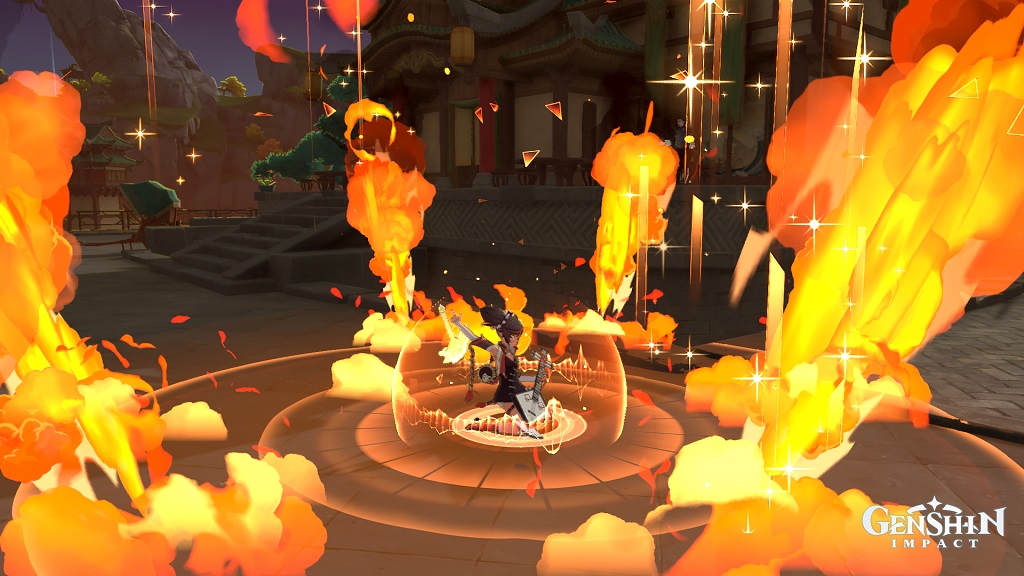 Xinyan is a 4-star claymore character from Liyue who loves to play Rock n Roll music. Xinyan has a bright personality and is always eager to motivate others with her music.
Though her music may not be to everyone's tastes, this doesn't discourage her from honing her skills and always ready to be mixed up with others.
In one quest, she refers to Childe as her big brother, and I would say the interaction was wholesome in its own way. I can't imagine what will happen when she finds out who Childe actually is.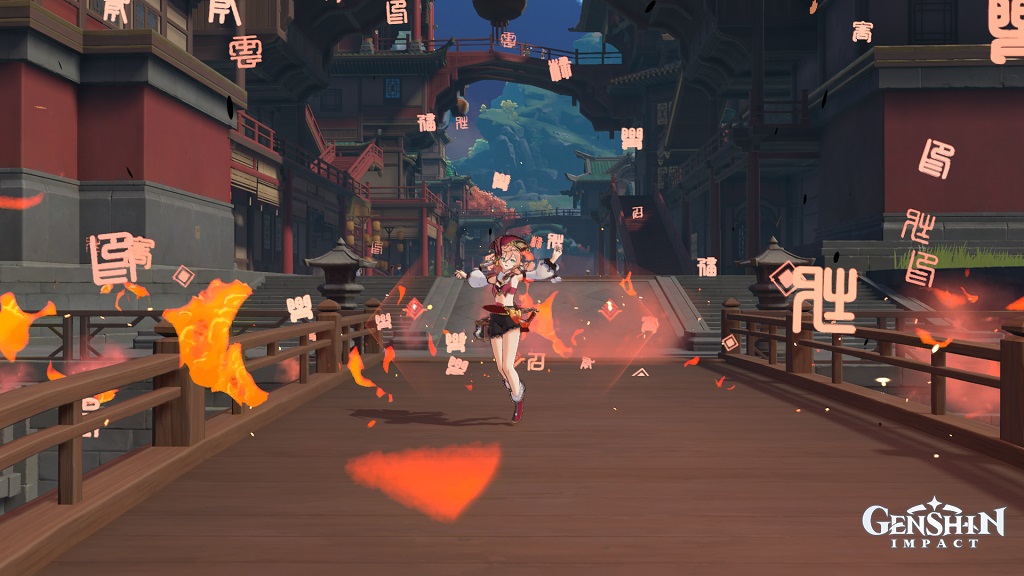 Yanfei is a 4-star catalyst character from Liyue who serves as a legal advisor to the people. Yanfei is very knowledgeable in her field and is half adepti, half-human.
Having knowledge of the laws of other regions, she has earned a lot of respect from renowned personalities, including the Tianquan of Liyue Qixing and Ningguang herself. Yanfei is well proficient in her domain and is a solid law master.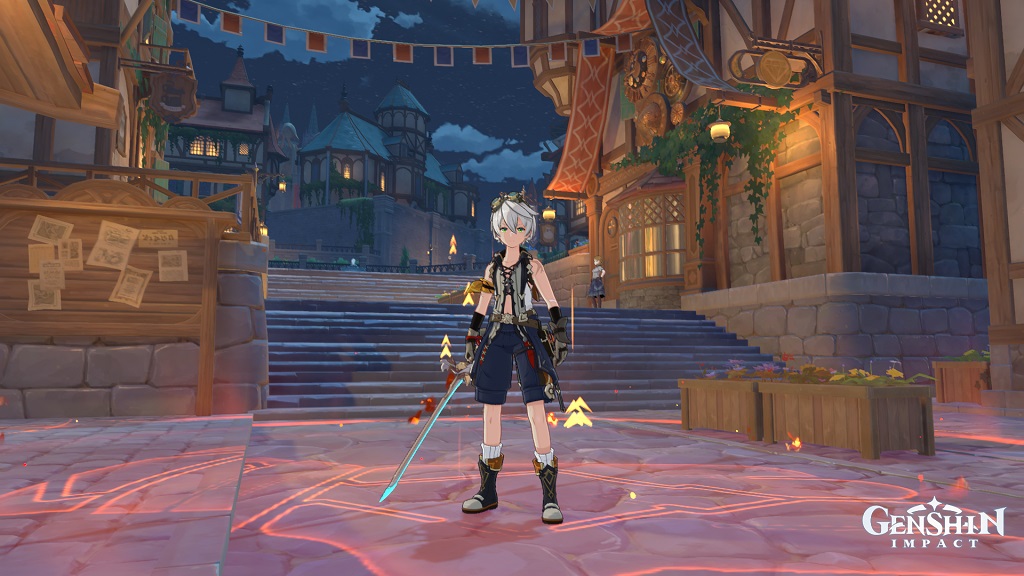 Bennett is a 4-star sword character from Mondstadt, an adventurer raised in the Mondstadt adventure guild. Bennett's backstory is sad, and being an orphan kid, he also has terrible luck on his head.
Bennett is a righteous and good-natured adventurer; however, his bad luck always compromises his ambitions. While he's unlucky in the lore, meta-wise, Bennett is one of the best supports in the game. Since the day I got him, he never left my team.
Hu Tao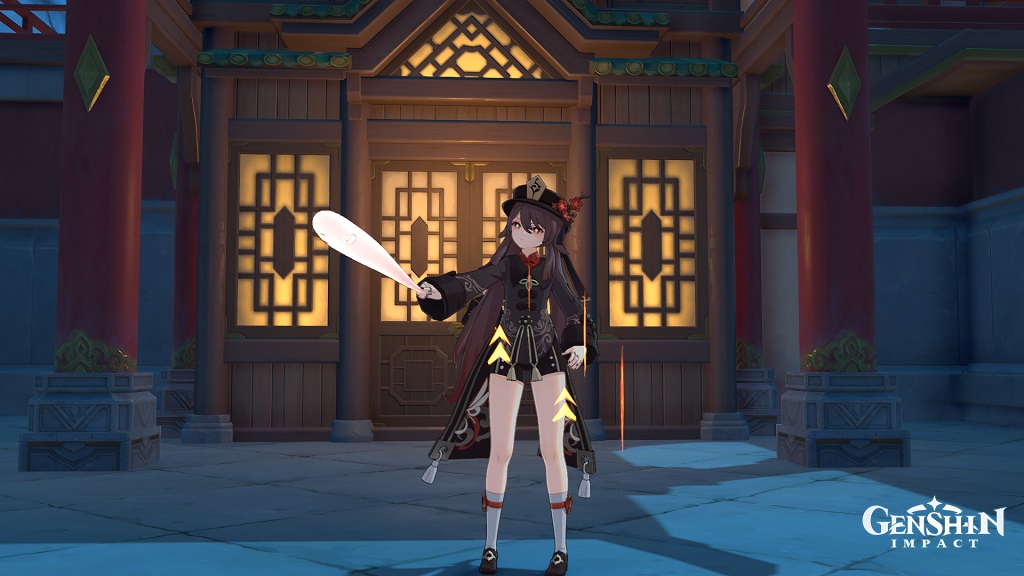 Hu Tao is a 5-star polearm character from Liyue who serves as director of Wangsheng funeral parlor. Hu tao pays extreme attention to fulfilling a person's last rites and believes in managing the balance of yin and yang.
While she's serious in her profession, her other side loves to prank people and is always on Qiqi's tail. Hu tao is a cheerful personality, but she's not perfect and has her own ups and downs like others.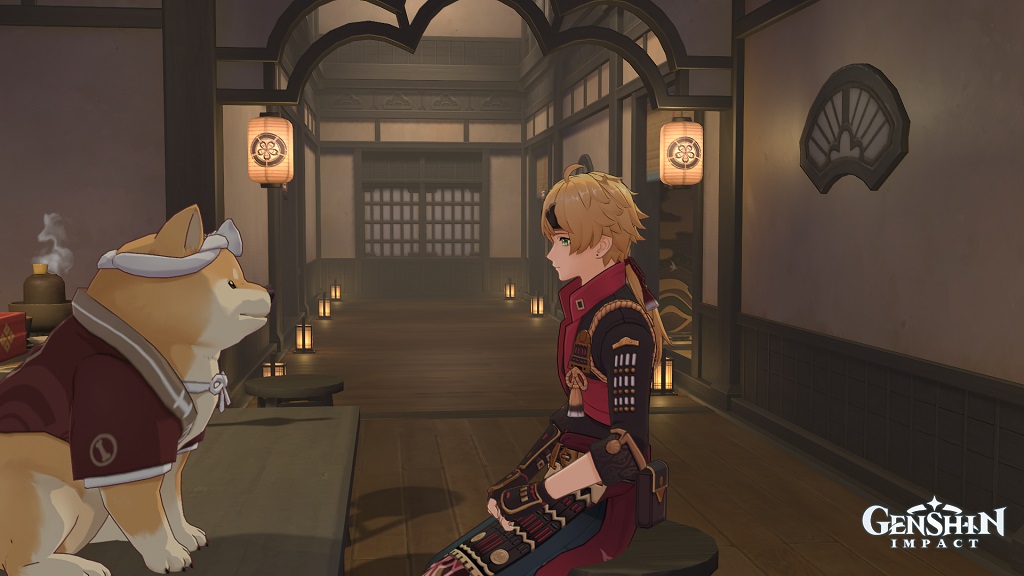 Thoma is a 4-star polearm character from Inazuma, the housekeeper for the Kamisato Clan, and has a charming aura. Thoma's friendly nature helps him mix up with people and do his work without stressing much about it.
Though he hails from Mondstadt, I've referred his affiliation to Inazuma because of his introduction to the region.
Xiangling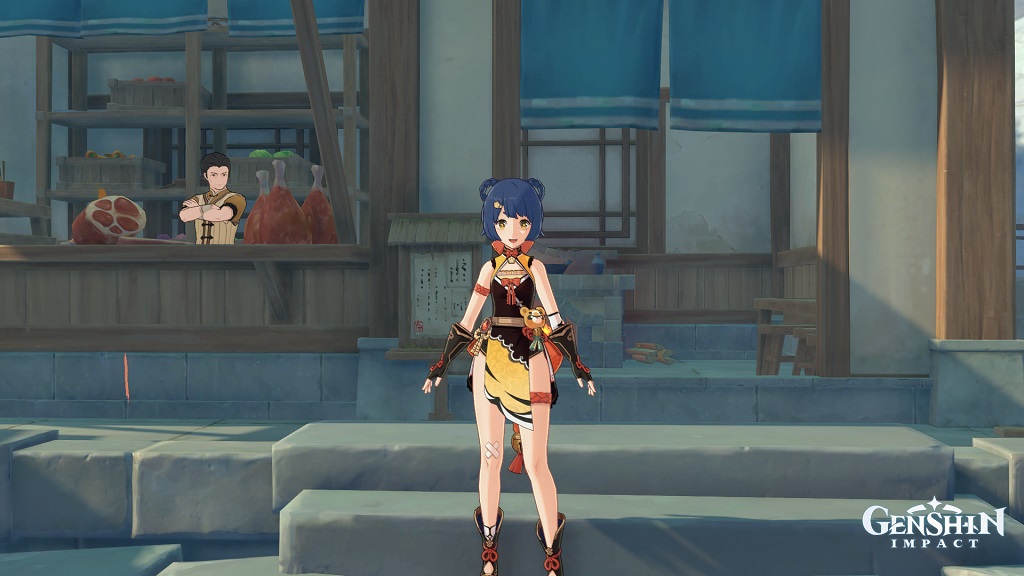 Xiangling is a 4-star polearm character from Liyue's head chef at Wanmin restaurant. Xiangling is a master of her culinary art and earns lots of praise from people who taste her food.
Xiangling is a cheerful and versatile personality who loves to try exotic ingredients and is even praised by Zhongli for her awesome culinary art.
You will interact with Xiangling in the early game and will be able to obtain her from the Spiral Abyss.
Yoimiya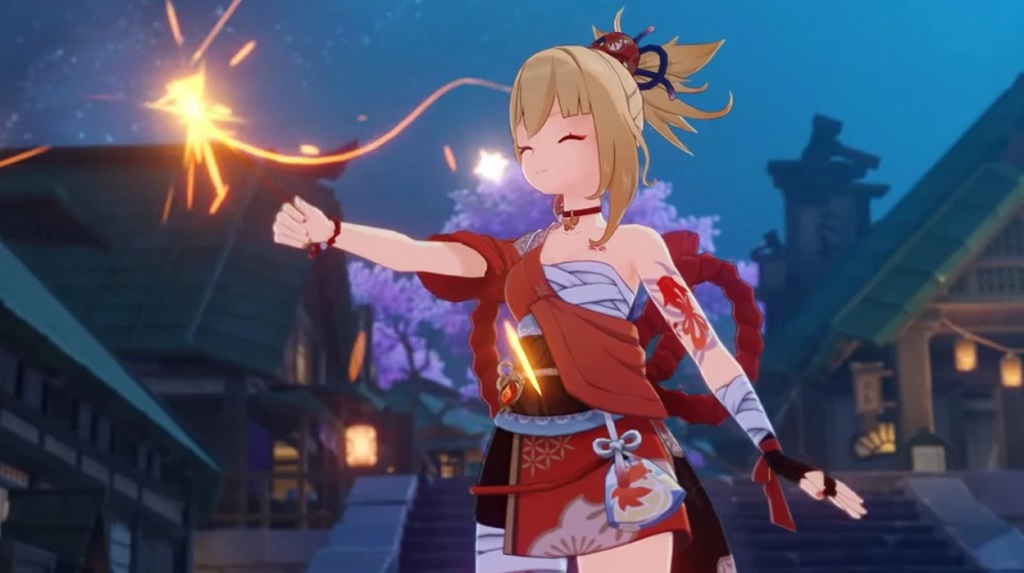 Yoimiya is a 5-star bow character from Inazuma and is the owner of Naganohara fireworks. Yoimiya loves fireworks and is a proficient pyrotechnician. Yoimiya is loved by her people and is always a burst of sunshine in a fireworks festival.
Yoimiya is a bubbly, talkative character who loves being around kids and having fun with them. In her story quest, you see how much she loves fireworks and admires the fabulous scenery where fireworks are lighting up the sky.
Characters Remarks
Genshin Impact is full of versatile characters that you can obtain from the wish system and features a unique set of abilities. I've been playing Genshin Impact since launch and have collected so many characters over the time.
I won't lie; some characters are why I'm playing the game, and I will continue to do the same in the future. As long as you have fun with your favorite character and enjoy the game, it's all a mesmerizing experience. You should cherish these beautiful moments.
Soon, Genshin Impact 2.7 will bring two new characters to the roster, Yelan and Kuki Shinobu, and I recommend you stay tuned with us. As much as I know, our team is waiting for their launch and getting hands-on with their gameplay.
Read More: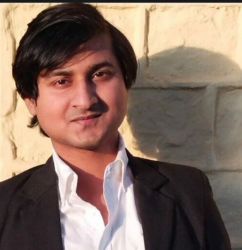 Latest posts by Himanshu Verkiya
(see all)