With such a vast open-world in Genshin Impact, it's no doubt that you will come across a plethora of items throughout your journey. Items in your inventory will keep increasing with unique items that can be used only once. Not only that, you will obtain exquisite event items that will stay after the events, and you can have them as a keepsake. Generally, you can explore your inventory for all these items, and they come in various tabs indicating the nature of the items.
To discuss further, I'll go through one such tab that you will consistently keep track of while exploring unique places in Teyvat. Precious items, which is how you will see these materials in your inventory, are special items that you will obtain from various sources and use throughout your journey.
Not only can these items be kept as souvenirs, but they can also be used in the game's shop menu to exchange for rare rewards. To shed more light on these items, I will accompany you in this Genshin Impact Precious Items guide and hop onto every single of them. Without further ado, let's go through these items and get to know about their functionalities.
An Introduction to Precious Items
Precious items are a tab in the inventory menu that shows precious materials you collect from the overworld, unique quests, or rewards from NPCs. As the name suggests, these items are among the highest rarity items in the game, and you will often find yourself using them for a variety of tasks.
So far, in my experience with the game, I've found that these items are quite rare in the game and shouldn't be handled carelessly. Precious items have materials that are usable only once; once gone, there's no turning back. That's why I recommend you carefully read about them, and when you use them, you make an informed decision.
Let's go over each of them in sections so you can get the gist of these items and know about their various uses in the game.
Acquaint Fate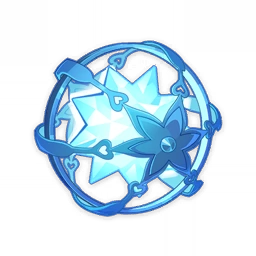 Acquaint fate is a 5-star item that can be used to wish for characters or weapons on the Standard Wanderlust Invocation banner or Beginner's Wish banner.
It costs 160 primogems to exchange for one Acquaint fate in Paimon's Bargains shop or 5 x Masterless starglitter. There are multiple sources to get these Acquaint fates, and a common one is to get them from ascensions.
You will be able to obtain a total of three Acquaint fates at ascension levels 1, 3, and 5. You can also receive them via mail, adventure rank ascension, Battlepass, and level-up rewards for overworld offerings.
Intertwined Fate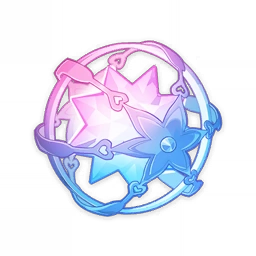 Intertwined fates are 5-star items that can be used for wishes at the promoted character or weapons banners. Similar to Acquaint fates, you can exchange one intertwined fate for 160 primogems or 5 x Masterless starglitter.
You can obtain them from in-game offering systems like Frostbearing Tree or Sacred Sakura's Favor and from login events in the game. Along with Acquaint fates, you can obtain 5 free intertwined fates from Paimon's bargains that refresh on the first of each month.
Personally, I recommend you to use your primogems to exchange for intertwined fates so that you can obtain limited-time characters or weapons.
Sigils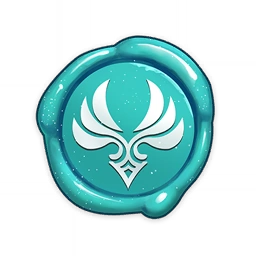 Sigils are insignias that you can obtain after exploring and opening the chests in respective cities. Currently, the game has three types of sigils: Anemo, Geo, and Electro.
These sigils can be exchanged at souvenir shops to obtain rewards in exchange. Depending on the type of sigils, there are various sources from where you can obtain them.
The Electro sigils can be offered to the Sacred Sakura to level up the tree and yield rewards from it. You can easily obtain Electro sigils from chests in the Inazuma region or as a reward from the Statue of the seven.
Oculis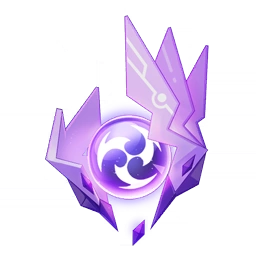 Oculis are adventure items you can obtain in the overworld, and each region has a type. Currently, there are three types of Oculis, Anemoculus, Geoculus, and Electroculus.
You can collect them in the overworld and offer them to the Statue of the seven in their respective regions. The main motive to offer them to the Statue of the seven is to level up the Statue so that you can get rewards and permanent buffs in return.
For example, offering Anemoculus to the Statue of the seven in Mondstadt will permanently increase your stamina limit. Similar changes or rewards can be obtained from offerings made in other regions to the Statue of the seven.
Northlander Billet Trove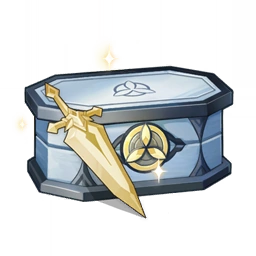 Northlander Billet Trove is a precious strongbox that contains billets for each weapon type. You can claim any of the weapon billets for free one time from the bundle.
Any billet can be forged to make a craftable weapon that can be equipped on a character or further refined. In my opinion, I won't recommend you to use this bundle unless you really want a craftable for your character.
If you don't have any option besides using this bundle, then try to go with a weapon that's more versatile with your characters.
For example, Prototype Archaic can be used on a variety of claymore characters because of its versatile secondary stat and passive.
Blessing of the Welkin Moon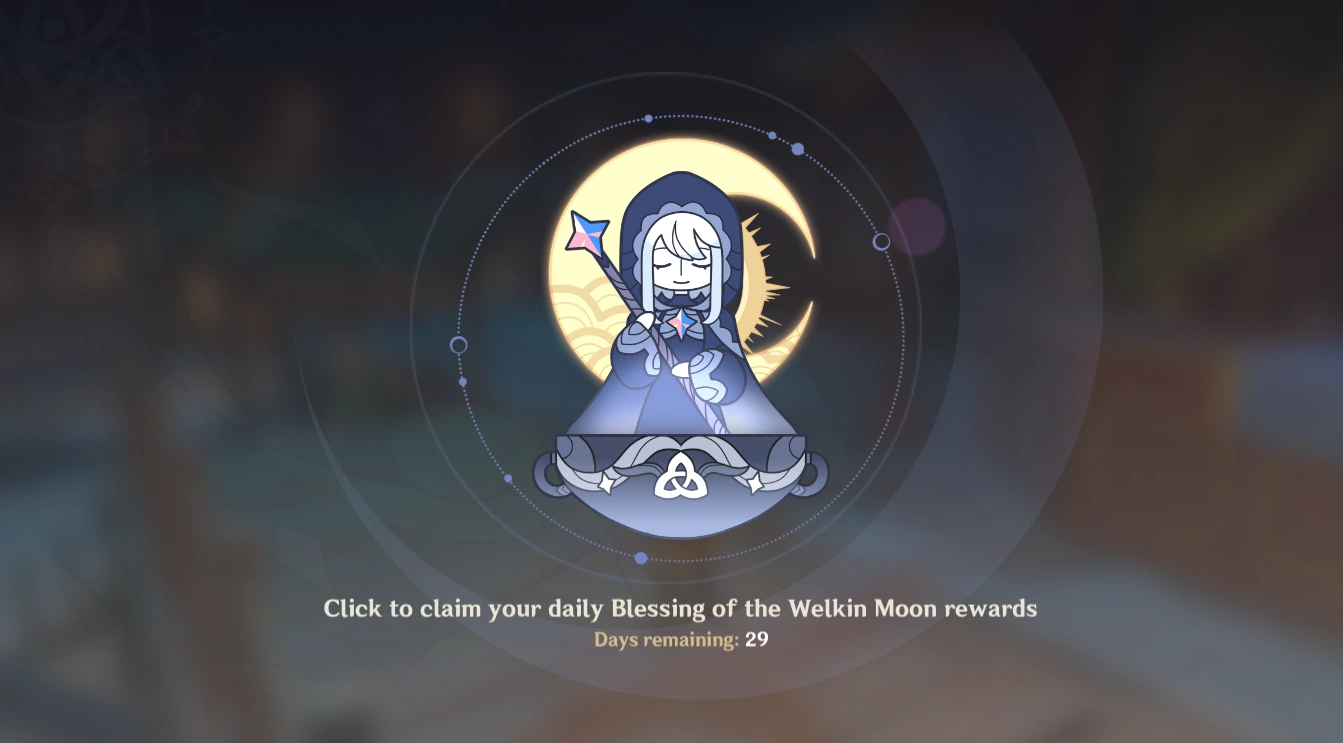 Blessing of the Welkin Moon is an in-game item that players can purchase to receive 90 primogems each day for a duration of 30 days.
Currently, the cost of the subscription is USD 4.99, and players can purchase it multiple times to extend the duration. You can be at ease as it won't be auto-renewed after the period expires and is also available for purchase on the official site.
You will receive 300 Genesis crystals and 2,700 primogems for a duration of 30 days. But, keep in mind that you won't be granted primogems if you miss a day to log in, and the day will be lost in the subscription.
Condensed Resin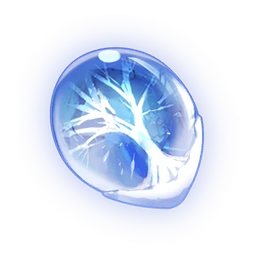 Condensed resin is a consumable item that can be created at the crafting table. You need 40 original resins to create a single condensed resin with a maximum cap of 5.
To get the Instructions for condensed resin, you need to reach Liyue's reputation level three. Though you won't be able to use Condensed resin on bosses, you can use them in domains or on leyline deposits to gain double rewards.
There are a few constraints on the use of Condensed resin, but you get double Adventure rank EXP and Companionship EXP.
Diagrams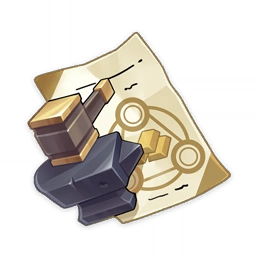 Diagrams or forging blueprints are detailed instructions for creating a gadget of a weapon. There are a variety of sources from which you can get them and learn them to create the respective weapon or Gadget.
There are a lot of Gadgets in Genshin Impact, and players need to learn a bunch of them to successfully put a diagram in use.
Once obtained, you need to open up your inventory to learn the diagram and head over to the forging table to craft the required item.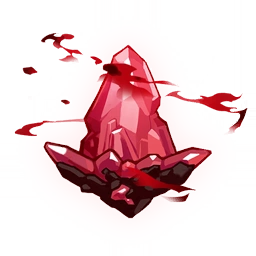 Crimson Agate is an adventure item like Oculis. You have to collect these to offer to the Frostbearing tree instead of a statue of the seven.
They are only found in the areas of Dragonspine and are used to level up the tree for various rewards. You can obtain them from chests or roaming in the wild in the area.
Though Dragonspine still comes under Mondstadt, the offering system here is different from the region. Check out our In the Mountain and Crimson Agate guide for more information about the Dragonspine region and the quests there.
Cake for Traveler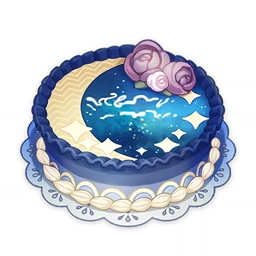 Did you know you will receive a cake on your birthday in the game? Yes! I was lucky enough to receive both of them, and they have unique designs.
The cake will come via in-game mail, and using it will reward you with 1 Fragile resin and a cake that will be like a souvenir and won't expire.
They are like a count for birthday years you've been playing Genshin Impact and have really beautiful designs.
Cakes for the first and second years have different designs, and I'm excited about the third year's cake design.
Radiant Spincrystal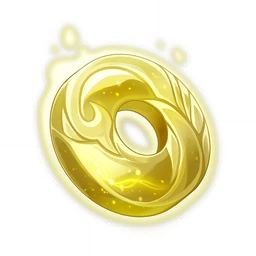 These are wondrous crystals that can be found on the mainland or from merchants. Radiant Spincrystals are adventure items that can be used to unlock an in-game soundtrack in the Serenitea pot, and you cannot have identical copies for a crystal.
Besides being available from merchants, you can find them in Mondstadt, Liyue, and Inazuma areas. It's a unique addition to the game for music enthusiasts, and if you are one, I encourage you to take a look at these. I'm sure music is one thing that is able to connect people across lands.
Domain Reliquary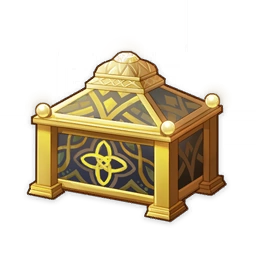 It is an item that ranges from 3-star to 5-star in rarity and is obtainable through the spiral abyss. You will receive these items as a reward for clearing chambers and containing artifacts for the players.
Depending on the type of rarity of the item, you will receive artifacts of the same rarity. After collecting them, you will be able to use them in your inventory and get the artifacts. Thereafter, it depends on you whether you want to use those artifacts or feed them as EXP material.
Dust of Azoth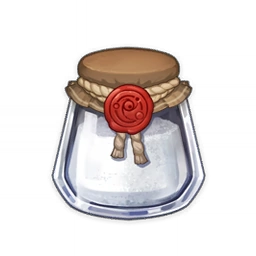 Dust of Azoth is an item that can be used to convert one type of Character ascension material to another. Depending on the rarity of the item, the quantity for the amount of the item will scale, and the materials will be able to change their elemental types.
You can purchase the Dust of Azoth from Paimon's bargains shop with a cap of 2000 units in the inventory. But I rarely think you will need a large quantity of these as you are able to obtain Character ascension materials from various sources in the overworld.
Dream Solvent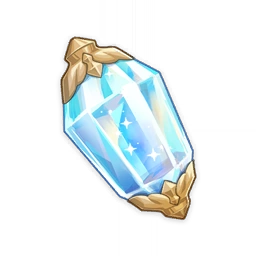 Dream Solvent is another consumable item that is capable of changing Character level-up materials obtained from weekly bosses. Keep in mind that you can only change the material into another if they belong to the same boss.
This will cost you no Mora to do. I've been using Dream solvent for this purpose because the drops of the weekly bosses are sometimes uneven. You can obtain this item from a quest or as a reward for completing the weekly bosses.
Share Bundle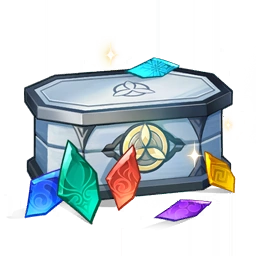 Share bundles can be purchased from the Gift shop section in the shop, where you can select one type of reward from the mentioned ones. They can consist of weapon ascension material, character ascension material, or talent level-up materials.
With a limited supply for a limited time duration, you can get these bundles to supplement your progression journey and invest the resources in your characters. Personally, I've not used any share bundle so far and rarely spend on the game unless I really want a character or a weapon.
Fragile Resin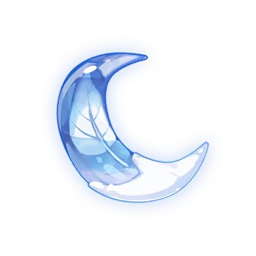 Fragile resins are items that can be used to restore 60 original resins with a cap of 20 items at one time. I used them to farm artifacts once you hit Adventure rank 45 but depending on your requirements, feel free to use them for other purposes.
You can obtain these items from various sources like offering systems, in-game mails, battle pass, or even Cakes for the traveler. Though you will receive them occasionally at numerous events in the game, I'd advise you to spend your resin wisely.
Fragrant Dishes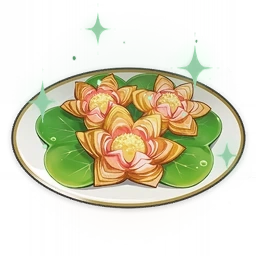 Fragrant Dishes are event food items that were obtainable during the Spices from the West event in the game. Depending on the type of dish, the players were able to receive unique responses from characters in the Serenitea pot that related to their personal taste palette.
Fragrant Seasoning was an item that was created using the recipe given by an NPC named Nazafarin during the event. In the event, players were able to cook these dishes with special Fragrant Seasoning and complete the challenges at the same time.
Hunting Trap
It is an item that will be given to you during the Wolves' Territory quest, where you have to collect raw meat from the boars. Using this item will yield you better rewards than normally slaying the boars, but I recommend you not to use this item.
You can collect the meat without using this item and keep it as a souvenir in your inventory. Also, you cannot craft the item and will get only two of these, so having one in your inventory would be a decent keepsake.
Shrine of Depths Key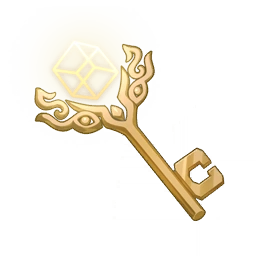 As the name suggests, these keys can be used to unlock the Shrines of Depth, which are ancient structures. After you unlock a Shrine of Depth, you can open the luxurious chest inside it for good rewards.
There are a limited number of Shrines of Depths in each region, and using the key will consume it from your inventory.
You can get the Shrine keys from offering systems or quests in the overworld and use them to unlock a shrine from their respective region in any order.
Instructions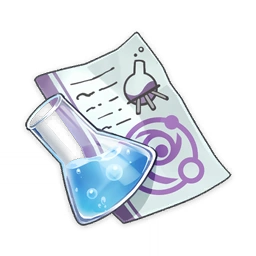 Instructions are blueprints that are detailed step-by-step instructions for creating a Gadget. On consuming the instructions you will then be able to craft the correlating gadget.
From these, you can create resonance stones, condensed resin, portable waypoints, and formulas for fish baits. It might be possible that we will be able to create new Gadgets in the future.
Key Sigil

Key sigils are items that pertain to the Enkanomiya region and help to unlock the seal for one of the five matching types. You can unlock a seal to obtain a chest in return or progress through certain quests in the region and have to switch between Evernight and Whitenight to reveal the ones hidden.
You will notice a reddish aura around the ones that are not available during a certain light environment, and you have to switch to the opposite environment. There are a total of 59 Key sigils that can be discovered in the Enkanomiya region and used for a variety of purposes.
Mask of Memories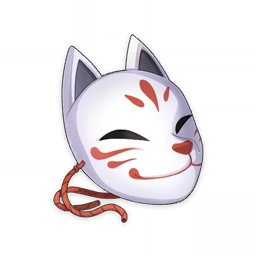 A Mask of memories is an item that you get as a reward for completing the Sacred Sakura Cleansing Ritual world quest. Using this item in your inventory will offer you the capability to forge a catalyst, Hakushin Ring.
You can say that this item is more like a forging blueprint with a change in its appearance. I used this item, and now it's no longer in my inventory, but I worry not.
You can obtain a furnishing item themed that is based on Kazari's mask after interacting with Inagi Hotomi at Grand Narukami Shrine.
Light Realm Core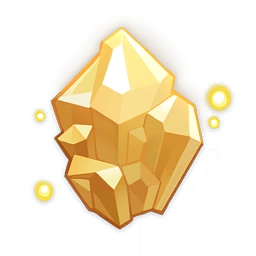 Light realm core is an event item that was obtainable during Three Realms Gateway Offering event that was used to unlock Bokuso arts. With a rarity of 4-star, this mysterious stone can be discovered while exploring the darkened Enkanomiya Realm and gave humans additional means to resist the abyss. These were obtainable from the luxurious chests and used to activate the buffs from Bokuso Arts.
Light Realm Sigil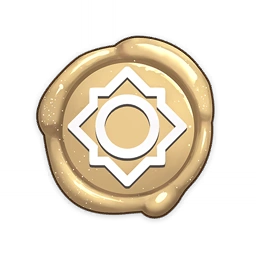 Light Realm Sigils were an event currency that was obtainable from the Three Realms Gateway Offering event and symbolized the recognition of Enkanomiya's Tokoyo Ookami.
Now expired, these sigils were used as an offering to the Statue of the Vassals of Watatsumi and helped to upgrade the Bokuso Box. Even after obtaining most of these sigils, surplus sigils got expired after the event.
Lumenspar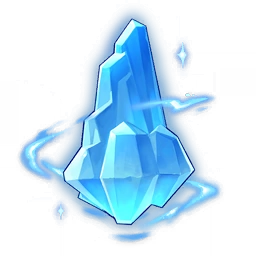 Lumenspar is an adventure item that can be obtained in The Chasm: Underground Mines region and helps to upgrade the Lumenstone Adjuvant. With a total of 80 Lumenspar in the underground mines, players were able to take the Lumenstone Adjuvant to the maximum level.
These are similar to the Oculis you encounter in other regions where you have to collect them and give them to an offering system. Similar to the Oculis, an icon on the map indicates their locations. Also, there's one unique feature about Lumenstone Adjuvant that, after reaching level 8 on it, you can use to locate the remaining Lumenspar.
From personal experience, if you are going to explore the region of the underground mines, I highly recommend collecting most of these and upgrading your Lumenstone Adjuvant.
You have to equip Lumenstone Adjuvant for a variety of tasks in the underground region, and if that is leveled up, then you won't face many problems exploring the region.
Lumenstone Ore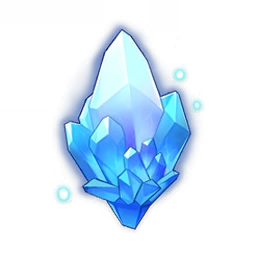 Lumenstone ore is an adventure item that you can obtain in The Chasm: Underground mines area and use to upgrade Lumenstone Adjuvant. From the description, you get to know that it's a raw ore from which Lumenstone may be found and, after processing, can be used to strengthen the Lumenstone Adjuvant.
You have to find three of them after completing some quests. Basically, it is used alongside Lumenspar to level up your Lumenstone Adjuvant, and you can reap decent rewards after leveling it up.
Xiao Lantern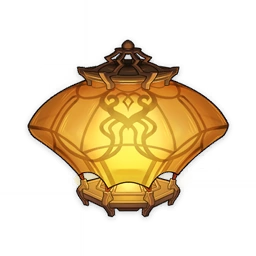 Xiao lanterns were a craftable item in the Lantern Rite event that the players were able to craft and use during and after the event. They were used as a token to Theater Mechanicus challenges and now sit in the inventory.
There are some players who have crafted hundreds of them, well, I wasn't among them, and I only have a bunch of them in my inventory. They are rare, and I will wait for the next Lantern Rite event to craft them again. You can use them from your inventory, and they will slowly float towards the sky.
Masterless Stardust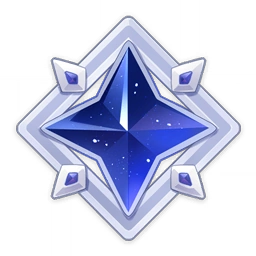 Masterless Stardust is an in-game currency that can be used in the shop to exchange featured resources. Most of the time, you will find yourself using it to exchange 5 Acquaint and 5 Intertwined fates for free. As of now, you can only obtain this currency from Wishes and exchange it for items in the Paimon's Bargains shop.
The shop features fates, ascension materials, mora, and other resources that the players can obtain. Personally, I won't recommend you exchange these for anything besides fates in the shop and save the currency for the next shop reset.
Sakuya's Special Gardening Package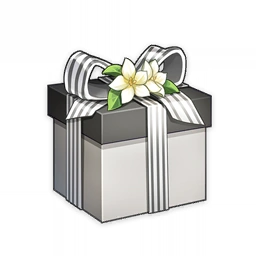 This was an event item that was obtainable during the Dreams of Blooming event and offered the players to get a flower stand.
This special gardening package was offered by Sakuya and featured these three flower stands, Flower Stand: Of Yore, Fleeting Life, and Windsong.
After obtaining any one of these flower stands, you can use it as a furnishing item in the Serenitea pot.
Silken Print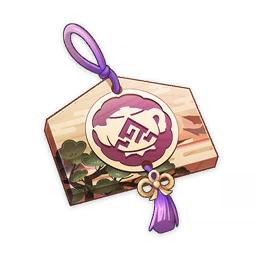 This is an item that you will obtain after reaching level 40 of the Sacred Sakura after offering enough Electro sigils to the tree.
It's a prayer plaque that displays Inazuman scenery, which is carved on Yumemiru wood in color and used to unlock the Silven Courtyard layout in the Realm.
Basically, this item can help you unlock a new realm in the Serenitea pot and has a main building, an Inazuman Walled house.
Masterless Starglitter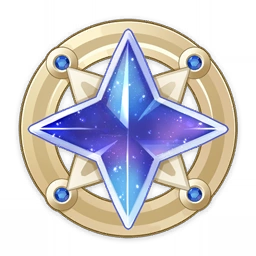 One of the most precious items in the game that can be used in the Paimon's bargains shop to exchange for resources. It's a rare in-game currency that you can obtain from 4-star or 5-star wishes only if you have a duplicate of that weapon or a character.
The amount you get for characters with complete constellations and incomplete differs, and this currency can be used in the Paimon's bargains shop. This currency can also purchase character constellations or weapons from the shop.
Moonchase Charm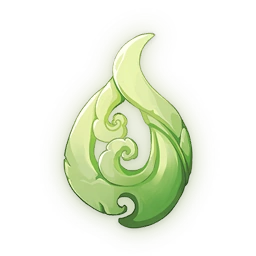 Moonchase charms were jade talismans featured during the Moonlight Merriment event and obtainable in the overworld. The players could find these items in Mondstadt, Dragonspine, and Liyue regions during the event and expired after the event ended.
Collecting these charms was essential for the event and helped to complete the challenges successfully for the event rewards.
Vial of Adeptal Speed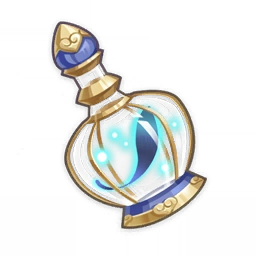 It is a consumable item you can purchase with realm currency. With a maximum cap of 99, it can be purchased at a maximum of 5 per day with the Realm currency.
It's said to contain adeptal energy inside of it, and using it on a furnishing will immediately complete the building process.
Using these items will benefit you if you are someone like me who cannot wait for the process to finish.
Transient Resin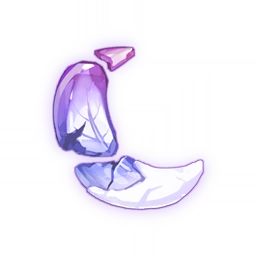 Transient resin is similar to the Fragile resin in the sense that it offers 60 Original resins on use but it will automatically disappear or expire. The time will be calculated from the Monday after the item is obtained and it will disappear after seven days.
Multiple Transient resins have different expiry counters. You can purchase Transient resin for 1200 Realm currency from the Realm depot after reaching Trust rank 6 in the Realm.
Precious Items Questions
Let's go over a couple of questions that you may have after reading this guide.
Question: Which precious items do you recommend to use?
Answer: I would say you should use items that have timely counters like the Transient resin. These items can yield you weekly rewards at no cost, and you can obtain a bunch of resources to use on your characters. Transient resin, for example, you can use the moment the world bosses reset to claim their rewards.
Sometimes, I've used up all my original resin to clear the world bosses along with the discount. Then, the Transient resin comes to my rescue, with which I can defeat an extra boss and claim the rewards for 60 original resin from the Leyline.
Question: Would you recommend using Masterless stardust and Masterless Starglitter?
Answer: I do recommend you to use both of these precious items but also caution you to make wise decisions. Both of them can be used in the Paimon's bargains shop to exchange for rare rewards and are in a limited supply. You can obtain these from Wishes, and not every player can afford to make wishes occasionally. Here's what I do with these items.
For the Masterless Stardust, I exchange it for free fates from the shop and let the remaining dust sit. For the Masterless Starglitter, if there's a character I don't have, I purchase that character or get an extra constellation for an existing character. I don't recommend you to use Masterless Starglitter on weapons because you can obtain them from other banners and clear the content easily without getting the featured weapons.
Question: What are your views about the event-exclusive items like Xiao lanterns?
Answer: I would say they are beautiful, and the game should have events where we can get these items to remember the event and have these items as a keepsake. There were times when I showed Xiao lanterns to my friends, and I must say the Lantern Rite event was one of a kind.
There are major events in the game that bring forth the mettle of game developers and designers and prove why Genshin Impact is one of the most popular games out there. I would say these events are awesome to have in the game, and I really hope we get to enjoy more events in the future.
Precious Items Remarks
There are plenty of items in the game, and most of them are categorized in the inventory tab. Whether you are collecting weapons, artifacts, or sweet plants in the wild, you will see each item in a separate tab in your backpack. Genshin Impact is quite flexible if you want to collect many items, allowing you to have higher item caps.
Not only that, there were event-exclusive items still untouched in the inventory, thanks to the crafting processes. Items like Xiao lanterns are prime examples of souvenirs in the game and serve as a remembrance item for the Lantern Rite event.
That was all for this guide, and I hope you got to know about the precious items in the game. I highly recommend you to research new items if they come in the future before using them. If some items are like Xiao lanterns, then make sure to create a bunch of them so that you can keep them in your inventory.
Feel free to hop onto our other guides on the site and learn more about the game's items. That was all from my end, and I hope to meet you in another interesting guide soon!
Continue reading: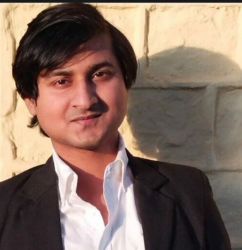 Latest posts by Himanshu Verkiya
(see all)