If there's one thing I love about Genshin Impact, it's in-game events. In-game events are full of stories, challenges, and rewards that are a buffet for free-to-play players. I've gotten so many freebies from the in-game rewards that on my free account, I'm able to collect so many Genshin characters. I'm not a regular buyer of the Welkin Moon or battle pass, so I have to depend on the events to fulfill the gap. I'm able to get free weapons, resources, and materials to invest in the characters and enjoy the story at the same time.
Occasionally, the game has unique events that run through the updates, and players can participate in them after reaching a certain adventure rank. Today, in this Genshin Impact events guide, I'm going to dive into the events that happened throughout the game. Let's go through the events!
Events Introduction
Events are self-contained minigames or stories in that you can participate in and obtain valuable rewards. These events feature domain challenges, story quests, and a variety of tasks. Often the events are in phases, and other parts unlock after a period of days. You will be able to access the whole event if you have fulfilled the Adventure rank requirements.
Now, there are different types of events, some major and some minor. Major events can be termed as the ones that offer tons of rewards and sometimes contain lore in them. There was an event Midsummer Adventure Island that had its own island region and featured characters from Mondstadt. I must say while writing about all these events, I was in a state of Deja vu and remembered the moments I had.
In-game Events
Unreconciled Stars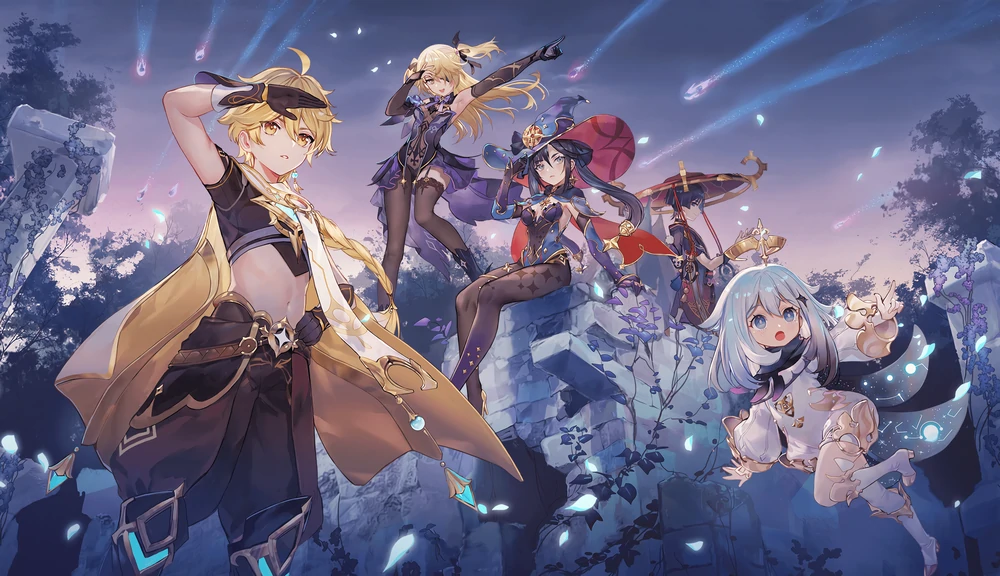 Unreconciled Stars was one of the best events I've played in the game. It was the first-ever event that featured such amazing lore related to Dragonspine and introduced Scaramouche to the game. Scaramouche, also known as Balladeer, is the 6th Fatui Harbinger and played a key role in the story of this event.
Mona and Fischl were in the story, and they accompanied Traveler to figure out the mysteries related to the event. In a nutshell, players had to do events related to mysterious meteors that were falling out from the sky, and Scaramouche hints about the sky being fake.
The event had phases, an event shop, and a chance to get Fischl for free, which made it fun and competitive at the same time. There were some limitations because we had to use original resin in this event, but the overall experience is something I remember to this day. I wish Hoyoverse would add events like this in the game so that players can enjoy the lore that isn't available for new players.
Unreconciled Stars did an amazing job of introducing lore about Dragonspine mountain, Teyvat's sky, and characters that made the whole experience memorable for early game players. I really wish an event like this re-runs in the future where we get to know about lore about various regions of the world.
The Chalk Prince and the Dragon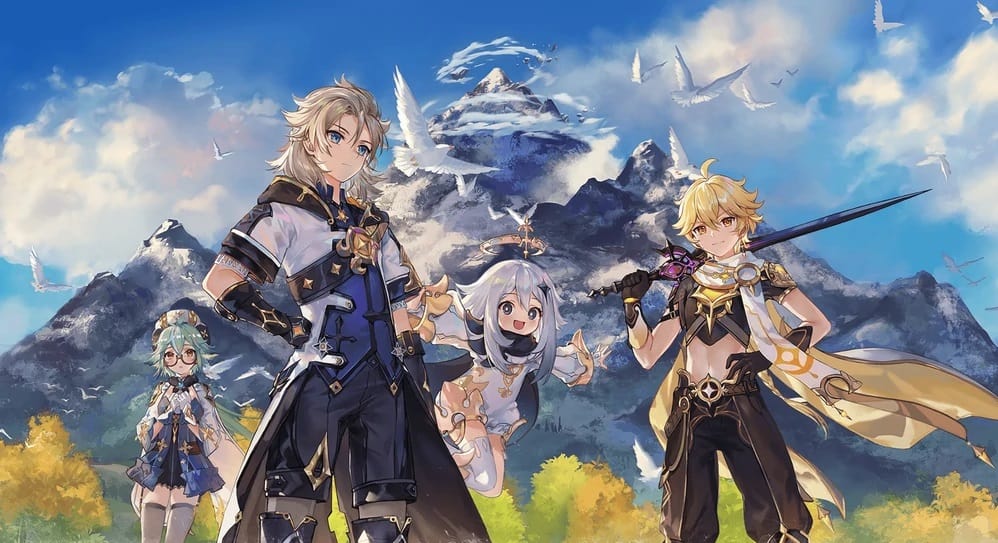 It was a wonderful event where Albedo and Sucrose accompanied the Traveler to investigate Dragonspine mountain. A special aspect of this event was that it focussed on Albedo and Sucrose's experiences with the mountain where Albedo had the spotlight. Not only that, players were able to get a unique event-exclusive weapon, Festering Desire, from this event and refine it to the maximum level.
You should level up an event-exclusive weapon during the event because you get their refinements for free and a boost in weapons EXP. Generally, the boost is a 1.5x multiplier, and that helps you to max out the weapon and save some Weapons enhancement ores.
In this event, players were able to exchange the event currency, Essence (Glimmering, Warm and Miraculous), for rewards. There were event buffs applicable to the Festering Desire where players were speedrunning the fight the mutated Cryo regisvine. It was a fun event where we explored the mountain with Albedo.
Lantern Rite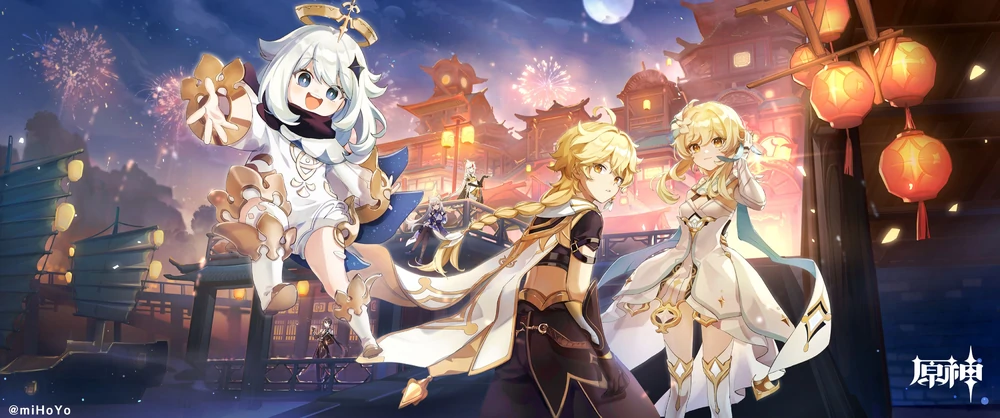 Lantern Rite was an event that was featured during Chinese New Year and marked the in-game celebration of Liyue's Lantern Rite. I was perplexed by the beauty of the event because it felt like I was attending a fair full of colors, lights, and tasty food!
In the event, players were able to claim one of Liyue's 4-star characters, and the event had a variety of activities. Players were able to obtain tons of rewards like mora, primogems, and character level-up materials.
I don't remember which character I claimed in the event because it happened a year back, but the event was so beautiful. It featured Xiao, where he honors a deceased Adeptus, and the cutscene during that event was mesmerizing. I laid back, turned up the brightness, and just watched the cutscene in peace.
During this event, I was able to meet a new friend in Theatre Mechanicus, and to this day, we co-op with each other. Partly the reason I love co-op events is that I get to meet new people and have friends all over the world.
Invitation of Windblume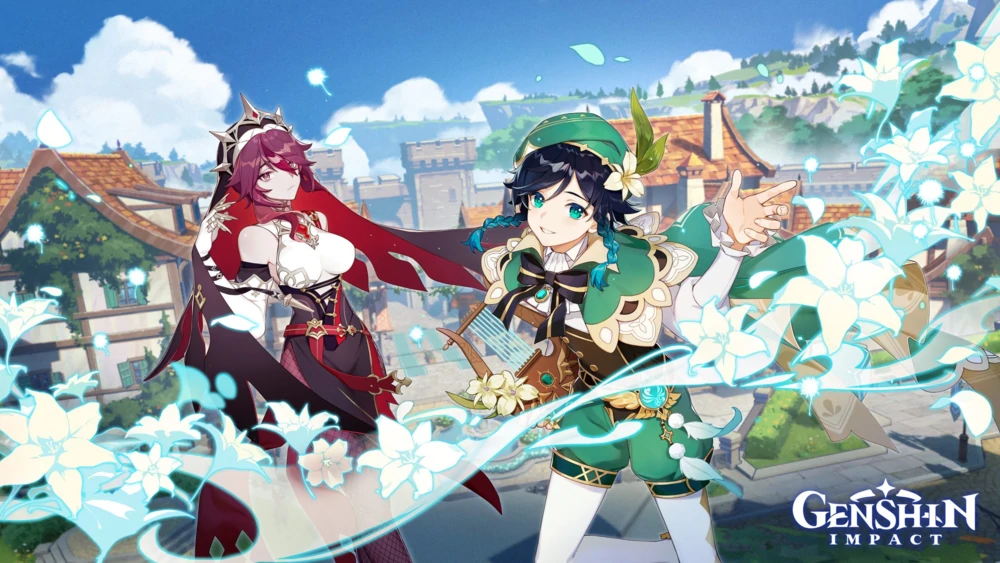 Like Liyue's Lantern Rite, the Invitation of Windblume event celebrated Mondstadt's Windblume festival featuring Venti and an event-exclusive weapon. The players were able to obtain the Windblume Ode bow for free during this event and refine it to the maximum level.
Additionally, the event also featured a Gadget, Windsong Lyre with which you can play tunes, and a Windblume festival commemorative balloon. On top of that, the event had an exclusive currency that the players could exchange for rewards and invest in their characters or weapons.
This is one of my most memorable events because it featured a Peculiar wonderland which was more like a domain with multiple minigames. It was the first-ever event where I didn't find myself bored at all and was diving into the activities here and there. One of my favorite minigames was Stepping stone antics, where the tiles would fall after some time. It was so fun; I did it for days and didn't pay any attention to other challenges.
Energy Amplifier Initiation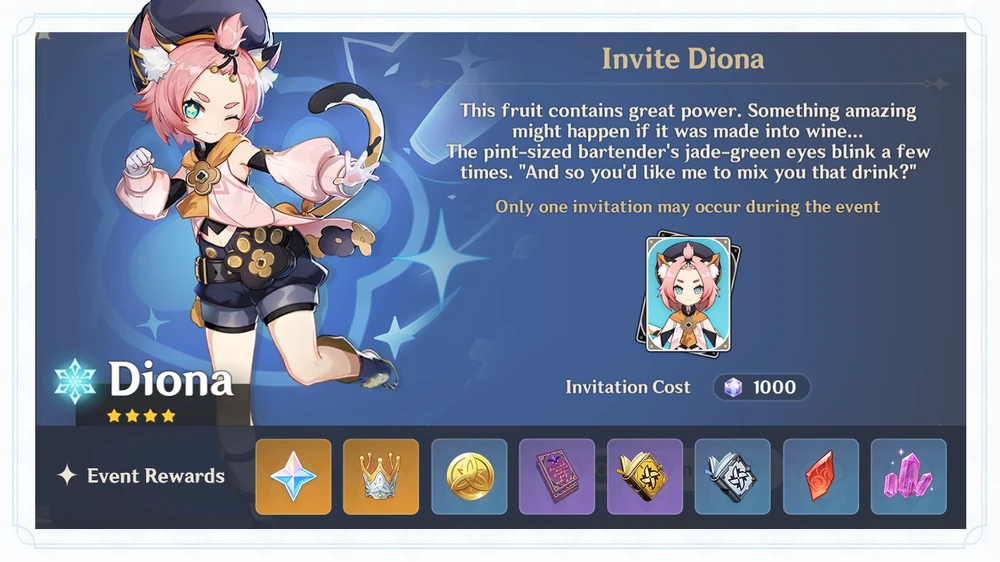 This event was more like a domain challenge event that featured plenty of buffs for players to use. In this event, you had to interact with an NPC who will give you tasks to complete, and further in the quest; you will unlock the domain challenges.
Now the unique thing about the domain challenges is that you can choose the buffs for the characters and complete the challenge with specific settings. In this event, you could choose the type of difficulty and constraints you need on the challenges to progress. Overall, this event was more like a DPS check for your teams and featured its own event currency.
Players were able to get Diona, a crown of Insight, and plenty of other rewards from this event and try out various types of challenges with buffs. 
Midsummer Island Adventure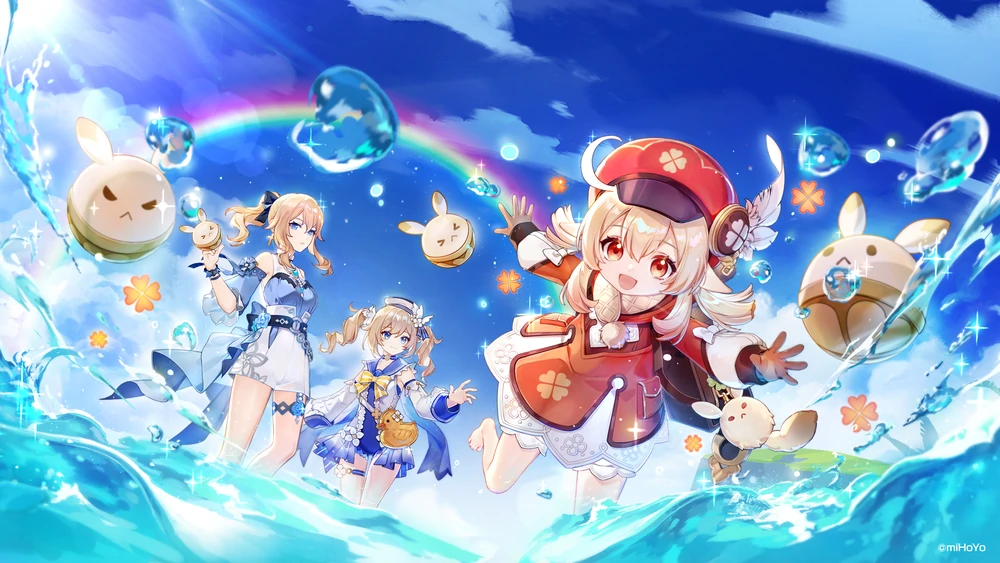 Another one of my favorite events in the game. It featured Klee, and the event was focused on her! This event had a wholesome interaction with characters from Mondstadt, and, of course, memes. Genshin Impact introduced a whole new island region for this event named Golden Apple Archipelago, which had islands submerged in the water. We got to travel to the islands in the wave rider and fought off numerous Genshin enemies, participated in activities, and had an overall wholesome experience.
This event also introduced Maguu Kenki and Klee's mother, Alice, though we weren't able to see her. We also got a free weapon dedicated to Klee.
Thunder Sojourn

This event was introduced at the very beginning of the launch of the Inazuma region and featured Beidou as a free character. The players were able to get her from this event and use her in solving numerous puzzles throughout the region that require Electro application. The event had its own currency that players were able to exchange for good rewards in the event shop and complete challenges.
The challenges mainly featured the areas of Inazuma where the players had to interact with unique items. A few of the challenges required players to go from one place to another in a time-limited duration. In the last phase, players could co-op with each other to defeat formidable enemies. I was lucky enough to find good random teammates that helped me to clear the challenge. 
Overall, this event posed an opportunity for the players who wanted to explore the areas of Inazuma and do the event at the same time. Because of the same reason, whenever I'm exploring a new region, I always prioritize unlocking all the waypoints so that I can easily travel across the areas. I loved the challenges where I had to zip-zap in the sky with the help of an Electrograna and reach the destination in a limited time.
Moonlight Merriment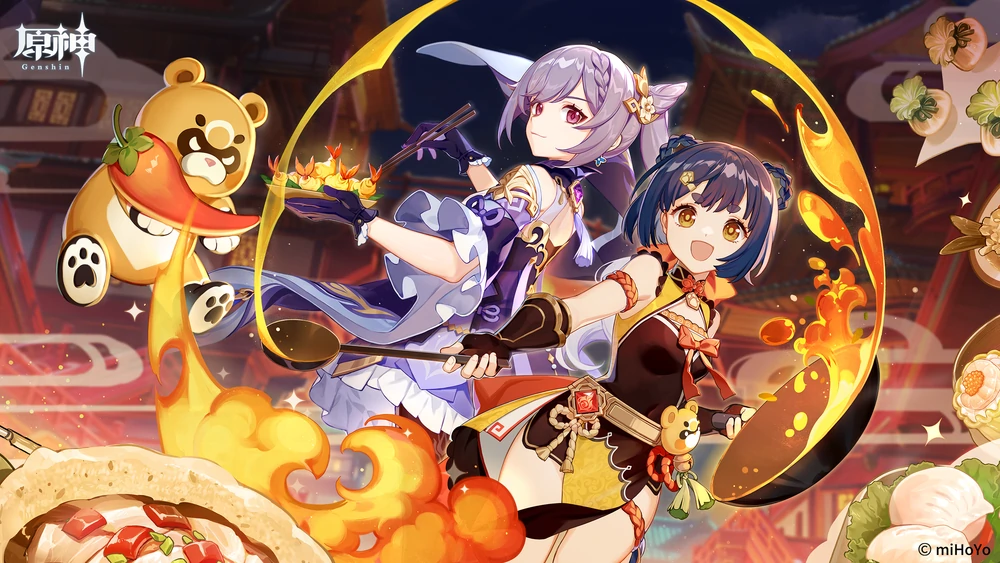 A wholesome event that focuses on the story of the stove god of Liyue. Who's the stove god? It's our lovely Gouba! You get to interact with almost all the characters from Liyue, and a cooking competition happens where Xiangling comes out to be the winner. I must say, Xiangling is really a great chef because even Zhongli admires her culinary skills and her dishes speaks for themselves.
I loved the jolly interaction of characters like Xiangling, Keqing, and Paimon. We get to meet characters like Baizhu, Qiqi, Madame Ping, and Zhongli. While the competition preparations are in full hype mode, towards the end, we get to know about Ganyu, Keqing, and Cloud retainer.
Like other events, this event also featured event-exclusive currency, and there was a claymore, Luxurious Sea-Lord, that was available for free during the event. The players were able to get the weapon for free and refine it to its maximum level.
Additionally, there were a bunch of recipes that the players could obtain in this event, and it really held up to its name. A food event where you can have tons of food and enjoy the wholesome conversations with your friends.
Labyrinth Warriors

Guess who's back? It's your boy, Childe! Once again, we meet Childe, the ninth of the seven Fatui harbingers. From a few reports around the area, you get to know from Kujou Sara about a mysterious domain that has appeared and requires immediate attention.
Monsters are attracted to the domain, and it seems to hold some secret behind it. The Traveler agrees to go through the domain and is joined by Xinyan. As you enter through the domain, you meet Childe, who's there for some other purpose.
Besides the variety of challenges that this domain poses for the player, I loved the wholesome and cute interaction between Xinyan and Childe. Though Childe was ready to reveal his identity, Xinyan interrupted him before he could say anything and referred to him as her brother.
Childe, as you know him, goes with the flow and treats Xinyan with the same courtesy. I find it beautiful that Childe makes Xinyan feel comfortable with him and charges to defeat any enemies in his way.
You get to keep a Shiki Koshou after completing the event and get to know about the story of the Inazuma's past. I loved the challenges that were in this event, and they were pretty easy to complete if you had at least one team leveled up properly. 
Shadows Amidst Snowstorms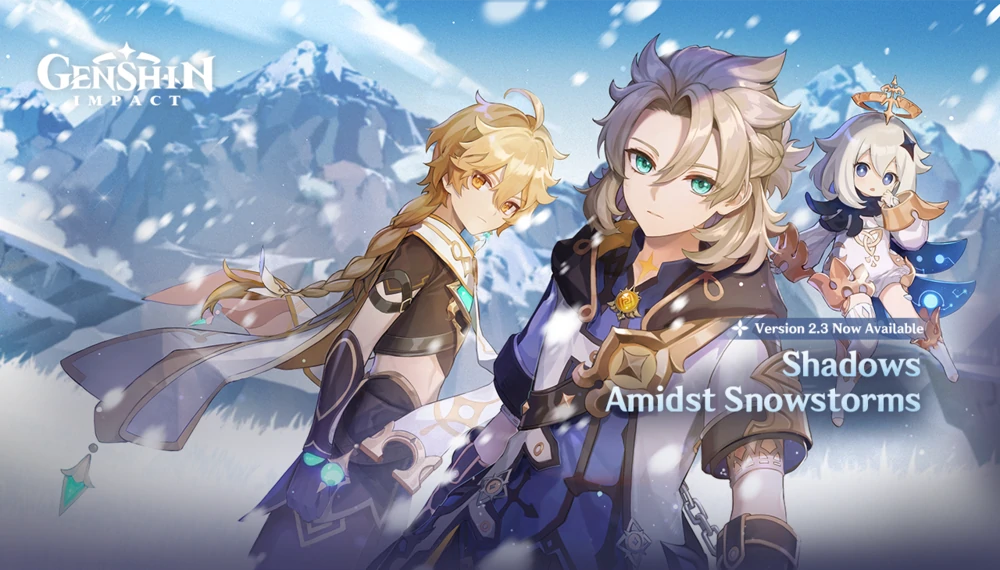 Albedo got featured in another event where he had to fight his duplicate, and a free sword was given that suited him. The event offered the Cinnabar Spindle sword, which is one of the best swords for Albedo as it features a Defense secondary stat.
From the events, we get to know that Albedo will play a key role in the main story, and with all the mysteries surrounding him, it's no doubt he's an important character. He shares a common ground with the Traveler of being from another world and urges the Traveler to stop him if he ever goes out of control.
From this event, we get to meet other characters like Eula, Amber, and Bennett and venture out to solve the mystery in  Dragonspine. The event has a part where players were able to complete numerous challenges and obtain decent rewards from the event. I like the way story was portrayed in this event because it focuses on Albedo and how his powers can be a gift or a disaster.
The whole event was fun and depicted Albedo's nature, personality, and powers that led to a series of events. The aftermath of a major fight leads to a curious discussion between the Traveler and Albedo, questioning the existence of gods and humans. An interesting event indeed because it focused on the lore that mere challenges.
Fleeting Colors in Flight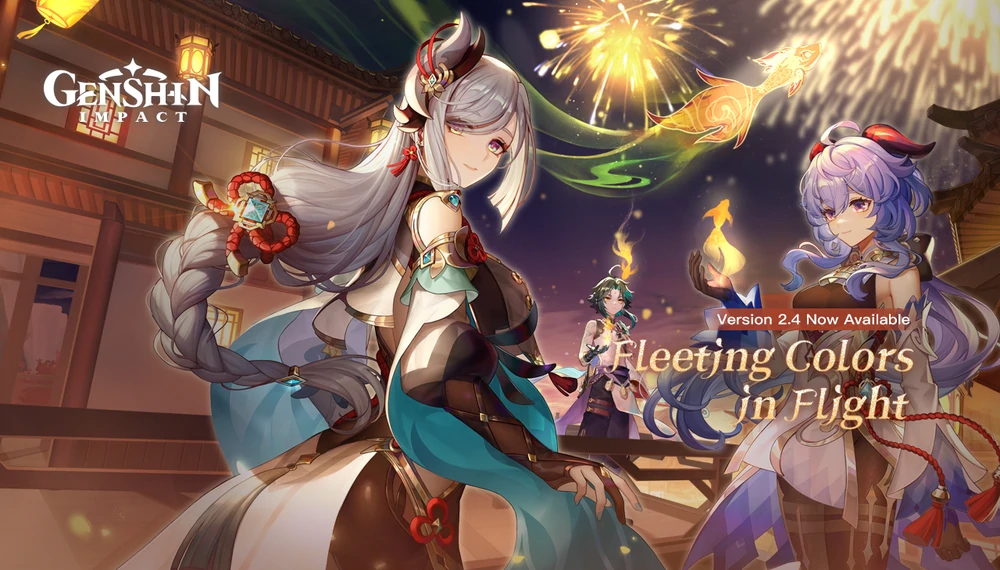 I like to call it Lantern rite version 2.0. This event was full of sparkles, shiny colors, and a vibrant atmosphere because you got to smelt fireworks! There were numerous tasks in this event that the players were able to complete and challenges where they could launch fireworks. Also, just like the Lantern Rite, in this event, the players were able to choose a single Liyue 4-star character. This time, I remember which character I chose, and it was YunJin.
I didn't get Yun Jin after wishing on her banner and thought that it's better that I get her from this event. Whenever an event comes where I can get a character for free, I always choose to get a character that I don't have.
Also, there were plenty of rewards that we could exchange with the event-exclusive currency and invest those rewards in character. After the event, you get a souvenir named Launch tube, with which you can launch fireworks in the sky and see beautiful patterns.
Three Realms Gateway Offering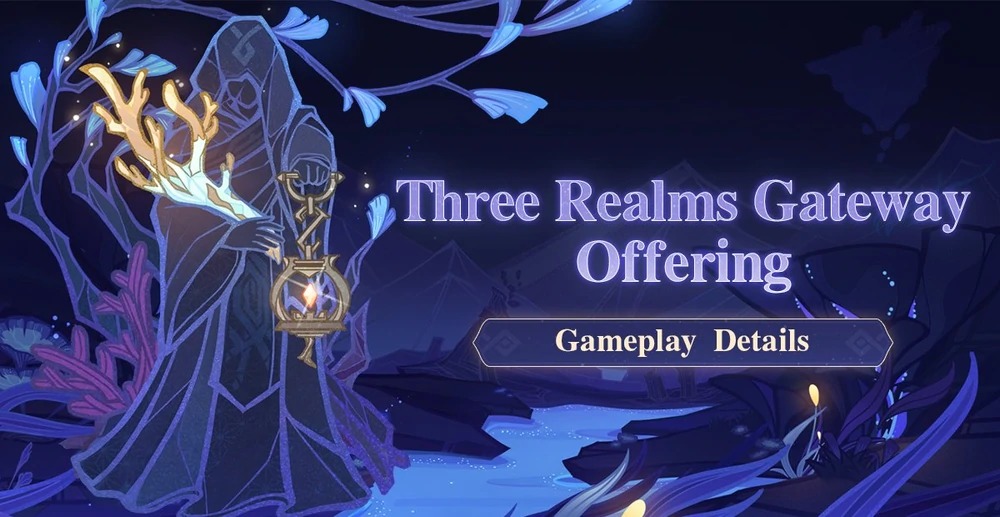 I swear this event was a pain to deal with. Why so? Suppose you have explored the whole Enkanomiya, now you have to re-explore it so that you can finish up the event and get rewards in return for it. It really was a draining event because although the area was small, re-exploring it was a challenge.
The game introduced a corrosion mechanism that can be resisted with the help of Bokuso Box. I was lucky enough to have a friend who helped me complete this event because it was fairly lengthy though the time for this event was enough. This event ran longer than other events, but it needed you to go into the nook and crannies of the map.
The best thing about this event was that you got to know about lore related to Enkanomiya because of how hidden and detached it is from the surface world. So far, Enkanomiya has awesome background music, an environment setting, and a dark gothic theme that really sets it apart from other regions.
I would say since the moment I stepped into Inazuma, It felt like we had entered into the dark aspect of the game. Dull, dark, sad, and mysterious stories that engulf these regions sometimes really feel overwhelming.
Hues of the Violet Garden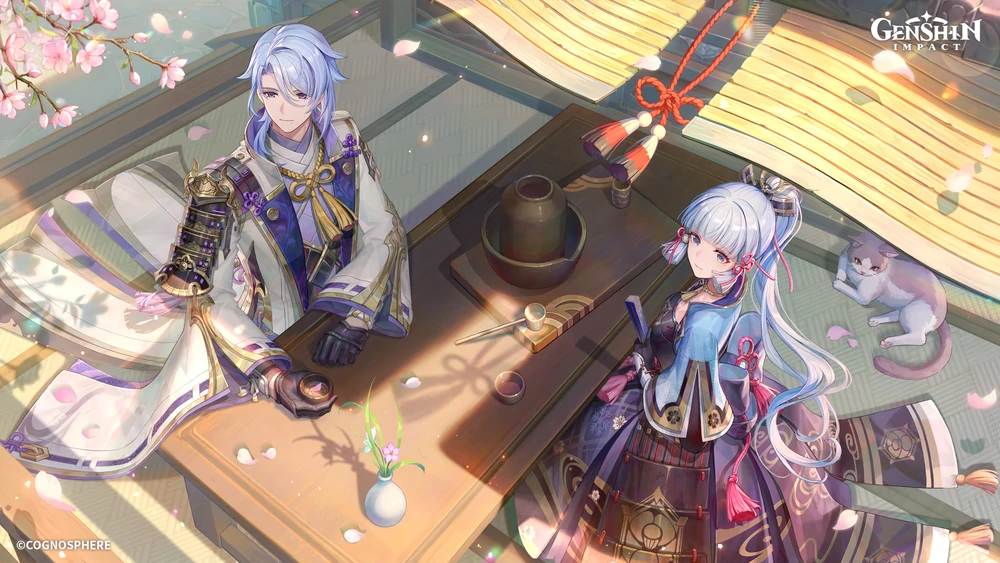 A unique event where you get to interact with characters from all three cities, Mondstadt, Liyue, and Inazuma. Xinqiu was available for free during this event with plenty of rewards for the players. Also, there were plenty of minigames that players were able to enjoy during the event and featured interesting stories.
This event was quite brief and takes place in Inazuma. Rather than having only challenges, I prefer to play the events that have stories, mysteries, and lore behind them. Hues of the Violet Garden was a beautiful event that featured interactions with various characters.
Perilous Trail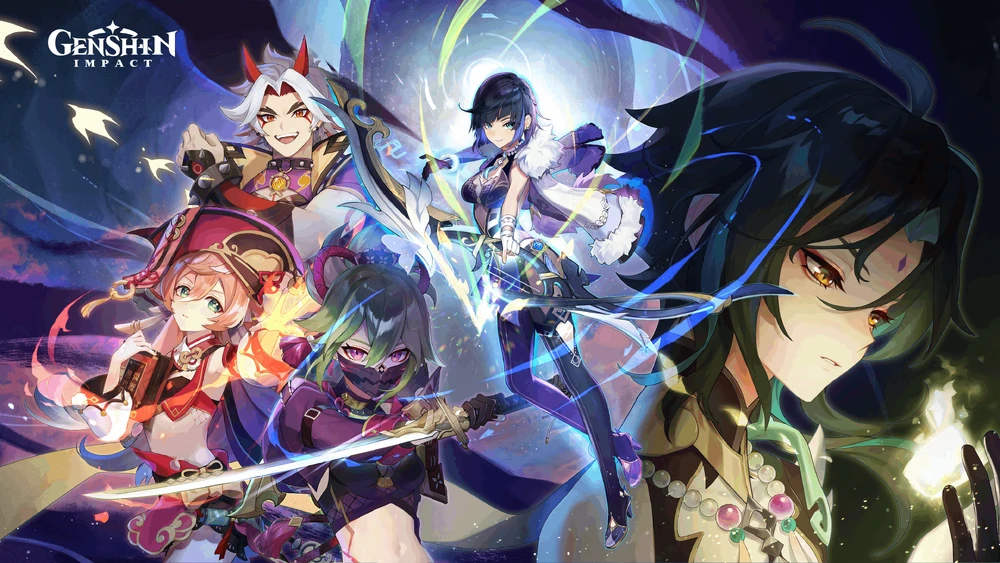 A mind-boggling event that left me in shock and surprise. I mean, seriously, this event was full of thrill, story, and full of emotions. I reckon this is one of the best events in the game that focused on Yanfei, Xiao, Yelan, Arataki Itto, and Kuki Shinobu. This event was recently introduced in the game, where it takes place in the depths of the Chasm and features lore about the remaining Yakshas.
You meet Yelan in the underground Chasm mines and investigate a pillar similar to the one you encounter in Dragonspine. There's a similar nail-like structure that you investigate in the "In the Mountains" guide, and this time you get to know about Yaksha's past.
There's also a cameo of Zhongli in the ending cutscene, and I won't spill the beans here. But I would highly recommend you to watch this event's story on Youtube. This event was full of emotions and shed light on the cataclysm that happened hundreds of years ago.
Besides that, you get a free 4-star bow, Fading Twilight, that suits Yelan, and get its refinements for free from the event shop. The domain challenges in this event are among the best in the whole game.
See also: Comprehensive Yelan Genshin Impact Guide. 
Miscellaneous Events

With the major events covered up, lets' go over a list of all the remaining types of events we have in the game. These are the events that you can complete without spending much time on the game and sometimes can be done with browsers. Let's go over them one by one and see what they are.
In the Login events, players can receive a certain number of rewards for a duration that consists of intertwined fates, primogems, fragile resins, and other in-game items. You can also hop onto Genshin Impact daily rewards, but they are easy to forget, and I remember losing track of them because the rewards were minimal.

Mail events are more like the rewards and Gift boxes you receive in the game. They are like free rewards disguised under the name of mail and receive them on various occasions. Generally, you will receive plenty of emails that will offer you something for free, and you can claim them from the Paimon menu.

Web events are unique events that can be participated in the browser after logging in with your credentials registered on the Hoyoverse site. They are usually run before the updates to showcase the upcoming content or during the patch so that the players can be hyped up. Some of them are really cute and feature soothing soundtracks that you can listen to in your free time.

Collaboration events are the ones where Genshin Impact collaborates with other companies to sponsor merchandise and launch it under the official Genshin Impact umbrella. A collaboration between Razer and Genshin Impact features gaming chairs, mouses, and much more that feature Genhsin Impact artwork on them.

Submission events are held through official Genshin Impact channels, and their notices can be found in the game or on Hoyolab. I participated in one art submission contest and made a Genshin Impact crossover art. You can check my artwork in the Genshin Impact x Dagger interview, where you will get to know an interesting story about my Genshin journey.

Test run events feature the characters that are currently on the promoted banner, where the players can try the featured 5-star and 4-star characters for free. You can hop into the test run, claim a few rewards for trying out the character and decide whether you want the particular character or not.

Discount events are rare because they feature character skins at a discount. Not only characters skins, but if in case a discount comes in the future for a certain weapon or any in-game item, that will come under the Discount event category. There were discounts for Keqing and Jean's skin in the game that the players could obtain for fewer genesis crystals.
Event Questions
Question: Do you think the past events should be added to the game?
Answer: I highly agree that the past events should be added to the game, but there's a problem with the game size getting large. A workaround for this can be featuring the events in a new tab where the players can download them. There are events like Perilous trails or Unreconciled stars that feature immense lore about the characters and their backstories that can fill up gaps in the story. Also, there are players who don't read the manga or search for nitty-gritty details about the characters on Genshin sites. So, it's best to feature the past events as downloaded content that can be put to use in the future, so newcomers don't feel left out.
Also, another addition could be to feature event-exclusive weapons in the Paimon exchange shop, where the players can get those weapons. Weapons like Cinnabar Spindle and Festering Desire are now the dust of the past and not available for purchase in the game. I hope the game introduces a feature where the new players can get these weapons or go through these events and enjoy the same thrill, joy, and rush we had during those events and get to know more about the story.
Question: Which were your favorite events in the game?
Answer: I liked all the events because when I was done with the Archon or Story quests, then events filled my thirst for more content. Also, the format of the events is decent as you get to do something after a period of time and don't feel bored after doing everything in a single go.
So far, Midsummer Adventure island, Perilous Trails, Lantern Rite, and Invitation of Windblume were a few of my favorite ones. I mean, even If I'm taking a look at other events, I want to mention them because all of them have something special in them. I would say I'm emotionally attached to all of these events in some bits and pieces.
Question: Are there any tips for the players who will be jumping to new events in the future?
Answer: From my experience, you should level up the event-exclusive weapon to its maximum level during the event. The thing is that you get an EXP multiplier during the event that an help you save resources, and you can use them elsewhere. Also, during the event, you have unique buffs to weapons that can help you to bring out that weapon's insane potential.
Festering desire had an event boost, and people were speedrunning content in the Dragonspine region. It can be safely said that you need to take the most benefit of event-exclusive buffs so that you can optimize your gameplay.
There are plenty of rewards during major events, and missing them might be a loss if you are a free-to-play player. Major events offer free resources to participants, weapons, and even characters. So, I highly encourage you to take some days off your schedule and try to complete these events.
Events, Final Thoughts
Events help players to divert their minds from the usual gameplay and try out a variety of minigames and challenges to have fun with their friends.
In my experience, I've got to meet beautiful people from the events and also jump into them to help lower adventure rank players. Genshin Impact is a vast game, and I believe the community should be helpful to each other and enjoy the best moments so that you can have the best experience.
For that, events are one of the best things in this game because all players come together for challenges and minigames and ace through them. There were moments when I was laughing while doing dumb things with random teammates. Sometimes, it's better to have some fun and enjoy the game.
That was all from my end about the events, and I encourage you to go through other guides on the site. I'm sure you'll find something interesting to read. I hope to meet you in another guide and till then take care of yourself!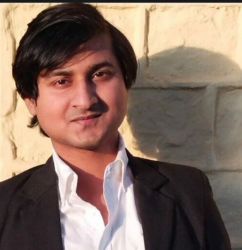 Latest posts by Himanshu Verkiya
(see all)