Genshin Impact is widely known for its unique characters, both in terms of design and personality. I knew about new characters and how expressive they are in the game. Usually, I would hop onto the story missions or go over Youtube videos to get to know them more. I used to ponder how others know about characters so much and even their backstories.
After researching online forums here and there, I eventually found a unique feature in the character profile, the Friendship system. Trust me, I get that all we need our Genshin characters to deal decent damage and have powerful builds. But, what truly makes them unique are their lore pieces. You will obtain a few rewards from this system and build stronger bonds with your available characters.
This is why, in this Genshin Impact Friendship guide, I will go through the process to unlock your character stories so that you can know about their secrets a little bit more. Not only do you read about their canon story but also hear how they think about other characters.
On top of all this, you also get a unique reward that you can equip to show others how well acquainted you are with a character. So, without further ado let's go over the Friendship system in detail and know its uses.
Friendship Level Meaning
Now before diving deep into the Friendship level, rewards, and its progression, let's take a step back and go through how we obtain characters. Usually, you will obtain primogems from various sources in the game and convert them to fates to wish on characters' banners.
Once you have obtained a character, you will notice that there are a variety of upgrades that you can make. Character level, Talent level, Artifacts, and weapons are the ones that are key to combat, but there's one level that we don't pay much attention to, and one of them is Friendship level.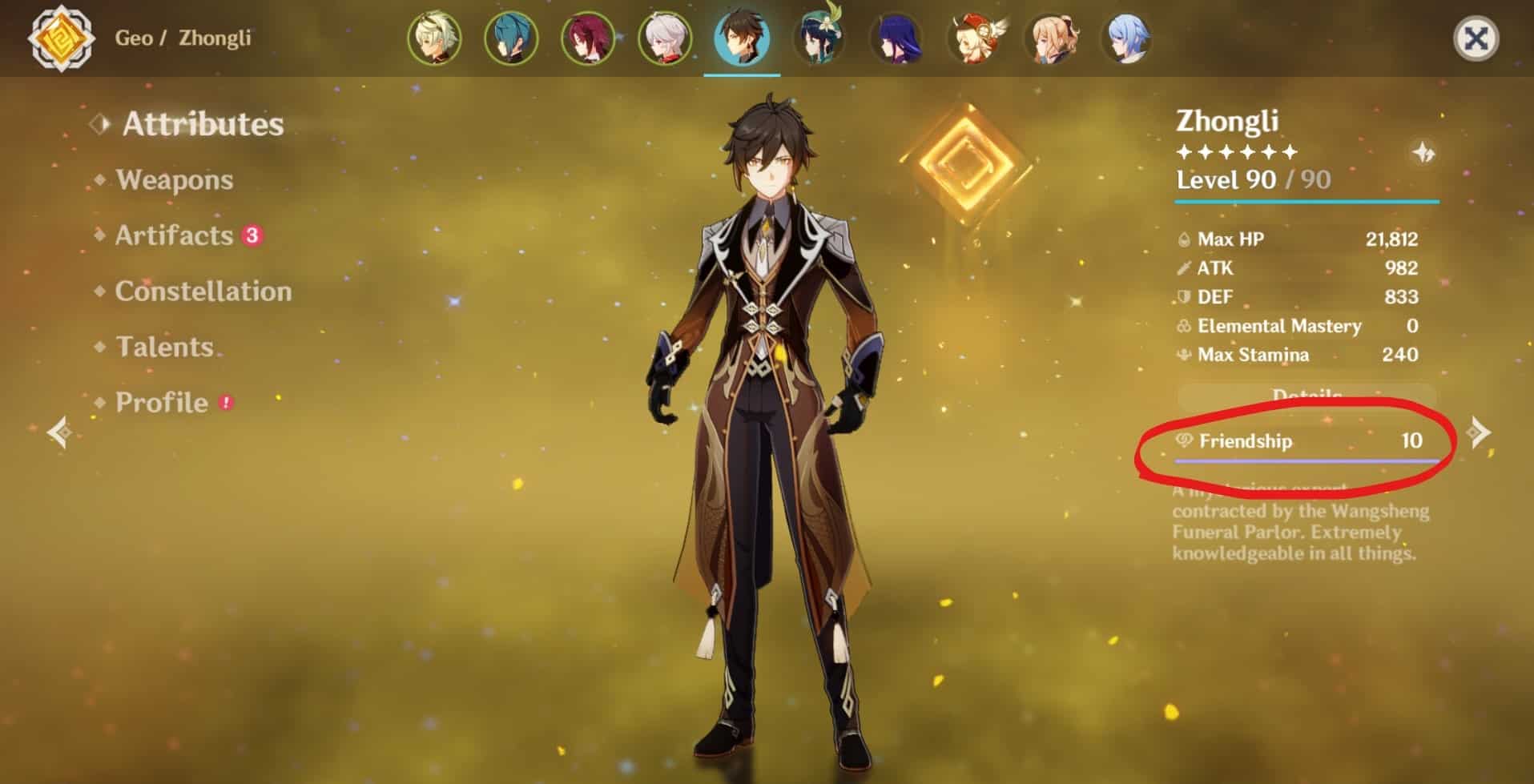 Even I didn't pay much attention to the Friendship level because I was too focused on raising my characters and keeping myself up to date with the meta. Although in the back of my mind, I knew that the name cards are a reward of the Friendship system, and there's a Companionship EXP that I get at various events, I didn't pay much heed to it. What are they? Don't worry about them for now. I will go through them in brief in the upcoming sections.
Luckily enough, I got Thoma recently and was planning to raise him to fit in team composition. While I was going through his Talents, I hopped onto his Profile page and noticed that I needed a certain Friendship level to unlock his story. Well, with all new Sumeru Trailer and lore pieces hovering on Youtube and other community channels, I'm all down for story crumbs I can get my hands on.
To compare the same with other characters, I hopped onto Zhongli's profile page and saw that all story tabs are unlocked, and I have the maximum Friendship level with him. This was the moment I decided to dig up the Friendship system and research thoroughly on it.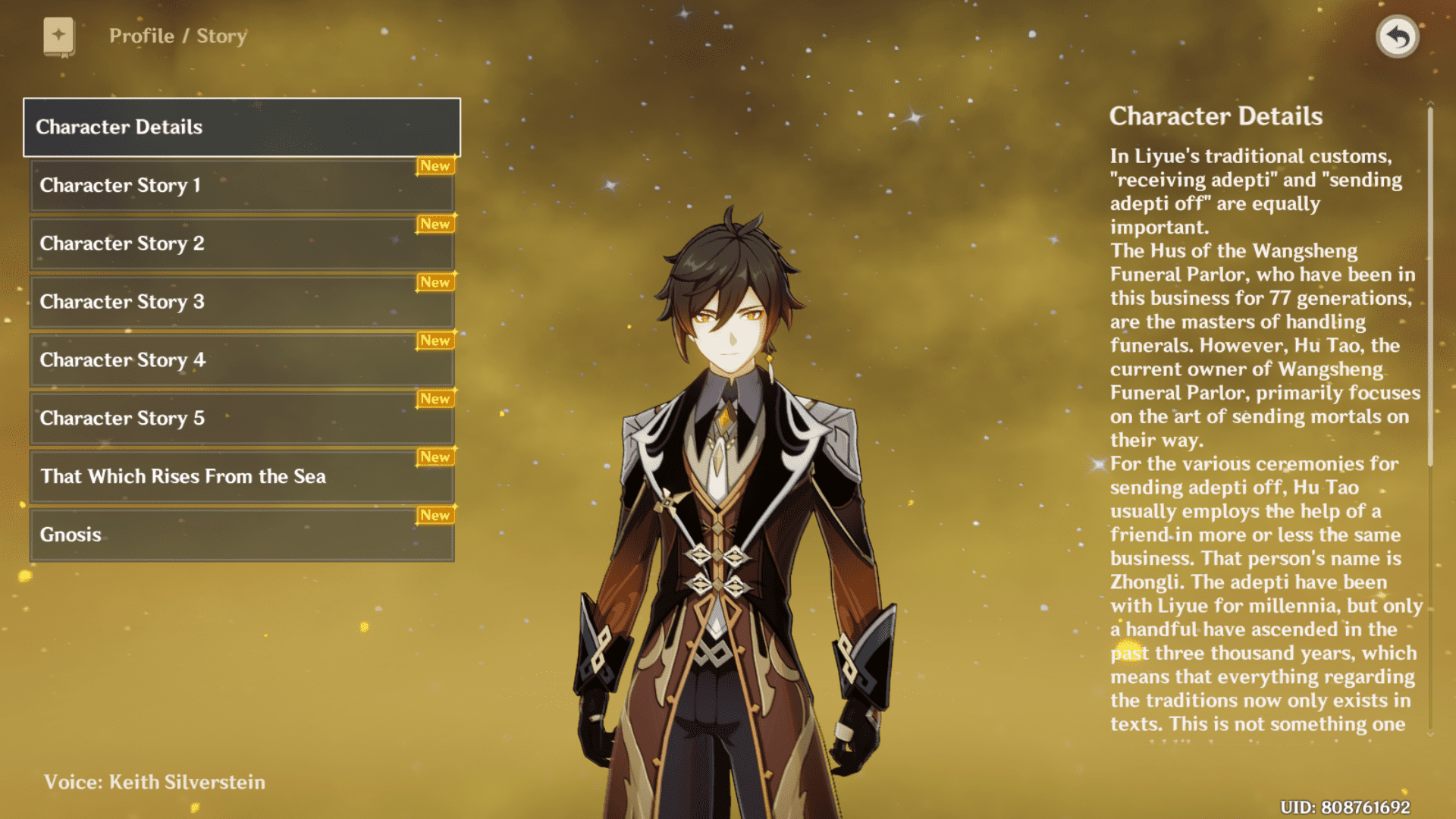 In a nutshell, Friendship level is how well you know a character. Sure, you do know about characters from their stories, but it's more like how well bonded they are with the main protagonist.
Mind that you are playing as the Traveler in the game, and there's a variety of characters in the game whom you know. There are some characters whom you know well, and there are some about whom you don't have much clue.
For example, characters like Kaedehara Kazuha, Albedo, or our little Klee are well acquainted with the Traveler and comfortable in their presence. While others like Yelan or Kaeya are still a mystery to the Traveler because of their mysterious nature.
This is where Friendship levels come into the play, where they reveal story pieces about characters and offer some rewards to the player.
Companionship EXP
Before we discuss the Friendship system in more detail, you need to know about an important aspect related to it. Companionship EXP is what helps to raise the Friendship level, and you need to accumulate it to fill up the Friendship level progress bar. EXP is, in short, the experience that you are gaining in the game and utilizing to boost in-game levels.
As you know that your character's level can be increased by using EXP materials like Hero's wit, and their ascension is capped by the Adventure Rank. Similarly, for progressing through the Friendship system to raise the Friendship level, you need to get Companionship EXP, which can be obtained through a variety of sources.
But you know what the best thing about Companionship EXP is? You are already getting it while you are doing normal day-to-day tasks. You may have noticed the EXP logo but most of the time it's overlooked.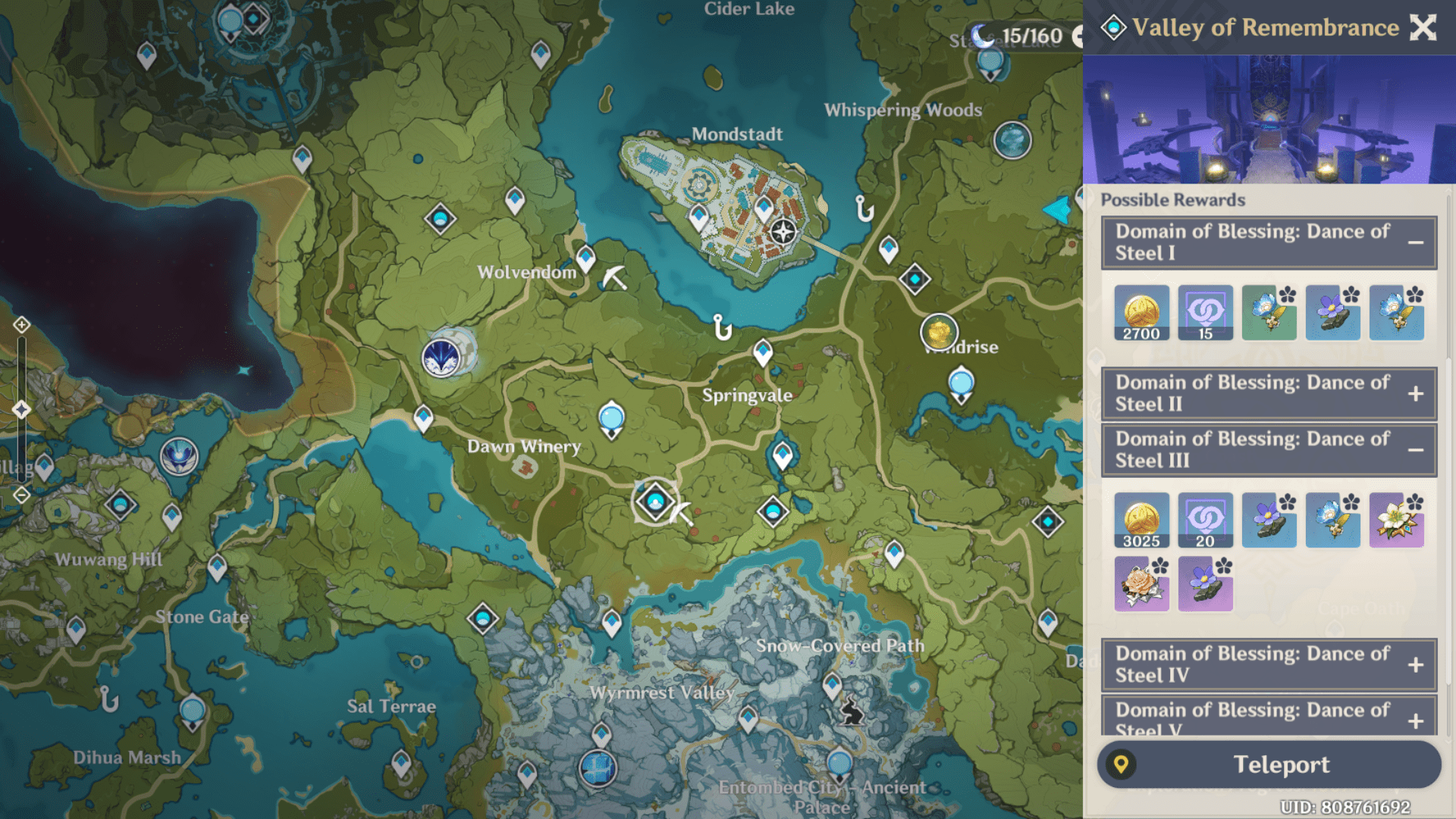 The unique thing about Companionship EXP is that its returns are doubled when you are in a Co-op mode with other players and are allocated to all characters in your party. It's not gained on the Traveler because, well, you already know yourself enough in the game. Alright, I won't dive into story speculations here, but technically there's no need to have a Friendship level on the Traveler.
For me, the best thing about Companionship EXP is that it's easily obtainable, and you don't have to do a lot of peculiar tasks. Just follow your usual routine of completing the commissions, weekly bosses, and domains which is more than enough to raise the Friendship level of your characters. Additionally, the experience is distributed equally to your party characters, so that's a plus point to grab a few levels for all of your characters.
You must be wondering that you know about the Companionship EXP but what are their sources? Worry not, Let's go over all Companionship EXP sources and their required EXP levels so that you can get an idea of how many hours you need to put in.
One of the easiest ways to get Companionship EXP is through your Serenitea Pot. Depending on your Adeptal Energy, you can gain up to 5 Companionship EXP an hour, without any effort! With the ability to have 8 characters in your Serenitea Pot at once, you'll be getting max friendship levels in no time! Here is a breakdown of how much Companionship EXP you can gain from the Serenitea Pot and how much Companionship EXP you need to reach level 10:
| | |
| --- | --- |
| Adeptal Energy Range | Companionship EXP/hour |
| 0-2999 | 2 |
| 3000-5999 | 3 |
| 6000-11999 | 4 |
| >12000 | 5 |
| | | |
| --- | --- | --- |
| Friendship Level | Required EXP | Total EXP (Cumulative)  |
| 1-2 | 1000 | 1000 |
| 2-3 | 1550 | 2550 |
| 3-4 | 2050 | 4600 |
| 4-5 | 2600 | 7200 |
| 5-6 | 3175 | 10375 |
| 6-7 | 3750 | 14125 |
| 7-8 | 4350 | 18475 |
| 8-9 | 4975 | 23450 |
| 9-10 | 5650 | 29100 |
Friendship, Leveling up
You must be wondering that there are unique rewards in the Friendship system, but how do you get them in the fastest possible way? It's rather trivial to get these as the tasks you do daily contribute to the Friendship level. There are numerous sources from where you can obtain Companionship EXP to invest in your characters.
Mind that there are a few peculiarities to the leveling system, which I've discussed in the Questionnaire section. To keep it simple and to the point, let's go through the things that can help you to gain Companionship EXP super quick!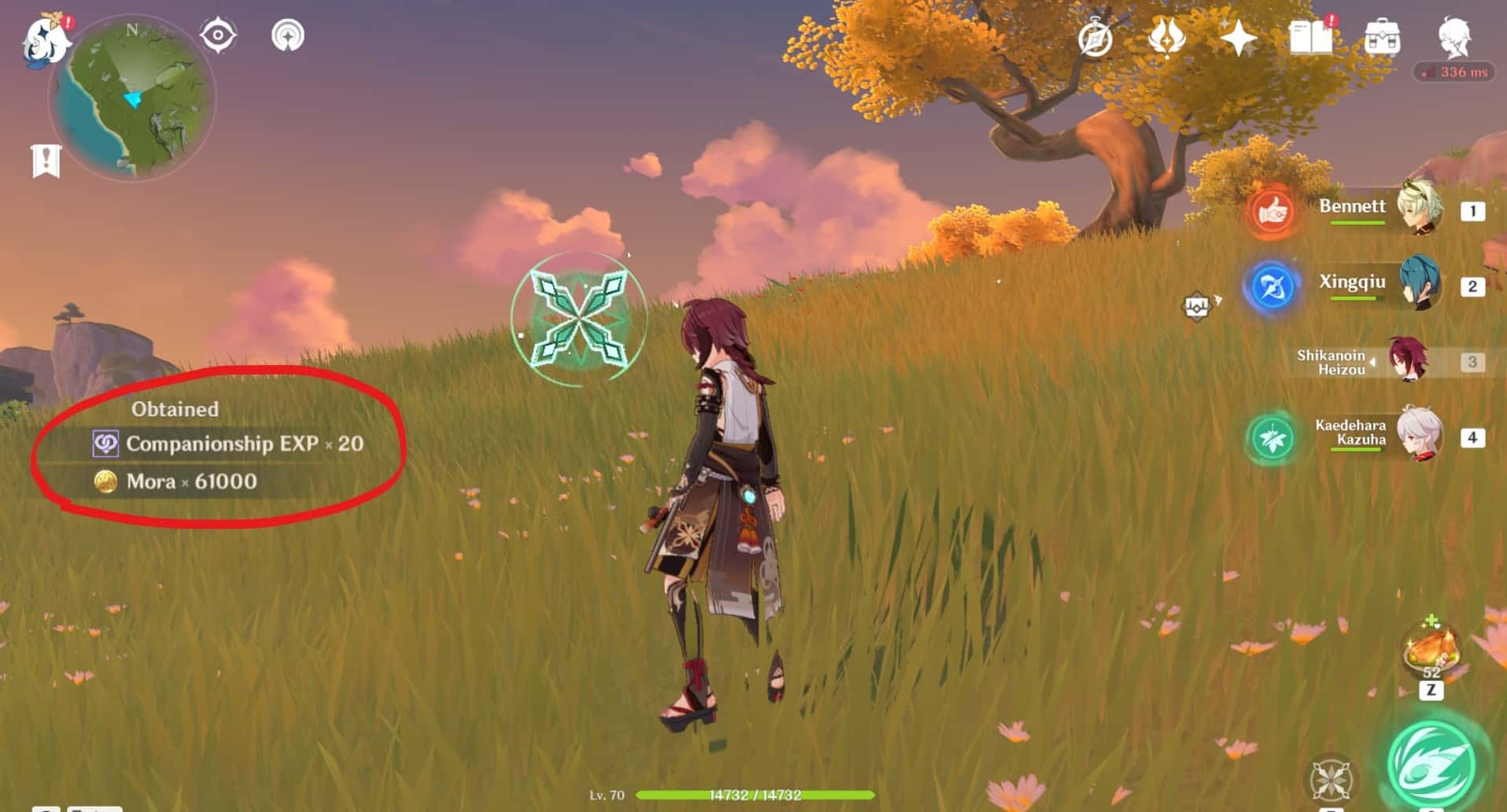 Here are the things that you can do in the game to obtain Companionship EXP
Daily commissions grant the EXP that scales with your Adventure Rank (25- 60 each)
Ley Line Outcrop rewards the EXP according to your Adventure rank (10 – 20 each)
You can get some EXP on each of your characters by placing them in the Serenitea Pot (2 – 5 each, depending on Adeptal energy)
Random events that occur in the overworld are a quick way to get some EXP (10 – 15 each)
Boss enemies reward the EXP scaling with your Adventure Rank (Normal 30 – 45 each, Weekly 55 – 70 each)
Domains reward EXP to your characters after completion (10 – 20 each)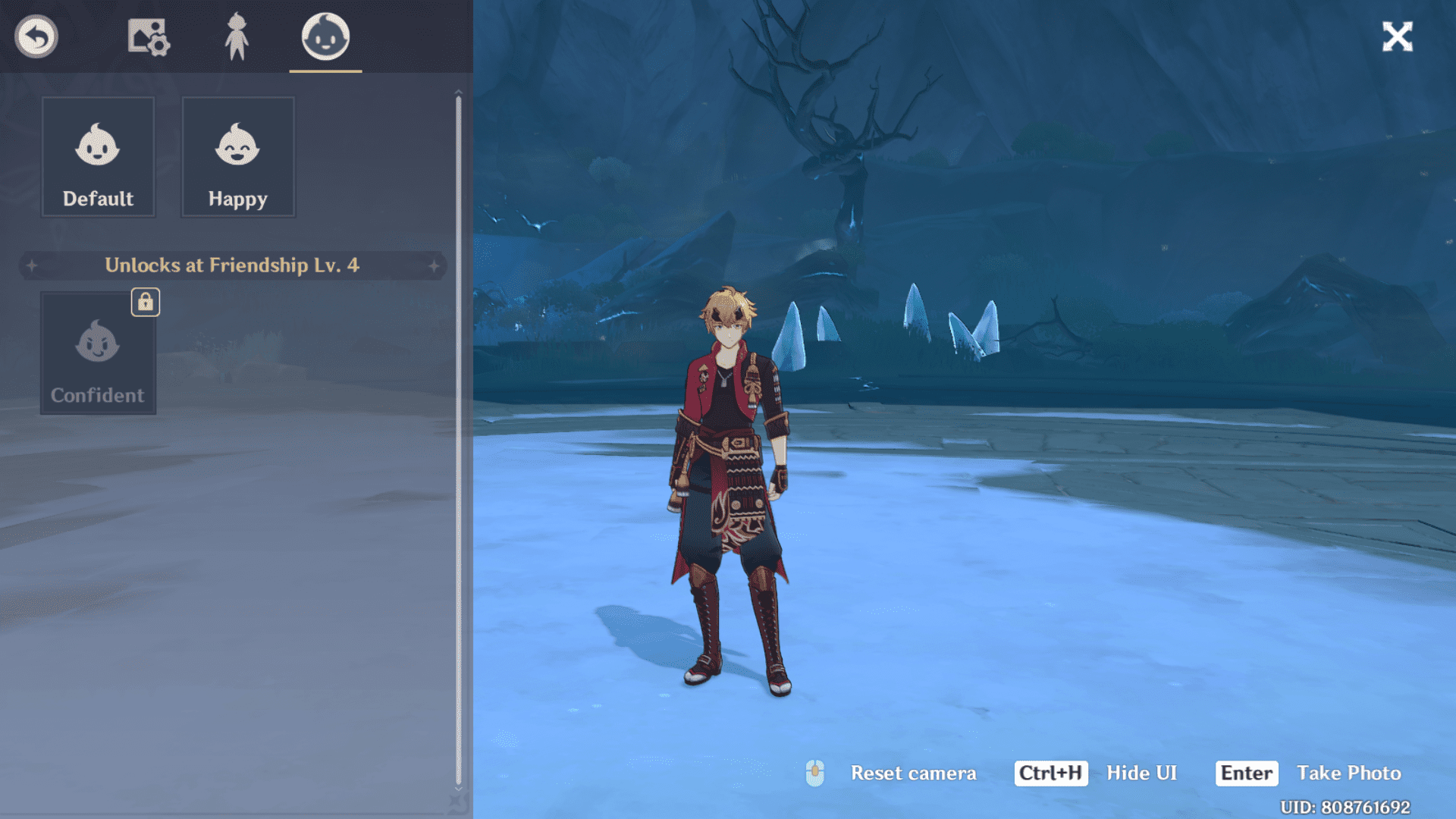 Benefits of Friendship Level
There's a unique Friendship status bar that you can observe on a character. Level 10 is the maximum Friendship that you can obtain on a character where you can obtain their name card. Now, as you progress through the Friendship levels, you will notice the character's personality traits evolving.
Basically, you will notice that they will get a unique dialogue added to their voice-over when you place them in the Serenitea pot. On top of that, they will also get extra facial expressions in photo mode.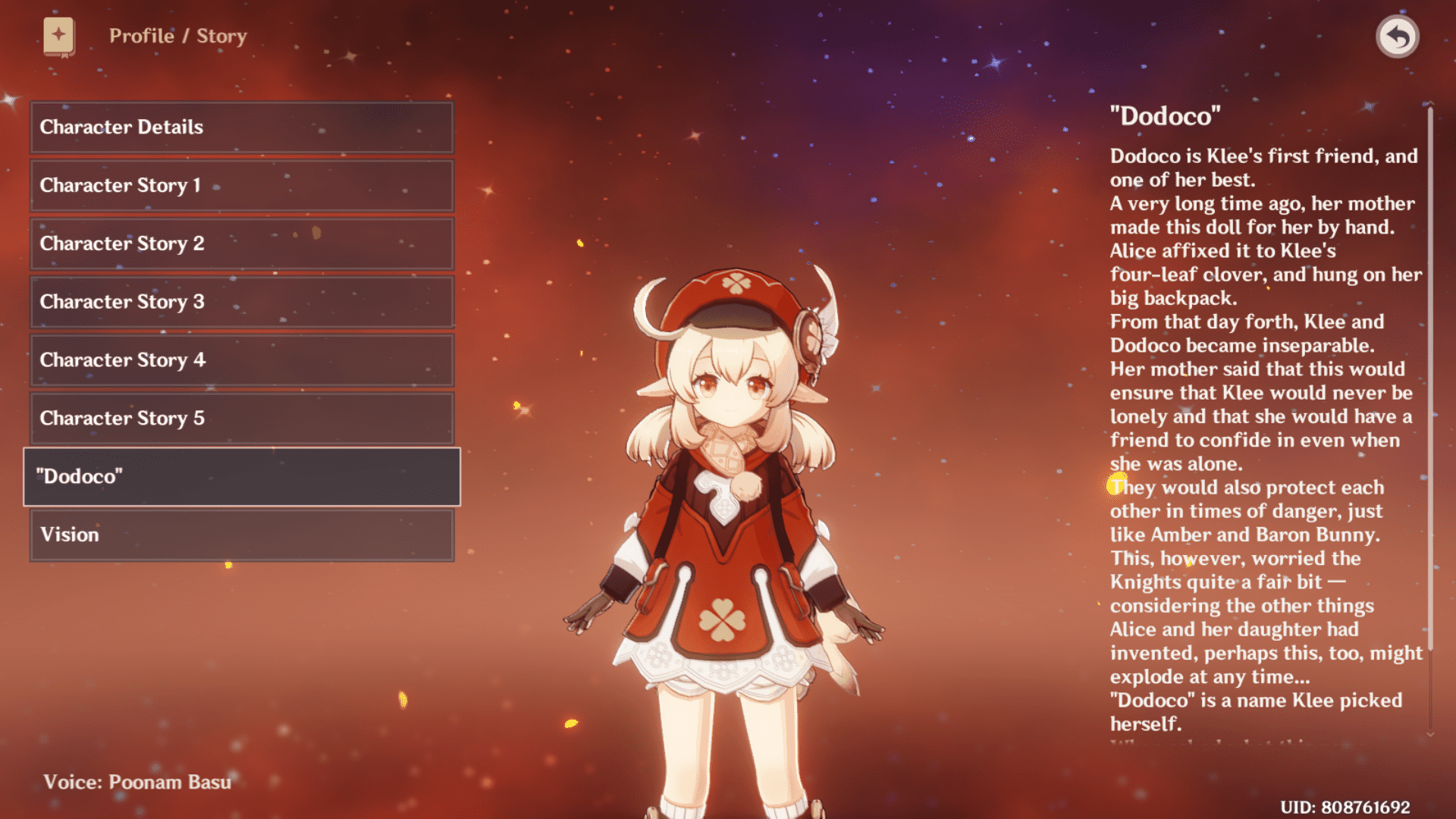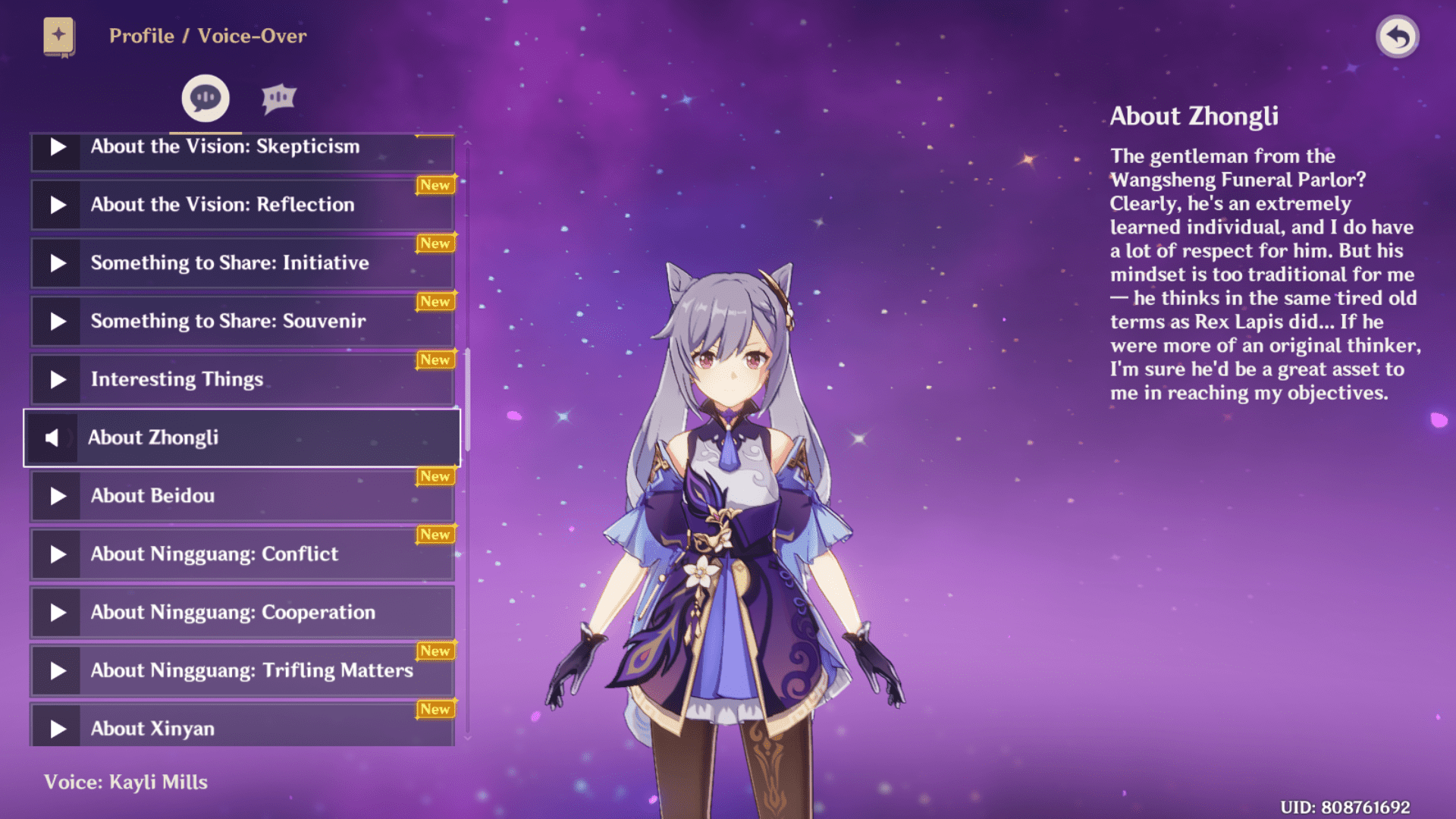 Here are the changes that you can expect to see in the game after raising the character's Friendship level
Facial expressions become available in the Photo mode

Character story gets unlocked where you can read about them

Unique voices over are also featured as you progress

Serenitea pot dialogue about the character is also featured

Namecard is one of the best rewards in the Friendship system that you can obtain after reaching the maximum level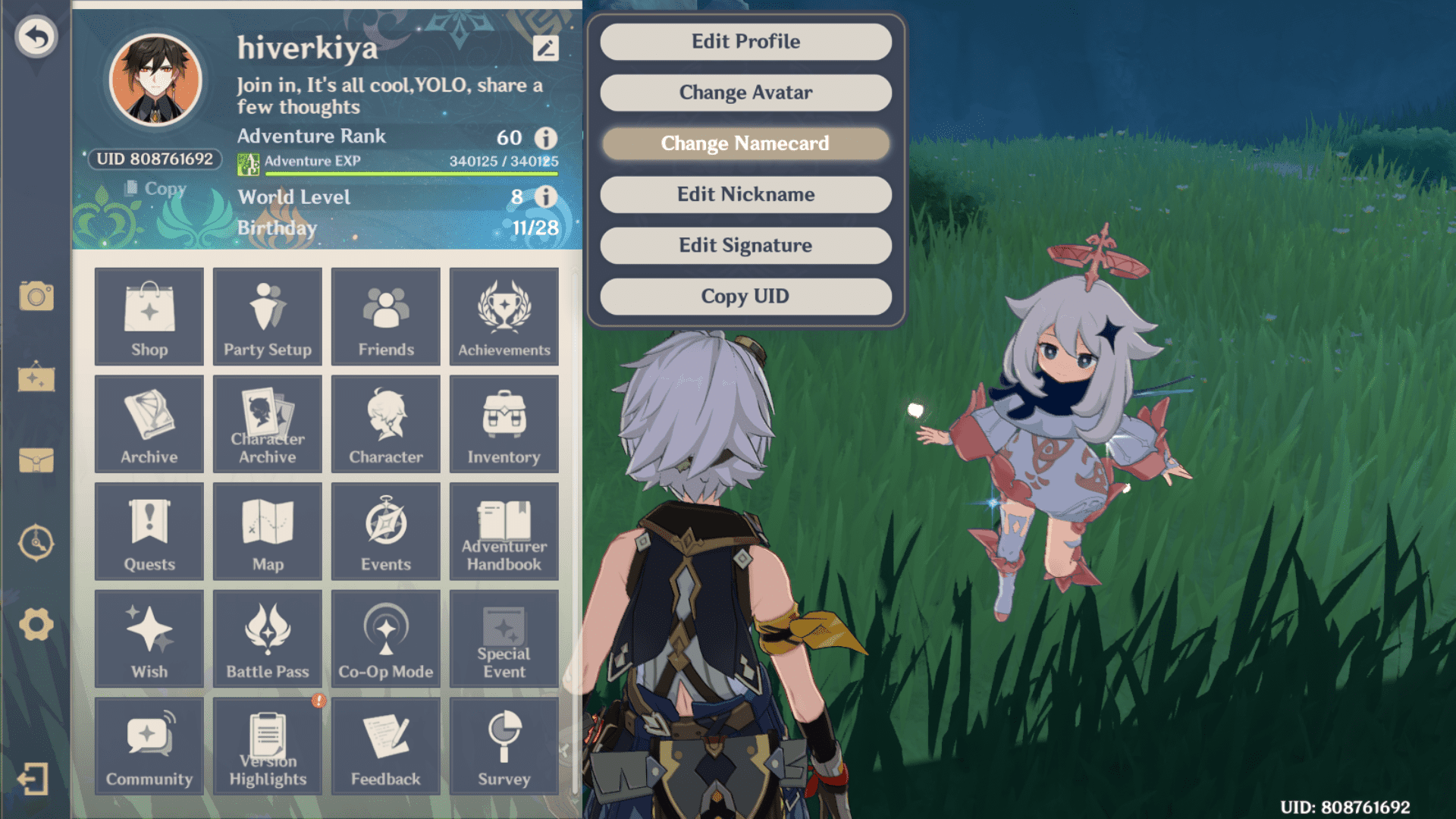 I must say that these rewards are lucrative enough to get you ready to grind for Companionship EXP to raise the Friendship levels. Unique personality traits of the characters are revealed when you get to know about their backstories, dialogues, and interesting traits.
Though it depends from person to person, most of us want to invest in our favorite characters to max them out in every possible way. Whether it's their combat levels or Friendship levels, a true player will raise their favorite character to the maximum.
FAQs
That was a good read about the Friendship system, and it's time to go through some interesting questions. I've discussed some common questions that you may have after reading this guide and will address them here. Without further ado, Let's dive straight into them!
Question: How much time will it take to raise a character to the maximum Friendship level?
Answer: It may sound easy to get Companionship EXP from common sources, but it's not that easy to reach the maximum Friendship level on a character. Usually, it will take you around one month or one month and a half to reach the maximum Friendship level on a character. Depending on your availability to play the game, you may take less time, but usually, it's not possible to do all the tasks in one day or find the random events at places.
There have been some players who have completed the progression in relatively less time but trust me, they really spend most of their time playing Genshin. Frankly speaking, I would recommend you to take things slow and invest in your characters at the same time. There have been times when I felt burnt out after playing for long hours and it's better to take a rest sometimes.
Question: How much Companionship EXP is distributed to the characters in my party?
Answer: The Companionship EXP that is shown on the screen is distributed to each active character in your party. Suppose you get 10 Companionship EXP. That means that all four characters in your team will get 10 Companionship EXP. A rough formula can be Companionship EXP * Characters eligible for EXP in your party.
The Traveler cannot get Companionship EXP, and the characters that are at the maximum Friendship level are also out of the scope. So, whichever characters you have in your party whose Friendship level isn't 10 will get the Companionship EXP that's shown on your screen.
If there are 3 characters, then the total EXP would be 30 if 10 is shown on the screen. It's actually a good distribution system because if you have 2 characters who are new to the team, then they both will be progressing at the same pace. But it depends on your team composition.
Personally, I keep a maximum difference of 20 levels between my strong and weak characters in a team. If I have two characters who are level 90, then other characters should be at least level 70 to compensate a bit for the firepower. I'd recommend you to choose whichever setup suits your characters as there are a lot of permutations for team compositions in Genshin, depending on a lot of factors.
Question: I don't have much time on hand; what should I do to gain Companionship EXP?
Answer: You are better off with your daily Genshin routine or whichever routine you follow in the game. It's not necessary to follow a scheduled grinding routine to raise the Friendship levels because eventually, you will achieve them. There are plenty of sources to obtain the experience in the game, and slowly you will obtain the levels.
I feel that you should keep investing in your characters, and as you are spending resin on usual activities, the experience is getting accumulated to your characters. This is what I've followed from time to time while keeping the team firepower in check. If there's a boss that requires me to use invested characters, then I switch to them. Otherwise, I keep one or two unbuild characters in the team to pump some EXP to them.
Another passive way to generate Companionship EXP for your characters is to place them in the Serenitea pot where you can accumulate EXP for them. You have to place them in your Pot where they will get experience, and you will be able to raise your characters' Friendship levels. Additionally, you can co-op with others to get double the Companionship EXP so that you can raise your character's Friendship levels faster.
Ultimately, it depends on your time management and schedules with the game. But, I've given a few tips that I would have followed if I was in your shoes. Personally, I co-op with a lot of my friends and sometimes random people to help them out or take help from them.
Question: What do you think about character stories or voice-overs that are unlocked in the Friendship system?
Answer: I must say that they are quite unique and portrays a character's view on numerous things. For example, I was checking out Zhongli's character story, where his brief is given how his relations are with other people and his character traits. Not only that, there's a section about his Gnosis that's given on the page, and it's interesting to give it a read.
I won't spoil any of the stories about him here, but if you don't have him yet, you can hunt on Google to know about his character details. In the case of other characters, there's a section about their Vision or something unique to them. For example, in Kaedehara Kazuha's story tab, you will see a section about "Vision Shell" and his own Vision that describes them. 
While you will find Vision tabs for other characters, in the case of Archons, they have Gnosis tabs where you can read about their Gnosis. I find it unique that you can hear about characters' opinions on other characters. Personally, I love Klee's voice-overs because they are jolly and full of innocence. Going through her voice-overs brightened my day up, and I never felt bored of them. It's an awesome feature to learn more about your favorite characters and know about their lore that helps you to connect dots in the story. 
Friendship Levels Remarks
Friendship levels are a good way to obtain freebies like name cards, lore pieces, or unique facial expressions for characters in Photo mode. Usually, you will get characters as you progress through the game, and sometimes you will get some characters for free from events. If you want to know about major events in the game, then hop on to check our Events guide to dive deep into them.
There are some unique and wonderful events that took place in the game, and they may be re-run in the future. Not only are events a good source of lore and rewards, but they help to promote co-op mode, which is wonderful for farming Companionship EXP.
Companionship EXP is what contributes to leveling up the Friendship level progress bar, and you can easily get it from numerous sources. The best part about farming for Friendship levels is that you can get Companionship EXP from common sources.
Daily commissions, Bosses, or Domains are an easy source to get EXP, and that's just a part of a normal farming routine. There's nothing peculiar that you have to do besides following your daily Genshin routine, and ultimately you will reach the maximum level of character.
There are a few ways with which you can set up your team composition to farm for characters who are not built yet. But, it depends on the availability of characters in your roster and how well they are built. Nonetheless, Friendship levels are a unique aspect of a character, and I highly recommend you to raise them. They may take some time, but the end results are cherishable.
That was all for the Friendship guide, and I hope you got to know about something new. Feel free to hop onto our other guides or check out your favorite weapon or character guide to know more about them.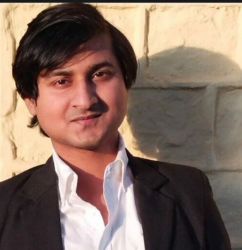 Latest posts by Himanshu Verkiya
(see all)