Genshin Impact has taken the world by storm over the last two years, and though it isn't necessarily a titan in the gaming world like Pokemon, it has its fair share of super fans and merch fanatics.
With an ever-growing roster of lovable characters, there is a plethora of merch ranging from bracelets and mugs all the way to an official Razer gaming chair. Let's c
Who Can Produce Genshin Impact Merch?
In short, anyone can make and sell Genshin Impact merchandise. So while there is official merch produced by HoyoVerse and official collaborations between HoyoVerse and other companies, all of the Genshin Impact merch you see produced is "legitimate" merch, with a few exceptions that mostly apply to mass production. Basically, all of the Etsy creators and Amazon shop products you see are legally allowed to be made and sold. However, this does not necessarily mean they are high-quality products that are worth your money.
Where to Buy Genshin Impact Merch
There are many, many places to buy Genshin Impact merch, but be warned that the quality of your merch will differ depending on where you get your merch. Sites like Etsy or Redbubble are great for high-quality fanmade merch, though this is with the caveat that you may face availability issues as the merch is handmade.
Online retailers like Amazon, Wish, or AliExpress can also feature a lot of Genshin Impact merch, but you need to be careful with these sites as often there are third-party retailers trying to push cheap products with a huge name to make a quick buck. Not all of the merch on these sites are poor quality or knock-offs of official products, but you do need to be wary and do your research before you spend your money here.
Since official Genshin Impact merch is often sold only in China, there are several flagship stores that act as a middleman allowing us to purchase official merch across the globe. I've had a lot of luck using the Genshin Dot Shop flagship store, but there are plenty more out there. Again, make sure you do your research before committing to buying from one store!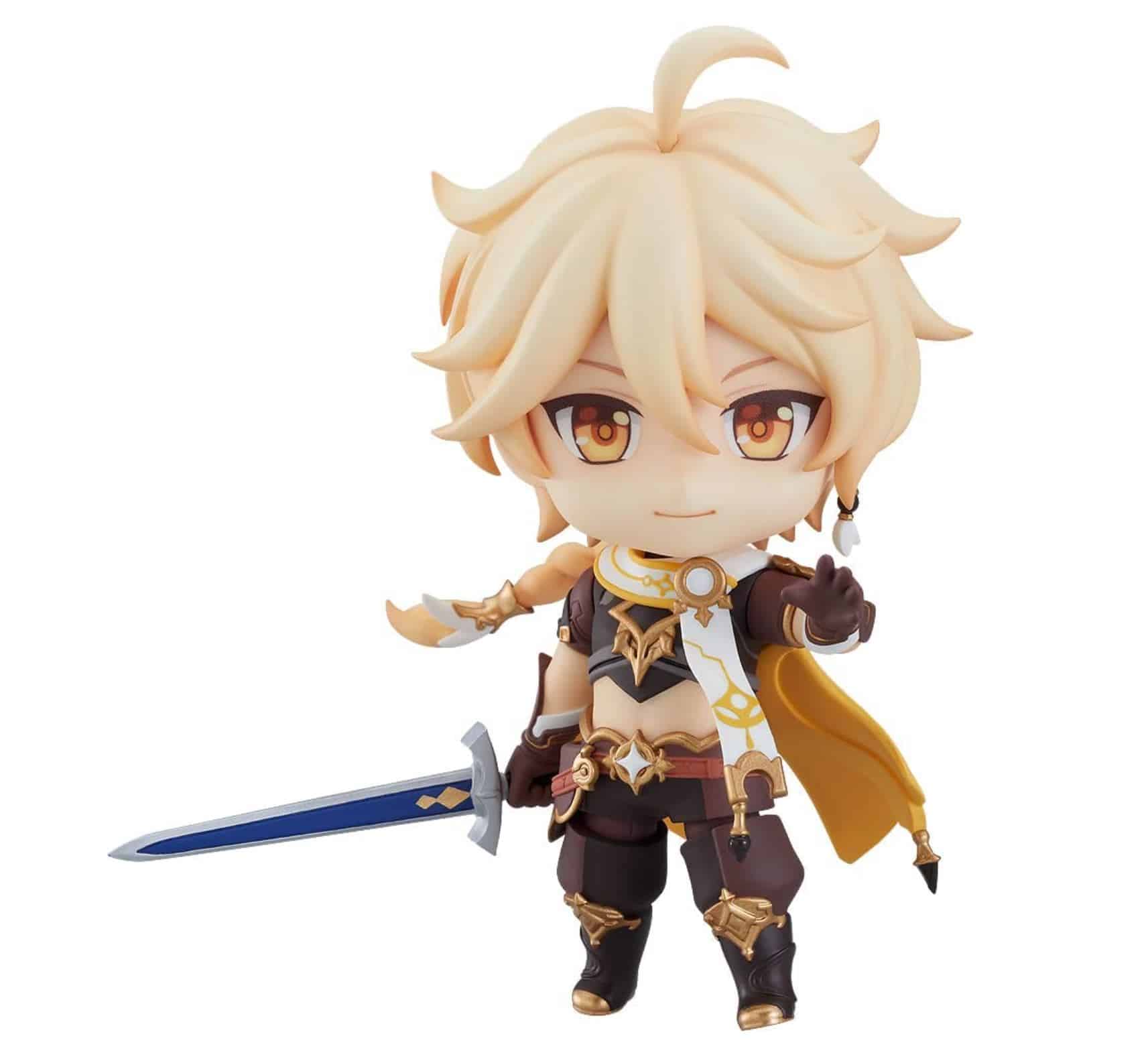 When people say collectibles, nine times out of ten, the first thing that springs to mind is figures and statues. When it comes to Genshin Impact, there is a whole heap of statues out there, ranging from Nendoroids all the way to complex HoyoVerse own statues.
Of course, this means that prices also vary from affordable to bank-breakingly expensive. That being said, this variety means there's something for everyone, so figures are a fantastic way to show off your love of Genshin Impact.
Some examples of the Genshin Impact figures available are: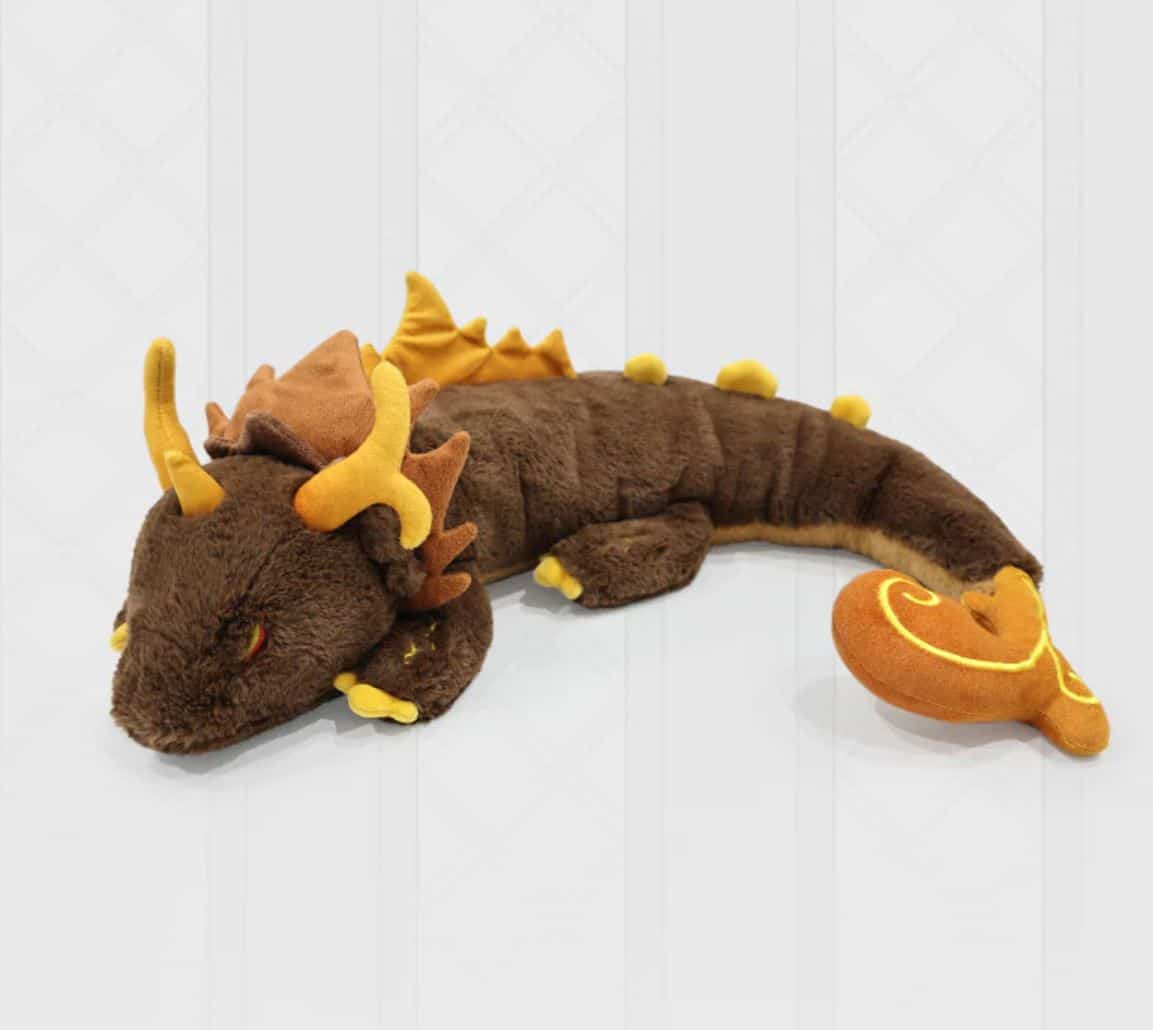 Plushies are a fantastic treat for any younger Genshin Impact fan or those who just like to have a little more squishy cuteness in their lives. From little keychain plushes to giant plushes, there's something for every taste and every budget.
The best place to get a hold of high-quality plushies is Genshin Dot Shop. However, I've had luck with resellers on Etsy, and there are some really cute plushes available on Amazon.
Here are some great plushies to get you started:
Stickers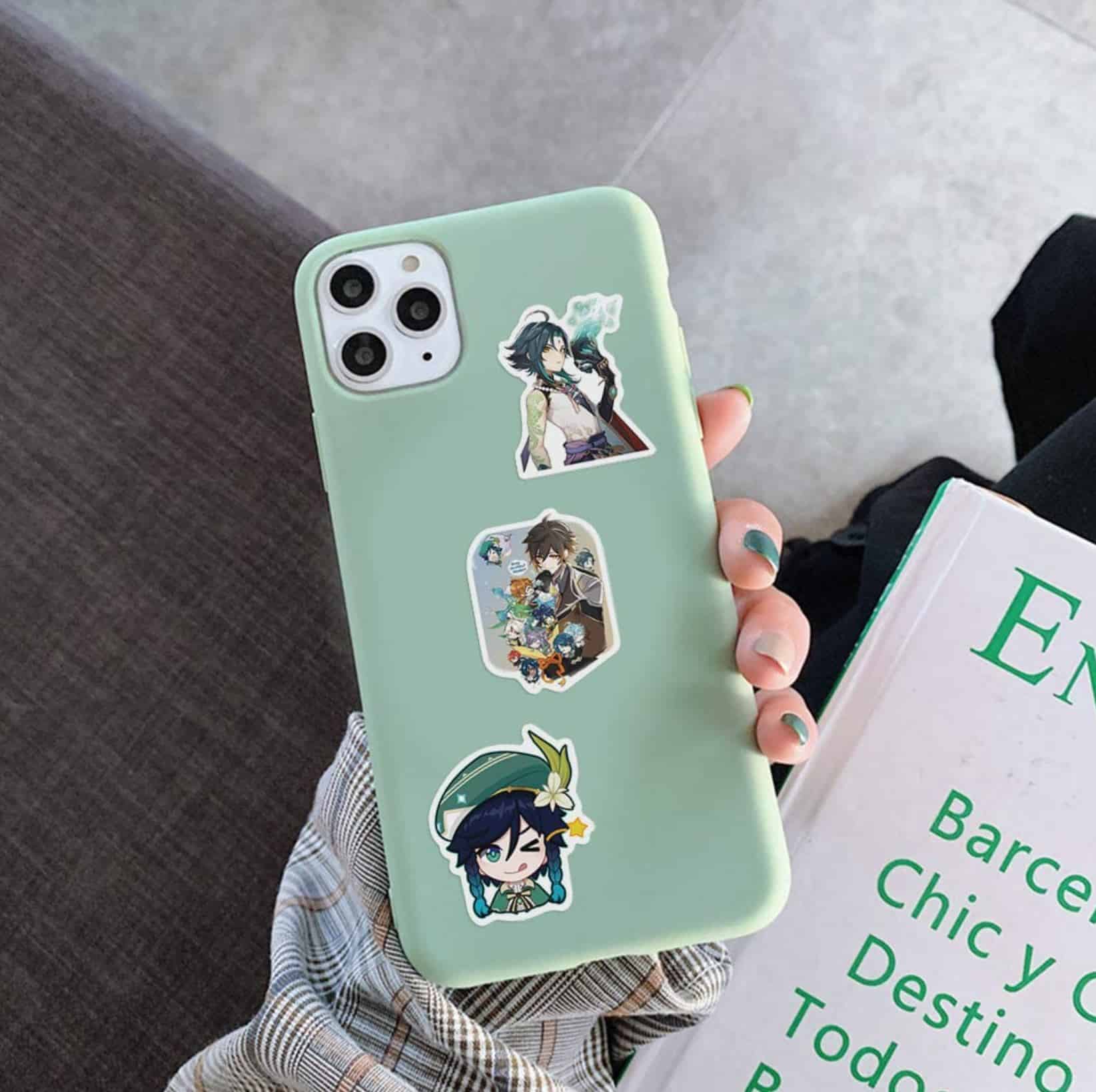 Stickers are a staple of any fandom, and even though most of us never actually stick them anywhere because we keep waiting for the perfect place to put them, they're still satisfying to hoard and look at the pretty designs.
Redbubble is by far the best place to get your hands on some Genshin Impact stickers, especially because you can pick and choose the designs you like.
Sites like Amazon, Wish, and AliExpress can also be pretty good for stickers, especially because you can get bundles of hundreds of stickers for cheap.
If you do want to purchase one of these sticker bundles, make sure you check them all thoroughly if you're gifting them to someone, as sometimes stickers from other fandoms or even some more risque stickers will be included.
I have never received any outright inappropriate stickers, but it's better to just give the bundle stickers a once-over first.
Here are my picks for some Genshin Impact stickers: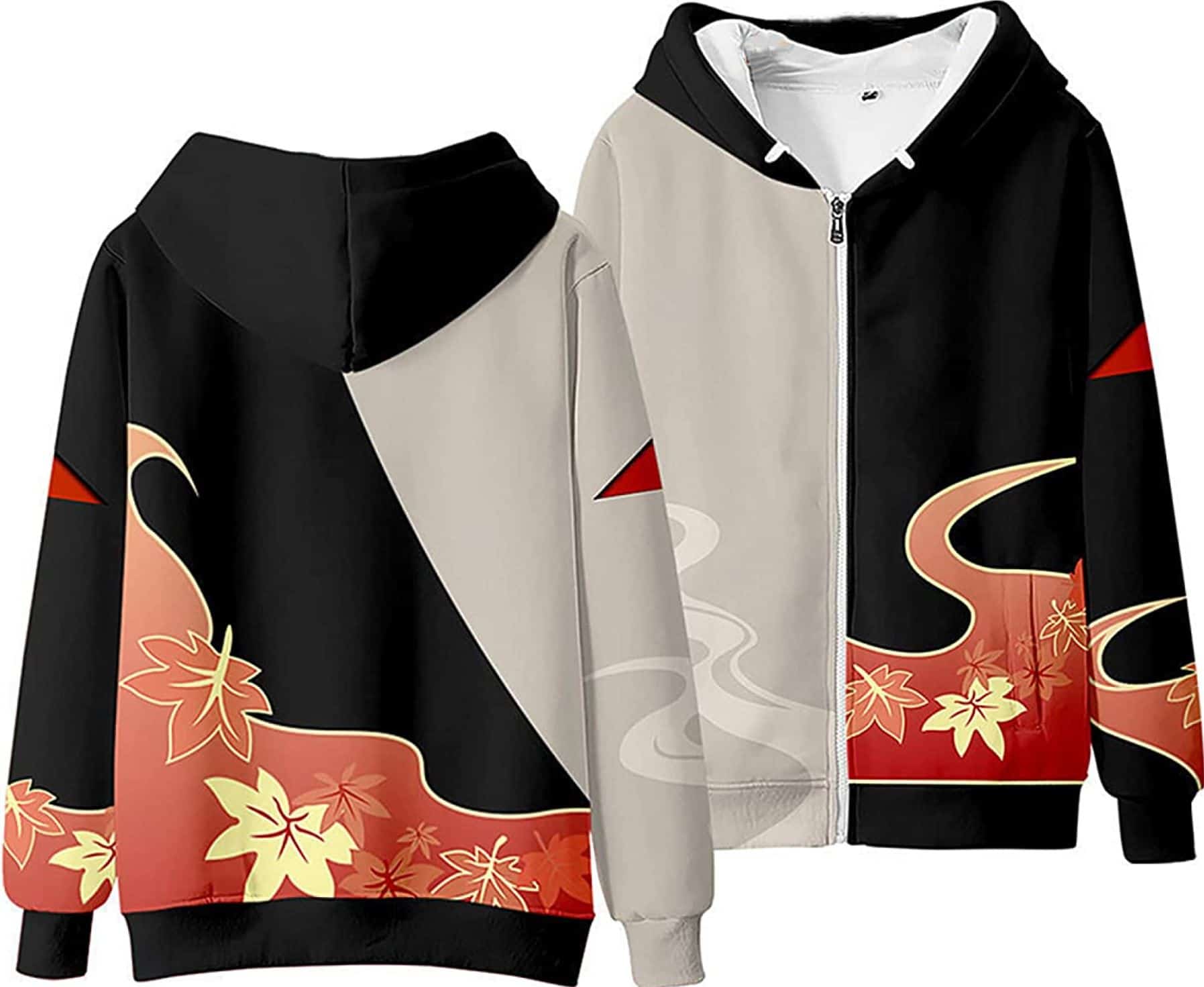 Everyone loves a hoodie, and I know you or your Genshin Impact fan will love to stay warm whilst repping a fantastic game. You can find Genshin Impact hoodies practically everywhere online, but of course, the quality of some products will vary depending on where you get them from and how much you're prepared to pay.
You can find some cheaper hoodies on Amazon that are still of decent quality, but some of the best hoodies are found on the official flagship store and from some custom-made Genshin Impact websites dedicated to handcrafting amazing hoodies, like Paimons Boutique, who I had the pleasure of sitting down with here!
Here are my suggestions for some fantastic (and cozy!) hoodies: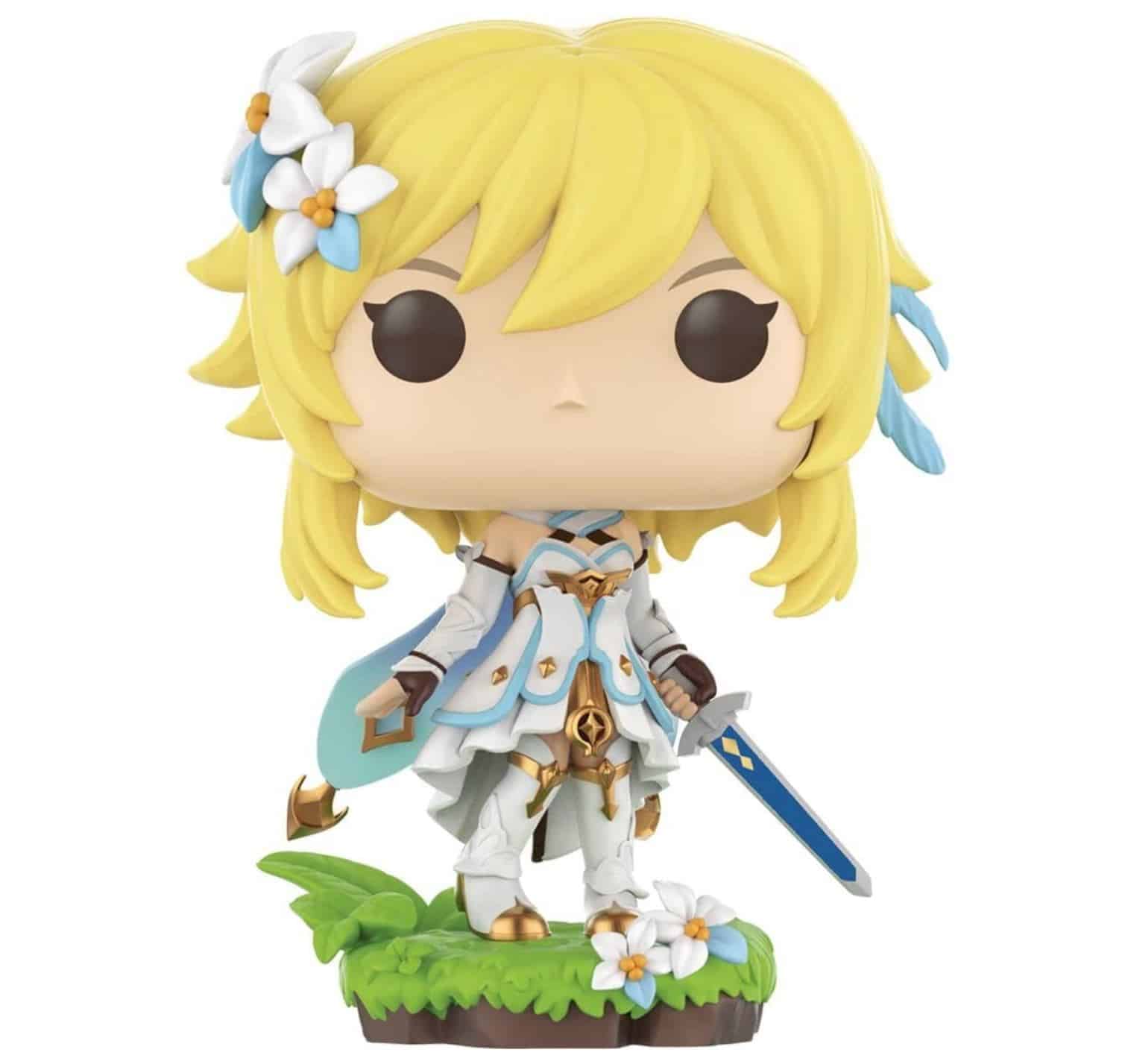 Funko Pop Figures are perhaps one of the most iconic pieces of merch there is. Just about every franchise under the sun has at least one Funko Pop, and Genshin Impact was recently allowed to join the party. Funko Pops are a cheap and affordable collectible that doesn't skimp on quality in spite of the price tag.
Though there are only a few Genshin Impact characters available as Funko Pops right now, we know that more are on the horizon, so it won't be long before you're favorite character gets the Funko treatment.
The best place to get your hands on some Genshin Impact Pop Figures would be through Amazon, but if you're feeling lucky, you could try preordering through the Funko Pop website.
Amazon would be the easier choice, however, as I've been waiting for Funko Pops through the official website for over six months now.
Here are some Genshin Pop Figures to get you started: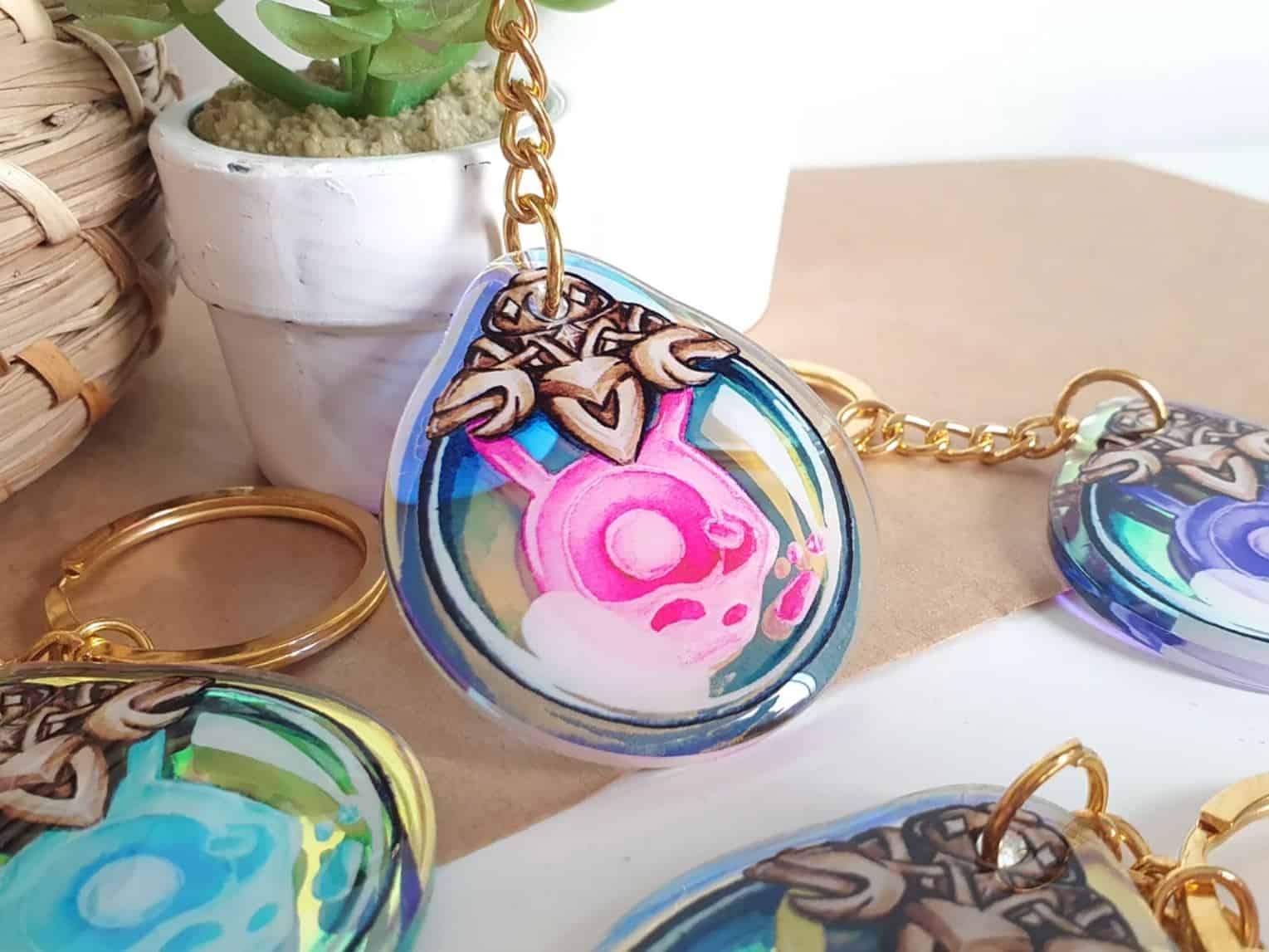 Keychains are a simple but effective way to deck out your stuff in Genshin Impact merch without having the commitment of being there forever. If you change your mind about a keychain, it's easy to remove, which means there are a lot of reasons to buy multiple keychains!
I like to put my keychains on a backpack or purse, mostly because they look good but also because there's the added practicality of making the zippers easier to open.
There are some really great keychains available on Amazon, Etsy, and several Genshin Impact Flagship stores, and here are some of our favorites below!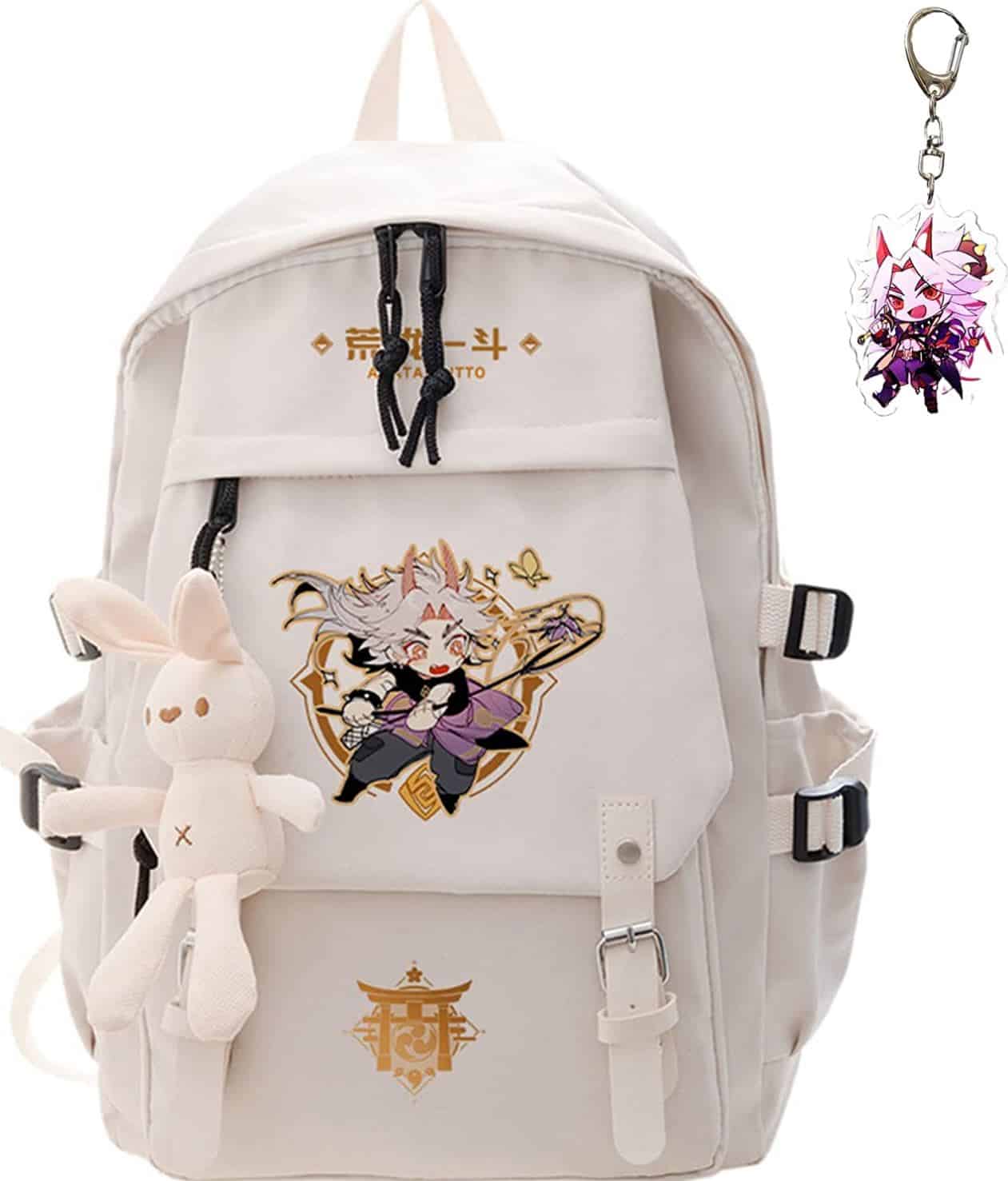 Backpacks are a must-have for any student or travel enthusiast, and if you are a Genshin Impact fan, then you're in luck because there are some really nice Genshin Impact themed backpacks available out there.
Keep in mind how much space you'll need as if you want to carry your laptop around with you, I'd recommend looking for a backpack that is at least fifteen inches to ensure you'll be able to get your laptop and anything else you need in your backpack.
The number of pouches and pockets is also something to look out for if you have a lot of smaller items you need with you. Some backpacks also come with a mesh pouch for a water bottle, which is especially handy for students.
With all that in mind, all that's left to choose is a design you like!
Here are a few examples to get you started on your search for your favorite Genshin Impact backpack: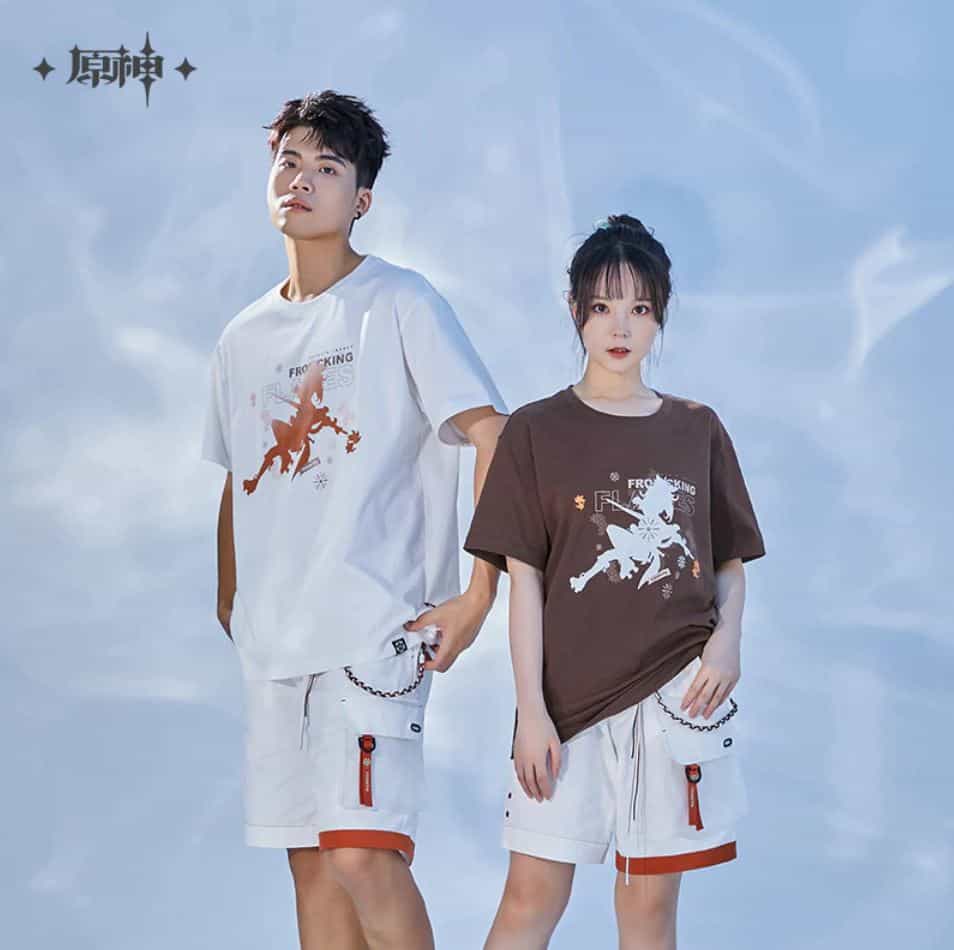 Shirts are another piece of popular apparel that any Genshin Impact fan would love. Shirts are a simple but effective way of showing off your love for a franchise, and Genshin Impact is no exception.
Like most clothing items, the quality will vary depending on where you buy and how much you are willing to spend, but in general, most of the Genshin Impact shirts I've found are passable, especially if you're willing to spend some time washing out that factory smell that so many merch shirts are plagued with.
Amazon and Redbubble are great places to find some Genshin Impact shirts, but if you're looking to splash out a little, the Genshin Impact Flagship Store has some amazing high-quality shirts.
Here are a few good options for you to check out:
Mugs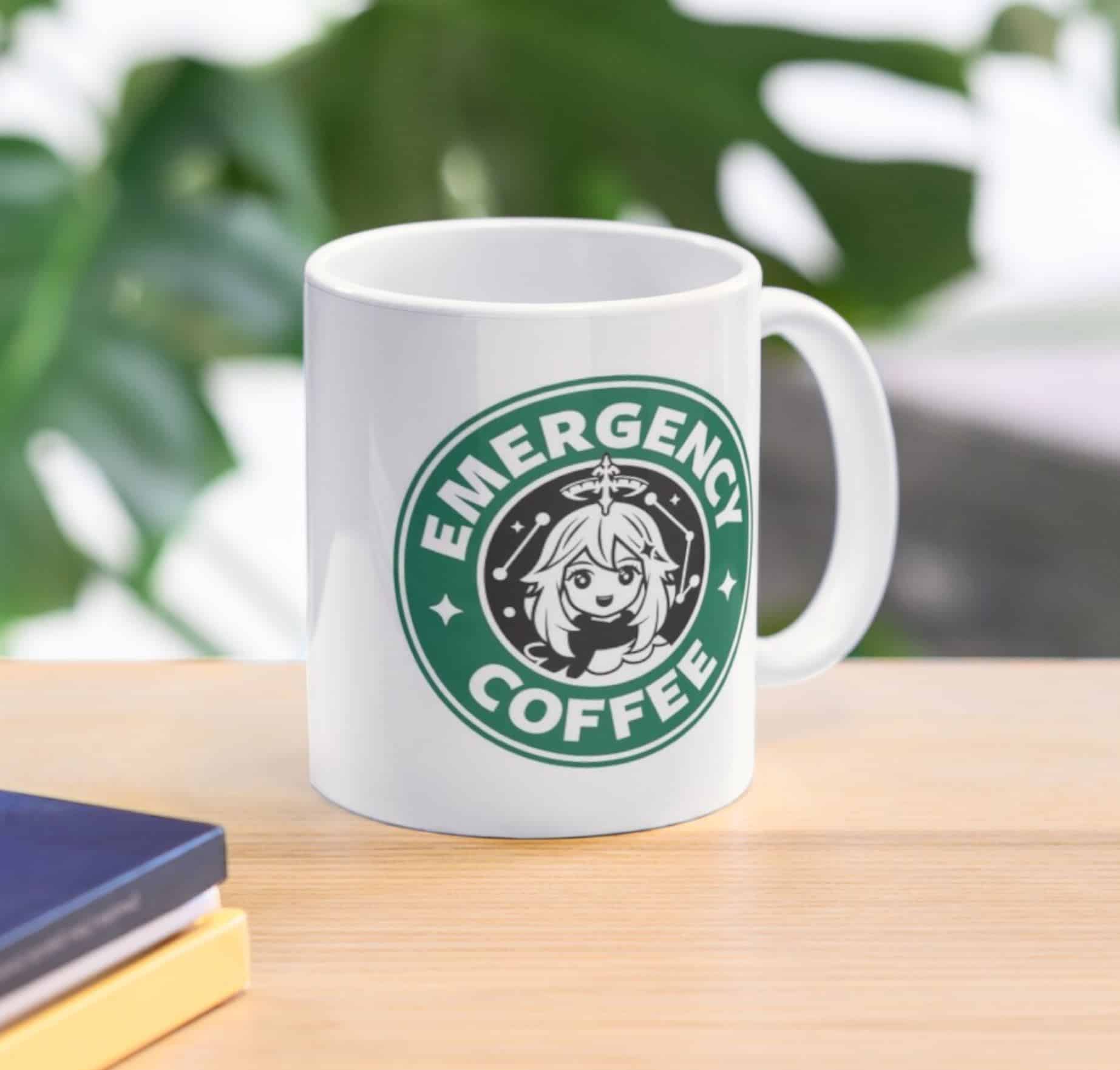 If there's one thing that binds us all, it's cabinets overflowing with the mugs we've collected over the years. If you ask me, you can never have too many mugs, and adding a few Genshin Impact mugs to my collection is a no-brainer.
While you're going to have a lot of success finding some super cute mugs on Etsy, Redbubble is your one-stop shop for some amazing and affordable mugs.
There are also some amazing-looking specialty mugs available at the Genshin Impact flagship store, but these are definitely pricey in comparison. You can even get a hold of some travel mugs to take your beverages with you on your adventures.
Jewelry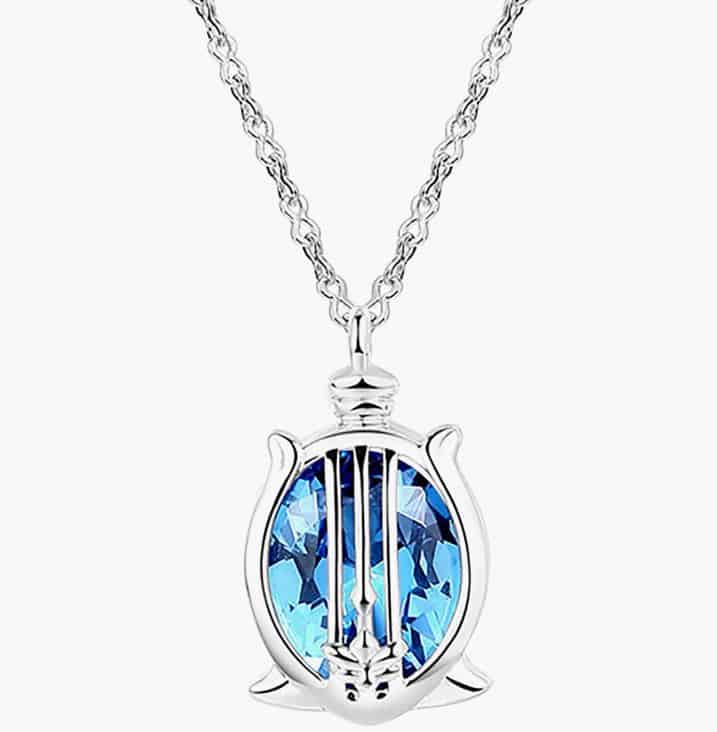 Genshin Impact Jewelry is definitely more of a niche merch item, but it is nonetheless gorgeous and worth getting for any Genshin fan looking to jazz up their wardrobes.
Unfortunately, there isn't too much Genshin Impact jewelry out there, but there are a lot of independent sellers on Etsy selling some cute earrings, necklaces, and more.
If official merch is more your style, the Wanderer's Troupe Jewelry set will definitely be a winner. I've listed a few picks below to get you started on your Genshin Bling journey.
Badges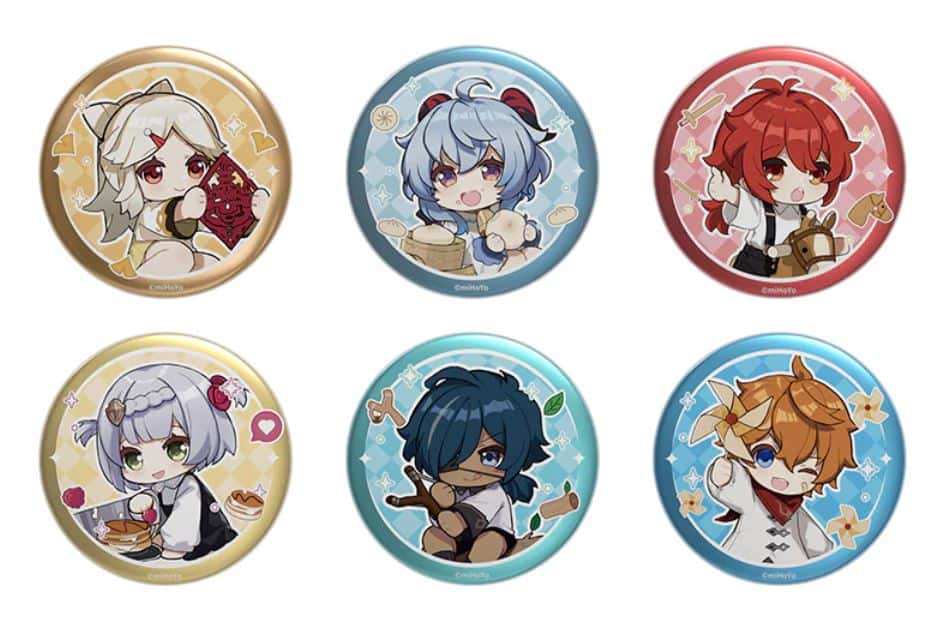 Badges and pins are the cornerstones of any fan's collection, and there is always a magnitude of badges to sift through to find the one that's right for you. Whether you're after small badges, oversized ones, or ones that move, there will be something out there for you to enjoy.
As is usual with smaller merch items, Amazon and Redbubble rain supreme when it comes to getting your badge fix. Though you can also find some amazing badges on Etsy, they're usually a little more expansive but are also usually of a higher quality.
There are also a lot of official Genshin Impact Badges available in the flagship store, though a lot of these designs can be found either on Amazon or Redbubble, so if you're looking for badges, those should be your first stop.
To get you started, here are a few nice-looking badges that you can get today:
Mouse Mats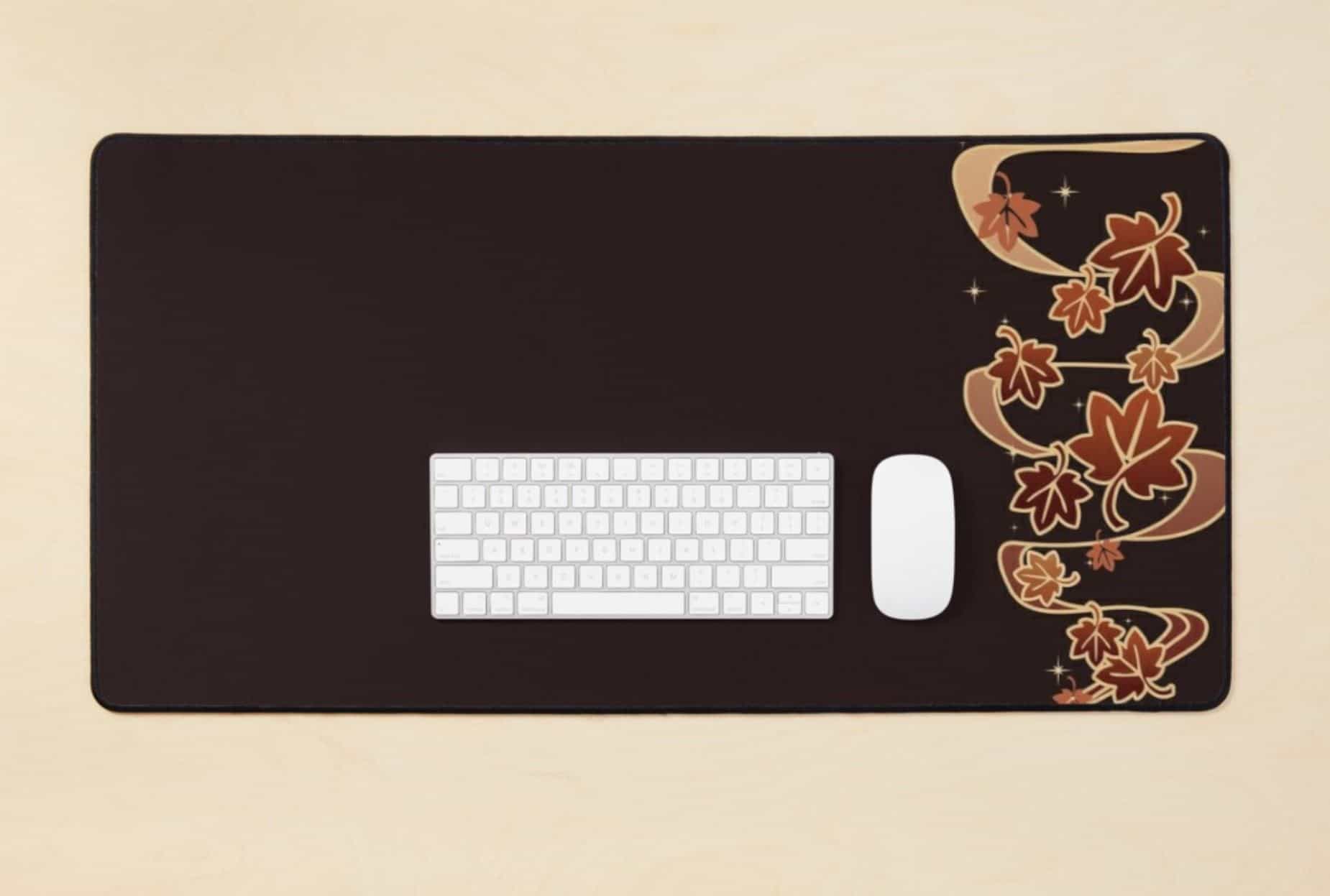 Mouse Mats may seem like a bizarre choice, but there's a surprising amount of official Genshin Impact mouse mats out there, and let's face it, for those of us who play Genshin on PC, mouse mats are a necessity. Mouse Mats give your mouse a nice glide which makes clearing floor twelve of the Spiral Abyss just that tiny bit more comfortable.
Whilst you can customize your own Genshin Impact Mouse Mat or indulge in the Genshin Impact and Razer crossover (more on that later), you can also buy some official ones with some breathtaking designs. Redbubble and Amazon are also surprisingly good for mouse mats if you'd like a cheaper alternative that still looks the part.
Many places have both short and long mouse mats available, so whether you want to give your entire desk a little facelift or if you're just looking for something to take the scratchiness out of your mouse, you can do it in style with your favorite Genshin Impact characters and locations.
Here are a few awesome examples of Genshin Impact mouse mats for you to enjoy:
Standees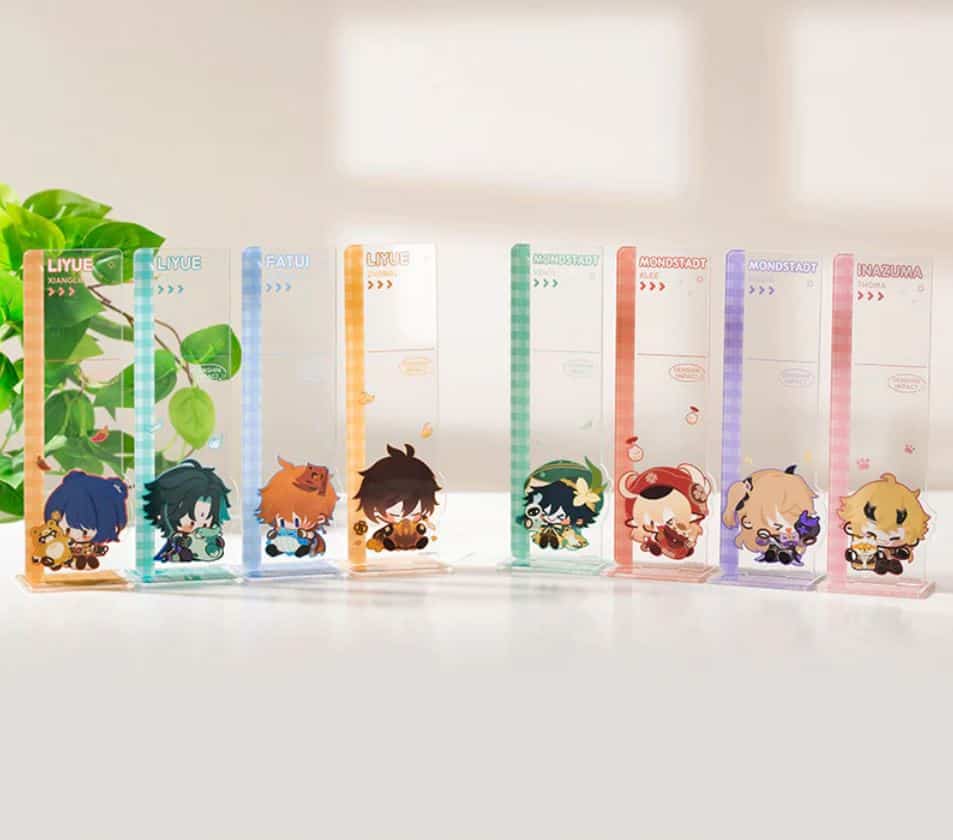 Standees are another popular merch item in the Genshin Impact fandom, and they are often given out as rewards from official HoyoVerse events. Many people seem to enjoy decorating their shelves and desks with little standees of their favorite characters, and with such gems as KFC Diluc and Noelle from the infamous KFC crossover in China, it's not hard to see why.
Flagship stores like Genshin Dot Shop are the best place to get your hands on some official Genshin Impact Standees. Otherwise, Amazon is a good bet. If you're really lucky, you could find yourself the proud owner of a Genshin Impact standee if you enter an official competition run by HoyoVerse.
Though, if you'd like to guarantee yourself a standee victory, here are a few links to some you can buy today:
Tote Bags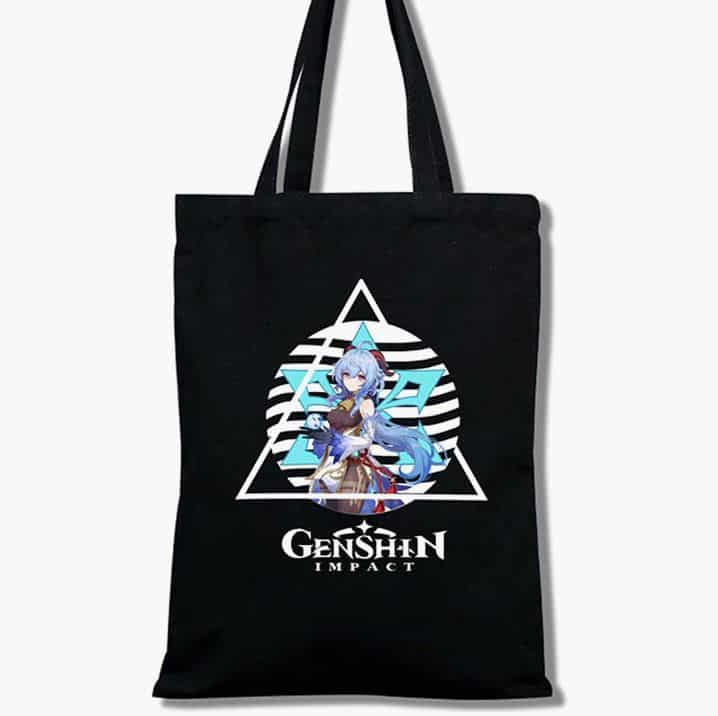 Tote bags are a must-have for all of your carrying needs. Whether you're carrying books to and from classes or just running out to the store for late-night gaming supplies, tote bags are useful and convenient bags that you can take with you everywhere.
Once again, Rudbubble is the place to go for your Genshin Impact tote bag needs. However, there are some official tote bags available on the flagship store, as well as some nice alternatives on Amazon and Etsy.
I have to admit, a lot of the designs of Rebbubble really stood out to me, and the fact that you can customize the size of the tote bags from small to large is a really nice touch.
Here are a few amazing looking Genshin Impact tote bags to wet your tastebuds:
Keyboards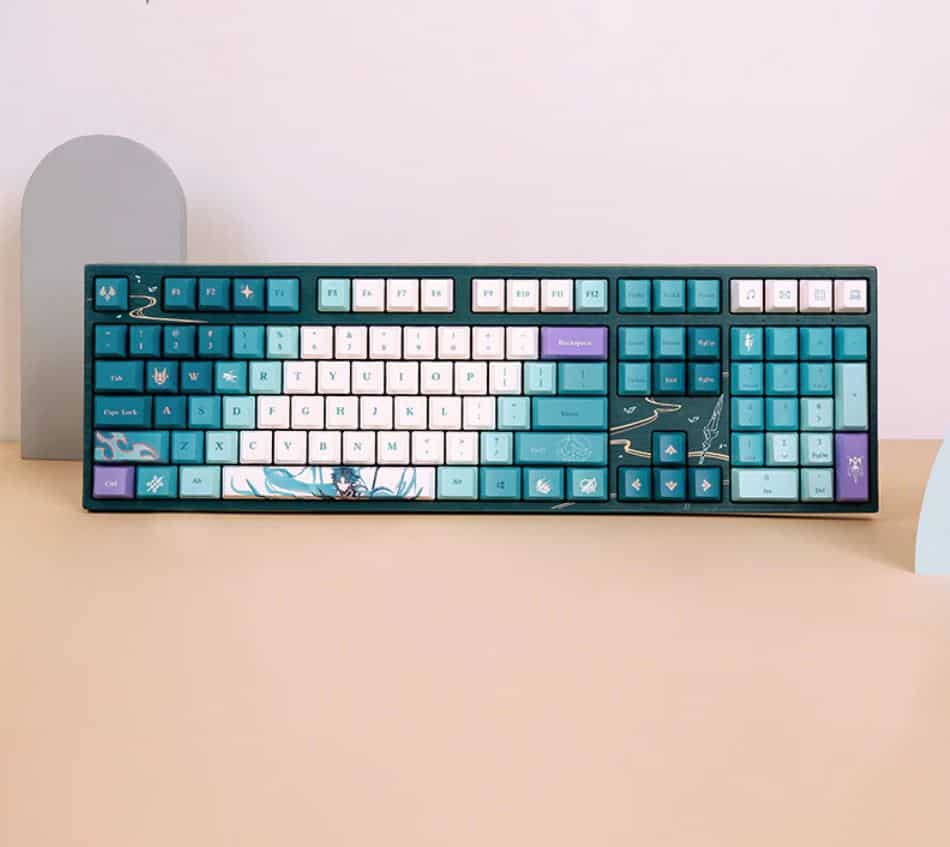 Like mouse mats, this may seem like a strange choice for Genshin Impact merch, but there are an amazing amount of official Keyboard and keyboard accessories available, and all of them would fit in very well with a Genshin Impact themed setup.
Unfortunately, this also means that these are some of the most expensive pieces of Genshin Impact merch you can get your hands on, so these should be a real treat for any Genshin Impact mega fan.
There are a few official mechanical keyboards available in the flagship stores, but if those are out of your budget, you can also purchase keycaps for your keyboard to offer some Genshin customization without breaking the bank. Below I've listed a few different keyboards and keycap designs to get you started:
Razer Crossover Merch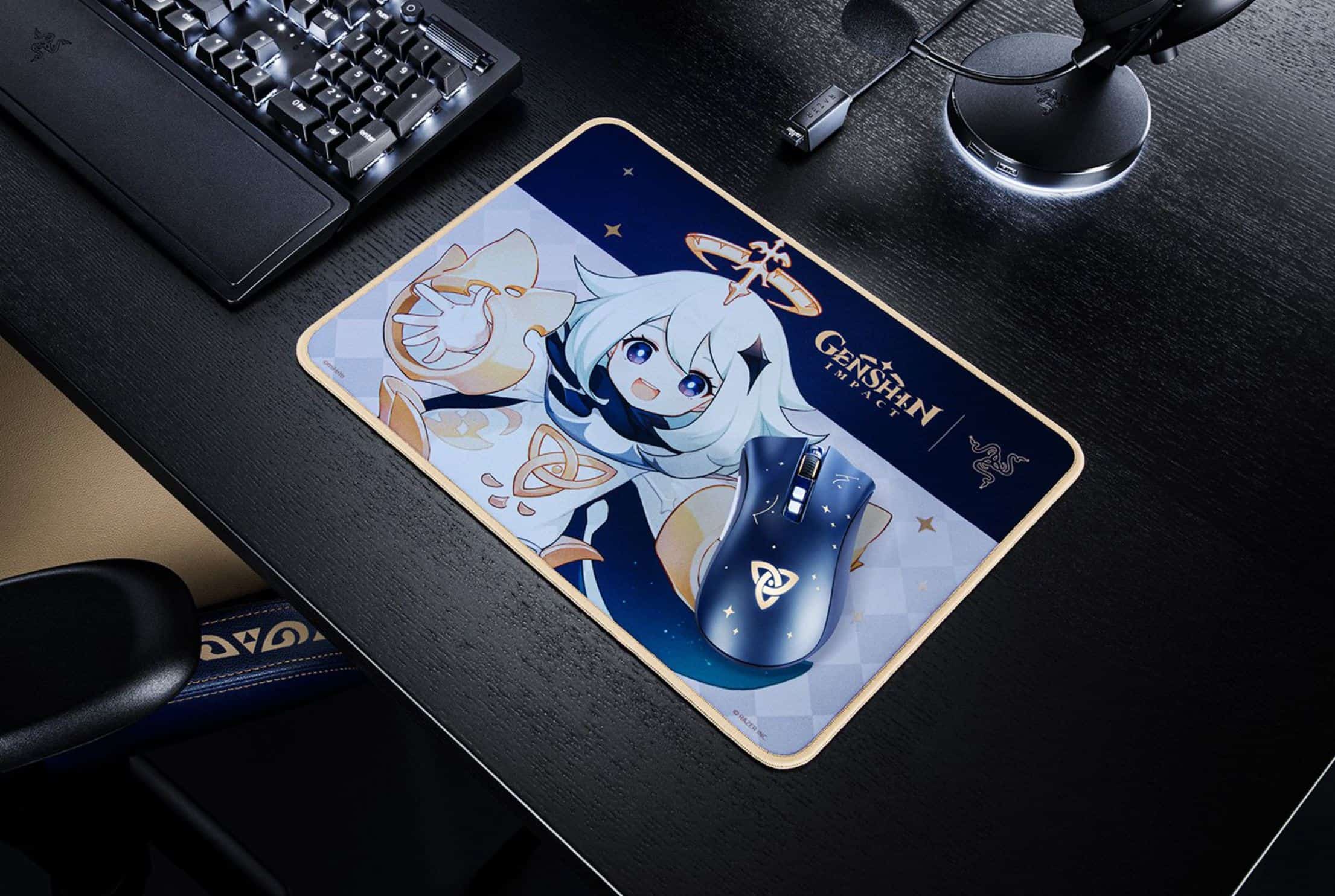 For many, it felt like the Genshin Impact and Razer crossover came out of nowhere, and no, I'm not talking about Genshin's resident electro wolf-boy. Gaming hardware giant Razer teamed up with Hoyoverse to produce a mouse mat, the Razer Deathadder V2 Pro mouse, and a Razer Iskur X Gaming Chair. Though most of these are out of stock, you can find them secondhand elsewhere, though the mouse is due a restock, according to the Razer website.
This collaboration was cool for multiple reasons. Not only was this the first taste the Genshin Impact community got of official merchandise available outside of China, but with every purchase, you would receive a code for in-game items, including primogems. Whilst this not be the best way to farm primogems, it certainly was an interesting crossover!
Here are the official Razer X Genshin Impact merch items:
Posters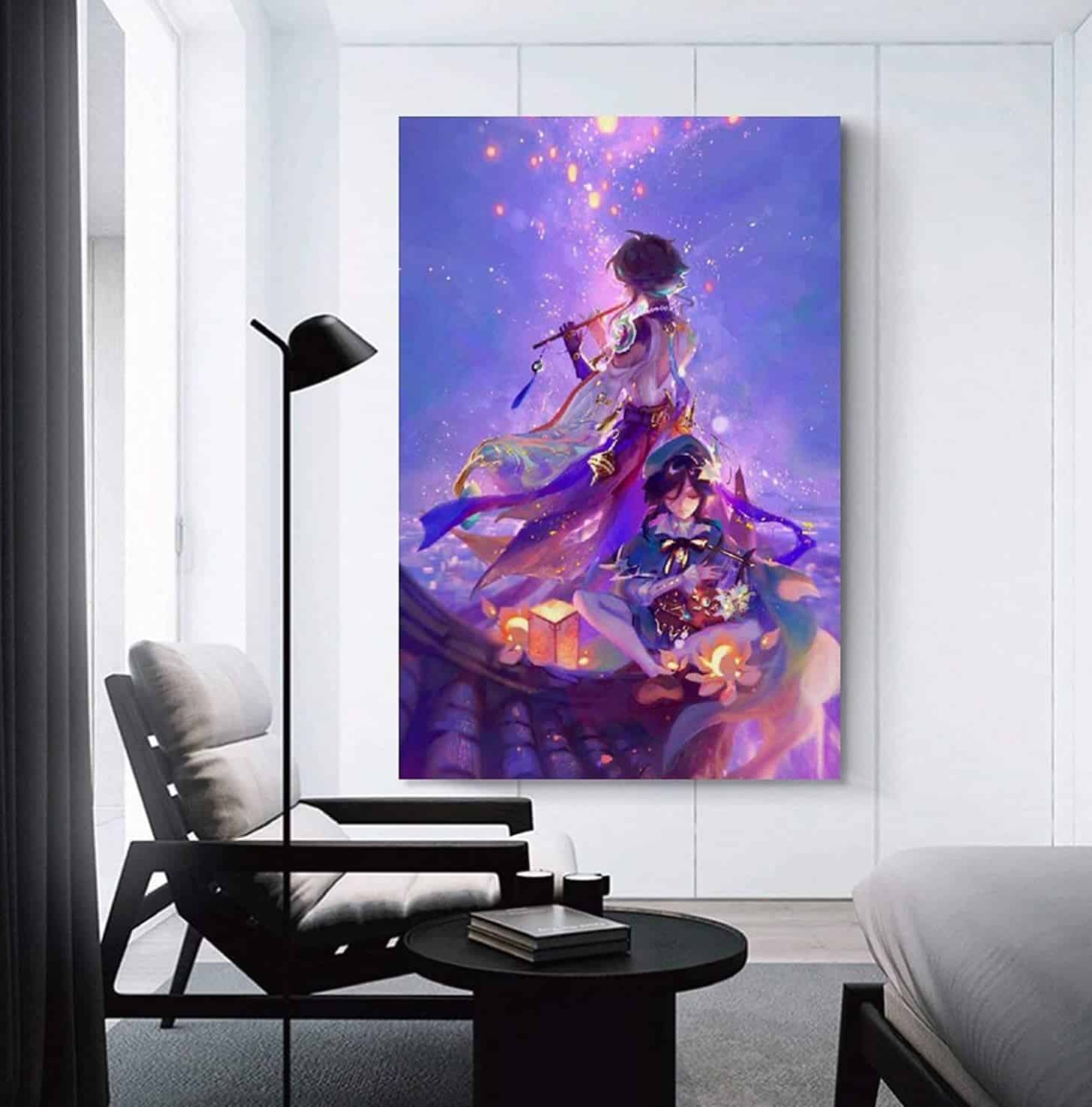 Posters are another accessible, affordable, and adored piece of merch that eventually finds its way onto every mega fan's walls. It's no secret that the scenery and character designs in Genshin Impact can be breathtaking, so who wouldn't want to capture their favorite moments from the game and paste them on their wall for everyone to see? Amazon and Redbubble both have some really great posters available, and you can usually customize the size and finish of your poster to suit your needs.
As there is such an abundance of different Genshin Impact posters, you'll definitely be able to find a poster featuring your favorite Genshin Impact character (yes, even you, Aloy fans!), but I've selected some of my favorites to get you started:
Displate Metal Posters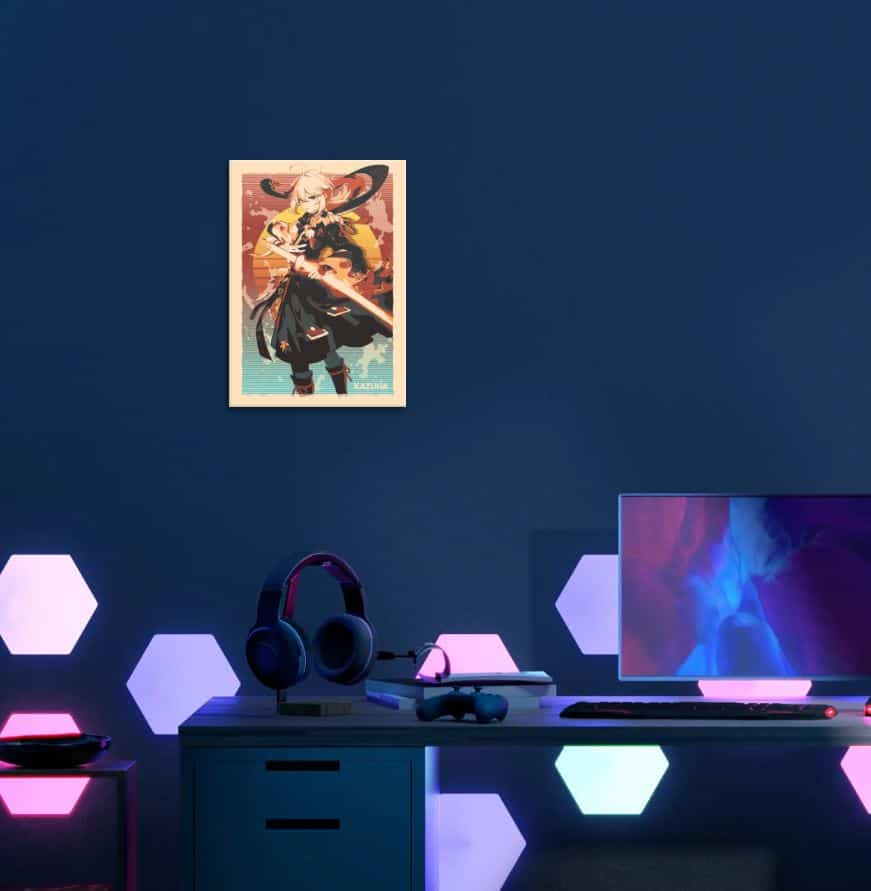 Following on from your standard paper posters, Displate has a range of Genshin Impact designs, all of a metal canvas that you can swap and change whenever you feel like it. These metal posters are, of course, going to be more durable than your bog standard poster, which makes them a great choice for kids and teenagers who a prone to redecorating every other day.
Displate has several different collections of Genshin Impact designs and often has dals allowing you to get multiple posters with a slight discount. You can also customize the sizes and borders of your Displate designs so you'll be able to fit your Displates to any room motif.
Here are a few examples from my favorite collections:
Postcards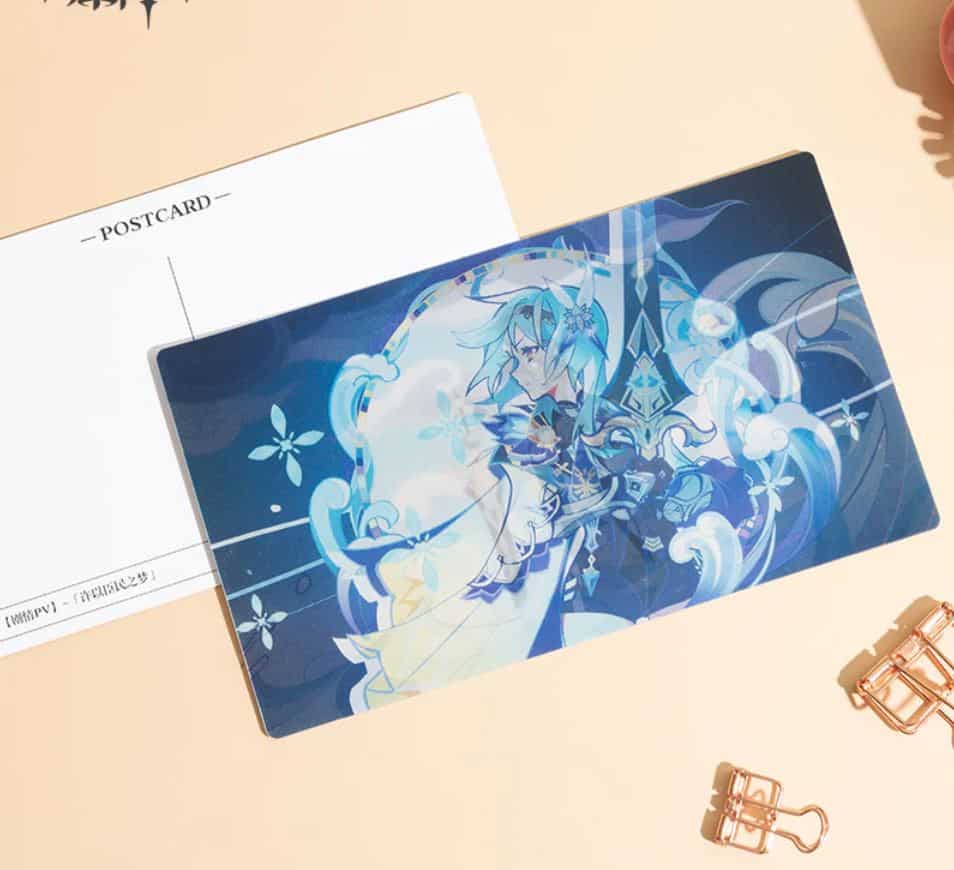 Postcards are another go-to grand prize that HoyoVerse often gives out to competition participants. They are also given out at a lot of real-world events, like the teleport point that could be found in London in 2022.
Postcards are a great way to pay tribute to your favorite characters while being space-savvy. You can put them on your walls, prop them up on your desk, use them as bookmarks, makeshift coasters, and so much more.
There are also several postcards that commemorate special events like the Genshin Impact Anniversary Concerts or even fast food crossovers like KFC Diluc and Noelle.
Another bonus is that there are loads of official Genshin Impact postcards available because they're given out so often, so here are a few official (and non-official, for good measure) postcards:
Notebooks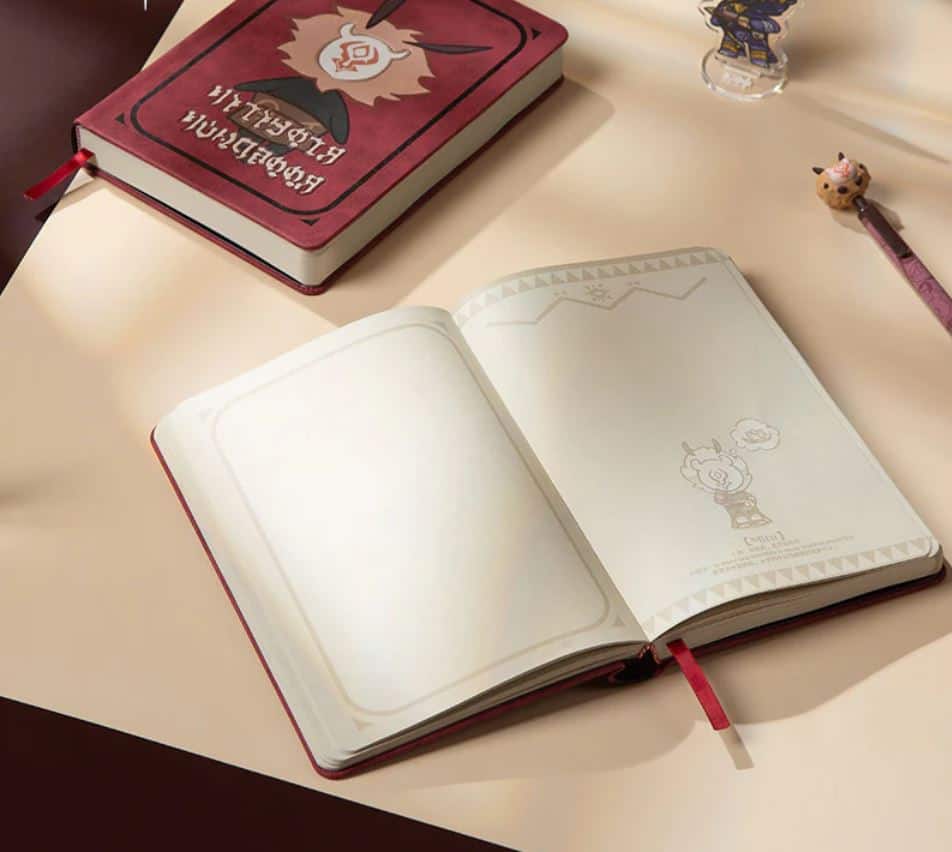 If you're like me, you'll love notebooks of any type, and Genshin Impact notebooks have the bonus of having the design of something you really enjoy. However, the caveat here is that because you're like me, you keep buying notebooks and never using them because they're just too pretty. Much like sticker anxiety, there's just something that stops you from actually using your notebooks because you're waiting for the perfect thing to fill them with.
In spite of that, we will keep buying and hoarding notebooks because as long as they look nice, it doesn't matter if they're empty or not. That being said, maybe with the right notebook, we will become brave enough to fill them with some character build or ascension material lists. Until that day, here are some amazing notebooks to look at and maybe think about using!
FAQs
Question: How expensive is Genshin Impact Merch?
Answer: How long is a piece of string? You can find some items of Genshin Impact merch for less than five dollars, or you can get well into the hundreds. It simply depends on what you are looking for and how much money you are looking to spend.
Question: Can anyone make and sell Genshin Impact Merch?
Answer: Yes! If you wanted to, you could set up your very own Genshin Impact merch shop today, as Hoyoverse has given permission for anyone to make merchandise, with limitations being put of mass producing items which mainly limits larger companies from dominating the merch market without Hoyoverses permission. That means that anyone can make and sell Genshin Impact merch without fear of receiving a cease and desist order.
Question: Which piece of merch makes the best gift?
Answer: This mostly depends on the tastes of the person you are buying for, but a good safe bet would be a t-shirt or a hoodie if you know their clothing size. Failing that, I think posters are always a winner!
What a Haul!
Though this was a brief dip into several different pools of Genshin Impact merch, you should now have a better idea of the kinds of items you or your little Genshin fanatic would love.
From mugs to fashion, we've covered it all, and though there are definitely more designs out there than what we've included, this should give you a great overview of all of the fabulous merch that the Genshin Impact community has to offer!
Related Reads: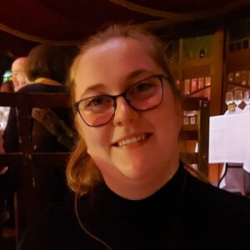 Latest posts by Bethany Gerrish
(see all)