Arataki Itto is one of the most beloved characters in Genshin Impact. With his happy-go-lucky nature and hilarious character, it's clear to see why the fandom grew attached to him so quickly. More than just his personality, Itto can deal massive amounts of damage relatively quickly for a claymore user, making him a viable choice for any team. 
With so many characters in Genshin Impact, deciding who to spend your hard-earned primogems on can be quite challenging. In this Arataki Itto Genshin Impact Guide, I hope to take you through some of the best Itto builds as well as some of the best teams to run him with to help you decide whether or not you want to pull for everyone's favorite Oni, Arataki "numero uno" Itto (his words… not mine.)
Arataki Itto: Character Details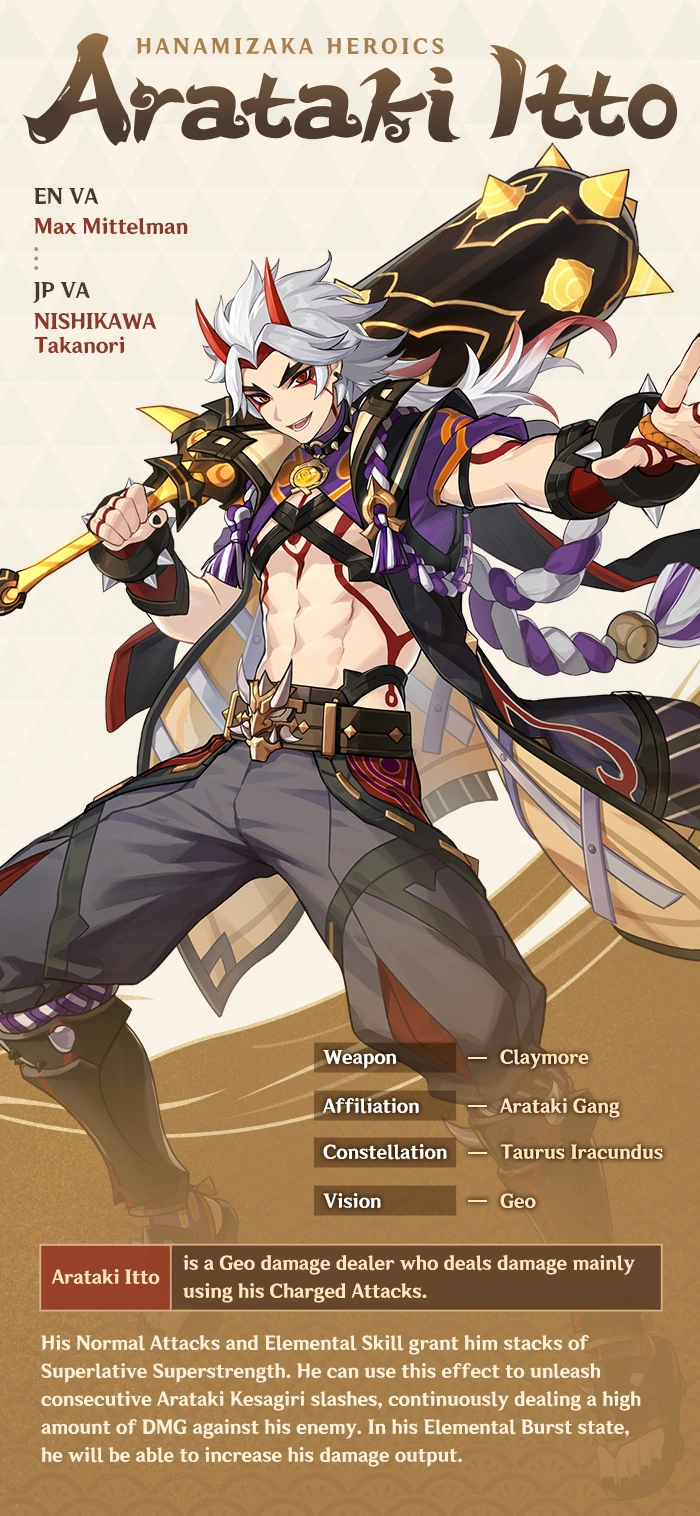 Title: 

Arataki Itto

Nationality: 

Inazuma

Rarity: 

5-star

Weapon Type:

 Claymore

Vision: 

Geo

Birthday: 

1 June
The head of the Arataki gang has barged his way into many people's hearts – mine included. I think that his character stands out in the world of Genshin Impact, as often, many of the characters tend to have a more severe nature, which is only natural. But then Arataki Itto bursts in with a big smile and even bigger heart and brings in pure fun. He is essentially a big child, and I'm still waiting for the day he crosses paths with Klee and the explosive joy that would bring.
Itto is a main DPS through and through. He doesn't have any off-field capabilities, so I wouldn't suggest using him in any other role aside from the main DPS, although if you figure out how to run Itto as a healer, please let me know.
We get to know a little more about Itto in-game through his story quest "Taurus Iracundus Chapter: Act 1" and follow him through his Onikabuto training program, his bean allergy, and most notably, we get to learn more about the history of the Onis.
If you have yet to complete Itto's story quest, I recommend giving it a go. For just one story key, which you will get after completing two days' worth of commissions, you can learn so much lore about both Itto and Inazuma and enjoy some of the more comedic parts of Itto's personality.
Arataki Itto: Character Availability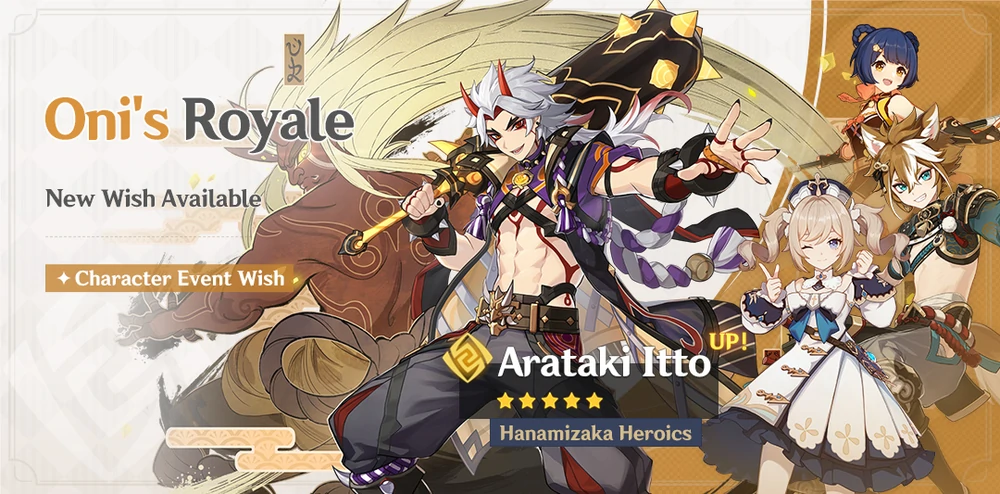 Itto is only available on the character event wish banner "Oni's Royale." So far, his banner has only been available once in December 2021. However, it has been confirmed that Itto will be returning in the 2.7 update alongside the Arataki gang deputy, Kuki Shinhoubu. The rest of the four-star characters joining Itto on his banner have yet to be confirmed.
However, from just speculation, Kuki Shinhobou seems to play a role of a support or healer and works similarly to Hu Tao in that to be more effective, she needs to be at low health. On the surface, I'm sure she will be a good fit for a team alongside Itto. After all, what is a leader without his deputy? We won't know how well she will synergize with him until her release in the second phase of the 2.7 update.
Materials Needed For Arataki Itto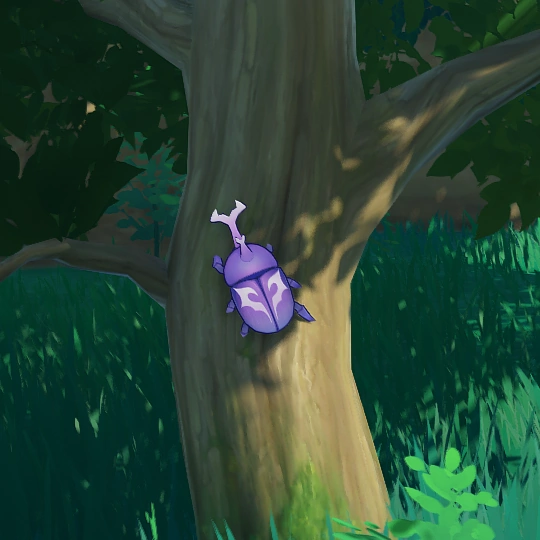 At this point, I would hope that you have decided to become an honorary member of the Arataki Gang, in which case you will now be looking for the materials you need to level and ascend Itto up. Below I will tell you everything you need to get Itto up to level 90 and get all of his talents up to level 10.
It is important to remember that fully crowning and leveling a character to 90 is an expensive and resource-heavy task. If you don't want to level up a character fully, that's fine. Every character works very well at level 80 with level eight talents. You must remember that a level 90 and fully crowned character will likely hit harder than your level 80. Sometimes the loss of 10 levels is worth it for the resources you save, as crowning and getting a character to level 90 is very expensive.
It took me a while to get Itto fully leveled and crowned, mostly because I didn't want to part with my hard-earned resources at the time, but now that he is, I have absolutely no regrets. I would suggest you take a moment and calculate what is best for you regarding your resources before you commit to fully leveling any character, not just Itto.
The materials needed to get Arataki Itto to level 90:
Mora: 2,092,530

Onikabuto: 168

Hero's Wit: 419

Prithiva Topaz Silver: 1

Prithiva Topaz Fragment: 9

Prithiva Topaz Chunk: 9

Prithiva Topaz Gemstone: 6

Slime Condensate: 18

Slime Secretions: 30

Slime Concentrate: 36

Riftborn Regalia: 46
The materials needed to get Arataki Ittos's talents to level 10:
Mora: 4,957,500

Crown of Insight: 3

Teachings of Elegance: 9

Guide to Elegance: 63

Philosophies of Elegance: 114

Slime Condensate: 18

Slime Secretions: 66

Slime Concentrate: 93

Ashen Heart: 18
On these lists, there are a few rarer items that you need to keep in mind when grinding for level and talent ascension materials:
Crown of insight
Crowns of insights are only obtainable through special events in Genshin Impact but don't worry. These events are running more or less all of the time, so you'll be able to get your hands on some sooner or later.
Riftborn Regalia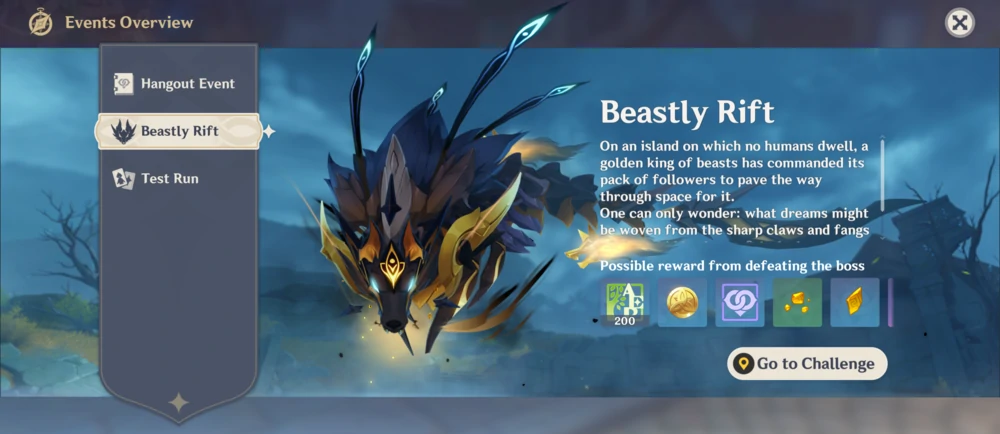 Riftborn Regalias can be obtained by defeating the Golden Wolflord on Tsurumi Island. To get to Tsurumi Island, you will first have to complete the Seirai Stormchasers quest and have begun the Through the Mist quest.
After you unlock the teleport point near the boss arena, you can come and go as you please and not worry about any more quests. I would recommend you bring at least one Geo character to the fight as they will help you destroy the wolf skulls with ease and allow you to finish off the Golden Wolflord.
Ashen Heart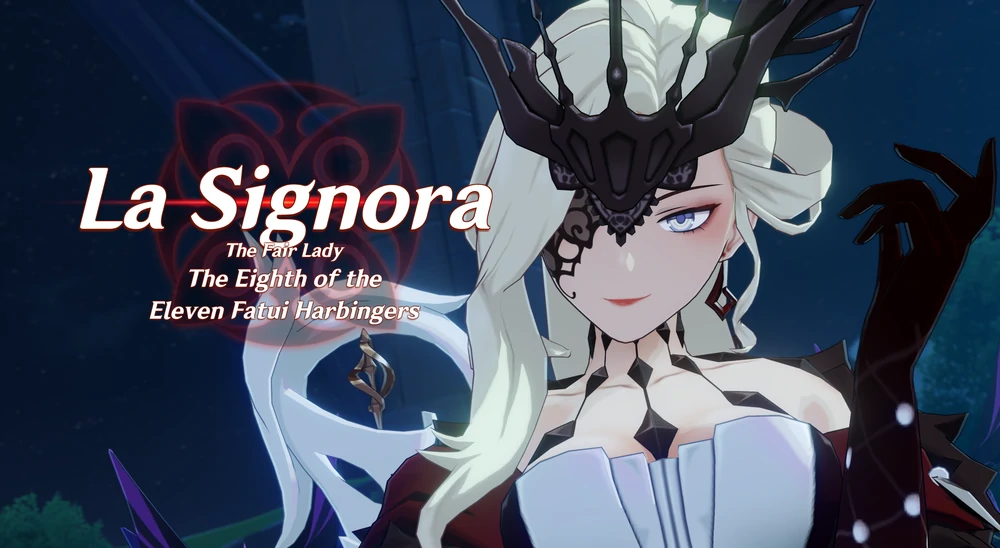 Ashen Hearts can only be obtained from the weekly trounce domain: Narakami Island: Tenshukaku. Otherwise known as the Signora boss fight, you can tackle the domain once a week to have a chance of obtaining an Ashen Heart. If luck is not on your side, you could also convert one of Signora's other boss drops, either a Molten Moment or a Hellfire Butterfly, into an Ashen Heart using a Deam Solvent. Remember, Dream Solvents are also a rare find, so only use them when you have to.
Weekly trounce domains can be a slog, especially if you have to do them alone, so I'd recommend jumping online with some friends to make them go faster and maybe have some fun along the way.
Arataki Itto Playstyle
Arataki Itto is a main DPS. As I said earlier, he has little to no off-field capabilities unless you want to be nit-picky and say that Itto's elemental skill is a taunt and is therefore useful for off-field support. I, however, would recommend you keep him in the DPS slot where he belongs, as this is where he will shine. His main attack can deal a ton of damage if you play your cards right, and his elemental skill can destroy enemies effortlessly. Also, Itto's elemental skill is a cow – what's not to love?
Talents and Passive Abilities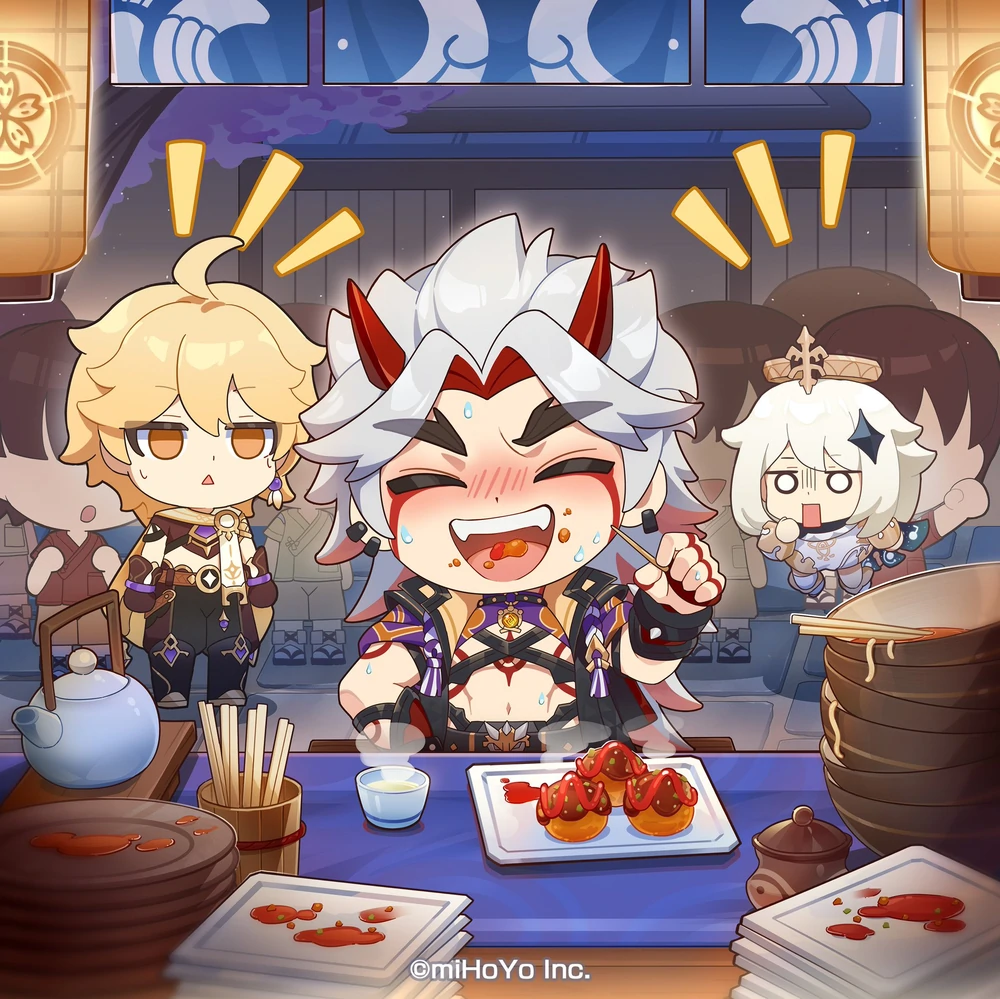 Normal Attack: Fight Club Legend
Itto's normal attack will allow him to perform up to four consecutive strikes. On strike two and four, Itto will gain one or two stacks of Superlative Superstrength. Superlative Superstrength appears on Itto's back in the form of an Oni mask, with parts getting brighter with every stack you gain up to five. By holding your attack button with five stacks of Superlative Superstrength, you will perform a charged attack that allows Itto to unleash a series of Arataki Kesagiri slashes. This will not consume any stamina and instead use up your Superlative Superstrength stacks. Itto will perform a final powerful slash when the final stack is used.
You can also press your attack button when plunging from a height to deal AoE DMG upon impact.
Elemental Skill: Akaushi Burst!
In my (not at all biased) opinion, this is the best elemental burst in Genshin Impact. When you use Itto's elemental skill, Itto will throw out Ushi, dealing Geo DMG upon impact. Ushi is a little cow, and he is adorable. His name is Ushi, which means "cow" in Japanese. That means Itto named his cow, cow. It's so on-brand for the Aritaki Gang leader that, to me, makes his elemental skill all the better.
Ushi deals Geo DMG when thrown at enemies, and he also acts as a taunt, drawing in their attacks. Ushi will inherit HP based on Itto's max HP, so the more HP Itto has, the longer Ushi can stay on the field. Even though a taunt is a good thing to have up, I would not recommend you invest too much into increasing Itto's max HP, as you should predominantly be using Ushi to deal huge amounts of Geo DMG and gain Superlative Superstrength stacks. Whenever Ushi takes damage or leaves the field, Itto will gain one stack of Superlative Superstrength.
Ushi is also considered a Geo construct, so he can resonate with other Geo constructs in battle, and is great for exploration in Liyue and the Chasm to help you solve some of the many puzzles you will encounter. Just remember that, unlike Zhongli's pillar, Ushi isn't going to be much help if you need to climb something; he's just a little guy!
Elemental Burst: Royal Descent: Behold, Itto the Evil!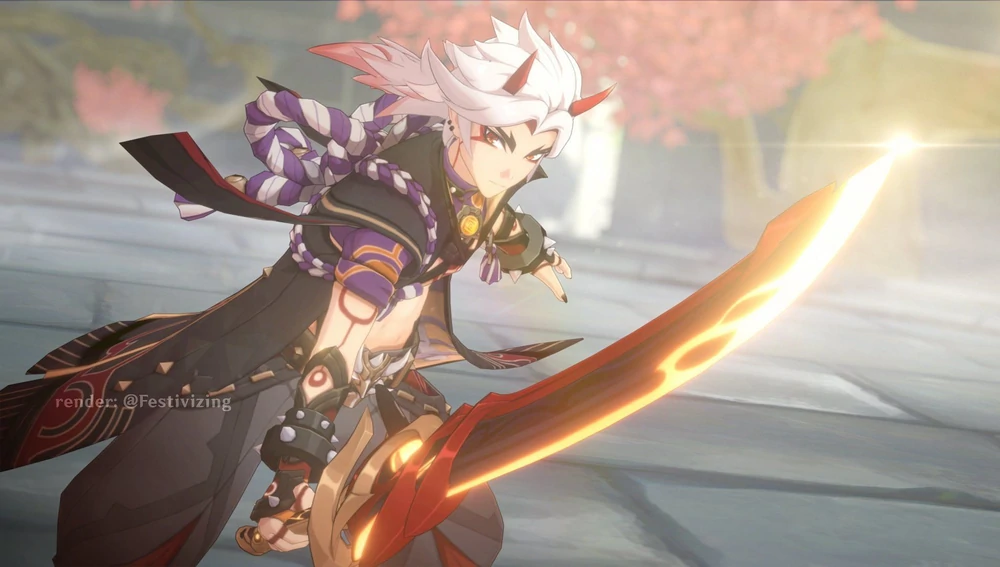 When you use Itto's elemental burst, he will transform into a raging Oni King and wield his Oni King's Kanabou in battle. This will convert all of Itto's attacks into Geo DMG and will also increase his attack speed. On the first and third hits of his attack combo, Itto will gain a stack of Superlative Superstrength, which you can then use to perform an insanely fast charged attack infused with Geo DMG.
When Itto's elemental burst is active, his ATK stat will increase scaling off of his DEF stat. This is where all of those "useless" defense artifacts you keep getting will have their moment to shine, as Itto is all about defense.
The drawback of Itto gaining intense power is that his elemental and physical RES will decrease by 20% as long as his burst is active, so you may find yourself being slightly squishier on the field for a little while. Itto's burst will also end early if he leaves the field before his burst ends, so be sure to set up as much as you need before unleashing the Oni King!
In terms of main talent level-up, I'd recommend that you level up Itto's elemental burst and normal attack at the same rate, with his elemental burst coming after. This is because when Itto uses his elemental burst, his normal attacks are converted, so you will want them to be as strong as possible to make his burst as strong as possible. Sorry Ushi, this time you have to sit on the sidelines for a while.
Passive Talent: Arataki Ichiban
After reaching ascension level one with Itto, Arataki Ichiban will unlock. This ability makes it so that when Itto uses his charged attack Arataki Kesagiri, he will increase his ATK speed by 10% every slash up to a maximum of 30% increased speed. This will also increase his resistance to interruptions, which is a nice ability as it means you don't necessarily need to run a shielder with him to benefit from his charged attacks.
Passive Talent: Bloodline of the Crimson Oni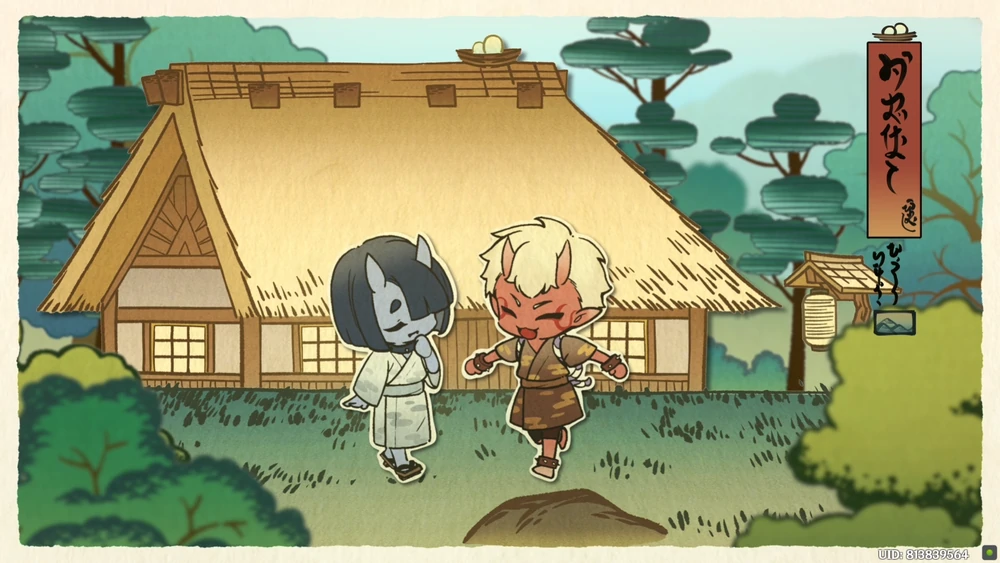 This passive talent will unlock at ascension level four and will increase the damage of Arataki Kesagiri by 35% of Itto's DEF stat, and is one of the biggest reasons why you want to lean into increasing Itto's DEF as much as you can. This very simple yet very effective passive talent will buff your Itto significantly so long as you have enough DEF to back it up, making it very worth your time to ascend your Itto ASAP.
Passive Talent: Woodchuck Chucked
Every Genshin Impact character has what I like to call their "utility passive," and Arataki Itto is no different. Woodchuck Chucked allows any party member to have a 25% chance to gain an extra piece of wood every time they hit a tree. At first, I wasn't sure how much of a difference this would make for the wood collection for my Serenitea Pot, but after around five minutes of wood collection with Itto in my party, I was set for several furniture sets. If you are at all invested in your Serenitea Pot, I would highly recommend you take Itto out for some good old therapeutic tree smashing.
Arataki Itto Constellations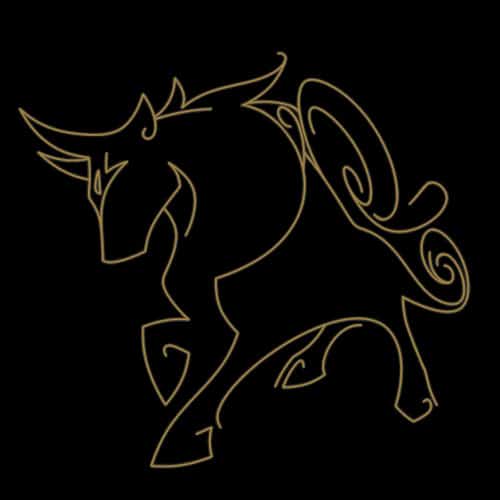 Constellations are a fantastic, if not expensive, way of taking an already amazing character to new heights. Even though this is the case, some constellations are far better than others, and sometimes constellations can be very difficult to get, especially if you want them on a five-star character. To start collecting constellations, you will need at least two copies of the same character, and if this character is a five-star character on a limited wish banner, you may end up having a hard time.
That being said, Itto performs phenomenally well at C0, so don't feel pressured to get any constellations on him for him to reign as the true Oni King. Itto's constellations act as a way to hone his skills further and bring him from great to incredible.
C1- Stay a While and Listen Up:

 After using Royal Descent: Behold, Itto the Evil, Itto gains two stacks of Superlative Superstrength. After one second, Itto will gain one stack of Superlative Superstrength every 0.5 seconds for 1.5 seconds.

C2 – Gather' Round, It's a Brawl:

 After using Royal Descent: Behold, Itto the Evil, each party whose element is Geo will decrease that skill's cooldown by 1.5 seconds and restore six energy to Itto. A maximum of 18 energy can be restored, and his cooldown can only be reduced by a maximum of 4.5 seconds.

C3 – Horns Lowered, Coming Through: 

Increases the level of Masatsu Zetsugi: Akaushi Burst! by three. The maximum upgrade is 15.

C4 – Jailhouse Bread and Butter: 

When the Raging Oni King state caused by Royal Descent: Behold, Itto the Evil ends, all nearby party members gain 20% DEF and 20% ATK for 10 seconds.

C5 – 10 Years of Hanamizaka Fame: 

Increases the level of Royal Descent: Behold, Itto the Evil by three. The maximum upgrade level is 15.

C6 – Arataki Itto, Present!: 

Itto's charged attacks deal +70% Crit DMG. When he uses Arataki Kesagiri, he has a 50% chance not to consume stacks of Superlative Superstrength.
Itto's constellations progressively get more powerful, and there is no mistake that his C6 makes him an absolute beast, but this is an incredibly expensive investment for any player, and for the sake of my wallet, I would not say that his C6 is viable for many people, so artifact sets are needed to pick up some of that slack.
If you are lucky, you may be able to pick up Itto at C1. This constellation reminds me a lot of Yanfei's Burst ability, where she will gain seal stamps over time, allowing her to perform a more powerful charged attack. Itto's C1 essentially allows him to do this with his Superlative Superstrength stacks, meaning you can do more charged attacks sooner, making it a very powerful constellation to have.
Many people would recommend C2 on a lot of characters. However, I think Itto's C2 puts him into a niche build. A Geo team with Itto is a good call, especially if you have Gorou, but this does also limit Itto to Geo teams only. Otherwise, it feels as though you are wasting your C4.
Itto's C4 can also be a nice buff for any team, but like his C6, the majority of players may not be able to get his C4 in the first place. There are other ways to boost your party's attack and defense that are far cheaper than splashing out for a C4 Itto.
Arataki Itto Artifact Sets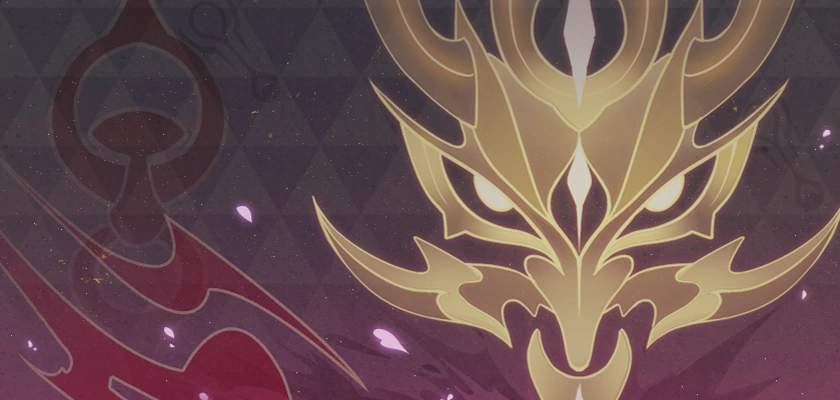 There are a few artifact sets that can work on Itto, but there is only one set that I would recommend you run on him long-term. As a lot of Itto's main damage dealing capabilities scale from his DEF stat, you need to invest as much as you possibly can into increasing Itto's DEF, which means you can finally have a use for all of those darn DEF artifacts that Genshin Impact has been giving you every single domain!
DEF is by far the most important stat for Itto's artifacts, so for each set, you want to have both DEF bonuses where ever you can. It does depend on how much you want to grind domains, but as a general rule, the more DEF you have, the better your Itto will be.
For substats on all of your artifacts, you are going to be looking for DEF, and as per usual, DPS rules CRIT DMG and CRIT rate are also going to be high up there on your priority list. Energy recharge is also always going to be a good thing if RNG isn't spitting out those perfect DEF and CRIT artifacts at you.
As for main stats, on your timer, you're looking for DEF% as this will boost your Itto. Like with many main DPS units, you want to try and get a Geo DMG bonus goblet, but if you're in a pinch, a DEF goblet will be good to tide you over. Either CRIT rate or CRIT DMG will be good for your circlet, and I would recommend looking at the substats on your other artifacts to figure out which CRIT stat is more in need of a boost.
This stat distribution will apply regardless of which artifact set you decide to give Itto. Remember, DEF is key!
Husk of Opulent Dreams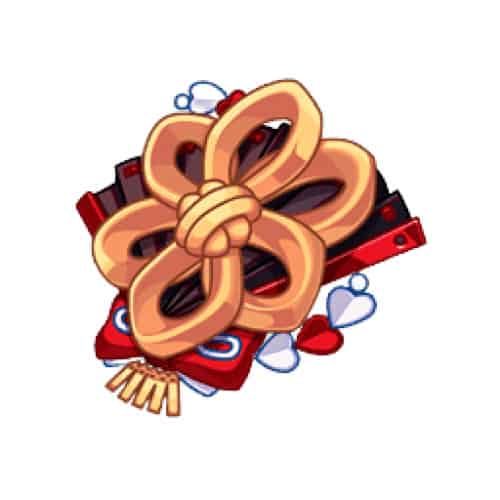 This is the first and, in my opinion, the best build you can run on Itto. A two-piece set will increase your DEF stat by 30% (remember what I said about DEF being key?), and a four-piece set will cause a character to gain the "Curiosity" effect.
When on the field, you will gain one stack after hitting an opponent with a Geo attack, triggering a maximum of once every 0.3 seconds. When off the field, your character will gain one stack every three seconds. Curiosity can stack up to four times, each providing 6% DEF and a 6% Geo DMG Bonus. When six seconds pass without gaining a Curiosity stack, one stack is lost.
This set will boost Itto's DEF and Geo DMG stats so much that you will be missing out if you choose to run another set on him. Of course, it is entirely up to you how you play your characters, but if you take anything from this guide, let it be that Husk of Opulent Dreams was made for Itto.
Gladiator's Finale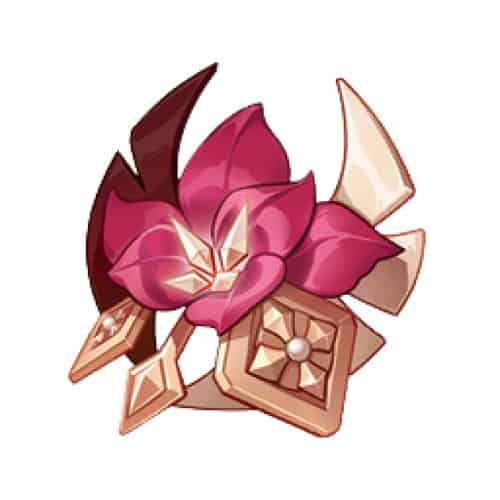 Another artifact set you could use with Itto is the Gladiators Finale set. You can use the Gladiators set on just about any main DPS. However, for Itto, the Husk of Opulent Dreams set blows this set out of the water.
A two-piece Gladiators set will increase your attack DMG by 18%, which you could combine with a two-piece Husk of Opulent Dreams set for a decent stat boost.
A four-piece Gladiator set will increase your normal attack DMG by 35% if your character is holding a sword weapon, claymore, or polearm, so Itto will be able to benefit from this bonus. I still believe that Husk of Opulent Dreams is an all-around better set for Itto, but Gladiator's is a good substitute for a temporary build.
Arataki Itto Weapons
Any claymore will work effectively on Itto, though if you want to boost his DEF stat as much as possible, there are fewer options for you. You do not have to run Itto's signature weapon, or any five-star weapon for that matter, if you do not want to, but in Itto's case, his signature weapon adds a lot to his kit.
Redhorn Stonethresher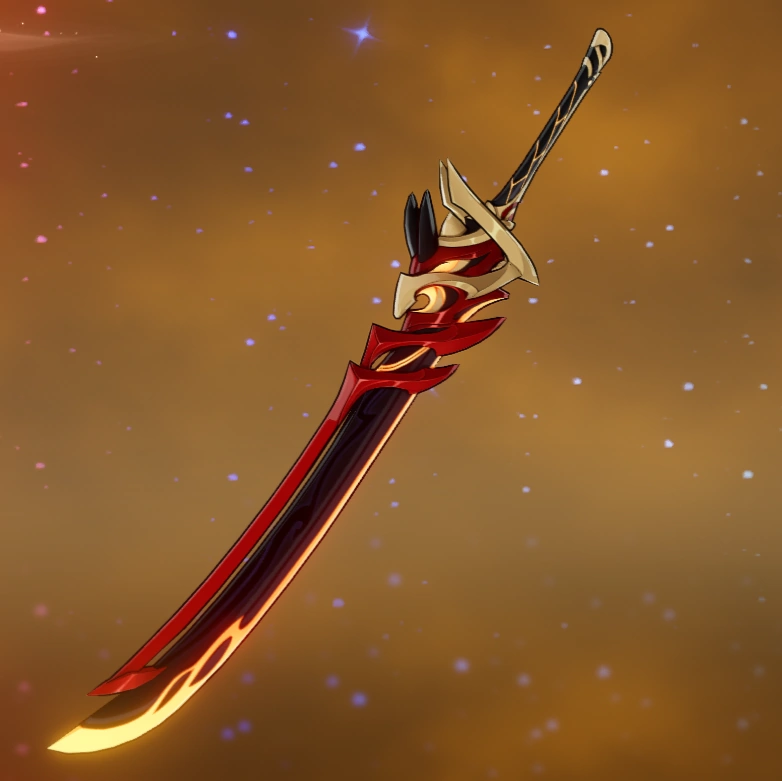 Itto's signature weapon is, of course, going to be the best weapon to use on him and is also the only five-star weapon I include on this list (although they would still work well).
It provides a bonus to CRIT DMG, which is always welcome on a main DPS. It also increases DEF by 28%. Normal and Charged Attack DMG is increased by 40% of your DEF stat, which makes this weapon useful for Itto.
Whiteblind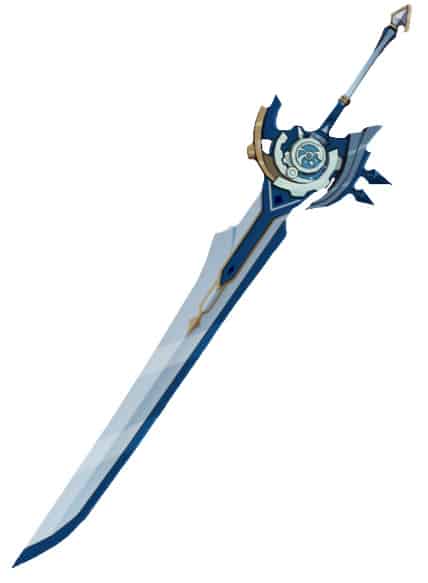 Whiteblind is a really good substitute for Itto, and it can be easily crafted at the Blacksmith, meaning you get it to refinement rank five in no time! Its main stat increases your DEF, which, as we know, is the best for Itto. It can also increase your ATK and DEF stats by 6% for 6 seconds when you land a normal or charged attack.
Team Compositions for Itto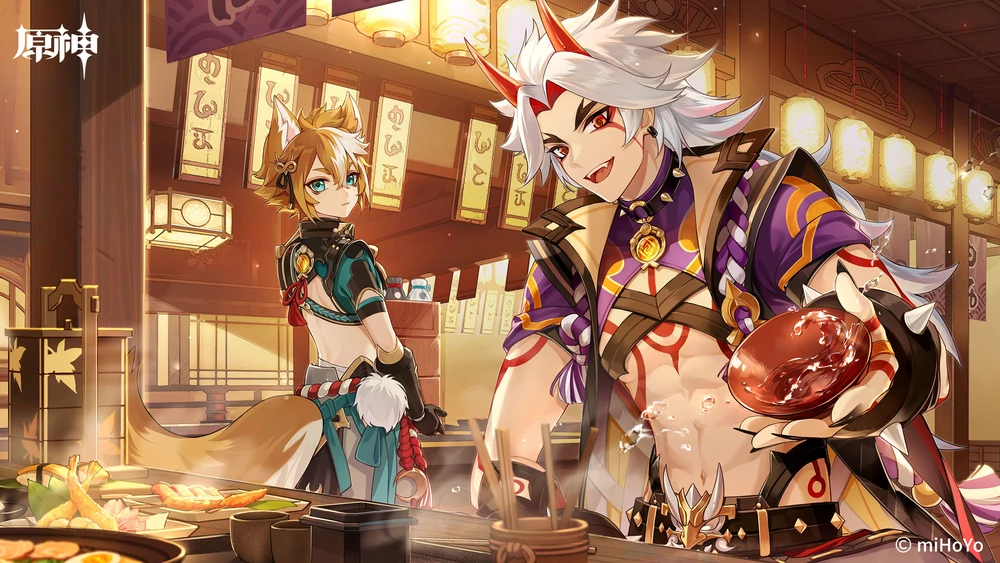 Itto can fit well into any team, and I would recommend keeping him in the main DPS slot. In general, you want to pair him with some elements that he can crystalize with, but some people enjoy running a full Geo team with him, which I have to admit is quite fun.
A pure Geo team would feature Itto in the main DPS slot, Albedo and Gorou in the sub DPS slots, and Zhongli for shields. This is an incredibly fun and incredibly powerful team. Though it isn't free to play friendly, it is a very good team that should be considered when team building for Itto.
The buffs gained from Albedo and Gorou alongside Zhongli's shields make Itto basically untouchable, so this is a very fun team to try. You could replace Albedo with Noelle or Ninguang for a slightly more free-to-play alternative. Keep Gorou where he is to benefit from your Geo team!
Itto can also work well alongside pyro characters for an extra ATK buff. Again, keeping Itto in the DPS slot but this time alongside Noelle as a sub DPS when Itto is on cooldown, and Xiangling as another sub DPS and off-field support will help Itto as well as being a free-to-play friendly option. Put Bennett on as your healer and support and gain the pyro resonance buff, and you'll be looking at a formidable team.
Q&A
Question: Will Itto get a re-run?
Answer: Yes! it has been confirmed that Itto will be returning in the 2.7 update, though we still don't know which four stars he will be with aside from Kuki Shinobu
Question: How good is Itto for overworld exploration?
Answer: Better than I expected! Being a tall model character Itto benefits from a slight speed increase when sprinting and climbing, but the fact that Itto gains more wood when chopping trees makes him great for exploring!
Question: Will we learn more about the Blue Oni?
Answer: Unfortunately, as of now, nothing is confirming that we will learn more about the Blue Oni and Oni history, but perhaps if we one day get a chapter two of Itto's story quest, we will get to find out more!
Final Thoughts
Itto is one of my favorite characters in Genshin impact. I love how bright and bubbly he is on top of being able to hit like a bus, and I hope now that you will be able to appreciate the crazy Oni too! Of course, we all know who the real star of this show is: everyone's favorite, Ushi!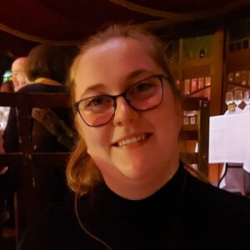 Latest posts by Bethany Gerrish
(see all)