No other game has amassed as much influence and attention as Genshin Impact in the last two years. From how it's doing, it'll be a long time before the game gets dethroned. None have gotten close to delivering the same tantalizing visuals, diverse characters, and massive open world that miHoYo has.
I got into Genshin in late 2021 and went with the F2P route since I wasn't comfortable with paying for non-essential expenses during the height of the COVID-19 pandemic. However, I knew several people who didn't have the same concerns. They were the ones that spent money every month to get the 5-star character and their 5-star weapon. Now that I think about it, they dropped 400 – 1,000$ every month for several months.
Having witnessed its allure firsthand, it wasn't surprising to find out that Genshin Impact makes an estimated 1 billion dollars every six months. But miHoYo isn't stopping at just making its players pay for 2D waifus and husbandos. At present, the company's in the process of spreading its reach directly into the real world with its scale figures.
Thinking about how well-loved the game is, I'm almost 100% positive that every piece will be in high demand. For this reason, this Genshin Impact figures guide will tell you how to obtain your best boy or girl in 3D so you won't get left in the dust.
Importance of Preordering
Only two licensed Genshin Impact scale figures have been out in the market, Paimon and Klee's. So you've got plenty of opportunities to secure the seven incoming figures in this list. The best way to do this is to preorder at local stores or have them reserve one for you if possible.
You're likely thinking, "Why do I have to preorder? I can just buy them when they're out? There's no difference." If that were always true, no collector would have to hunt for figures anymore.
Stores Only Have Limited Stocks
You see, most stores just carry a limited amount of figures, so they tend to get sold out quickly, especially the popular ones. Only the official distributors have the leeway to hold on to dozens of extra toys or collectibles. Regular retailers must pay their suppliers when the items arrive or a month later. As a result, they can't afford to stock up on premium figures which cost 100-500$ a piece.
Preordering Guarantees That 5-Star Character
Of course, there's still a good chance of scoring Genshin Impact figures when they first come out. But you have to act fast if this is your plan. Because at this point, you'll also be competing with other people who didn't preorder. Considering how big Genshin Impact is, it's safe to expect that there will be tons of potential buyers in line.
You can skip that tiring scenario entirely by preordering at your nearest toy store. All you need is the downpayment and order confirmation. Afterward, you can be at ease and wait until you have the Genshin figure you want without any trouble.
A Note About The Manufacturers
HoYoverse, being a Chinese game developer, relies primarily on Chinese manufacturers to produce figures of their IP or Intellectual Property. So if you're into anime figures, you won't see many of the usual figure-making companies that you may be familiar with, such as Alter, MegaHouse, and Aniplex.
I've got nothing against non-Japanese toy manufacturers since I'm not bothered much by brands. My focus as a collector is on the quality of the scale figures. But if you're a fussy buyer or collector and only want to buy from well-known Japanese companies, you'll have to compromise for Genshin Impact figures.
As you will see in this guide, five of the nine figures listed here are by Chinese manufacturers. But regardless of where they are from, all nine are stunning and will take any Genshin Impact fan's breath away. Just take a look at the beauty that's in store for you below.
All-Star Line-Up
If you're eager to create your own little Teyvat, then you'll have to purchase the following Genshin Impact figures:
These are all the released and announced Genshin Impact scale figures you can buy and order right now. It's not even half of the 51 characters in the game, but they should be able to bring Mondstadt and Liyue close to fans.
5-Star Figures for Genshin Impact Fans
#01 Lumine 1/7 by Kotobukiya
As the feminine half of Genshin's twin Outlanders, this figure of Lumine will brighten up any area or display cabinet. She's to illuminate the world, after all. But seriously, this Kotobukiya version of her is sure to be as pretty as the in-game character based on the promotional photos.
I've gotten my hands on many Kotobukiya figures, and they never disappoint. What you see in the announcements is what you'll get. Besides, you can't build a Genshin Impact collection or shrine without the game's protagonists.
Release date: April 2023
SRP: 169.99$
Pros
You can use two faceplates with this figure. The second face, a smiling faceplate, is free when you directly buy this from the Kotobukiya site
The sword included with this figure is the ascended version of the Silver Sword, which is a standard weapon in the game
The figure has the same airy and windy vibe that Lumine has in the game. This image of her is accurate to how Genshin Impact players see her movements and appearance while playing since she's always on the move outdoors
The base's design is of the grassy plains of the game, which gives a sense of immersion
The figure's entire appearance is the 3D adaptation of Lumine's official character portrait. It has the same pose, expression, and sword type
Since it's by Kotobukiya, it's going to have clean and precise paint quality
Cons
The figure's right hand looks awkward and unnatural. The distance between the thumb and the rest of the fingers seems exaggerated
It would've been nice if this figure had an extra sword, the dull blade. It's what the protagonist always uses during battles in the game's cut scenes
Adding a slime monster as part of the base instead of the fence would've given this more oomph
#02 Aether 1/7 by Kotobukiya
Being the male protagonist, it's natural that Aether's the first male character to get a figure. In contrast to Lumine's innocent-looking scale, this version of him evokes a more stoic atmosphere. This grave expression doesn't lessen Aether's princely appeal, as this figure conveys the same fierce determination as the character's in-game counterpart when in battle.
This figure would look incredible placed next to Lumine. It will be worth getting both of them if you have the budget.
Release date: April 2023
SRP: 169.99$
Pros
This figure has two faceplates that you can enjoy. The default face has a serious expression, while the bonus face has Aether smiling
The base of this figure has the same appearance as Lumine and Barbara's. So displaying all of them together will form a solid Treyvat theme
The position of this figure's hair emphasizes Aether's braid, which is one of the trademark features that set him apart from Lumine
I like how Kotobukiya molded this figure's abdomen because it looks realistic. The area has just the right amount of definition to blend in with the overall design
The wooden signpost is a simple yet fitting marker to differentiate this figure's base from the other Kotobukiya Genshin Impact figures without overwhelming them
This figure is a generally appealing version of Aether because it's got his classic pose from the official illustrations
Cons
A bonus backdrop would've fit it nicely since it would complete the figure's diorama feel
You'll have to be mindful of this figure's head since it has an ahoge, a strip of hair on top of the head. Because of its thinness and placement, the ahoge may accidentally be damaged or broken off
#03 Paimon 1/7 by HoYoverse & Apex
Everybody's favorite emergency food is ready to tempt fans in person with this adorable 1/7 scale figure. Standing at 5.5 inches tall in all its PVC glory, Traveler's talkative buddy is slightly taller than a Nendoroid. As such, this version of Paimon is the perfect size to display on the desk should you want her company, even when outside Teyvat. All that's missing to make this the real-life Paimon is the little runt's blunt yet funny side comments.
Release date: June 2021
SRP: 81.99$
Pros
This figure is just 2 inches bigger than a Nendoroid. Hence this version of Paimon has a body that's proportionate to her size in the game when you display it next to the other Genshin Impact figures
Since this figure has a simple look, it'll be an excellent companion piece to the Aether and Lumine figures. It'll blend in easily with either one
This figure has the same pose that Paimon repeatedly does in the game
It's the only official premium Paimon figure
Due to its size and basic design, it's not as expensive as the other figures in this list
This figure doesn't take up much space, making it ideal for displaying on desks, or narrow surfaces
Cons
Even though it's the first Genshin figure, it's a little rough along the edges. It's not as high quality as the Klee figure despite having the same size and coming from the same manufacturer
The color of this figure looks faded, which contributes to its lackluster appearance
This figure's base should've been transparent to make it easier to blend in with other figures
This figure's frontal view is its best angle, as it'll look off at different sides
#04 Ningguang 1/7 by HoYoverse
She may be a 4-star character in the game, yet this jaw-dropping Ningguang figure deserves a 5-star ranking. Every inch of this diorama oozes the sophistication and authority she possesses in the game. I remember being speechless when I saw her photos pop up for the first time. Because not only is this Ningguang figure gorgeous, but it also comes with a portion of the Jade Chamber's main room.
This figure will undoubtedly be fantastic as the centerpiece of your Liyue or Genshin Impact collection. Don't even think about letting this Geo user slip through your fingers.
Release date: October 2022
SRP: 414.99$
Pros
The diorama includes Ningguang and a part of the Jade Chamber's interior. This figure makes me feel as if I'm being given a private audience by Liyue's big shot Tianquan
This figure captures Ningguang's elegance and her vibe in the game. From her pose, the furniture, accessories, and base – everything matches how she looks in the cut scenes
The diorama fully projects the classy energy and atmosphere of the Jade Chamber
This diorama has loads of intricate designs, which boosts its attractiveness and makes this figure set look high-end
This figure will be hard to top, meaning there's a good chance that this will become a grail figure later
The smoke effects have sufficient opaqueness to give the illusion of real smoke
Cons
The entire diorama will eat up a lot of space since it has a height and width of around 10 – 12 inches. Therefore it won't easily fit on many people's shelves or display cases
It's expensive and might not be available at all stores since it's by a Chinese company
Based on the photos, this diorama has many accessories and will require assembly
#05 Mona Astral Reflection Version 1/7 by Wonderful Works
Although Mona can read fate, it seems that she can't control the direction of where her Mora goes. She's an absolute astrology nut who pours all her resources into her life-long passion. I can't blame her for often starving in the name of astrology, though, as I've shown a similar dedication towards games and figures.
Mona is also one of the most famous female characters in the game due to her enticing attire. Many of her fans are happy that this hydro catalyst user is replicated exquisitely in this Wonderful Works figure.
Release date: September 2022
SRP: 219.99$
Pros
I love that this figure's pose highlights Mona's behind because it's one of her famous assets. Plus, the position isn't overtly sexual and matches with how Mona moves in the game
The layout and design of this figure embody Mona's snobbish attitude in the game. It correctly shows off her pride and confidence in her skills
This figure's base is nicely done and doesn't look cheap. The water ripples reinforce Mona's powers as a hydro user
The figure has superb paint quality, and the stockings, in particular, don't look flat
Wonderful Works duplicated Mona's character design carefully. There isn't an accessory or color that's out of place or misaligned
Since this figure is by a Japanese company, the sculpt accurately accentuates the character's curves
Cons
Water or star effects would've been a welcome addition to this figure since Mona's always surrounded by water when she casts a spell
This figure is missing a key piece of Mona's design in the game. It's the book she uses in the cut scenes which is vital since she's a catalyst user
#06 Keqing Piercing Thunderbolt Version 1/7 by Apex
Contrary to her delicate appearance, Keqing is outspoken and has a strong will. Liyue's Yuheng isn't afraid to vocalize her distrust towards others, whether human or Adepti. She firmly believes in the capabilities of humans and wants society to flourish independently away from the gods.
In line with the electro user's personality, Apex constructed this noble and enchanting figure of Keqing. This figure makes me feel like I'm in the game, as it radiates her graceful sword fighting and fluid motions.
Release date: December 2022
SRP: 259.99$
Pros
This figure's dynamic pose is a duplicate of Keqing's iconic stance in the game. It's her attack position when she activates her Elemental Burst Starward Sword
The elevated base adds to this figure's shelf presence. It makes this version of Keqing look more intimidating even though the character's among the shortest in Genshin Impact at 5'1
This figure is an excellent representation of Keqing. It has two of her recognizable features, her default attire, and battle stance
This figure comes with two different versions of the Lion's Roar sword to recreate the before and in-action image of Keqing's burst
The gradient colors of this figure are remarkable and effectively translate the character's ethereal beauty into 3D
You can see the Electro Vision's details on this figure's back, which is critical to Genshin Impact's characters.
Cons
The black base should've been excluded, or at least had the same design as the rest of the base
Instead of the 2 Lion's Roar swords, the other accessory should've been the Primordial Jade Cutter sword because it's Keqing's best-in-slot weapon
This figure measures 12 1/2 inches tall, so it may not fit in small display cases or shelves
#07 Ganyu Plenilune Gaze Version 1/7 by Apex
Whenever I spot Ganyu, I think of the saying, "appearances can be deceiving." Because even though she's soft-spoken and has a polite demeanor, Ganyu is one of the strongest DPS characters in the game. Just look at the Genshin Impact community, and you'll see the cryo user in many team compositions.
Her awesomeness doesn't stop there, though! She's also an Adeptus that's been around since the Archon war, thousands of years ago. Yep, she's a senior with those looks. With that background, it's evident that any Genshin Impact collection needs to have this Ganyu figure.
Release date: February 2023
SRP: 224.99$
Pros
This figure will appeal to most Genshin Impact fans since it's from Ganyu's official character profile
The elevated position of this figure's hair complements the outfit. It allows Ganyu to show off the beautiful back design of her costume naturally
The crystal orb is attached smoothly to the figure's hand and appears to be as clear and detailed as real marble
The way that the outfit is layered gives the figure a sense of realism that I appreciate
The contrasting colors of this figure follow Ganyu's design from the game, which makes it more eye-catching. It's because the game version has richer colors while the illustrations have lighter hues
Cons
The base is bland and adds nothing to the figure. It should've had a better design since this version of Ganyu already has a simple pose
This figure may have leaning issues due to how it's attached to the base
The color of the bell accessory and the silver lining of her attire is supposed to be a shade of gold, not a silver-beige color
#08 Barbara 1/7 by Kotobukiya
Barbara is the very incarnation of the pretty girl next door trope with her bubbly and charming personality. She's so personable that she's loved by many as Mondstadt's idol and serves the Church of Favonius as its Deaconess. Talk about a talented cutie with a purpose!
On top of all that, this 4-star hydro character is a reliable support healer that can mesh well in any type of team. So if you're part of Barbara-sama's Fan Club, this Kotobukiya figure of her should be a must-have for you.
Release date: September 2022
SRP: 179.99$
Pros
When you place an order on the Kotobukiya site, you'll get an extra faceplate that you can use for this Barbara figure
The colorful musical notes effects go perfectly with this figure since Barbara's a singer
This figure's base has a similar design to Aether and Lumine's. You'll have a uniform look when you display the 3 of them together
The placement and design of the musical notes give the illusion that they're floating. The effect parts are also attached seamlessly and don't look like they're just hanging onto the figure at all
This figure's paint job and sculpt will have the same high quality as the promotional photos. Most stocks will be nearly flawless
The figure's pose is from Barbara's character banner in the game. Getting this figure will be as though you're taking a concrete piece of the game with you
Cons
The base is lacking compared to the travelers' since it's just a patch of grass
The expressions of this figure's two faceplates are too similar to each other. Kotobukiya should've made a different bonus faceplate
#09 Klee Spark Knight Version 1/7 by HoYoverse
Don't let Klee's petite size fool you. This troublemaker Knight of Favonius is a pyromaniac who enjoys creating bombs and making things explode. She's just as crazy for explosions as Megumin from the anime Konosuba. Klee's destructive nature has been well-received by fans, though, since she's one of the crowd favorites.
I can't resist her cuteness, too, and suggest you add this precious-looking figure of the chibi pyro user to your shelf. Just don't put her next to a Diluc figure, should he ever get one, to keep the peace.
Release date: February 2022
SRP: 264.99$
Pros
The inspiration for the design of this figure is Klee's official banner illustration from the game. Its dynamic pose further stresses her playful personality
The Klee figure is attached to the base, so there's no risk of damaging it since it's already good to go. You simply have to insert the two detached effect parts, and it's ready to display
This figure's base is impressive. The moss-like material gives it a textured appearance and a believable grassy image
The details of this figure are clean and faithful to Klee's design. It even has her Dodoco keychain on the bag
This version of Klee includes many of her distinct features, like her Elemental Skill, Jumpty Dumpty, and attack pose
This figure looks good at any angle since there's a lot of detail going on all around it
Cons
This figure is quite expensive for its size, considering it's way smaller than regular 1/7 scale figures
You have to be attentive when you handle the figure because the additional effect parts can easily fall off
Credible Stores
Since counterfeit figures are rampant, you may unintentionally buy one if you aren't careful. Just search for the Paimon 1/7 figure online, and you'll see what I mean. Even I was overwhelmed with the hundreds of fake Paimons readily available at ridiculous prices.
So, when buying scale figures, it's best to always stick to official or affiliated stores. That's what I've done since I started collecting in 2015, and I've never regretted it.
Many collectors, including myself, have tried and tested these anime specialty stores. Your satisfaction and the figures' authenticity are guaranteed 100%.
Japan-based stores
US-based stores
Top Q&A
Question: Who Are The Top 5 Most Wanted Characters in Genshin Impact?
Answer: Based on the data collected by Genshinlab, the five most pulled-for banners in Genshin Impact history are the following:
• Ayaka
• Raiden Shogun
• Yelan
• Venti
• Hu Tao
• The total amount for each banner didn't go below 25 million dollars.
Question: Are There Genshin Characters I Can Buy Right Now?
Answer: Yes. For figures, the 1/7 scale figures of Paimon and Klee are already available to purchase.
As for smaller toys, there are 2 Nendoroids of Genshin Impact characters, Aether and Lumine. The twin travelers are also available as Funko Pops, along with Paimon.
There are more to come, but if you're not willing to wait, those are the only available toy lines with Genshin characters in stock.
Question: Can I Get All The Characters in Genshin Impact?
Answer: It's hard, but yes, you can get all the characters in the game whether you're a F2P or P2W player. The significant difference between the two is the time you'll have to wait to acquire all the characters.
When you choose the F2P route, you can only get Primogems by doing the daily and special quests consistently. Your pulls are limited to the Primogems you save up throughout your gameplay. This path will take longer and more effort to accomplish your goal since you'll have to farm Primogems as much as possible.
For P2W players, you can pull as much as you're willing to spend per banner. The more Genesis Crystals you buy with real money, the more Primogems you get. So the bigger you spend, the higher your chances are of pulling the characters in the banner, especially when you hit the pity count in the game.
Tips on Collecting Genshin Impact Figures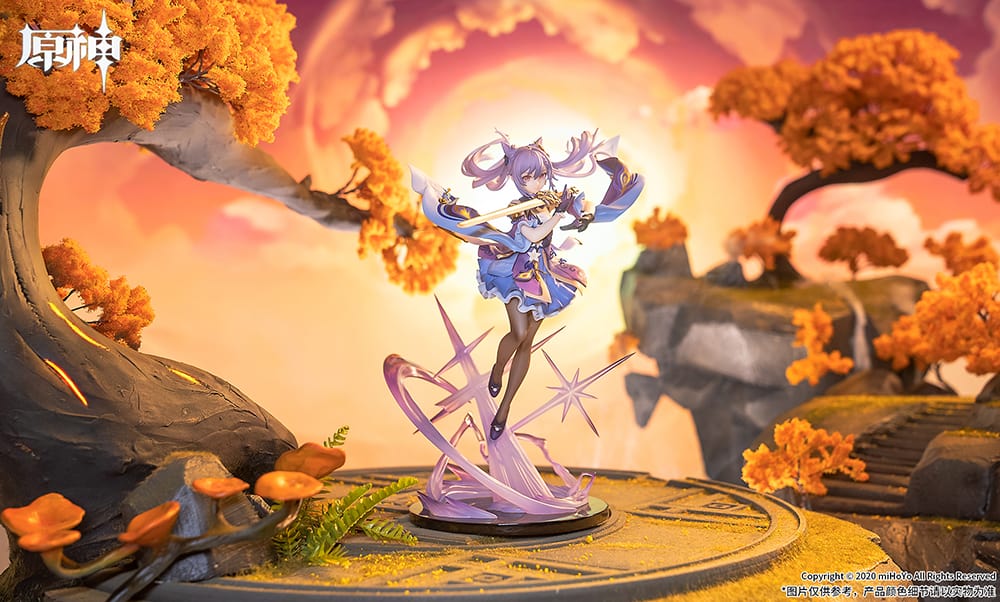 Since Genshin Impact is thriving, you can expect more and more figures of its characters to come out in the next few years. The game has gotten nine figures in less than two years since its release. But as I mentioned earlier, the odds are high that many of them will continue to be produced by Chinese companies.
Yet if you prefer figures from mainstream figure-making companies, such as Aniplex, Alter, and Good Smile Company – it will take some time. Simply waiting will lead you to miss out on several high-quality figures, like the Ningguang and Keqing 1/7 scales.
Now, it wouldn't be a big deal if you could obtain the figures anytime after release. However, these types of products are often limited or single releases only. Once they're gone from the stores, you'll have to pay a higher price for them in the aftermarket.
So while they're still within reach, it would be better to make up your mind soon. Place your order before the preorder or available label becomes a grail. Don't wait for that 200$ price tag to become 400 – 600$.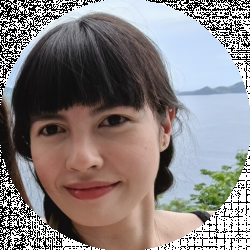 Latest posts by Charissa Fuentes
(see all)