Genshin Impact is an open-world RPG game that offers various in-game materials for players to collect. Throughout your journey in Teyvat, you'll obtain different in-game collectibles and use them for multiple purposes. Genshin Impact heavily focuses on farming mechanics where players have to collect specific materials for weapons or characters upgrades.
Since day one, I've been playing Genshin Impact and vouch that you need to dedicate some time to farm different materials for Genshin Impact characters. So, it's always better to collect whatever materials you can get your hands on.
You will contain character-specific materials, and some materials spawn in particular regions. Noctilucous jade is one such material you'll be gathering for certain characters, and here I'll be going over its details.
But before that, he's a summary of what you can expect from this Noctilucous Jades guide:
Noctilucous Jade Details
Locations to farm
Character's Ascension
Tips for farming
Concluding with common FAQs
Noctilucous Jade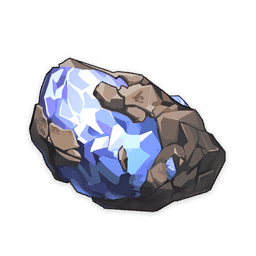 Noctilucous Jade is a rare mineral that glimmers in the dark. Noctilucous Jade is a mutated gemstone that has condensed from the flourishing elements of the world.
Noctilucous Jade is a local specialty to Liyue, which means you can only find it in different areas of Liyue. You will find it mostly in caves under mountains or structures alike. So, expect to see them around crystal ores, white chunks, iron chunks, or other types of ores.
Noctilucous Jade appears like dark blue crystal ore covered in the rock around its bottom. You can obtain it by breaking it with the help of a claymore, and it'll fall on the ground for you to collect. I'll recommend you have a claymore character in your party to easily break its shell and organize more efficiently as you'll be going over different places to collect them.
Generally, it takes around 48 hours for in-game items to respawn, which counts as real-world time. So, it's better to have some friends with whom you can co-op and collect Noctilucous Jade faster.
Locations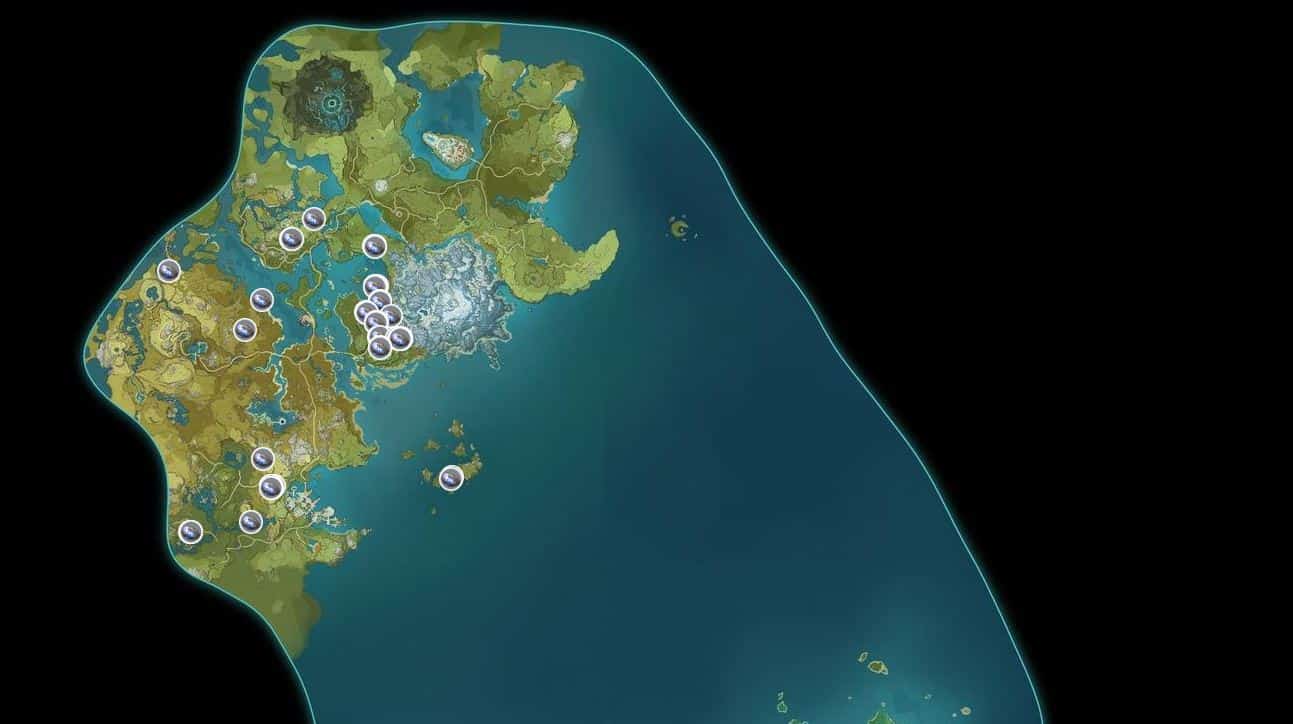 Shop: Genshin Impact has different shops to buy in-game material from NPC merchants. Noctilucous Jade can also be purchased from NPC Shitou in Liyue Harbor for 1000 Mora. You can buy all 5 Noctilucous Jade from him for a total of 5000 mora and recheck his stock every three days.
Noctilucous Jade in-game locations: You can use Genshin Impact's official interactive map for finding in-game Noctilucous Jade locations. Moreover, you can find many other resources by changing the item you want to collect. The official map also features a route function to create your farming route and share it with your friends. So, this way, you can share different weekly farming routes in your friend's group and help them progress!
Make sure to take benefit of the in-game map marker, which you can pin on the map to remember a particular place or farming location. I always use that feature to mark specific areas to collect crystal flies, and whenever I teleport near that place, I check on them to collect materials over time. This way, farming won't be a burnout for you, and you'll be able to collect small amounts daily overtime.
Character's Ascension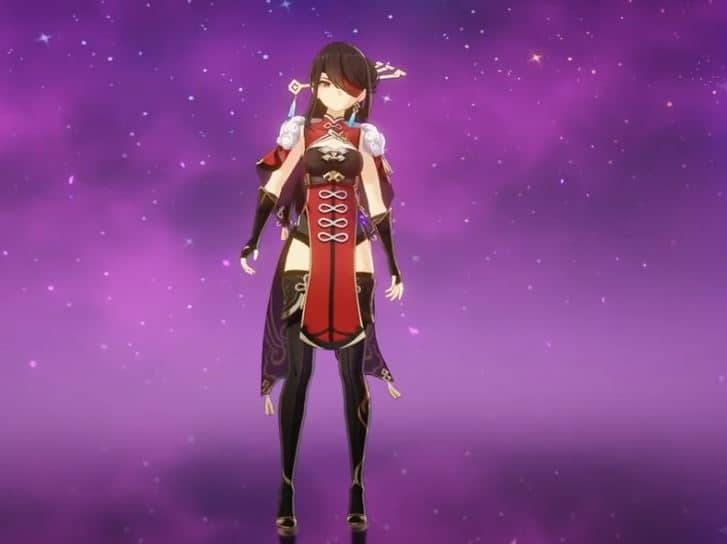 As of writing this guide, Genshin Impact has two characters who use Noctilucous Jade as their ascension material. Beidou and Yanfei are both 4-star characters who use Noctilucous Jade to ascend. 
Note: As of writing this guide, Genshin Impact 2.4 doesn't use Noctilucous Jade in crafting and weapons.
Beidou: She is a 4-star electro claymore character specializing in providing off-field damage to the team. You can also use her as the primary damage dealer if you feel like it. Beidou scales very well with more constellations and will help you longer. Beidou requires a total of 168 Noctilucous Jade for her ascension above level 80. So, make sure to mark those locations and spend some time farming for Captain Beidou!
Yanfei: She is a 4-star pyro catalyst user suitable for the primary damage dealer role. Yanfei also gets better with constellations and provides an extra damage boost to her overall abilities. Yanfei requires 168 Noctilucous Jade for her ascension above level 80 as well.
So, now you know that both of these characters need Noctilucous Jade for their ascension, it becomes crucial to farming for them. And, if you have both of these characters and you want to ascend them, you better have some time free over the weekend for farming Noctilucous Jade in-game.
Tips for Farming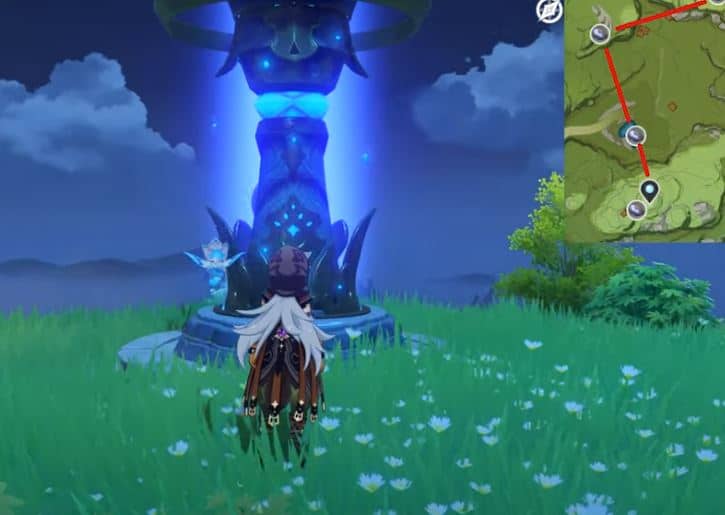 Here are a few tips from my end, which you can follow for farming different in-game materials. You can adapt some of these tips and improve farming efficiently.
Double Anemo: Genshin Impact has a concept of Elemental Resonance, where you get overall team benefits if you have two party members of the same element. Impetuous Winds is one among them, which means if you have two anemo characters, you'll get the following benefits for your overall party.

The stamina consumption rate by party members is reduced by 15%.
The movement speed of party members is increased by 10%
Elemental Skill cooldown is decreased by 5%

Character Passive Talents: If you're a beginner, having characters like Kaeya and Amber will efficiently help you explore areas. Characters in Genshin Impact have passive talents that can provide them or party members' unique buffs.I'll be going over the passive talents of the two characters you get initially.

Kaeya Alberich: Kaeya's passive talent, Hidden Strength, reduces sprinting stamina consumption of party members by 20%. This passive talent doesn't stack with other passive skills from characters that provide the same effects.
Amber: Amber's passive talent, Gliding Champion, decreases the gliding stamina consumption rate by 20%. This effect is not stackable with passive skills, which provide the same effects.

Food: Genshin impact has a different variety of food that players can consume in-game for other effects and boosting specific stats of their characters. There is a lot of food that focuses on stamina consumption and can either reduce stamina consumption rate or replenish some stamina. I recommend collecting some ingredients for stamina dishes and making some of them. You can consume them before exploring a new area and don't have to worry about running out of stamina more often.
Team Composition: I always keep one bow character at the party because you may have to shoot a floating slime or a bloaty floaty here and there. It's better to have different weapon-type characters or elements in the party to deal with any situation you get yourself in. You can use each weapon for other purposes, and some particular character abilities could be better in specific cases.Suppose you can use claymore characters to break ores and different enemy shields. And use a bow to shoot flying anemo slimes or hit enemy targets. Swords or polearms can help you aim more precisely and cut woods from trees. As far as catalyst users are concerned, you can use them to apply area-wide abilities or use sucrose to clear an area of enemies while exploring. Genshin Impact has different characters with unique skills, and you should benefit from these perks.
FAQ
Now, you may have some questions after reading this guide. Let's go over a few common ones before wrapping up.
Question: How many Noctilucous Jade should I farm?
Answer: If you have Beidou or Yanfei, you need to collect Noctilucous Jade for their ascension phases. Otherwise, there's no crafting recipe or weapon's ascension which uses Noctilucous Jade. So, you can farm it according to your time and don't need to worry about stacking them in abundance.
However, I'll still recommend you farm a couple of them extra to be on a safer side. That's because it may be possible that some new weapon or character launches in future Genshin Impact update and use Noctilucous Jade for ascension.
Question: I feel farming is too tiring, what should I do?
Answer: Genshin Impact heavily focuses on farming different in-game materials, and it's no wonder even I feel burnout sometimes. I'll recommend you farm in co-op mode; that way, you can farm faster and get help from your friends.
Most of the time, even if none of my friends are online, I join strangers' worlds and ask their permission to farm. Some of them are nice and even help me with the farming materials I require for my characters. So, your best bet to farm is to co-op, and you may find someone who'll be your future partner in events!
Question: I'm a mobile player; what should I farm efficiently?
Answer: So, there are two options you can choose from. Firstly, you can get either co-op with friends or strangers online and ask their permission to farm in their world. This way, you'll be able to cover many areas faster, and fighting enemies would be much easier than solo mode.
Secondly, if you want to farm on your own, I recommend you open the genshin impact official interactive map from Mihoyo. Now, let's suppose you're farming for Noctilucuous Jade; you can select it from the map and go to that area in-game. After going to that area, like a sub-area which you can cover. Genshin Impact has different markers for maps which you can use in-game and marks other locations for unique items. This way, you can cover a small area and keep the things with different symbols and names. You will be able to replicate the official map in-game, and next time, you'll know locations where you can collect materials.
Conclusion
Noctilucous Jade is a local specialty to Liyue and is available in that particular region. Genshin Impact has characters that use certain local specialties for their ascension, and Noctilucous Jade is one among them for Beidou and Yanfei.
You'll need to collect Noctilucous Jade for these characters and get them to better ascension levels for boosting their overall damage. I'll recommend you invest appropriately in characters you love to play, and this way, you'll be able to clear in-game content quickly.
As far as end-game content like Spiral abyss is concerned, you may require to optimize your team compositions; however, investing in characters in the long run constantly pays off. So, please don't feel shy to invest in characters and dedicate time.
I'll also recommend you not rush farming as it can make you feel burnout, rather play casually and enjoy the in-game world. This way, you'll be able to progress daily and stack up many things in your inventory.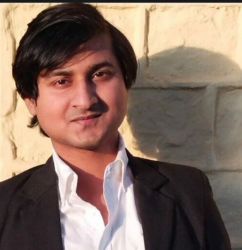 Latest posts by Himanshu Verkiya
(see all)