Genshin Impact is filled with exquisite in-game materials to collect. Genshin Impact has a vibrant open world where you can roam and collect different materials. It offers you a choice to invest in your characters and raise their levels by using the materials you collect throughout your journey.
With Genshin Impact featuring a wide variety of collectibles, you need to focus heavily on farming materials. Whether it's ascending characters, weapons, talents, or even crafting and cooking, you need to collect unique materials.
In this Cor Lapis Genshin impact guide, we'll be going through one of the in-game materials, "Cor Lapis", which you can use on different characters. Worry not! Farming materials isn't as tough as people make it. If you're playing Genshin Impact daily, you'll have a lot of materials in no time!
Before going into details, here's a summary of this guide.
What is Cor Lapis?

Different uses of Cor Lapis and How to get it

Locations where you can get Cor Lapis

Tips for farming Cor Lapis

Concluding guide with a FAQ section
What is Cor Lapis?
A precious crystal of condensed pure Geo element that usually grows along with other minerals. It's also commonly called "Cor Petrae." ~ in-game description
Found under cliffs in Liyue

Recommendation: Found on Mt. Hulao
Cor Lapis is a local specialty to Liyue region, which means you can only find it in the Liyue region. Cor Lapis is found more in the areas that are geographically mountain terrain. So, it means you can expect them to be around rocky mountains, cliffs, caves, or hilly areas.
Different Uses of Cor Lapis?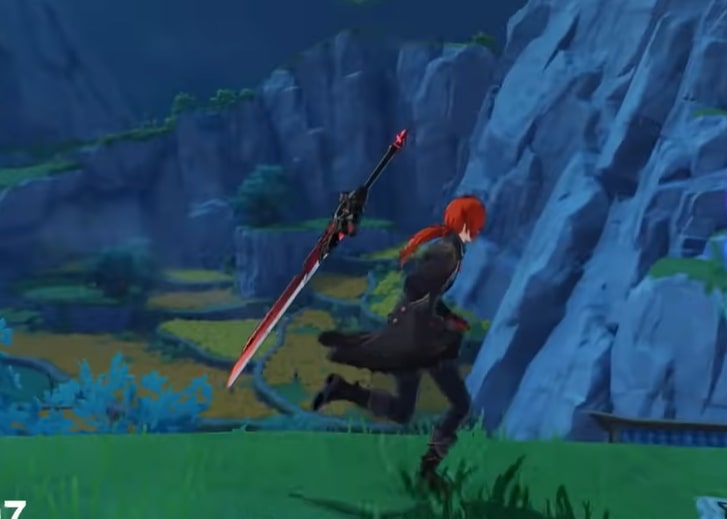 Ascension
Chongyun, Keqing, and ZhongliAs of writing this guide, Genshin Impact 2.4 has three characters that use Cor Lapis as their ascension material. Chongyun, Keqing and Zhongli are Liyue based characters that use Cor Lapis as their ascension material. You need 168 Cor Lapis for each to get them to their maximum ascension level.
Crafting
Let's go over different items which you can create using Cor Lapis
Unmoving Essential Oil (3-star potion)
Grants greater affinity for Geo, boosting Geo DMG
You can feel the fine Geo pellets within when applied. It's said to help with physical injuries.
Effect: Increases all party members' Geo DMG by 25% for 300s.
Items needed: 1x Frog, 1x Cor Lapis
If you're using a Geo Character and want a buff to your Geo DMG, you can use this potion. I'd say it's more suited for content creators or people who want to showcase damage.
Dustproof Potion ( 3-star potion)
A potion that boosts Geo RES and keeps one from getting bothered by sand and dust
It has a strange taste not unlike that of magnets. It keeps a traveler clean from all the sand and dust out there.
Effect: Increases all party members' Geo RES by 25% for 300s.
Items needed: 1x Butterfly Wings, 1x Cor Lapis
This potion will help to increase your character's Geo Resistance, meaning you'll take less Geo DMG from enemies.
Geoculus Resonance Stone (3-star consumable gadget)
A stone that can be used in Liyue to search for nearby Geoculi
This exquisite stone plate imitates a certain mysterious quality of the Geo Statues of The Seven, causing it to lead people to the location of Geoculi.
Elemental Oculi represent the lost power of the Statues of The Seven — perhaps offering this power back to the statues also has significance for the lands that the gods watch over.
Items needed: 5x Cor Lapis, 5x Glaze Lily, 1x Crystal Chunk
Quite helpful for finding that hidden Geoculus you're missing. Mind that after you use Geoculus Resonance Stone, it'll show the location of nearby Geoculus.
I'd recommend you follow the Official Genshin Interactive map and keep marking the Geoculus you find. This way, you'll be able to collect most of them, and if any Geoculus would be remaining, you can find it using Geoculus Resonance Stone.
I'd not recommend making more of these stones because once you see all of them, the remaining Genshin consumables would be worthless. I made this mistake, and there are still 12 Geoculus Resonance Stones left in my inventory.
Geo Treasure Compass (4-star Gadget):
A compass that can be used in Liyue to search for nearby chests
The land of Geo is rich with valuable resources, with treasures hidden throughout the mountains and wilderness just waiting to be found.
Items needed: 10x Golden Raven Insignia,30x Cor Lapis, 50x Crystal Chunk
Whenever I'm roaming in a region, I always equip that region's treasure compass to find a left out chest. I prefer to use online interactive maps to keep track most of the time! I'm not perfect and miss a couple of them all the time.
When roaming, I always use the compass and find chests hidden in bushes or under rubble.
Yellow dye (1-star furniture material)
Yellow dye. It will surely be of use in making furnishings
When you start building your Serenitea pot, trust me, you'll need many materials to make different types of furniture.
Items needed: 1x Cor Lapis
Luckily, I played Genshin for quite a time daily, and plenty of materials were already in excess in my inventory. But, if you plan to make furniture in your Serenitea pot, you'll need to collect many materials.
So, if you'll have some time to make some extra runs for collecting Cor Lapis, then I'd recommend you to do so. Many furniture items require yellow dye, and stacking up a couple of Cor Lapis will help save your time to collect them again.
Locations Where You Can Get Cor Lapis:
Here are a few locations I prefer to visit for farming Cor Lapis:
Shop

You can buy 5 Cor Lapis every week from Changshun in Liyue. Each ore costs 1500 Mora so that you can buy 5 of them for a total of 7500 Mora from her. Genshin Impact added her merchant store during the version 1.4 update.
Her store is located in Feiyun Slope in Liyue Harbor and is available 24 x 7. You'll be able to find her pretty easily because her shop is just near the street.
Mt. Hulao

No, it's not Mt. Hutao but Hulao. Even I was confused when I was rereading the name. Now, you can find plenty of ores in Mt. Hulao if you teleport there.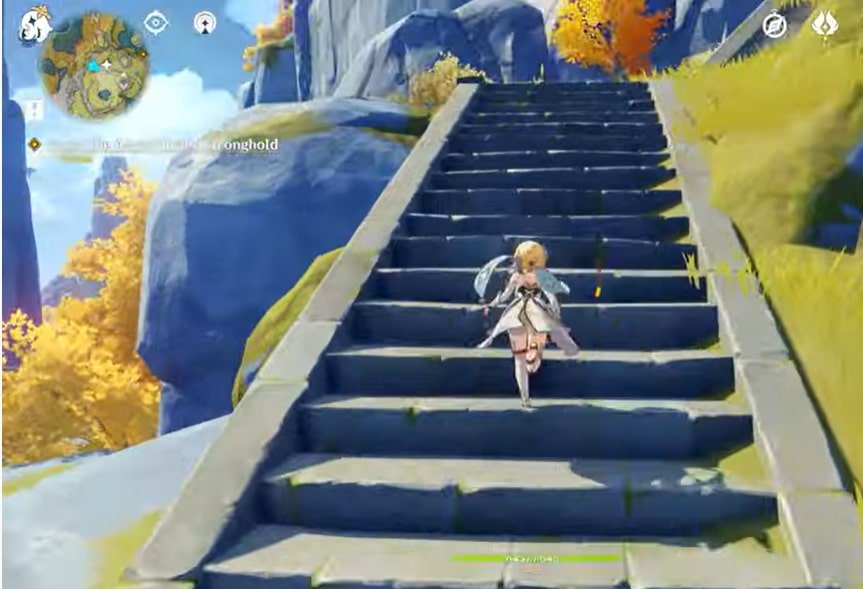 Now you might think that amber chunks will have Cor Lapis, but they don't have. It might have a boar or monster, and you'll have to bring out weapons real quick.
You can go to nearby teleport points and in the area between Nantianmen and Cuijue Slope.

Luhua Pools, Lingju Pass and Wuwang Hill

Comparatively to other areas, Wuwang hill has less Cor Lapis quantity, just like Cor Lapis you find in Guyun Stone Forest.
Tips for Farming Cor Lapis: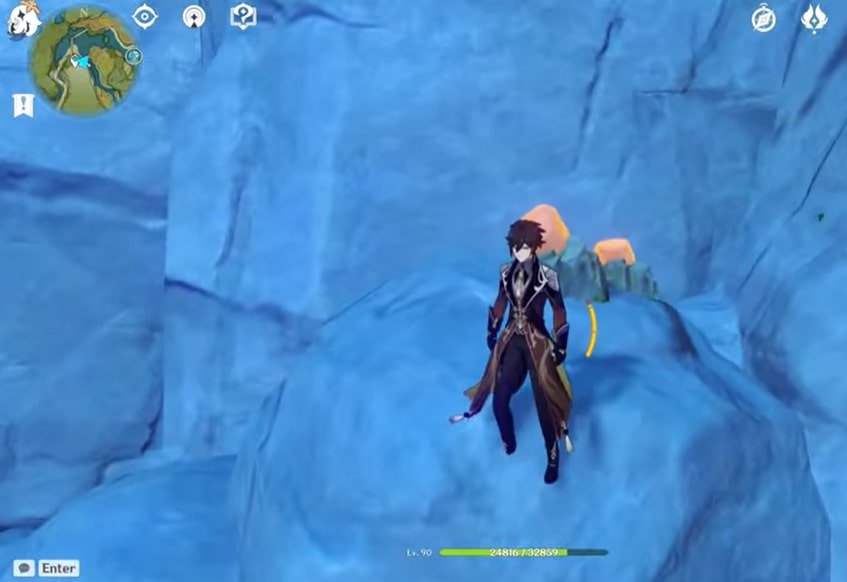 Have one claymore user in your party so that you'll be able to break ore's shell and collect it faster. Claymore users are pretty helpful when it comes to farming ores.

You can also use Qiqi or Yanfei to get an idea of where you might find this ore. Their passive talents are helpful to find Liyue's local specialties.
Qiqi's passive talent: Former Life Memories – Displays the location of nearby resources

Yanfei's passive talent: Encyclopedic Expertise – Displays the location of nearby resources unique to Liyue on the mini-map

If you have any of the above Genhin Impact characters, having them in your party will affect the mini-map to show nearby local specialties.
FAQ
: Let's Go Over Some Questions Which You'll Have After Reading This Guide
Question: Do I need to worry about running short on materials?
Answer: No, you'll have plenty of locations to collect the material and can go to your friend's world for collecting. I agree that there are respawn timers for in-game materials, and they may take a while to accumulate. But you don't have to worry about them not being available after you collect; they will respawn after some time in your world.
If you're a casual player or won't be able to dedicate much time to farming then, You can take your time to mark the locations and collect them as you feel.
Question: How can I collect more Cor Lapis?
Answer: I would recommend you co-op and join a friend's world. You can also join strangers and ask for their permission to collect materials. I've added a lot of strangers to my friend list after I joined their worlds for farming. Most of them are friendly and would love to co-operate with you or even help you in farming.
This way you can collect many materials in a short amount of time. If your world materials are on cooldown, it doesn't mean other people are collecting the same material.
Unless there's some excited character, you need to find someone who won't be wishing on that character. Co-oping will help you farm faster and more materials in a short amount of time.
Question: Should I feed Cor Lapis to Parametric Transformer?
Answer: I won't recommend you use Cor Lapis as fuel for transmutation in Parametric Transformer. Simply because it's rare compared to other materials like mint or berries that you can find in abundance, materials like berries and mints are pretty standard, and as you'll roam around the world, you'll find plenty of them to collect.
It's better to use those materials as fuel and save materials that you can use for ascending characters. You sure don't want to run out of ascension material for characters while levelling them up.
Question: How much Cor Lapis should I farm?
Answer: It depends; if you have characters that need Cor Lapis for their ascension, then you have to farm 168 Cor Lapis for each character to take them to their full ascension, which is level 6. I'd recommend you farm a bit more for any future characters who may use Cor Lapis for their ascension.
Whichever material you're farming, it's always better to farm a bit extra to avoid running low on them in future. Genshin Impact introduces new characters and weapons with updates, so always be prepared. If it's not a new material to the game, you'll be on the safer side.
Conclusion:
Now, I have all three Liyue characters, Chongyun, Keqing, and Zhongli, levelled up to 90. Trust me. It took me a couple of days to collect enough Cor Lapis. But, I didn't rush for them because I was doing some world quests and enjoying the game. If you treat Genshin as a game where you have to run through adventure ranks, then it'll become boring in no time.
As an end-game player, I can say after you're finished with content and done with most of the world quests, it all comes down to doing events, abyss, and daily commissions. So, I'll recommend you focus on your main team comps and if they use any of these characters, then start collecting Cor Lapis. After that, when you complete the archon quest or story quests, you can roam around the world and start collecting materials to level up your remaining characters.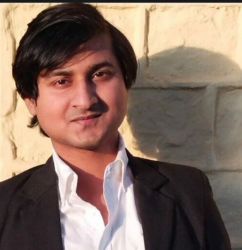 Latest posts by Himanshu Verkiya
(see all)