When it comes to a game like Genshin Impact, you will find yourself overwhelmed by the number of weapon choices the game offers. The typical notion of the players is to spend money on the game to get weapons; however, there are weapons that are offered for free or can be obtained via events.
Usually, the game runs major events that reward players with lucrative and event-exclusive weapons, and these are golden chances for free-to-play players to grab a ton of free rewards.
While some rewards may be gone after the event, others remain. The Catch is one such event-exclusive weapon that was featured in the fishing event and still stands among one of the strongest free-to-play options.
A 4-star polearm that is free and allows players to easily obtain its refinements without spending a dime on the game.
In this, The Catch Genshin Impact guide, I will share all the details that you need to know about The Catch and pour in golden nuggets of my experience to fast-track your progress, even if you are a newcomer! How to get The Catch? What is Fishing? What are its ascension materials? and the list keeps going on.
Today, I will take you through a journey full of adventure and share this weapon's nitty-gritty details. Pack up your fishing rod, collect your baits, and let's go hunt for The Catch!
The Catch: An Extraordinary 4-star Polearm
The Catch is a unique 4-star polearm that can be obtained at the Inazuma fishing association. The Catch was introduced alongside fishing in the game and has been a top choice for free weapons among players.
I remember logging into my game and completing a world quest Exploding Population which introduced me to fishing, and after some trial and error when casting my line, I eventually started loading up my inventory with exquisite fish.
You can equip this weapon on various polearm characters to supplement their energy recharge requirements and buff up their elemental burst damage. If you are a player like me who loves to use burst damage characters like the Raiden Shogun, this weapon is a must-have!
I do have a lot of weapons in my inventory, including the Skyward Spine, but I still prefer to use The Catch because of its synergy with my team composition. It's not a weapon that only one character can use. You can also use it on other characters like Xiangling, which I have discussed in the later sections.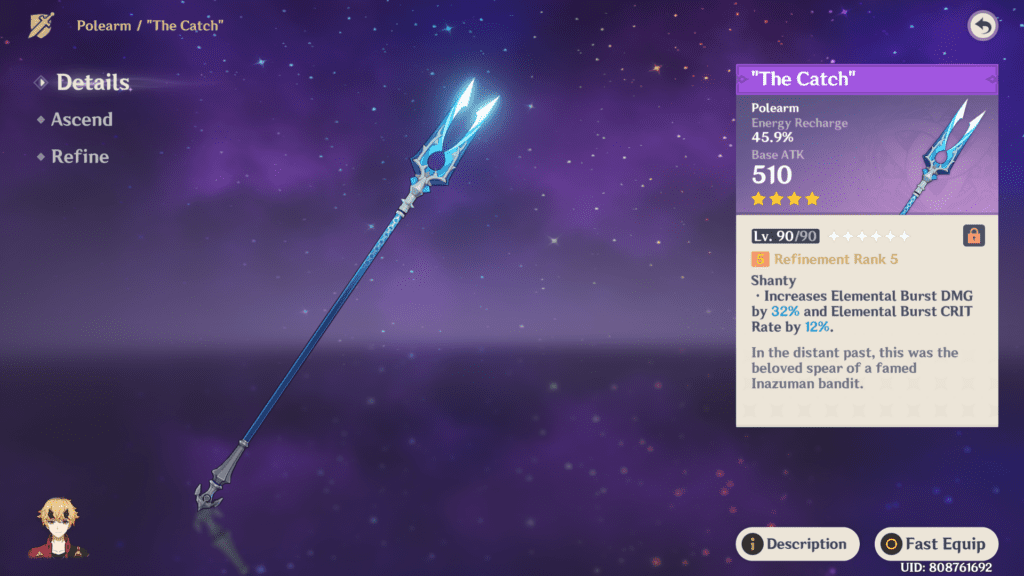 Let's take a quick look at this weapon's details before I dive deeper into other sections.
Weapon Details
Base Attack: 510 ( Level 90 )

Secondary Stat: Energy Recharge

Secondary Stat Value: 45.9% ( Level 90 )

Passive ability: Shanty

Shanty: It helps to increase Elemental Burst damage by 32% and Elemental Burst CRIT rate by 12
I have a rule of thumb while playing Genshin Impact, which is to not ignore a weapon with Energy recharge as a substat. It may sound trivial when compared with other weapons that have CRIT Rate or CRIT damage as their substats, but when you approach the end-game content, you will realize that Energy recharge helps you to re-fuel bursts to dish out massive damage.
Energy recharge weapons were usually used to battery other characters before the introduction of The Catch, but with the launch of this weapon alongside the Raiden Shogun, the whole game went through a turnover.
The Raiden Shogun is a character who can benefit from Energy recharge, and her kit allows her to maximize damage from that. The Catch unlocked a massive potential for characters like Xiangling and the Raiden Shogun that helped players use these characters flexibly in teams.
For the first time, there was a weapon with Energy recharge and an offensive weapon for characters. To fuel the fire, Hoyoverse launched the Emblem of severed fate artifact set that ultimately made Energy recharge an invaluable attribute in the game.
Stat Progression
There's no doubt that the weapon has a really decent stat progression with a decent base attack to help characters in dire situations. Once you reach level 90, you get an Energy recharge of 45.9 %, which is really helpful for your on-field character to regenerate their burst back.
As you unlock more levels for the weapon, the power levels will start to increase, and the damage potential will begin to grow.
| | | |
| --- | --- | --- |
| Level | Base ATK | Secondary Stat (ER%) |
| 1 | 42 | 10.0 |
| 20 | 135 | 17.7 |
| 40 | 231 | 25.8 |
| 60 | 353 | 33.8 |
| 80 | 475 | 41.9 |
| 90 | 510 | 45.9 |
Whether your character is under-leveled a bit, using an under-leveled weapon is a big NO-NO! Another rule of thumb to remember. Always invest in your weapons and talents. You can leave your character after level 80 ascension, but weapons are a primary source of damage; investing in them will pay off in the longer run.
Refinement Progression
It's time for another rule out of my Genshin Impact rulebook: refine a weapon if possible, but not 5-star ones. I reckon that it's not feasible for most of us to refine copies of 5-star weapons without spending a lot of money, so it's better to utilize fully refined 4-star weapons instead.
But this doesn't mean that unrefined 5-star weapons are bad. You have to factor in a lot of things while crafting a team; this is just one aspect of it.
| | | |
| --- | --- | --- |
| Refinement | Burst Damage(%) | Burst CRIT Rate (%) |
| 1 | 16 | 6 |
| 2 | 20 | 7.5 |
| 3 | 24 | 9 |
| 4 | 28 | 10.5 |
| 5 | 32 | 12 |
In the case of The Catch, you can easily refine it to the maximum level, giving you a 32% increase in burst damage and a 12% increase in the burst's CRIT rate. You may feel that more CRIT rate is needed, but that's a CRIT rate increase on the elemental burst.
So, for characters like the Raiden Shogun or Xiangling, it's really an amazing weapon because their bursts are a major part of their kits.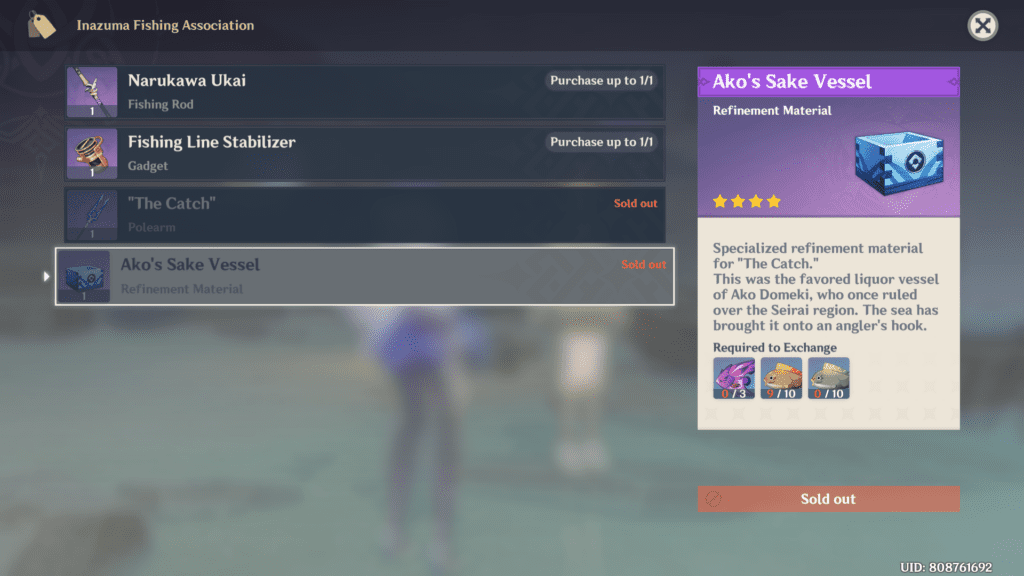 To refine The Catch, you need to have Ako's Sake Vessel, an item in the Inazuma Fishing Association shop that you can exchange for fish. Once you have collected all of those vessels, you can use them for refinement.
Ascension Materials
Usually, there are ascension materials that are easy to get; however, the Catch is a unique case whose ascension materials, especially the ones you have to get from specters, are another pain to deal with.
First, you must spend hours catching the fish, and once that is completed, you must hunt for annoying specters. I swear, I hate those specters more than anything because of how atypical their movements are.
Mora: 150,000
Mask of the Wicked Lieutenant : 3
Mask of the Tiger's Bite: 9
Mask of the One-Horned: 9
Mask of the Kijin: 4
Chaos Gear: 15
Chaos Axis: 18
Chaos Oculus: 27
Spectral Husk: 10
Spectral Heart: 15
Spectral Nucleus: 18
A tip would be to collect anything in the overworld so that whenever a new weapon or character launches in the game, you have some materials that you can pump into them for fast-tracking your progress.
Be it specters, mushrooms, or hilichurls, take a quick detour, finish them and grab materials. That's how I keep restocking my inventory from time to time.
How to Get the Catch
In order to get The Catch, you must complete a world quest, Exploding Population, where you will receive a commission from Katheryne in Mondstadt. Katheryne will inform you about an issue related to fish. After going through the quest, you will eventually be ready to exchange for lucrative rewards at fishing association shops.
I got The Catch after pouring in about 10 hours, but that's not something I recommend doing. I didn't have much time, so I speedran the event by visiting my friends' worlds. In a nutshell, you have to collect around 130-150 fish which you can exchange for rewards at regional shops.
Let's go over quick steps that you need to take to get fishing rods and access fishing shops in the game:
1. Once you have completed the Serenitea pot quest, a world quest, "Exploding Population," will appear on your quest menu, where you have to talk to Kathyrne in Mondstadt and visit the fishing association there.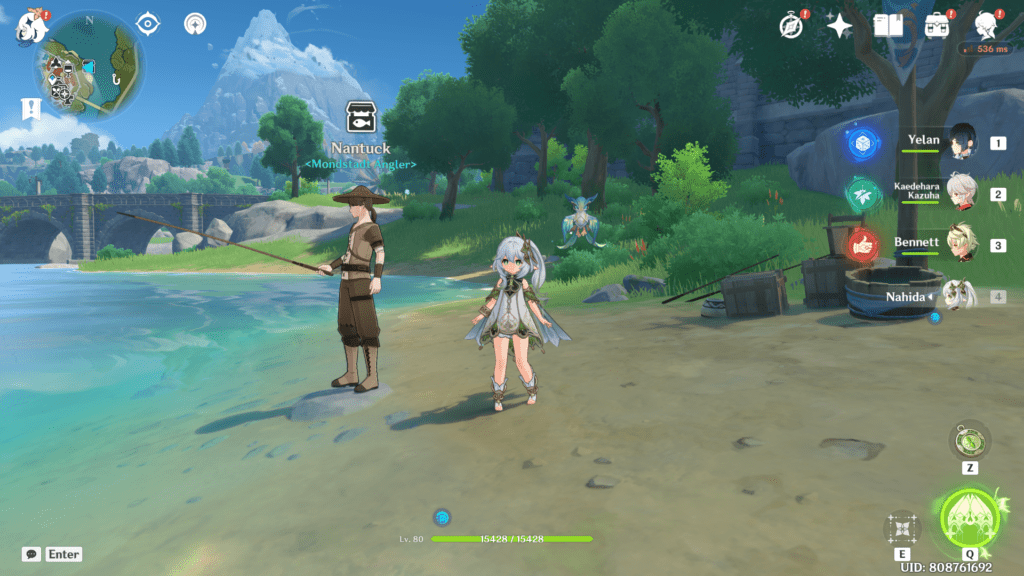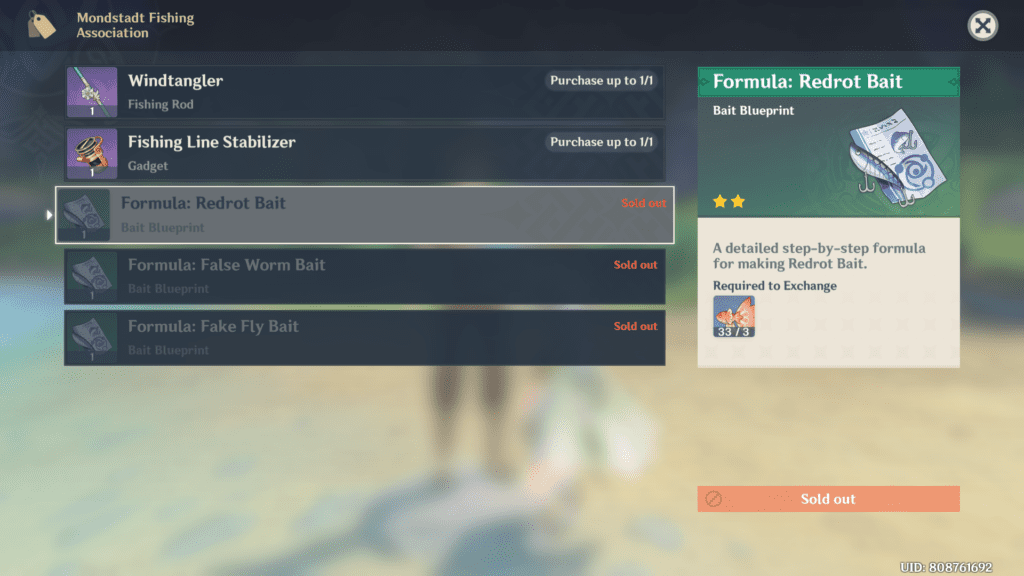 2. Collect a few fish to exchange for bait formulas and a new fishing rod. Once that is finished, you have to hunt for fishing spots all over the map to catch the needed fish for the Catch. Remember not to make bait in excess because it may happen that you never visit fishing ever again.
The experience isn't that great if you are grinding in one go. But, if you want to do fishing as a casual activity in the game, then feel free to craft a number of baits.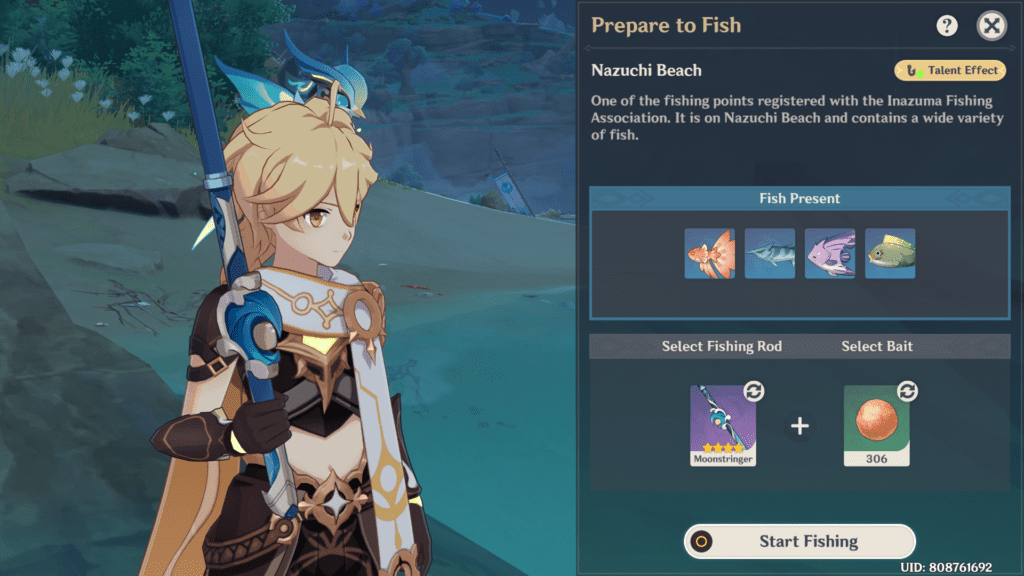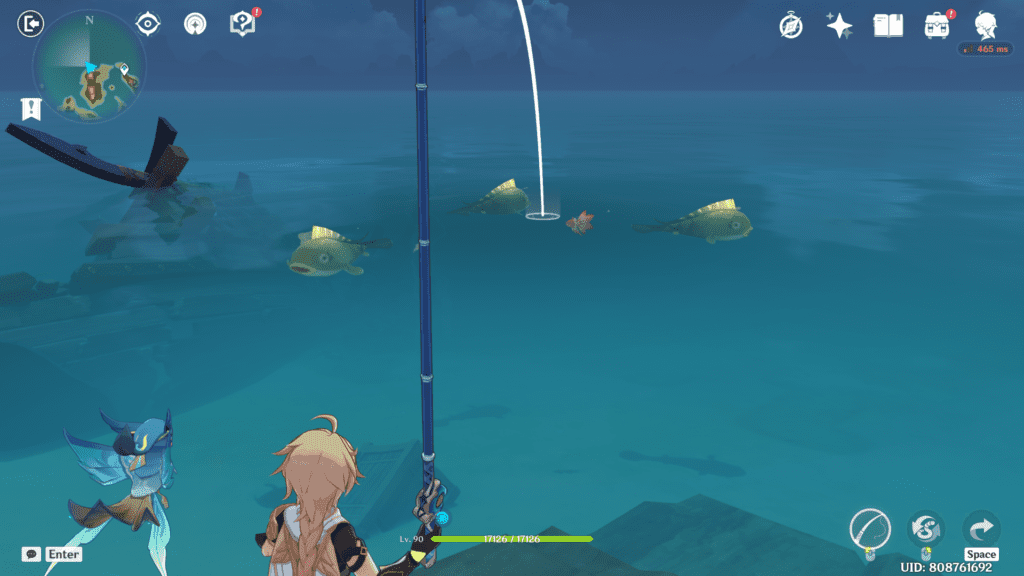 3. Remember to change the bait according to the fish you are farming for because there are different groups of fish during the day and night. Once you have collected plenty of fish, exchange them at various regional fishing associations for desired rewards.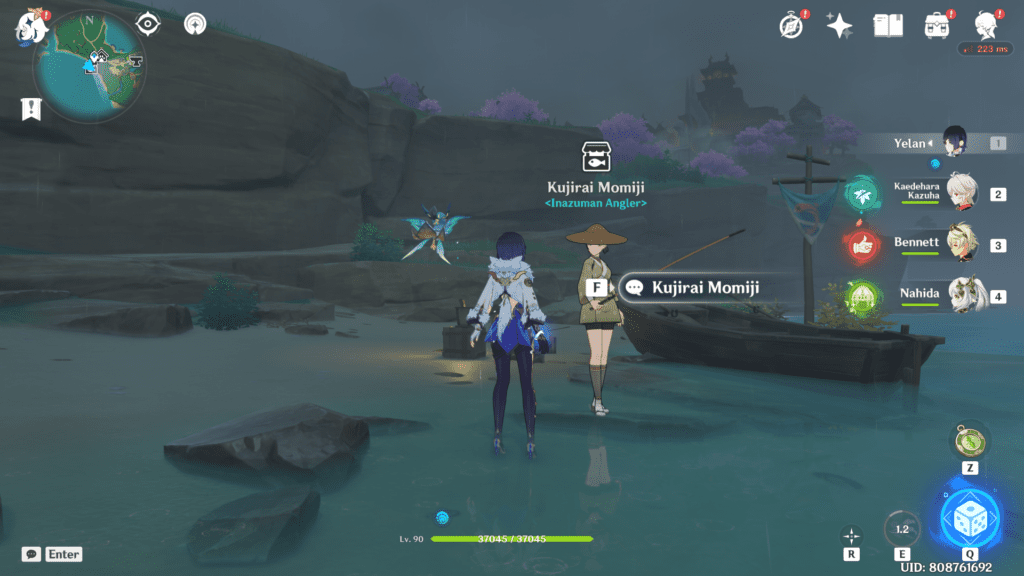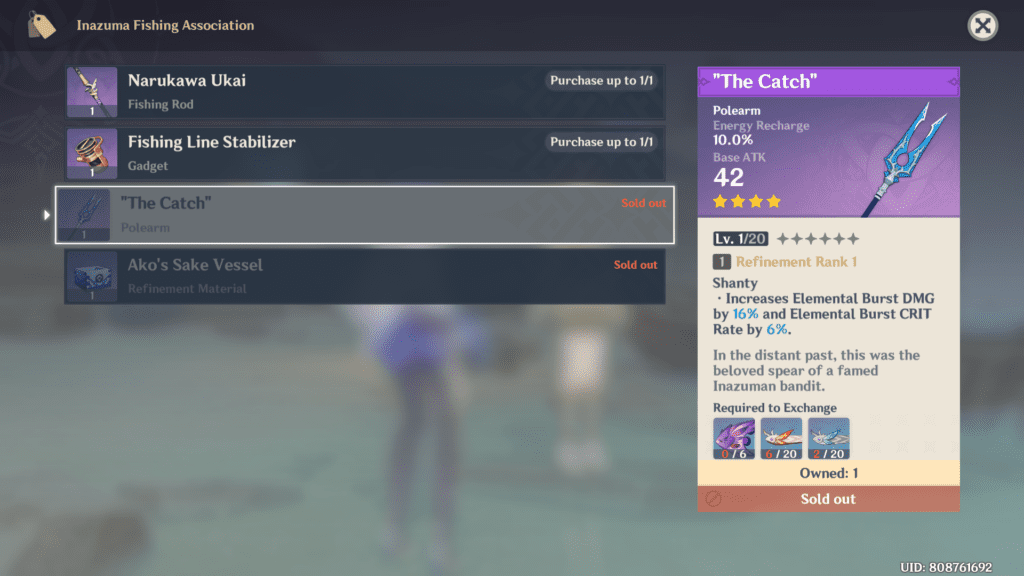 You can obtain The Catch at Inazuma Fishing Association and get refinements from the vendor there. It's a new feeling to exchange a new item there every single time!
Required fish for the Catch:
Raimei Angelfish x 3
Golden Koi x 20
Rusty Koi x 20
Required fish for Ako's Sake Vessel:
Raimei Angelfish x 3
Puffer Fish x 10
Bitter Puffer Fish x 10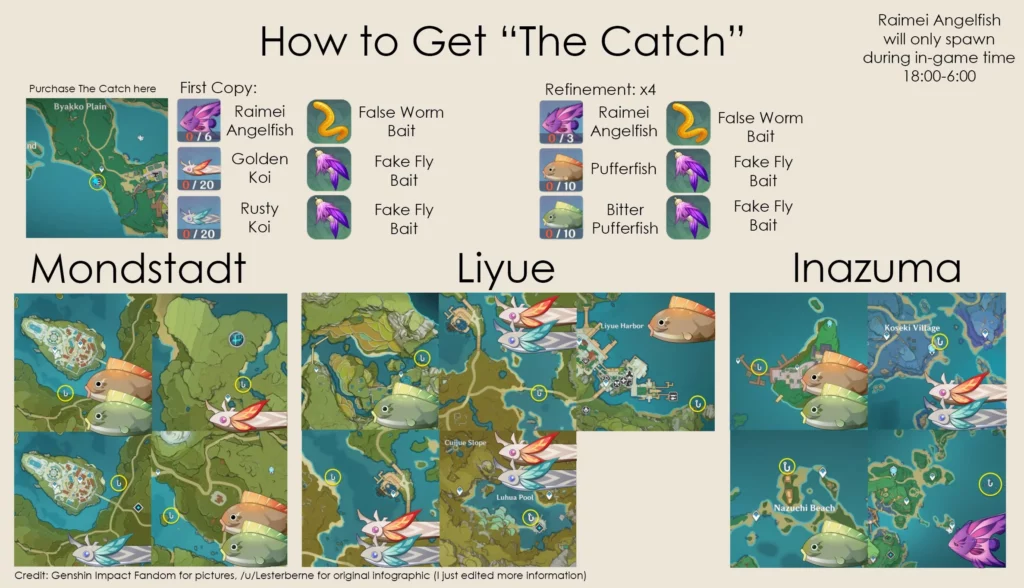 The Catch: Suitable Characters
The Catch is a unique weapon that's only apt for some of the polearm characters. At first, you may feel that it's got a decent Energy recharge stat that can help you efficiently recharge the burst; if you complement that with the analogy that Energy recharge is an end-game stat, it's hard to forgo this weapon on your favorite character.
But it is what it is. The Catch is a niche weapon that requires you to use characters who capitalize on Energy recharge substat and should be used wisely than using it on a character whose abilities are the polar opposite of its attributes.
Let's go over characters who can efficiently use this weapon on them and result in some serious good gains for your time's investment.
The Raiden Shogun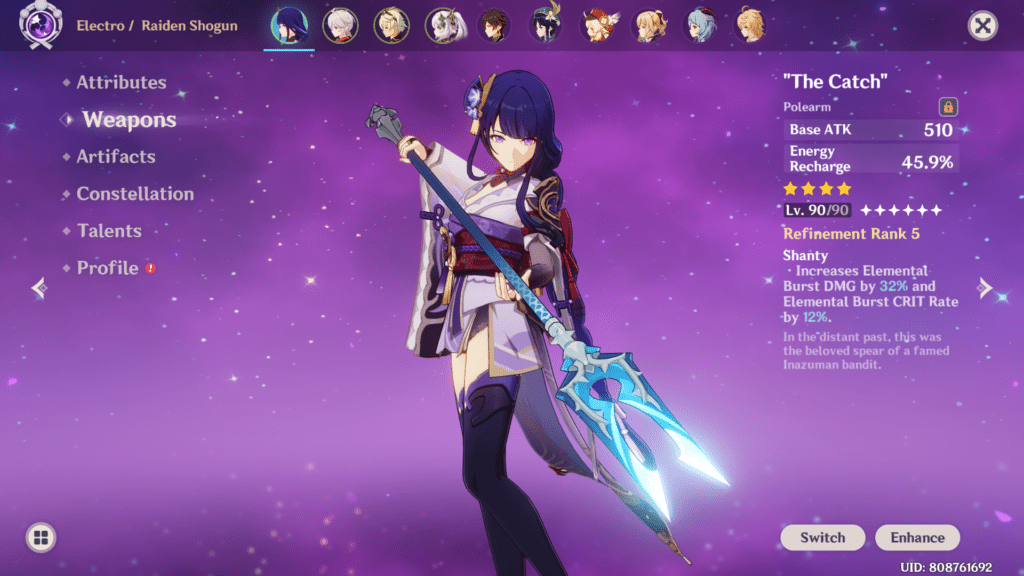 The Catch, hands down, is one of the best options for the Raiden Shogun. Her kit revolves around her elemental burst damage, and with a weapon like The Catch, she can easily deal a 5 or 6-figure damage. Since the day I got this weapon, I've been using it on her all the time, even though I have Skyward Spine. It's just a matter of choice.
It's no hard and fast rule that you should ONLY pick one weapon for your character, but if you feel that weapon perfectly synchronizes with your playstyle, then feel free to opt for that.
The Catch helps boost her elemental burst damage and burst crit rate and even recharges the burst to keep the rotation going. That's a buffet of unique abilities that you get just from a single weapon, which synergizes perfectly with the Raiden Shogun's abilities.
Her abilities are dependent on energy recharge, and having a weapon that can complement that requirement is cheery on the cake. If you have the Raiden Shogun on your account, then I'd advise you to check our character guide on her so that you can make the most out of your equipment!
Feel free to check our guide on the Raiden Shogun, where we have discussed her abilities, tips, tricks, and team compositions in detail. If you are someone like me who uses Shogun all the time in teams, then it's a perfect opportunity to bookmark our guide on the Raiden Shogun!
Xiangling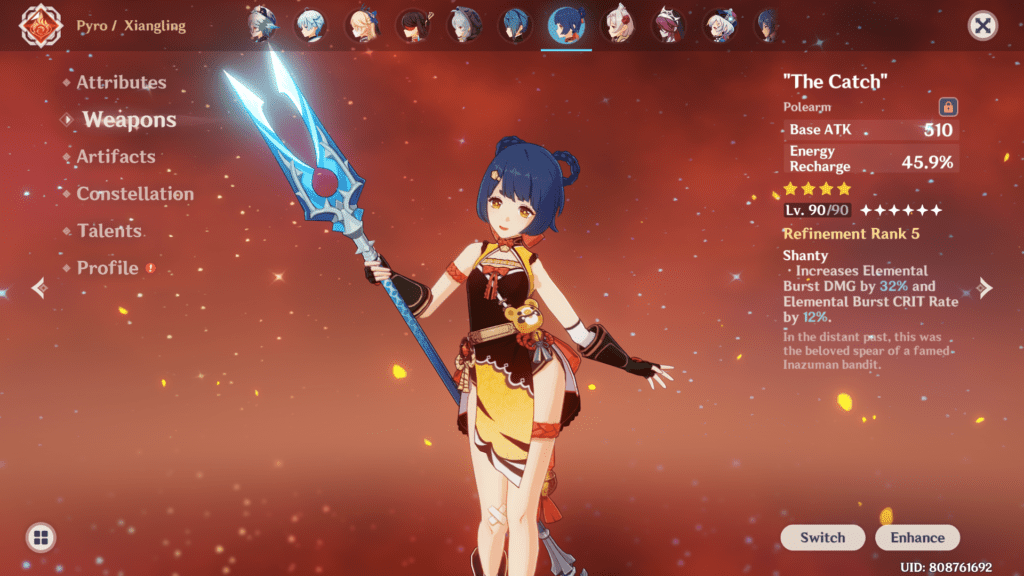 Xiangling is one of the best off-field damage dealers in the game, still standing on top with other S-tier characters. Ignoring her is one of the biggest mistakes for any player because of how valuable she has been in the meta and continues to be.
Xiangling's Pyronado is priceless when it comes to dealing damage in a massive area to enemies and applying the Pyro status on them. Her Pyro application is the sole reason that a lot of teams require her to perform amplifying reactions like melt or vaporize.
Fuse that with The Catch, whose passive boosts burst damage, and you have a perfect combo to dish out severe area damage to enemies in front of your character. I mean, at this point, you are literally in team Celestia.
Jokes apart, The Catch with the Emblem of severed fate is an awesome option on Xiangling, and I highly recommend you to equip The Catch on her if you don't have the Raiden Shogun or use another weapon on Shogun.
Xiangling is not like Shogun because she doesn't have energy recharge capabilities in her kit, but with decent energy recharge on her, you can easily fill her burst in a few seconds.
Thoma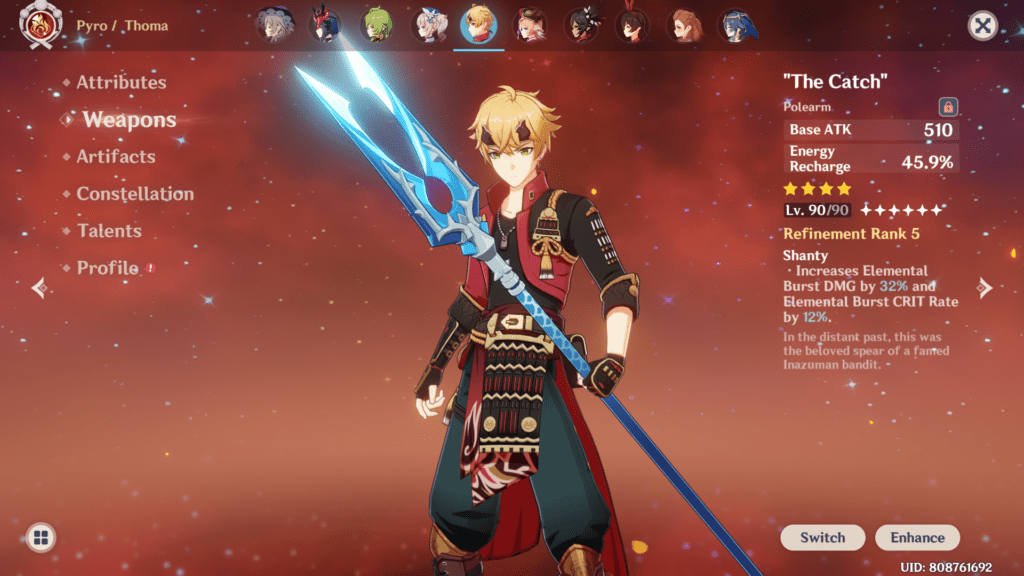 Thoma's passive "Snap and Swing" is good for fishing in Inazuma, which helps you get a 20 % chance of scoring a double catch while fishing in the Inazuma region. He's a 4-star character and has been featured on some banners for a while now, so it's likely that you can obtain him from wish banners.
If you are fishing in Inazuma and have Thoma on your account, then it's a no-brainer to use him while fishing. Swap with him and start fishing! That aside, let's talk about his synergy with The Catch.
You might wonder why Thoma and Zhongli have abilities that scale off their health, but why is Zhongli not on the list? To put it simply, Zhongli has a one-time burst, whereas Thoma has a burst that stays on the field for some time.
That's not a deal-breaker here, but the point is to utilize the burst for a longer time. You can have Thoma in your team and recharge his burst to quickly pop up a shield that can cover your characters and deal some damage with his burst.
This isn't meta-specific advice but to showcase that The Catch is still an option on Thoma. It might not be the best among others, but it still is something to make use of.
Other Polearm Characters
Although any weapon can be used on any character, there are better options to go with. For sure other characters can equip The Catch, but their kits are different and require other stats like HP or DEF to fully utilize their potential.
There's a difference between getting the burst back faster and dealing a lot of damage with the burst. The Catch satisfies that condition for the Raiden shogun and Xiangling, and that's why their go-to weapon for free-to-play players.
However, if you still want to use it on other characters, then make sure you fill up other stats as well. For example, if you use The Catch on Zhongli, then equip decent HP% on him to protect you from enemies or a CRIT rate piece if you want a flavor of offense.
To simplify, here's a quick list of attributes that you should be looking for on other polearm characters:
Candace: HP or Energy recharge
Cyno: Elemental Mastery or CRIT ratios
Hu Tao: CRIT ratios, Elemental Mastery or HP
Rosaria : CRIT ratios or Energy recharge
Shenhe: Attack
Xiao: CRIT ratios or Attack
Yun Jin: Defense or Energy recharge
In the end, it all depends on your artifacts and team compositions whether you want to use The Catch or not. If something is working for you, then it's better to let it be like that.
However, I believe that you should always be up for a change. That, eventually, will help you to grow more in the game and in life as well. Maybe I should start a motivational channel?
Frequently Asked Questions about The Catch?
Yay! Now that you know about this unique weapon let's quickly go over some questions that you may have after reading this guide!
Question: Is it Worth Grinding for The Catch Weapon? How was Your Experience with Fishing in Game?
Answer: Absolutely, yes! I reckon that fishing may look like a boring task to do in continuation. But once you exchange that weapon, you will realize that it's one of the best investments you've made in the game.
I was able to complete it in a day, but it sucked the soul out of me to complete the required targets because of how hectic it was! The Catch has a passive that can compensate for a lot of weapons in the game and literally challenge some of the 5-star options in the game.
My experience was really positive while farming for The Catch, all thanks to my in-game friends! If any of my friends are reading this guide, thanks for letting me fish in your world. I won't deny that I met a couple of thieves in other worlds who were stealing without the host's permission.
A few players left their game as it was, and people emptied their worlds. It is what it is. I strongly believe you should make genuine friends, whether in-game or in real life. That's one of the best ways to have an unforgettable experience!
Question: Will there be any other Weapon like The Catch in the Future? What are Your Thoughts on this?
Answer: Going with the current scenario, I'm sure that Hoyoverse might launch new free weapons in the game in the future. It's quite possible that we can see an introduction of new weapons in the game in future events or in-game quests.
Just recently, new Sumeru craftable weapons have been released in the game that is really niche to their uses. If you ask me, then I'm not a big fan of them yet, but you never know when a character will launch in future that can use them to their maximum potential.
Question: Fishing is so Frustrating. Do you have any Tips for Newcomers?
Answer: The Catch was launched a year back in the game, and I was among a pool of players who completed the grind really fast. Not to show off, but the paucity of time made me go to extreme measures.
I remember messaging some friends to let me fish in their world, and the only tip I can give you is to co-op with other people and ask for their permission. There were times when I was in other worlds and requested permission to fish.
Sometimes they allowed it, whereas other times, they wanted to fish for themselves. No harsh feelings there, but better to utilize the power of networking here.
If you don't have enough friends, then you should take it slow and wait for the cooldown to reset for fish spawning. There are plenty of spots in the game, and slowly you can gather all the required fish.
Final Thoughts on The Catch?
The Catch is one of the best free-to-play weapons that you can get your hands on. To this day, I'm using this on my Raiden, and not even once has this weapon disappointed me. I have a C0 Raiden and can easily clear all the spiral abyss floors.
Though, I must say that I've poured in countless hours to optimize the characters so that I'm able to clear even the most challenging spiral abyss floors.
With that said, I highly suggest you farm for this weapon as it's permanently available in the game, and if you feel you are getting burnt out, take a break, go for a walk and then come back to fishing.
And, if you think that Paimon's annoying your ears with her motivational dialogues, then join the mute group and turn the volume knob down to zero. That's what I did after a couple of fishing sessions. Plug in some of your favorite love- songs and grind for those fishes!
Before I take my leave, I suggest you check our other guides. Bosses, merch, weapons, characters, and the list goes on. All of this content is available on our site, and you will likely find something that catches your eye. That was it for The Catch, and I will soon meet you in another guide with the latest and greatest content!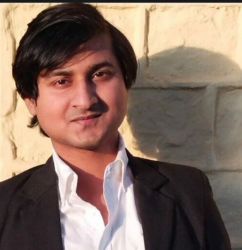 Latest posts by Himanshu Verkiya
(see all)