Not a single day goes by in Genshin, where you collect random plants or flowers. Whether you are roaming in the lush green depths of Sumeru or the scorching hot desert on the outskirts, you will come across all the shiny things that you can pack up in your inventory. Day in, and day out, you will discover all sorts of new flora that's both rare and valuable to craft certain materials in the game. 
Want to ascend a character? Remember that blue mushroom you collected? Want to craft a potion? How about those frogs you see in ponds? The list goes on. There are so many items in Genshin Impact that, at one point, you want to take a deep breath, open up your inventory and look in awe at a great material design that developers have put in place. If you wish to ascend characters, craft potions, or cook some food, you need to collect overworld items and use them to give birth to unique creations.
Joining up the same is Rukkhashava Mushroom, which is a unique plant in Sumeru that's required for essential crafting uses and character ascension. It's tough to obtain an item in the world, and players often find scratching their heads to grab a few of them.
But there's no need to worry! Our Genshin Impact Rukkhashava Mushroom Guide is here to help you locate these mushrooms in the world, grab them and put them in your backpack. So, without further ado, open up your windglider, and let's glide over this guide like a breeze.
Rukkhashava Mushroom 
How about we go over a quick science trivia? You know, some mushroom varieties grow over dead trees in damp environments. But wait, you may be wondering why I'm suddenly talking about science here. Well, because the name Rukkhashava is quite similar to a dead tree in its meaning. Ruukh means tree, and Shava means dead body in Hindi.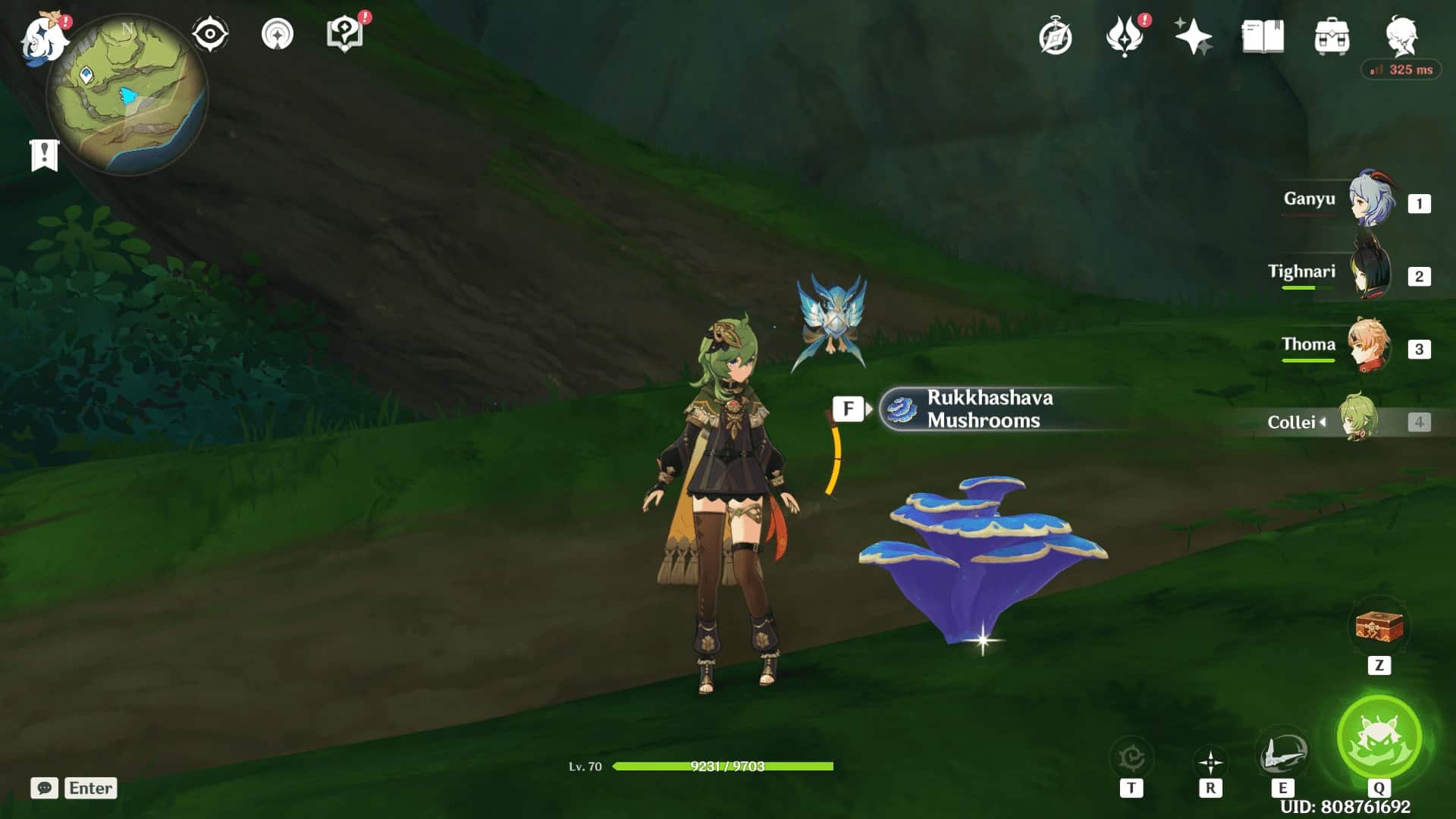 Well, studying Sanskrit and Hindi sure has paid me off, at least in Genshin, and now I'm able to derive the meaning of all unique names in Sumeru. So, you can easily guess that these mushrooms are found in damp places or the ones where you will find trunks of trees in the world. Well, technically, it won't relate to its exact meaning and grow around only dead trees, but you get an idea about the name's meaning.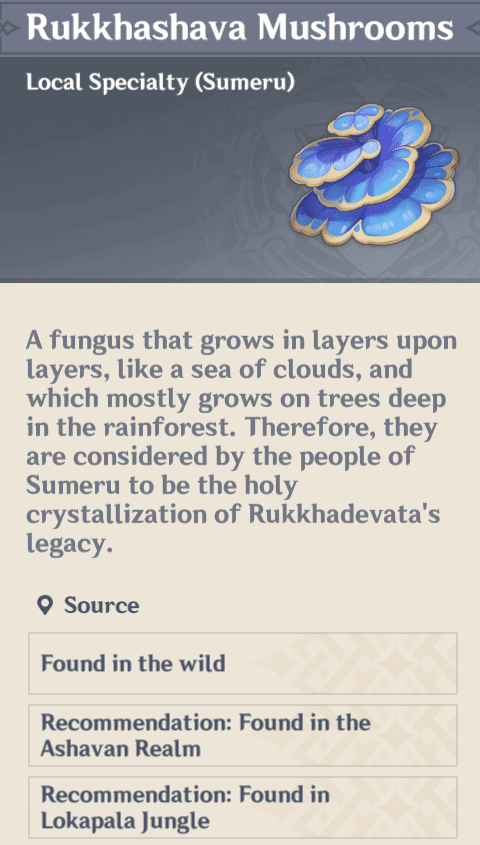 Also, this mushroom is a Local specialty means you will be only able to find them in Sumeru and not elsewhere. The mushroom is blue in color and has a beautiful layered design that makes it easy to identify it in the world.
The best thing about Genshin is that the overworld plants are designed with such precision that there's always a unique aspect to them that sets them apart.
Uses, Character Ascension, Cooking & Crafting
Rukkhashava Mushroom has a variety of uses ranging from character ascension, crafting, and cooking in the game. Let's go over them one by one and get you up with the pace.
Character Ascension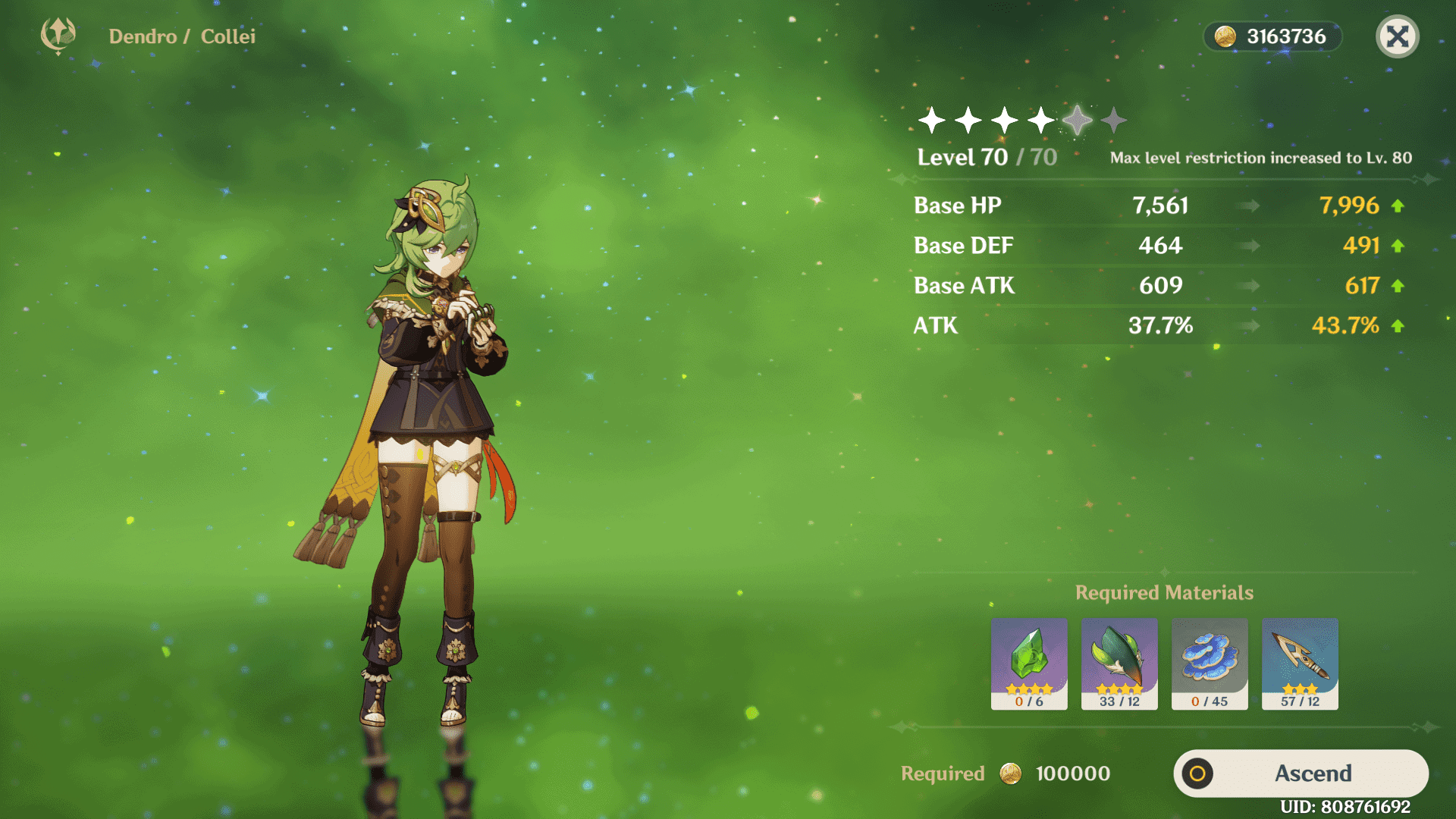 So far, there aren't many Dendro characters in the game besides Dendro Traveler, Tighnari, and Collei. Besides the Traveler, Tighnari and Collei need ascension material from Sumeru. Where Tighnari needs Nilotpala Lotus for his ascension, you need Rukkhashava mushrooms for Collei. Talk about a perfect master-disciple duo! To ascend Collei past all ascension levels, you need to collect 168 Rukkhashava mushrooms besides Mora and other ascension materials.
Cooking
In case you want to cook some food, then Rukkhashava mushrooms are required to cook Forest Watcher's Choice and Mushroom Hodgepodge. Forest Watcher's Choice is Tighnari's special dish, which can be made from Mushroom Hodgepodge. Both dishes focus on raising the defense of your party members.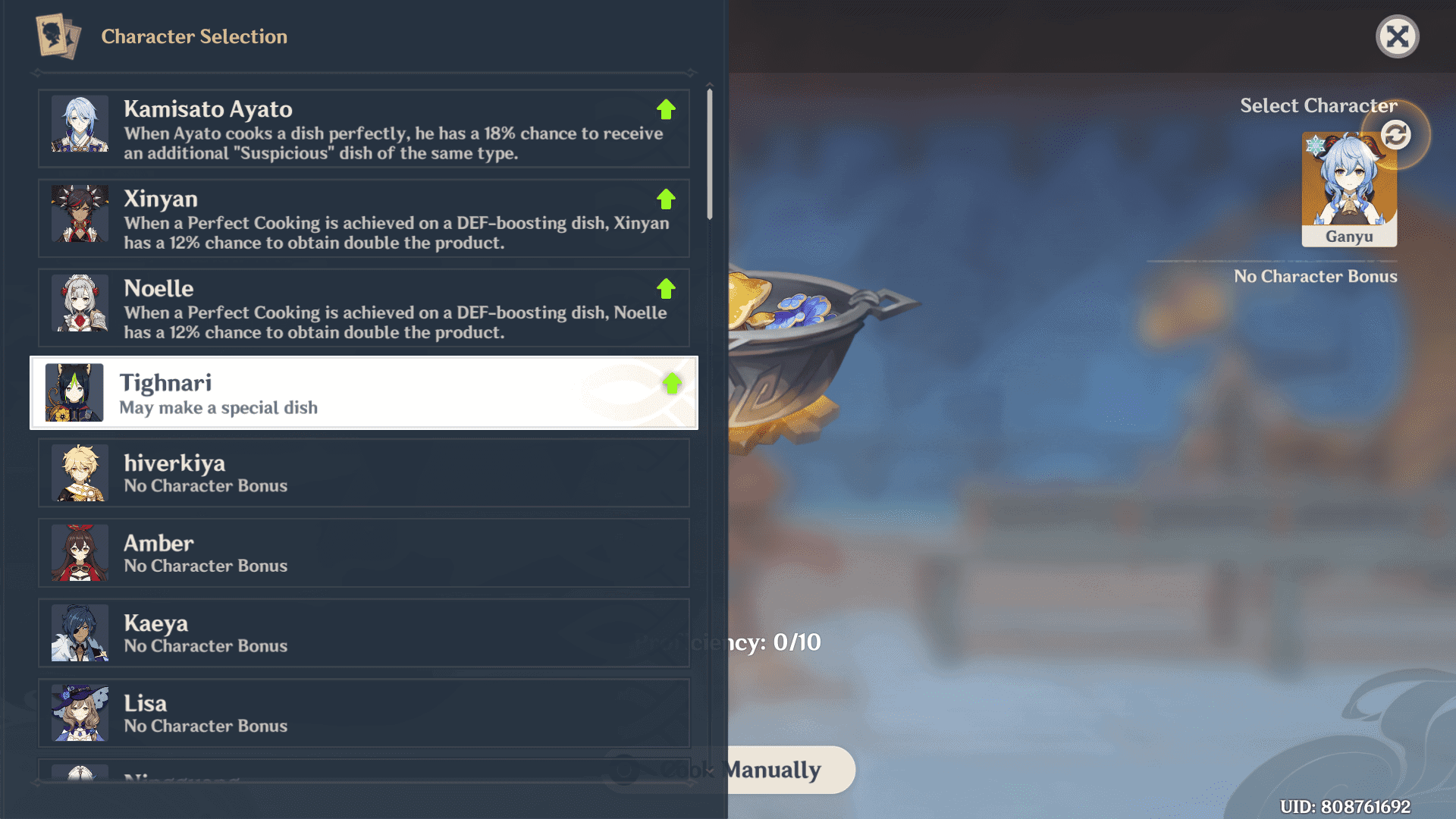 Mushroom Hodgepodge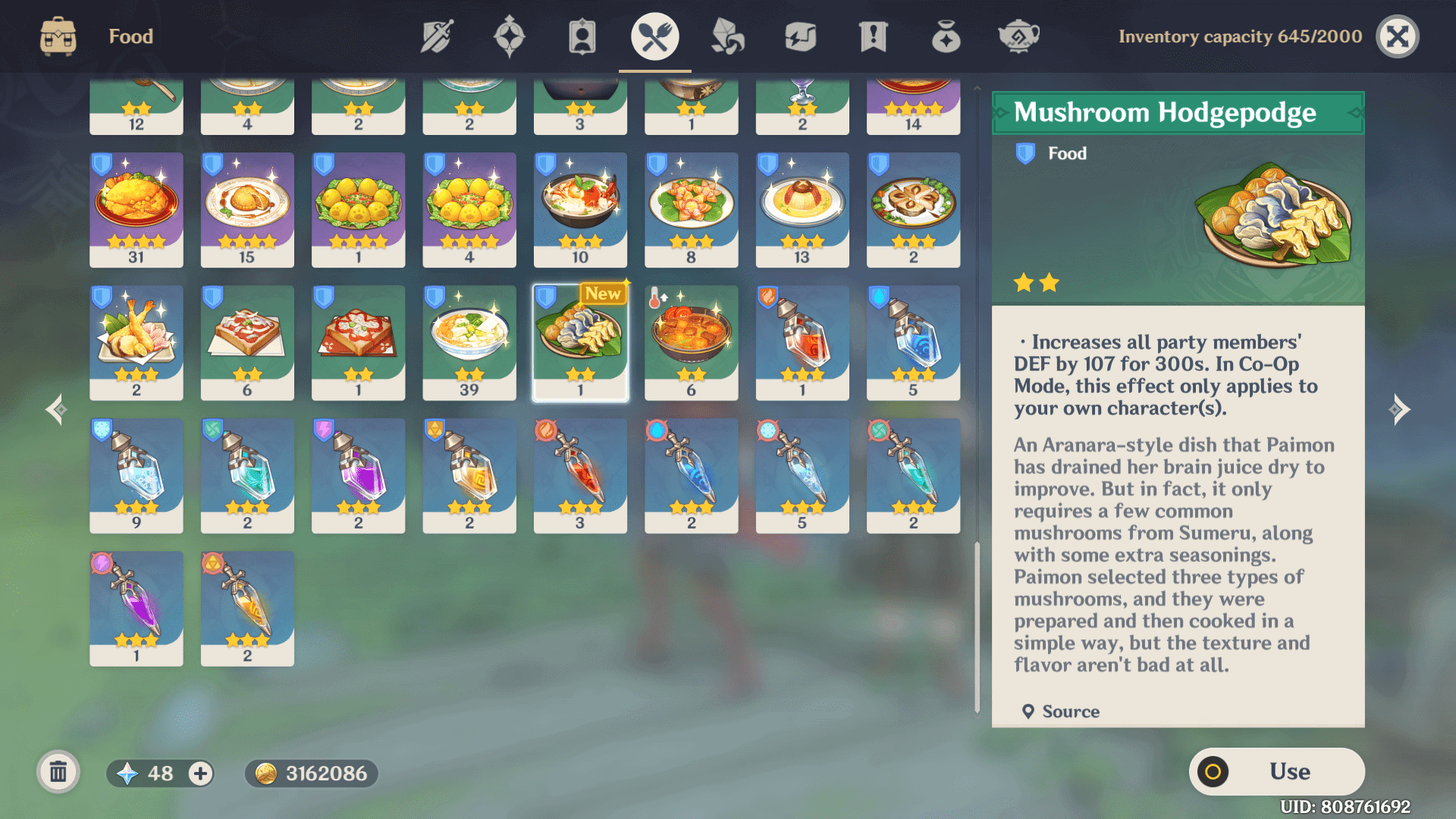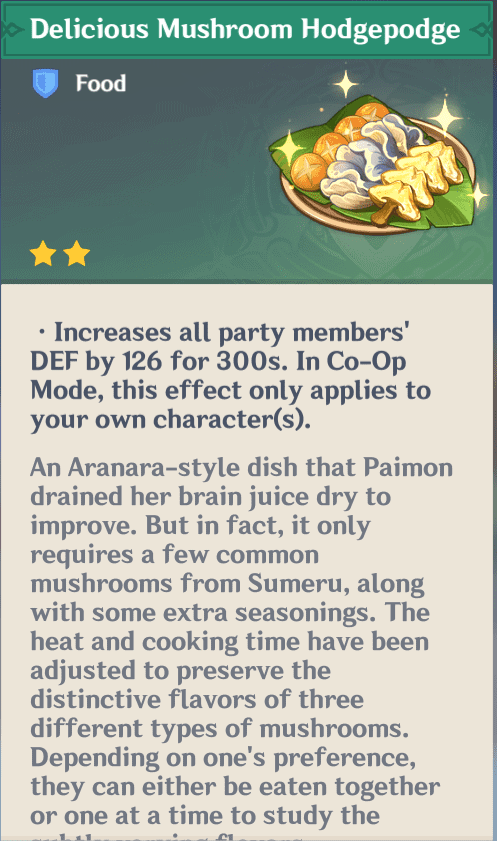 Requirements

: 1 x Rukkhashava Mushroom, 1 x Mushroom, 1 x Starshroom

Effect

: Consuming this dish will increase all team members' defense by 151 units for 300 seconds. The effect is only applicable to your character(s) in co-op mode.

Special Dish

: Forest Watcher's Choice that you obtain by cooking Mushroom Hodgepodge with Tighnari on the cooking menu
Crafting
Once you reach level 8 in the Sumeru Reputation system, you will be able to obtain Instructions for the Dendroculus resonance stone that will help you to track missing Oculi. Once you use this consumable, you will see a blue circle on the map where you can find Dendroculus if it's in that area. Quite helpful but make sure not to create a lot of them as they are indestructible in the inventory.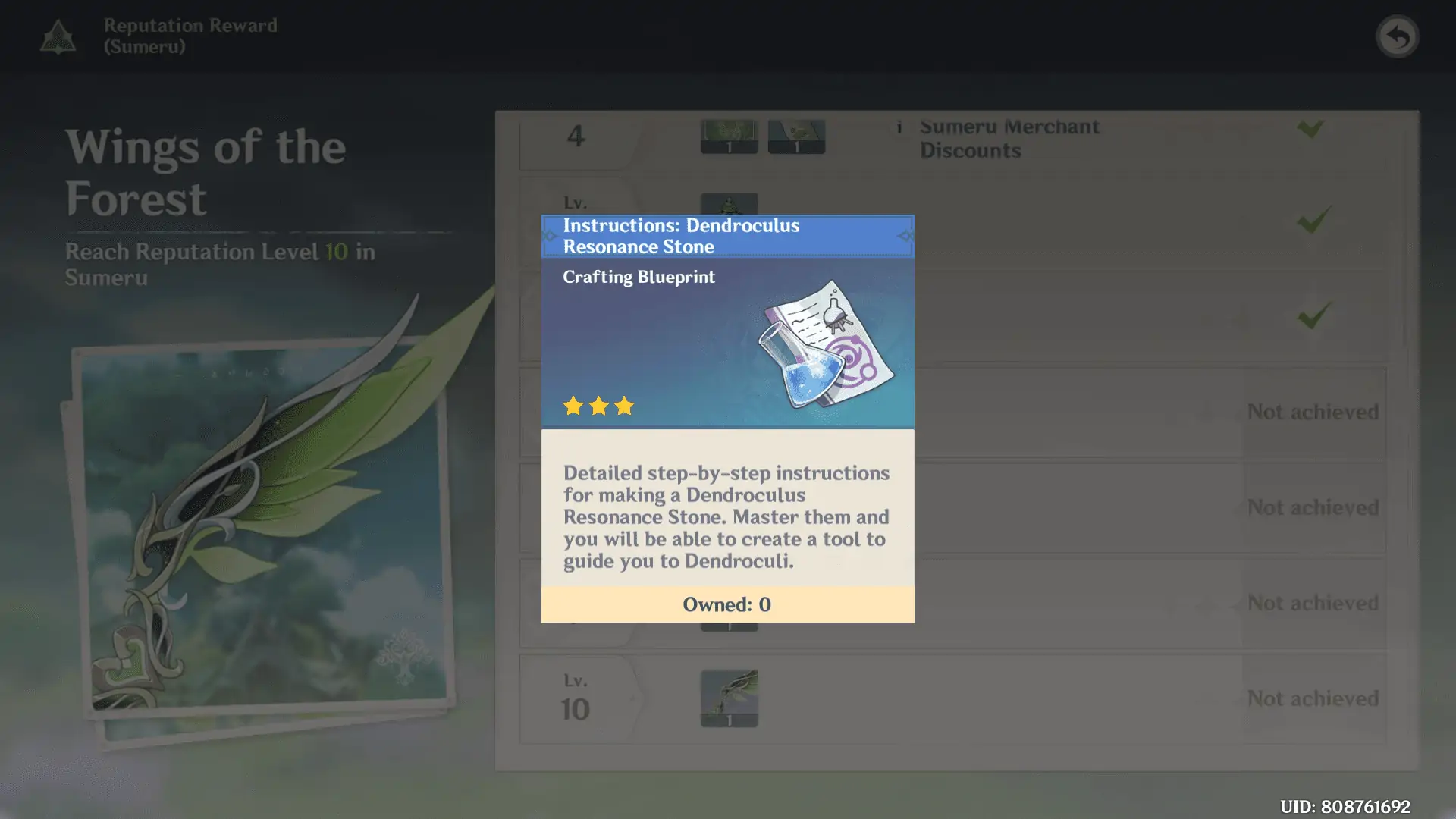 Requirements

: 5 x Nilotpala Lotus, 5 x Rukkhashava mushrooms, 1 x Crystal chunk, 500 x Mora
Obtaining Rukkhashava Mushroom
Before we move on to the map, let's go over the NPCs from whom you can obtain these mushrooms. I will chip in map images so that you can quickly reference them to spot-on mushrooms and pack them up in your inventory.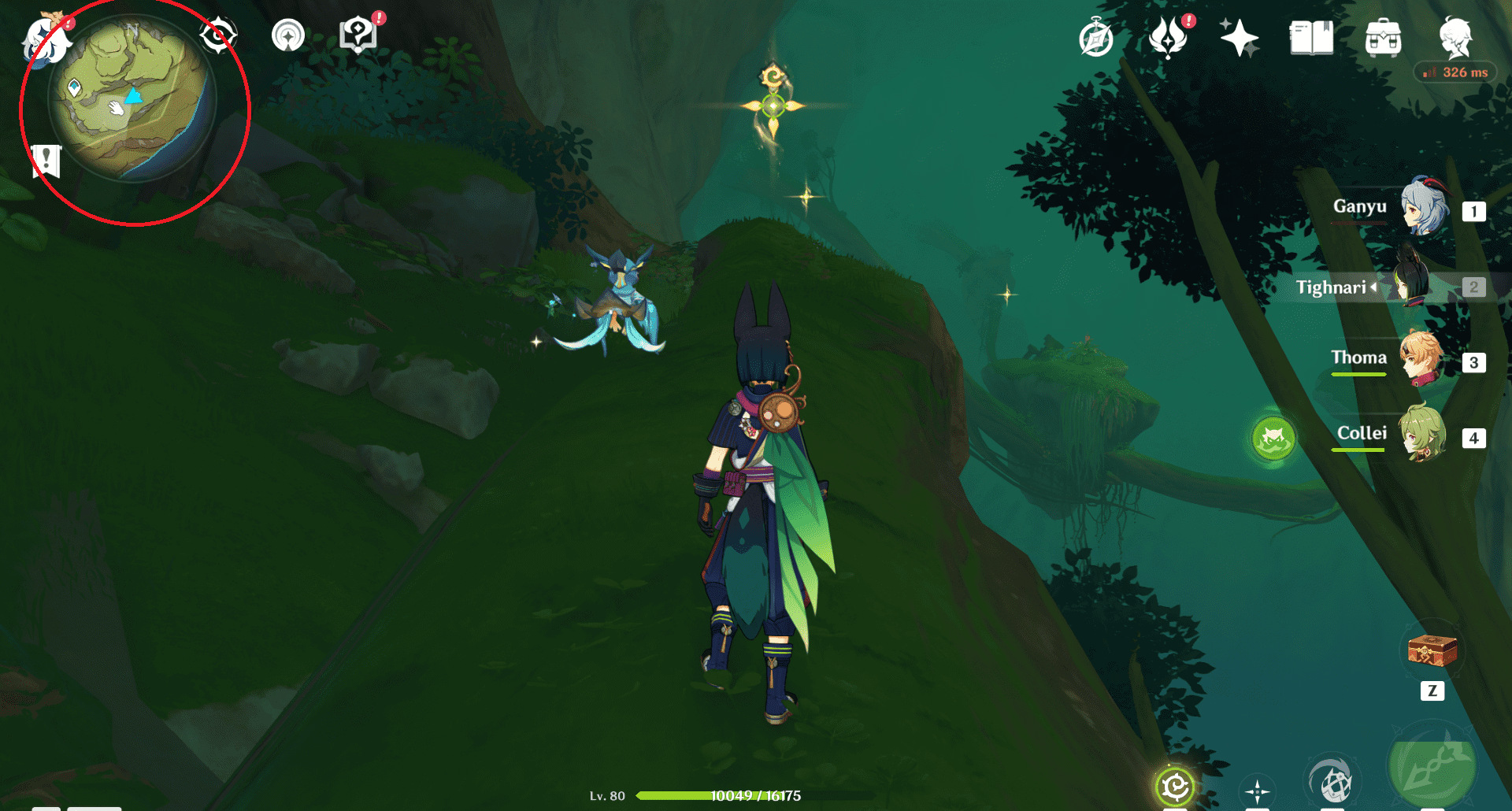 Aramani and Ashpazi, both of these NPCs, sell mushrooms for 1000 Mora cost with five mushrooms in stock in their shops. You can easily collect 15 mushrooms a week as the shops reset after three days. So, suppose you aren't fond of farming materials in the overworld. In that case, you can easily visit these NPCs and exchange Mora for mushrooms. Hmm, mora for mushrooms rhymes well.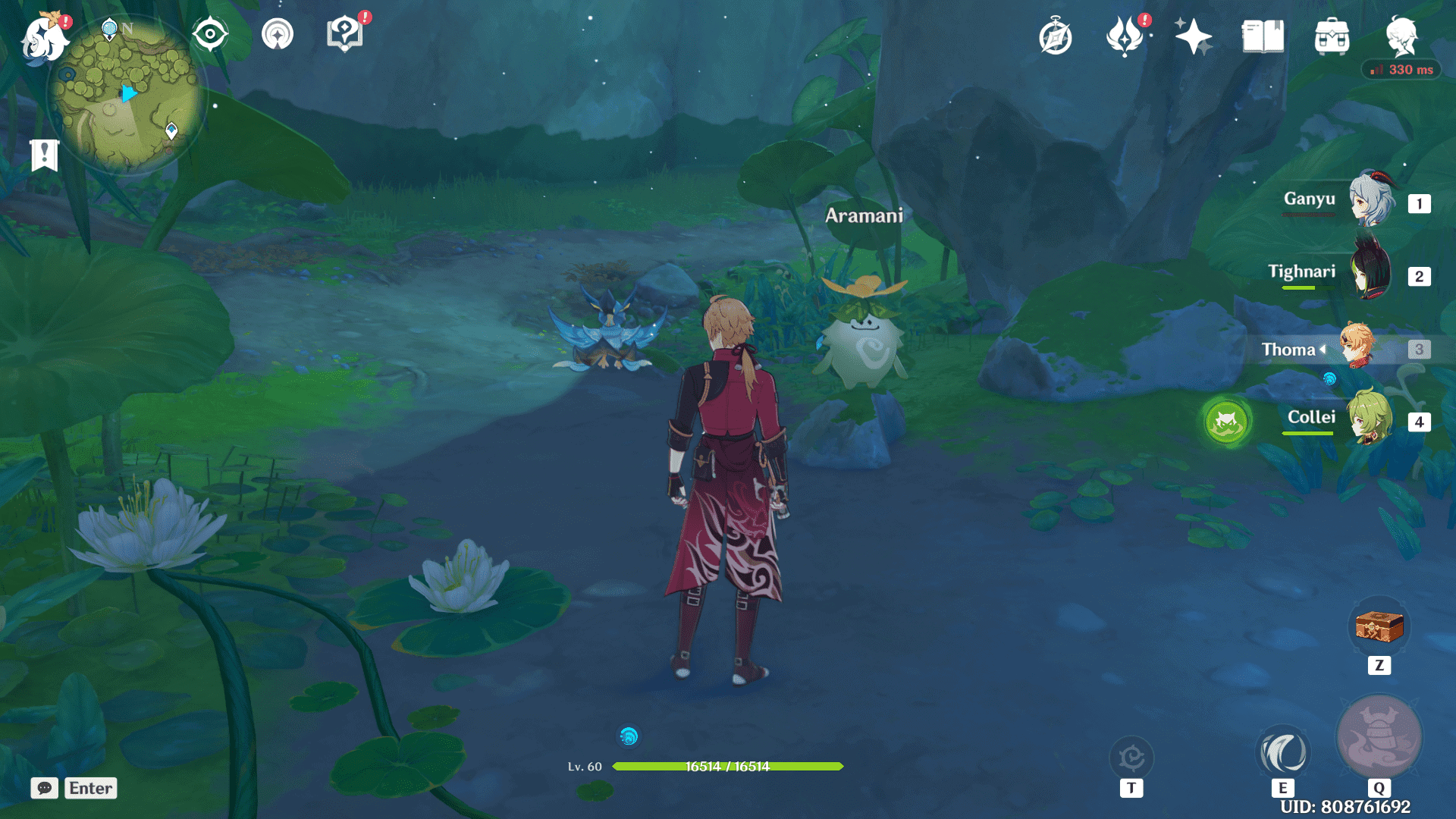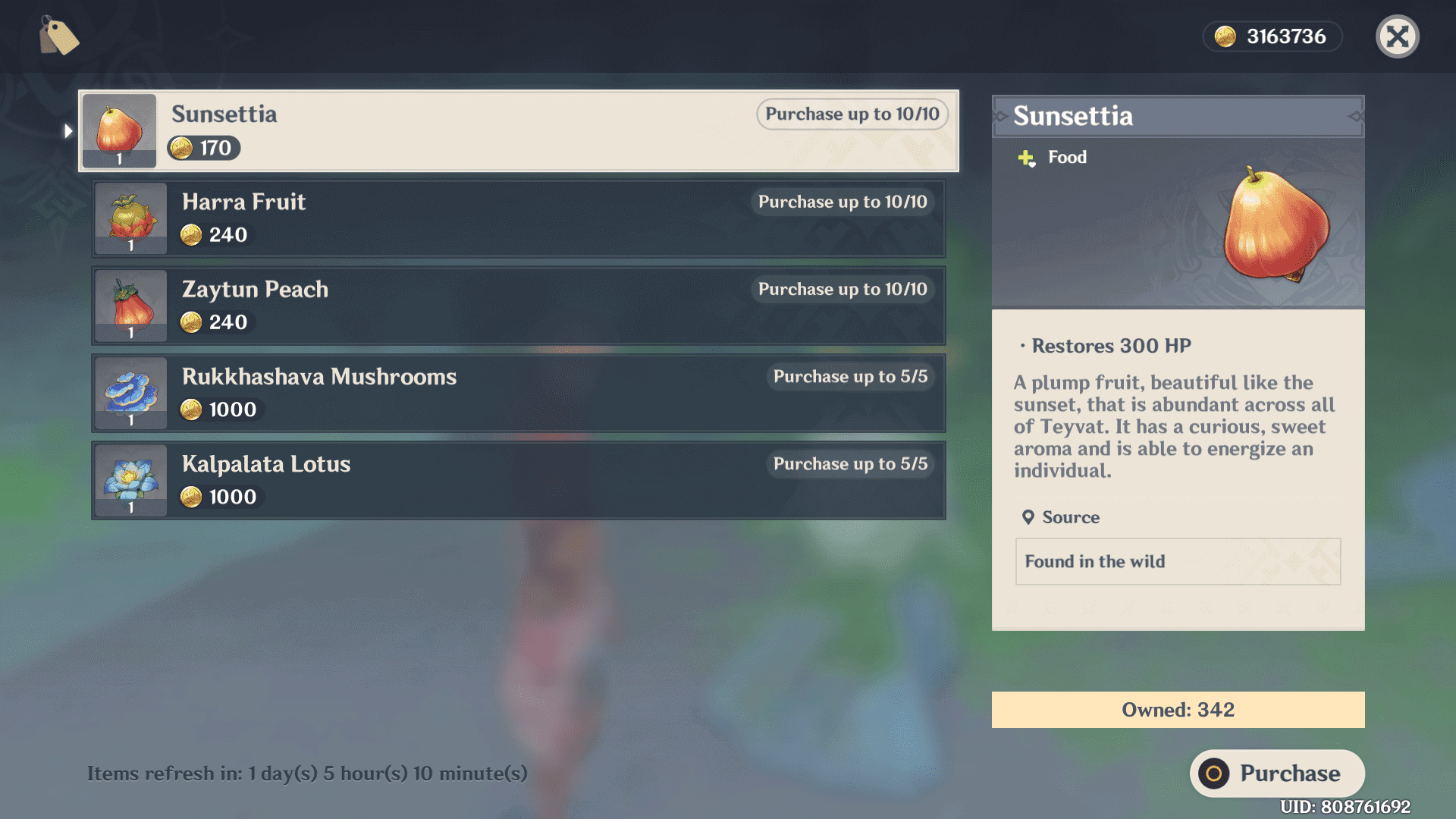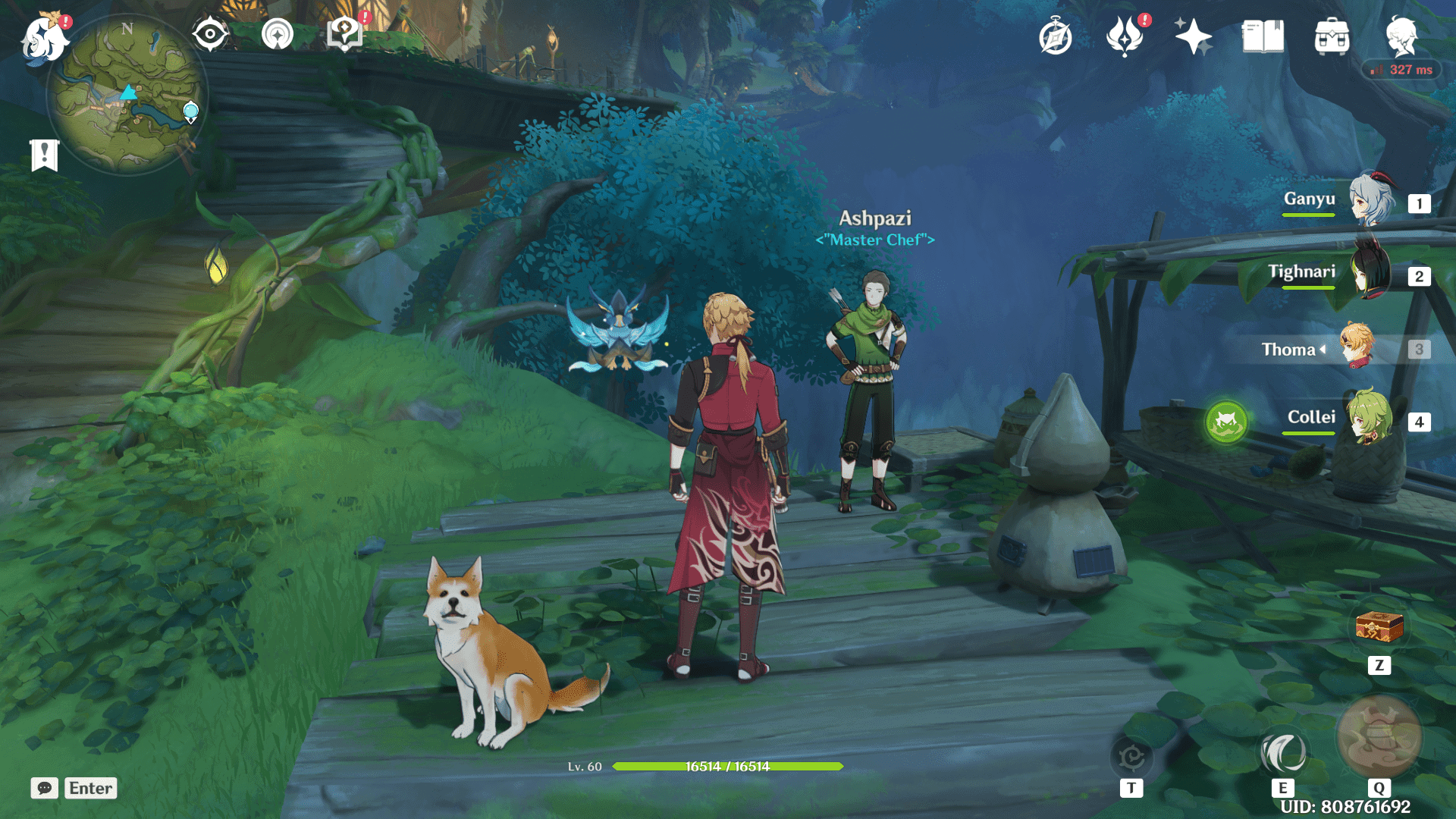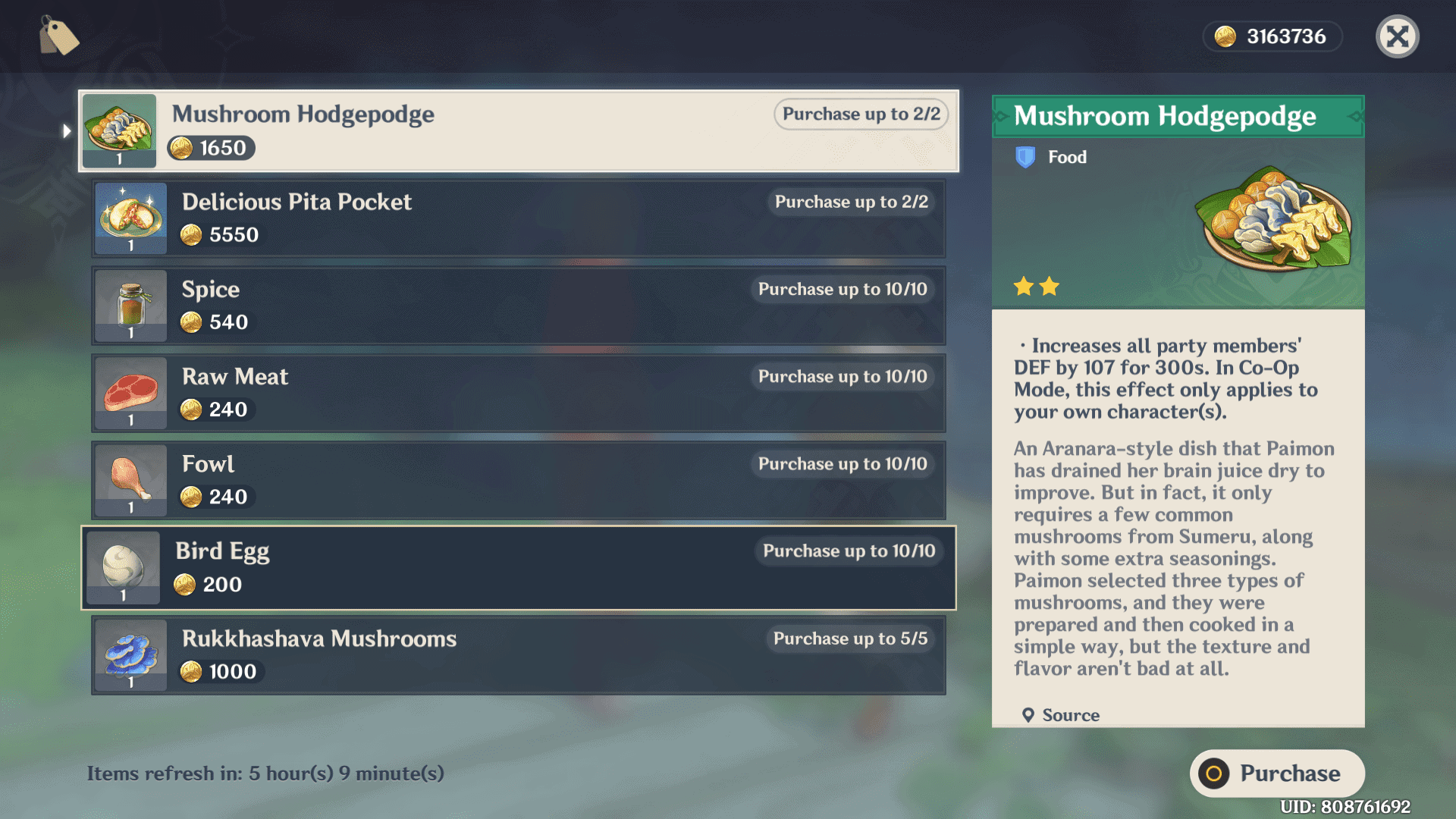 Besides that, you can hop onto the Official Genshin Impact Interactive map to hunt for these mushrooms by clicking over their icons in the navigation bar, and you know what's impressive? You can even track your collectibles or create a custom farming route on the map. So, if you want to make a farming route, you can easily do that and share it with your peers!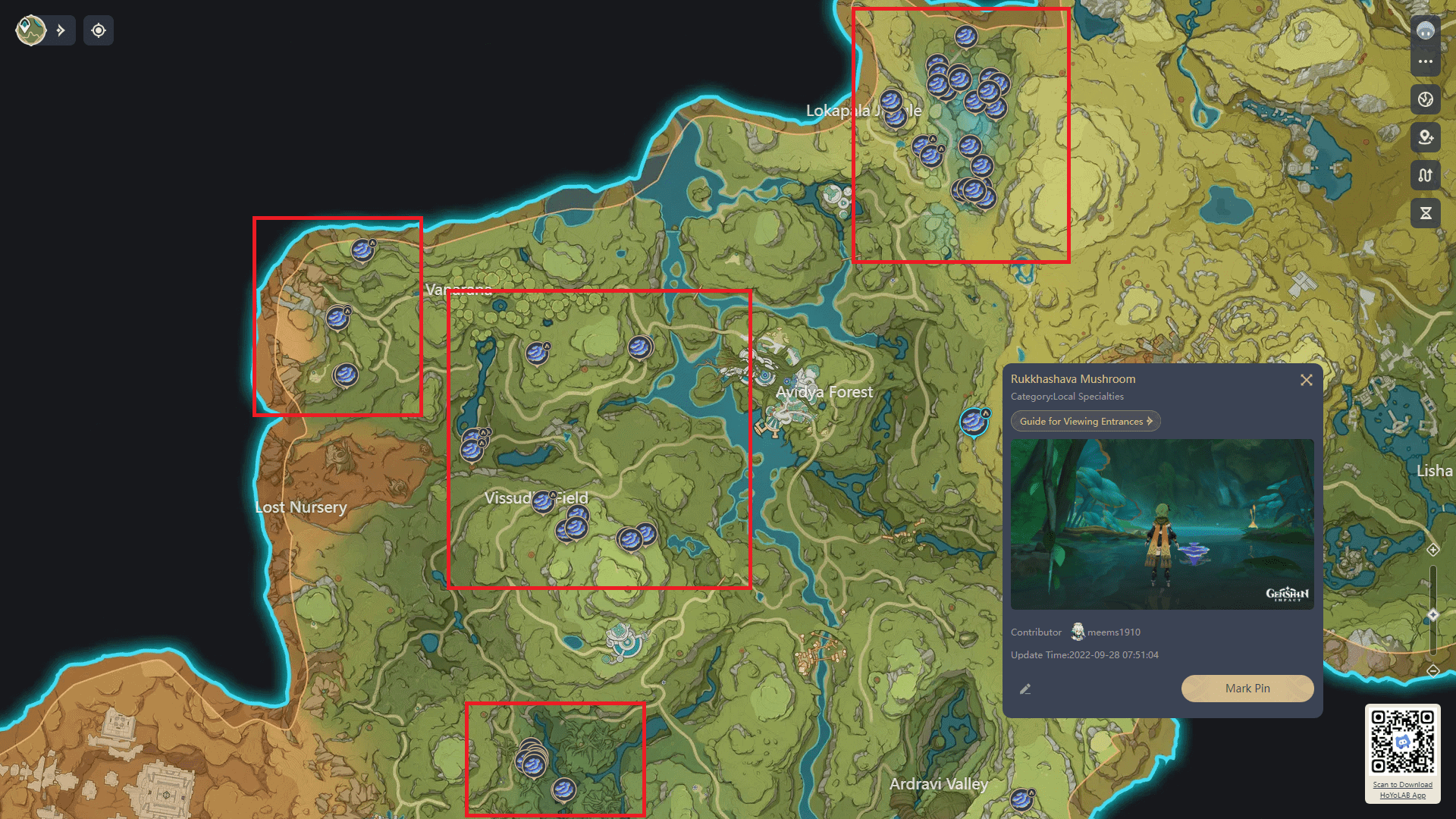 FAQs
Question: Is there any character who can help me find local specialties like Rukkhashava mushrooms?
Answer: Tighnari is your best bud if you want to collect Sumeru's local specialties. Tighnari's passive, Encyclopaedic Knowledge displays the location of Sumeru's local specialties on the mini-map, and you will see a hand sign appearing on the mini-map. Honestly, I got Tighnari quite early in Sumeru and found him quite valuable for the exploration. Even if you have Collei on your team, I will recommend you use her while exploring Sumeru. There are puzzles and exploration objectives that require Dendro application, and it's better to use a Dendro bow character than the Traveler to complete them.
Question: How many Rukkhashava mushrooms should I collect?
Answer: If you plan to ascend Collei past her maximum ascension level, I recommend collecting 168 Rukkhashava mushrooms. I know it's quite a stretch to get them in one go, but if you farm consistently, then it won't be a cumbersome task. I do stand by my opinion that Genshin requires consistent hard work by players to progress, and eventually, you can max out any character of your choice. Sure, there are paid options, but at the end of the day, you will need some time to invest in your characters. And, if you don't have Collei, then it depends on whether you want to cook food or forge a Dendroculus resonance stone in the future. A safe bet would be to collect at least 10 of them just in case you need to submit them in a quest or cook a related dish.
Question: I don't want to visit all nooks and crannies of the overworld to find Rukkhashava mushrooms. Is there an easy way to get Rukkhashava mushrooms?
Answer: I completely get that farming can be a pain to deal with sometimes, and it's not always a fun activity when you are grinding for primogems in the overworld. However, suppose you have spotted some places where you can quickly grab these mushrooms. In that case, I highly recommend you co-op with other players, visit their world and ask for their permission to collect mushrooms. The majority of the time, no player will deny you to collect these mushrooms unless they also have the same goal.
Rukkhashava Mushroom Guide: Summarizing
Rukkhashava mushrooms are a unique local specialty native to Sumeru and have their own uses in various ways. Like most of the items in the game, you need these mushrooms to craft, cook and forge. However, there may be times when you run out of these mushrooms in your world and want to visit shops to replenish your supplies. Although it's not necessary to speedrun everything in the game, take your time while farming them for your characters or get complete proficiency in cooking Mushroom Hodgepodge.
Whichever way you choose, always remember to have fun while playing the game and not burn yourself out in ever-going grinding. I highly recommend that fellow players co-op with others so they can easily farm in other worlds and rejoice in jolly moments with fellow Travelers. I hope that after going through this guide, you will be able to find these mushrooms with ease and not be anxious about missing them out in the future because you can always visit us back here and skim through their locations!
That was it for the Rukkhashava Mushroom guide, and I recommend you check our other guides. If you have Tighnari, you mustn't miss out on the Tighnari and Nilotpala guide! From ascension to team compositions, we have covered everything. And, if you have our lovely Collei, then hop onto her character guide! I will soon meet you in another guide and till then take care of yourself! Signing out.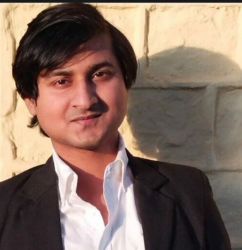 Latest posts by Himanshu Verkiya
(see all)